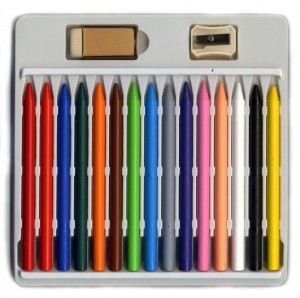 By Lionsfan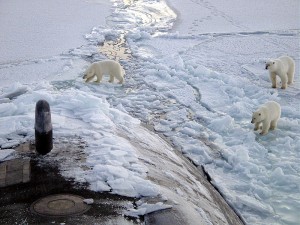 1. Penn State (ties) History (we think)
With its three weekend wins at the South Florida Invitational, Penn State continued its hold on #1 for the fifth week. Assuming the Preseason Poll is included in the AVCA record books, that would tie Penn State with Nebraska for most first-place rankings in history at 85 (if not, the Lions will have to beat Minnesota on Saturday to tie it; if yes, then a win over the Gophers would give Penn State sole possession for most weeks in first place). Stanford is in third place with 67, UCLA is fourth with 56 and Hawaii is fifth with 48.
2.  Russ Rose on Batting Averages, the Nittany Lions, and the Cubs
Asked whether he was surprised by Penn State's .376 team attack % against Wisconsin, Russ Rose said "I'm surprised any time people win 3-0 in the Big Ten, because I know how competitive it is.  I don't look at those numbers, I look at the errors we made, I look at the things we need to get better at, because that's what I'm supposed to be looking at.  I'm not worried about batting averages, unless . . . it's the Cubs.

3.  Russ Rose on Simone Lee
We have a really good attacker in Simone Lee, on the bench ready to go in if any of the three outside hitters struggles.  There's days when she's our best attacker in practice, so it's a good situation.
"I've definitely been learning to keep being a team player, no matter what," said Lee. "It doesn't matter if I'm on or off the court, I always want to be supportive of my teammates. I always try to get better in the gym, always coming and doing extra reps, but definitely being supportive of the team and making sure I can do everything in my power to help my team be successful. . . . . You'll hear me at the end of the bench, screaming and shouting. I'm always the one jumping up-and-down and shoving my teammates. I always try to bring as much energy as possible because that's a big part of volleyball."
5. Mini Minnie Stat Joust
With the Golden Gophers coming to Rec Hall on Saturday, it seemed appropriate to have a Minnie Stat Joust.  Penn State is hitting .339 as a team, Minnesota .272.  Haleigh Washington is hitting .560, to lead Penn State (and the B1G and D1).  Paige Tapp is hitting .404.  Blocking presents a tight statistical battle, with Penn State leading the B1G with 3.33 blocks/set.  Minnesota is second at 2.87 blocks/set.
6. Razor Sharp
After dropping the opening match of the Creighton Classic to the host Bluejays in a sweep, things weren't looking so good for Arkansas—who faced a double-dose of trouble on Saturday in the form of Kansas State (the first team sitting outside the Top 25) and #11 Wisconsin. But the Razorbacks showed true grit by gutting out two five-set wins in one day. They topped the Wildcats 19-25, 25-20, 25-21, 23-25, 15-11 in the matinee match, then returned to stun the Badgers at night with the 25-21, 22-25, 25-20, 13-25, 15-11 win.
That puts Arkansas at 10-2 on the season, and receiving votes in the poll (the Razorbacks' other loss this season is to red-hot Kansas). As noted by the Arkansas SID, the win was the program's first over a ranked team since 2012, and first over a top-15 team since beating #5 Florida in 2007. The Razorbacks' 10 non-conference wins match the program's high (1997 and 1999), and they won their SEC opener last night in Baton Rouge, topping LSU 3-2.
7. Sun Devil Statement
With its exciting five-set win over then-#6 Illinois, Arizona State improved to 11-0—the program's best start since 1976. Senior OH Macey Gardner had 22 kills—giving her 1,802 in her career, the second most in ASU history (she is 70 away from a new school record). The win moved the Sun Devils up three spots to #7 (and dropped Illinois to #9), matching the highest-ever rank for ASU, which last came on Sept. 30, 1986. That puts the Sun Devil's is a great spot for a Top 8 seed come tourney time (yeah, we know it's early). Up next is a Thursday night showdown with in-state rival and #14 Arizona.
8. A Wildcat Classic
Texas maintained its hold on the #2 spot after picking up three weekend wins in Tucson, including a five-setter over the host Wildcats. It is the Longhorns third win over a ranked opponent this season. They followed it up with a 3-1 win over New Mexico State a 3-0 sweep of Texas Christian in the Big 12 opener last night.
Meanwhile, Arizona still managed to move up two spots to #14 and will travel to Tempe to face the Sun Devils tonight. Arizona leads the all-time series 45-41, winning both matches last year (including a sweep in Tempe). The Wildcats return home for a Sunday contest against #18 Oregon (who will have to get by the Beavers tonight in Corvallis first).
9. Gators Chomp
After losing three of its last four contests against the Seminoles, Florida closed the recent gap against its in-state rival in the Sunshine Showdown in Gainesville. The Gators moved to 8-1 with its third top-20 win of the season, coming back after dropping the first set to win in four.
Florida welcomes #24 Kentucky this weekend (lionsfan isn't completely convinced the 7-5 Wildcats should be ranked), and the Gators hold a 49-12 advantage in the series (Kentucky's last win a five-set home win in 2011). Florida State earned a 3-1 win over Texas A&M last week, moving up one spot to #17 despite splitting its week.
10. Undefeated Pacs
At the Oklahoma Invitational, Southern Cal dropped only its second set of the season (this one to the host Sooners), winning two matches to improve to 12-0 entering Pac-12 play. The Women of Troy's only other set loss came in its opener to North Carolina. After starting the preseason ranked #22, USC has stayed to #3 for the second straight week. They kept the momentum with a win over #13 UCLA, and next face #8 Stanford on Sunday in Palo Alto.
Also in Norman was Pac compatriot Washington, who dropped its first set of the season (also to the pesky Sooners) and improved to 10-0. The Huskies travel to in-state rival Washington State tonight and host Colorado on Sunday. The Cougars are 11-1 (their only loss the season opener at Radford), and were ranked #25 on USC coach Mick Haley's ballot.
11. Michigan Surprises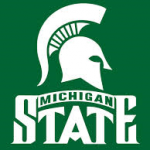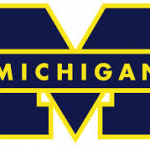 After starting the season a disappointing 3-3, Michigan State has won five straight—including its recent road wins at North Carolina and Duke. Can the Spartans crawl back into the poll? They open the weekend hosting Indiana and Purdue.
Meanwhile, everything was going aces for Michigan, who entered Saturday night's contest at a very unpredictable UNC on a 10-match winning streak. That they lost to the Tar Heels isn't a total shock, but the fact that it was a sweep—and the Wolverines weren't close to winning any of them, only notching 7 points (?!) in the second set—came as a surprise to many. They dropped to #22, and next host #20 Purdue.
12. Kansas Climbing
The Jayhawks keep on winning, with weekend wins over South Dakota State, Gonzaga and Missouri State followed by a win last night over in-state rival Kansas State in the Big 12 opener (aka the Sunflower Showdown) They are 13-0 this year (the best start in program history) and moved up two spots to #15 in the latest poll, also a program high (#17 ha tied the previous high). Congrats to the Jayhawks for making school history!
13. Day at the Beach
While they lost a 3-1 battle to UCLA at their own LBSU Mizuno Invitational, the 49ers came away with wins over previously ranked San Diego and Oregon State. Long Beach is 10-3 on the year and moved into the poll at #25, its first appearance of the year after hovering in the "Receiving Votes" list. This is the 288th ranking in school history, good for 12th all time. With a win this weekend over UC Davis or UC Irvine, coach Brian Gimmillaro would become just the seventh active coach in Division I to record 800 career wins, and just the 14th coach to ever reach that milestone.
14. Don't Say He Didn't Warn Us
The University of Iowa program is on the rise, and head coach Bond Shymansky is bullish  (Hawkish?) on his team's prospects.  After Iowa's 3-0 loss to Nebraska on September 23rd, Shymansky said "There are so many positive things to take from a match like this.  This is the Big Ten. We are going to see the best teams all the time.  One of the things we are realizing is that we are one of the best teams. We have a right and a reason to expect to come out and go toe-to-toe with everybody. We showed that tonight, but we still have so much room for improvement."
15. Lionsfan's Top 25
1. Penn State, 2. Texas, 3. Nebraska, 4. Florida, 5. Southern Cal, 6. Stanford, 7. Arizona State, 8. Washington, 9. Illinois, 10. BYU, 11. Ohio State, 12. UCLA, 13. Hawaii, 14. Arizona, 15. Kansas, 16. Wisconsin, 17. Florida State, 18. SMU, 19. Oregon, 20. Minnesota, 21. Purdue, 22. Arkansas, 23. Michigan, 24. Long Beach, 25. Colorado State (*this Top 25 reflects matches through Sunday)