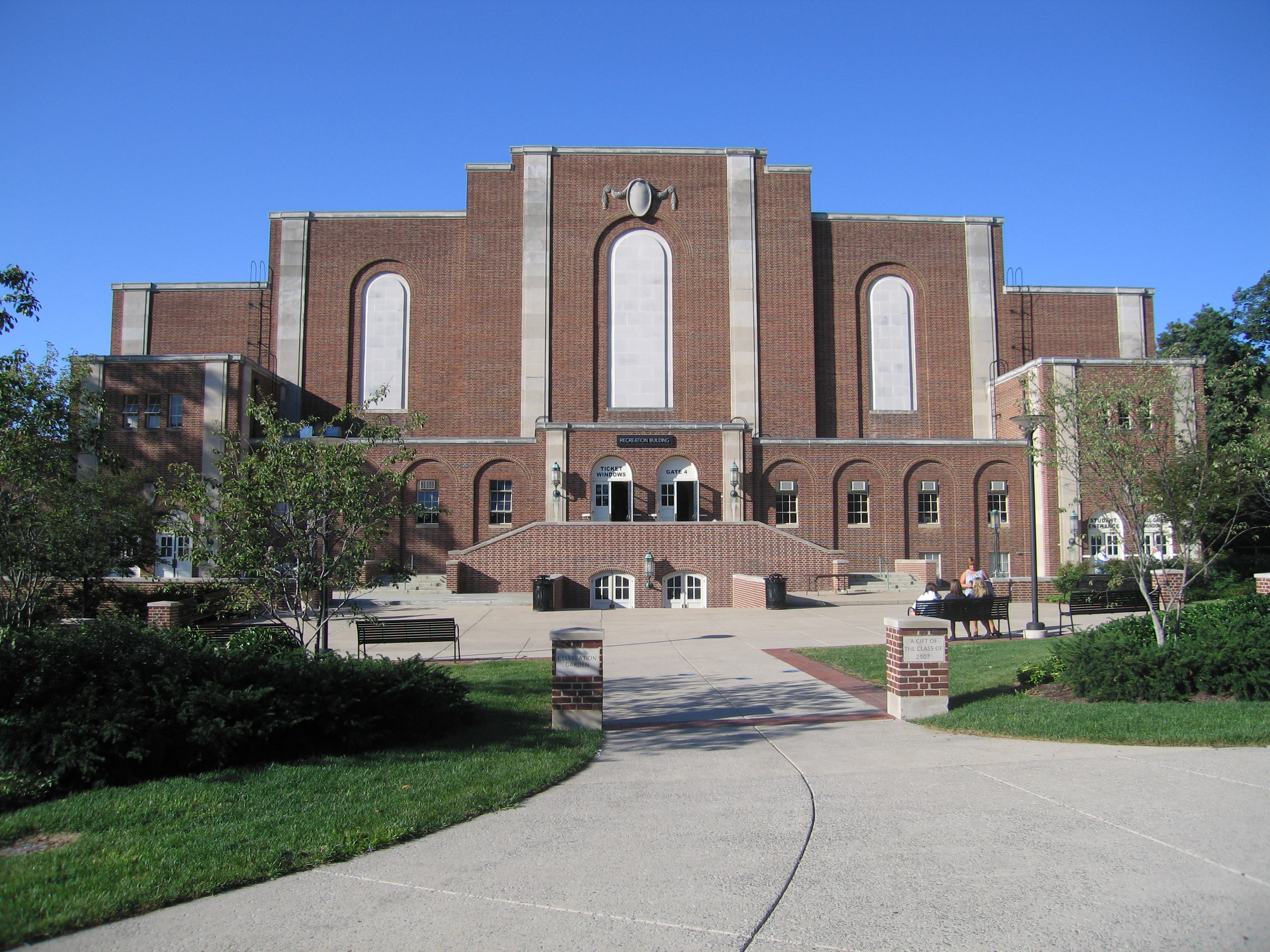 The Match: Wisconsin (15-10, 4-10 Big Ten) vs. Penn State (21-4, 11-3 Big Ten)
When & Where: November 12, 2010, 7:00 p.m. ET.; Rec Hall
Media Coverage: GameTracker; Penn State Radio
Match Snapshot
Last weekend, Penn State continued its improved play on the road, with a sweep ( (25-17, 25-22, 25-21) of then-#15 Michigan on Friday, Nov. 5 and a 3-1 win (25-20, 22-25, 25-16, 25-19) over Michigan State on Saturday, Nov. 6.  The victories gave the Nittany Lions 20 wins for the 34th consecutive season.  
The Nittany Lions are attacking at .306 as a team, led by 6-5 Sr. Opp. Blair Brown (3.90 kps, .304 attack %), 6-1 Fr. OH Deja McClendon (3.37 kps, .310 attack %) and Sr. MH Arielle Wilson (2.71 kps, .421 attack % — good for 4th in the NCAA).  6-5 Fr. OH Ariel Scott (2.23 kps, .233 attack %) and 6-6 Fr. MH Katie Slay (1.14 kps, .405 attack %) also have stepped in with significant contributions in recent matches.  Slay  was named Big Ten Freshman of the Week and Big Ten Defensive Player of the Week for her efforts last weekend. 
Sophomore  Kristin Carpenter is averaging 10.84 assists per set (and 1.86 "Wow, Did She Really Jump That High? Hops per Set").  OK, we made that last category up.  But she really does get up there, and fast.  
Penn State's 2.97 blocks per set ranks fourth in the NCAA,  with Arielle Wilson averaging 1.19 bps (49th in the NCAA, 6th in the Big Ten), 6-3 Sr. MH Fatima Balza  averaging 1.16 bps, and  Katie Slay averaging 1.59 bps (which would tie her for second in the NCAA if she had played more matches — and had maintained that average).   Senior libero Alyssa D'Errico's 3.92 digs per set leads the team.
Here's Head Coach Russ Rose talking about his team and tonight's Wisconsin match:
Wisconsin (15-10, 4-10 Big Ten) is coming off a big 3-2 (16-25, 25-22, 25-17, 21-25, 21-19) upset over #24 Northwestern on November 6th, in which the Badgers battled back from  a 9-6 deficit in the fifth set, fought through seven tie scores starting at 12-12, and prevailed at 21-19.  It was Wisconsin's first win over a top-25 team this season.  Strong performances by 6-3 Fr. RS Julie Mikaelsen and 6-0 Sr. OH  Allison Wack were key to the Badgers' victory. 
 Mikaelsen (who had been named Big Ten Freshman of the Week that week and, according to the Wisconsin team website, is "just the sixth foreign-born player" for Wisconsin,  is fluent in Norwegian, English, Swedish and Danish, and also speaks some Spanish and German) had a career-high 19 kills in the match (.372 attack %),  and led the team with two service aces and three blocks.  Wack totaled 16 kills (eight in the fifth, including three kills in the last four points).  6-0 So. MB Alexis Mitchell (14 kills) and 6-0 So. OH/RS Bailey Reshel (11 kills), also had solid matches for Wisconsin.  
6-1 Jr. S Janelle Gabrielsen led Wisconsin's offense with 58 assists, and contributed 2 blocks.  5-7 Sr. L Kim Kuzma led both teams with 28 digs and 5-11 Fr. MB Dominique Thompson chipped in two blocks. 
Sweet as it was, Wisconsin head coach Pete Waite isn't dwelling on the win over Northwestern: 
Penn State and Ohio State present great challenges for us.  We are really focused on the level of play on our side of the net. If we continue the level of play that we've been on, we should have some good results.  This weekend is a great opportunity to continue our improvement.  In the second half of Big Ten play we've seen our young group maturing by the week and it's exciting to see how strong they're becoming. Every opponent on the road in the Big Ten is tough.
 Although we think the Nittany Lions will win tonight, this match is far from a gimme.  Cliche though it is, this one may come down to which team wants it more, and whether Penn State thinks it has an off night before it takes on Illinois.  If that's the Nittany Lions' mindset, there's trouble ahead.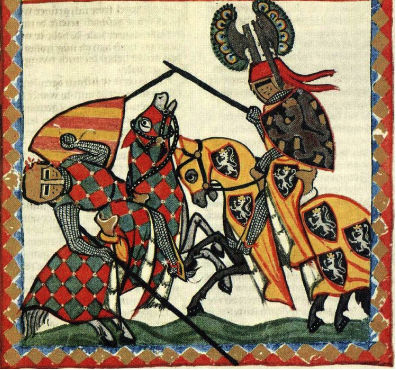 Stat Joust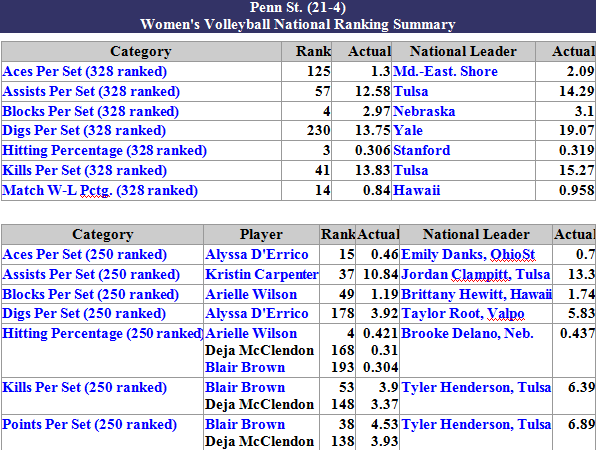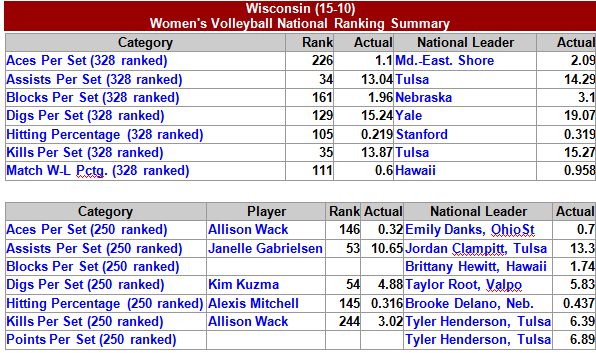 The Rosters
Here's Wisconsin's 2010 Roster:
| | | | | | | |
| --- | --- | --- | --- | --- | --- | --- |
| NO | NAME | POS | HT | Year | Hometown | Last School |
| 3 | Jessa Benson | S | 6-2 | SR | Spring Green, Wis. | Northern Iowa |
| 16 | Kristy Bourquin | MB | 6-0 | JR | Apple River, Ill. | Rock Valley College |
| 6 | Janelle Gabrielsen | S | 6-1 | JR | Menomonee Falls, Wis. | Menomonee Falls |
| 4 | Annemarie Hickey | DS/L/OH | 5-8 | FR | Oswego, Ill. | Joliet Catholic Academy |
| 9 | Kelli Kasha | DS/L | 5-7 | SO | Beaver Dam, Wis. | Beaver Dam |
| 2 | Kim Kuzma | DS/L | 5-7 | SR | Muncie, Ind. | Central |
| 8 | Kelsey Maloney | MB | 6-3 | RS SO | Centreville, Va. | Westfield |
| 12 | Julie Mikaelsen | RS | 6-3 | FR | Askim, Norway | Sand Vidaregåande School |
| 10 | Alexis Mitchell | MB | 6-0 | SO | Davenport, Iowa | Central |
| 18 | Elle Ohlander | MB | 6-6 | JR | Caledonia, Ill. | Hononegah |
| 13 | Mary Ording | MB/RS | 6-3 | SO | Carmel, Ind. | Cathedral |
| 5 | Bailey Reshel | OH/RS | 6-0 | SO | Hortonville, Wis. | South Dakota |
| 17 | Lindsey Seil | DS/L | 5-5 | FR | West Bend, Wis. | East |
| 14 | Dominique Thompson | MB | 5-11 | FR | Plymouth, Minn. | Robbinsdale Armstrong |
| 1 | Kirby Toon | OH/RS | 6-0 | SO | Middleton, Wis. | Middleton |
| 11 | Allison Wack | OH | 6-0 | SR | Salem, Wis. | Westosha Central |
| 7 | Elise Walch | OH | 6-5 | FR | Stuart, Fla. | Martin County |
| 15 | Ashley Wiedmeyer | DS/L | 5-7 | RS JR | West Bend, Wis. | East |
Here's Penn State's 2010 Roster:
2010 Team Roster