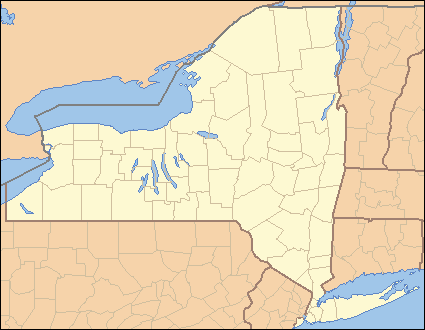 We're a bit late on this (over a month) but in the better-late-than-never category, we want to give a well-deserved shout-out to the coaches and players on the Eden High School, Girls Volleyball team in Eden New York.
The team won a second straight  (and eighth overall!) New York State Class B championship on Sunday, October 21st, in Glens Falls, New York.  Kendall Pierce, a 5-6 Jr. OH (who, according to several reports — most recently, Buffalo's WGRZ TV Sports — has verbally committed to play for Penn State for the 2012 season), led Eden with 23 digs (and added 14 kills), while her sister Lainy, a freshman, led the team with 19 kills and five aces.  Heather Feldman, Eden's 5-9 Sr. S (who signed a National Letter of Intent with Gardner Webb University) was named Tournament MVP and Kendall Pierce joined her on the All-Tournament Team. 
Here are the statistics from that match, courtesy of Alicia Johnson, PostStar.com:
Eden: Anna King 14 digs, two aces, Kendall Pierce 14 kills, 23 digs, Lainy Pierce 19 kills, five aces, Heather Feldman 40 assists, three aces.

Hendrick Hudson: Jackie Tamburri 30 assists,two blocks one ace, Sareeta Nethersole 12 kills, two blocks and two aces, Taylor Wickel seven kills, Stephanie Gmeiner four kills and three blocks.
Although Kendall plays OH for Eden, in an interview with the BuffaloNews.com , her coach —  Stephen Pierce (who is also her uncle) — described her as a natural libero.  She also plays for the Niagara Frontier Volleyball Club. 
Kendall  Pierce is the daughter of former Penn State volleyball All-American  Robert Pierce, who played for the Nittany Lions from 1986 to 1989.   Robert Pierce set the Nittany Lion single-season service ace record with 47 aces, and held it until 2007, when it was broken by Max Holt's  55.  He is now the Director of the Eden Volleyball Club.  Kendall's mother also was a scholarship athlete at Penn State.   For a blast from the past for long-time Penn State Volleyball fans, here's a 1988 article from the Los Angeles Times, writing about the 1988 Penn State Men's Volleyball team.
Here's video (courtesy of WGRZ TV Sports) of an interview by Stu Boyar with Eden Head Coach Stephen Pierce, talking about winning the championship after losing four of their top players from the previous year: