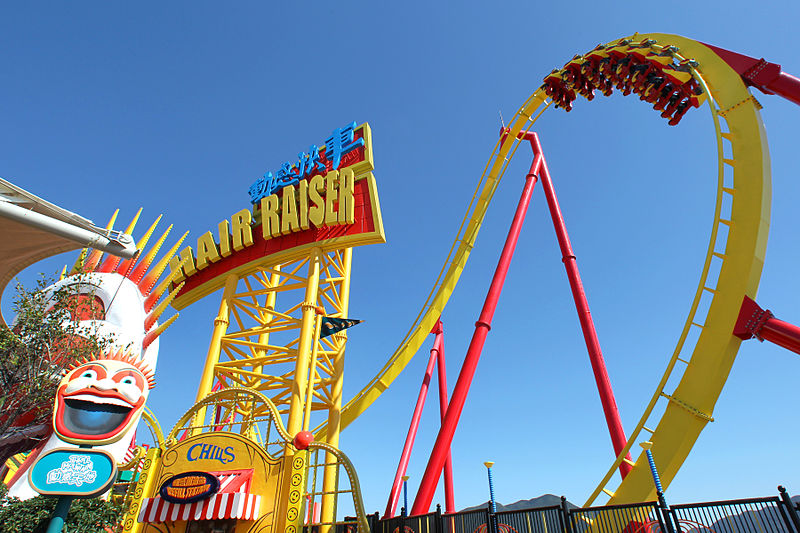 lionsfan loved the five hair-raising matches in the B1G
5-for-5 Thrillers!
We admit we're a little extra proud and partial to the B1G, and Saturday night showed why: five of the conference's six matches went the distance, with underdogs pushing the favorites in some nail-biting action. lionsfan was perched in front of mission control (i.e., his computer) with his eyes glued to the screen, devouring every point like a kid on Christmas.
The match of the night took place in Lincoln, where Nebraska (quickly looking like a serious threat for a Final Four berth and more, behind All-Everything Kelsey Robinson) held off a huge challenge from Wisconsin.  I've always said you can tell the true mettle of a team based on how they play against the Huskers in Lincoln, and the Badgers shocked many by how competitive they were: not just by how close they were in the first two sets they dropped (23-25 and 24-26), but how they kept their focus and took the next two (25-22, 32-30) before finally running out of gas in the 5th (6-15).  We can't wait for the rematch in Madison, and both teams have served notice that everyone could be seeing red come tourney time.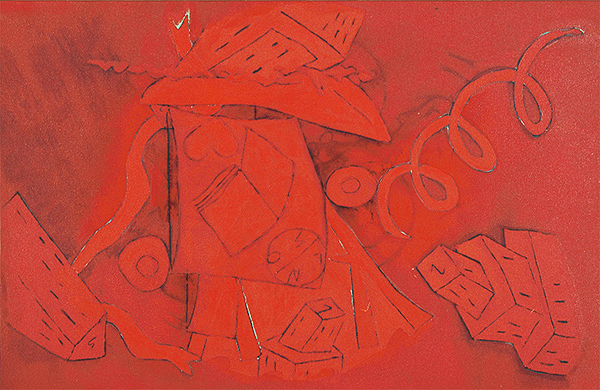 Nebraska and Wisconsin may have everyone seeing red come tourney time
Meanwhile in Bloomington, the Buckeyes went back and forth with the Hoosiers—finally prevailing 17-15 in the final act; while Illinois kept its hot-and-cold season going by upsetting Michigan after a 15-13 final-set win (at 2-2, the Illini are now ahead of the 1-3 Wolverines in conference).
Minnesota was doing some lineup experimentation in Iowa City, and it almost cost them: The Hawkeyes went up 2-0 before the Gophers stormed back and prevented what would have been the most jaw-dropping result. As for the Lions? Their five-set match was bookended by sets both disappointing (16-25) and dominating (15-7) in its win at Purdue. Michigan State didn't get the memo, beating Northwestern in the only sweep of the night.
Even with split weekends, Wisconsin and Purdue both moved up four spots each in the poll (they sit 19th and 20th, respectively)—perhaps the most significant moves of the week, with both teams showing they're tougher than many might have thought.
Big and Buff(alo)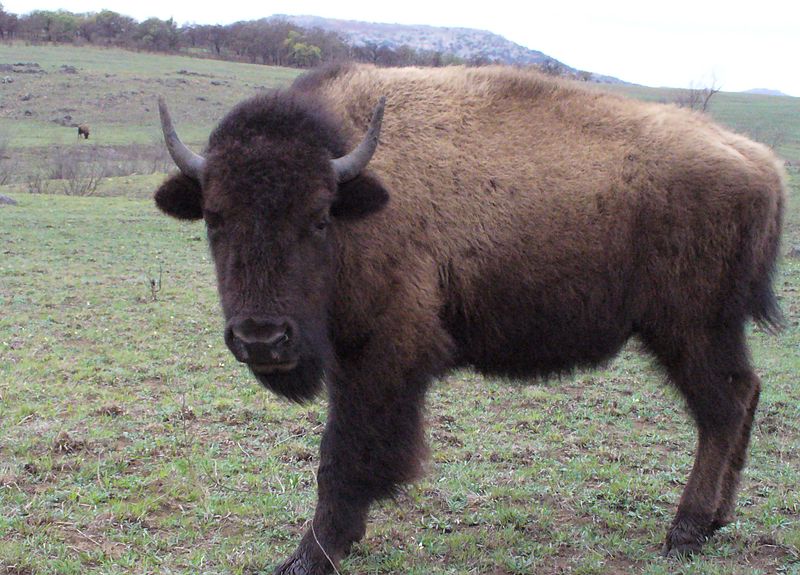 Didn't I warn you? Newly crowned No. 1 Washington spent only a week at the top thanks to a 3-1 upset at the hands of Colorado, which is now receiving votes for the first time all season (perhaps it's following in the ever-rising footsteps of its Centennial State sisters, the Rams?).
As noted by the Buff's SID, it was their second win over a ranked opponent in eight days (they defeated then-No. 11 UCLA in five sets on Sept. 27):
The last time CU defeated two ranked teams in such a short span was in 2005 when the Buffs beat Kansas State (3-2) on Oct. 12 and Texas A&M (3-2) on Oct. 16. KSU was ranked 20th and TAMU was 24th…This was just the second time in program history that CU has knocked off a No. 1 ranked team; the last time was Nov. 11, 2006 when the Buffs took down Nebraska in five sets. Coincidentally that was the Husker's only loss of the season as NU went on to win the NCAA Championship.

"Everybody wants to beat the number one team on their home court; it has to be a little bit more than that," coach Liz Kritza said. "It has to be a true group that actually believes it and is willing to make sacrifices and willing to work. Especially for us, we are coming off of a tough match on Tuesday. It's up and down, and it's even more significant coming off of that tough slip."
Trojans Tops . . . Again
Washington's loss paved the way for a new No. 1 — and with a convincing sweep of Stanford (-21, -15, -25), Southern Cal entered the position for the second time this season (following a one-week stint that ended after the Trojans' sole loss of the season, at San Diego).  This is the 40th week overall in history that USC has been No. 1; eight more weeks would tie them with Hawaii for fifth place.
A visit to Oregon on Sunday may be a challenge (after a season of disappointment, the Ducks showed some life last weekend by winning at Arizona State . . . although that came two days after a loss at Arizona), but we're betting the Trojans keep the spot for a while. Like Wisconsin and Purdue in the B1G, Cal made fans take note last weekend even with a loss—they took the Trojans to five (and also swept a fading-fast UCLA).
Carolina Dreamin'
With two more sweeps (their 9th and 10th of the season), North Carolina remained undefeated. At 15-0, the Tar Heels are off to their best start in program history — and their highest ranking ever at No. 10. Carolina has a 29-game winning streak in Chapel Hill dating back to October 2011, and this Friday a rivalry match could put that in jeopardy. Duke heads to town riding a nine-game winning streak of its own, inching ever-closer to the Top 25 (they are now three spots out) after starting to pick up votes two weeks ago.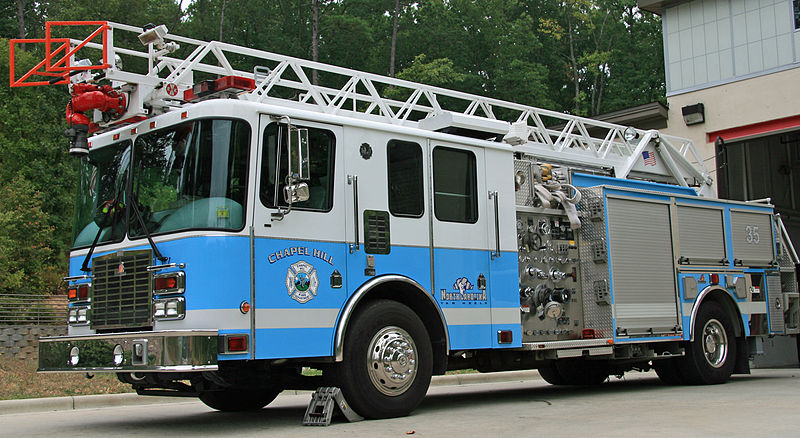 North Carolina has been on fire!
Big 12 (and Former Big 12) Sleepers
Sure, Texas gets all the glory . . . but there are some other Big 12 teams making waves — and surprisingly, it isn't Iowa State (out of the polls for the first time all season).  Oklahoma took the Cyclones in five, and next face fellow upstarts Kansas—winners of nine straight (including a five-set win at Wisconsin).
The winner most likely heads into the Top 25 . . . and guess who they join?  Undefeated Missouri (former Big 12), into the rankings (at 25) for the first time since Dec. 21, 2010 (when Mizzou finished the season ranked 22nd after advancing to the Sweet 16).  After a sweep of Austin Peay Tuesday night, the Tigers notched their 19th straight win — which ties the program best set by the 1982 squad.
From the Tigers' SID:
Obviously it is great to match the record, but it isn't something that we talk about a lot," head coach Wayne Kreklow said after the match. "I think this team has its goals set much higher than just 19 wins and they are a hungry group and they still believe that there is a lot left to accomplish.
This Week's AVCA Top Ten Action
Southern Cal @ Oregon State, @ #22 Oregon
Florida vs. #15 Kentucky, vs. Georgia
Texas vs. Texas Tech, @ Kansas
Penn State vs. #11 Minnesota, vs. #19 Wisconsin
Hawaii vs. UC Santa Barbara, vs. Cal Poly
Washington vs. Arizona, vs. #16 Arizona State
Michigan State vs. Iowa, vs. #9 Nebraska
Stanford vs. Utah, vs. Colorado
Nebraska @ #17 Michigan, @ #17 Michigan State
North Carolina vs. Duke, vs. Wake Forrest
*Wednesday night's showdown between the Gophers and Lions will air live on BTN (yay!), but sadly no Friday night B1G matches will be on the network (boo!)…because instead they will be showing the first ever Division I men's ice hockey match at Penn State's spanking new Pegula Ice Arena (yay! Finally!!!). Later on Friday you can catch UCLA @ Oregon on ESPNU, while both of Purdue's matches will air on BTN (live coverage Saturday against Northwestern; tape delayed on Monday against Illinois). Check online for other great matches: BTN will stream Wisconsin at Ohio State, while ESPN3 will have Kentucky at Florida. Tragically, neither of Nebraska's matches in Michigan will air unless that changes in the next few days. (Seriously, Michigan schools?!)
Other Key Clashes This Week
#11 Minnesota @ #14 Ohio State
#14 Ohio State vs. #19 Wisconsin
#20 Purdue vs. Illinois
#22 Oregon vs. #23 UCLA
#24 BYU vs. Santa Clara
Oklahoma @ Kansas, vs. Kansas State
Cal vs. Colorado
Creighton vs. Marquette
Iowa State vs. Kansas State
Upset alerts
Kansas over Texas
Wisconsin over Penn State
Colorado over Stanford
Duke over North Carolina
Santa Clara over San Diego
"Receiving Votes" Team Most Likely to Crack Top 25
Lionsfan's Completely Uninformed Picks on the Big Matches
Southern Cal over Oregon
Florida over Kentucky
Penn State over Minnesota
Penn State over Wisconsin
Washington over Arizona State
Michigan State over Nebraska
Nebraska over Michigan
Minnesota over Ohio State
Wisconsin over Ohio State
Oregon over UCLA
Lionsfan's Season-to-Date "Big Match" Prediction Record: 23-23 (sigh…just when I got over .500!)
Hottest Teams
Nebraska
Southern Cal
Colorado
(honorable mentions to Wisconsin and Purdue)
Losing Steam
Next Week's AVCA Top 10: same
RPI Watch
October 7 saw the first release of the RPI, and the rankings had some surprises:
Texas
Southern Cal
Hawaii
Florida
Stanford
San Diego
Creighton
Washington
Missouri
Kansas
Marquette
Arkansas
BYU
Utah
Oklahoma
Duke
Kentucky
Colorado State
(Other placements of note: 27. Michigan; 32. North Carolina, 35. Colorado; 36. Cal; 37. Arizona State; 43. Purdue; 44. Florida State)
Based on these ranks and future predictions, here's my ridiculously early and ever-changing guess at Regional seedings come tourney time:
USC Regional: 1. Southern Cal, 2. Michigan State, 3. San Diego, 4. BYU
Nebraska Regional: 1. Hawaii, 2. Nebraska, 3. Kansas, 4. Creighton
Kentucky Regional: 1. Texas, 2. Florida, 3. Washington, 4. Kentucky
Illinois Regional: 1. Penn State, 2. Stanford, 3. Wisconsin, 4. Oklahoma