Date
(Time)
Opponent
Site

Media
2014
Record
9-5-15
(8:00 p.m. ET)
B

1G

/
Pac-12
Challenge


Stanford

Rec
Hall

TV -
BTN


33-2
(19-1 in
Pac-12;
#2 AVCA
Poll)
THE rivalry continues this Saturday, and Penn State will need the home court advantage if it wants to topple Stanford, which looked superb in sweeps of Texas A&M and Minnesota last weekend, and very formidable in a 3-1 win over Illinois Friday night.  A Cardinal win would knot the series at 9 wins each.
From www.gostanford.com:
Cardinal Fights Off Illini

Courtesy: Stanford Athletics
Release: 09/04/2015

UNIVERSITY PARK, Pa. – Redshirt sophomore middle blocker Merete Lutz made her presence known with a career high 19 kills as No. 2 Stanford came back to defeat No. 6 Illinois, 16-25, 27-25, 25-18, 25-21, Friday at Rec Hall in University Park, Pennsylvania. The Cardinal improved to 3-0 as it handed the Fighting Illini (3-1) its first loss of the season.

Lutz, who missed the opening weekend due to a finger injury, was 19-2-32 (.531) and registered five blocks. Freshman opposite Hayley Hodson notched the second double-double of her career with a season-best 13 kills and 11 digs to go with five blocks. Seniors Jordan Burgess and Brittany Howard finished with 12 and eight kills, respectively.

Stanford out hit Illinois .269 to .226 in the match. Both teams finished with 10.0 blocks.

PRESEASON ALL-PAC-12: Stanford led all Pac-12 teams with three selections to the Preseason All-Pac-12 Team. Seniors Madi Bugg and Jordan Burgess are repeat selections, while redshirt sophomore Merete Lutz is being recognized for the first time in her career.

A BUGG'S LIFE: Senior Madi Bugg was tabbed the Pac-12 Setter of the Year for the second straight season in 2014. The Apex, N.C., native led the nation with 12.10 assists per set last season and enters this year ranked fifth on the Cardinal's career assists list with 3,852.

DOUBLE-DOUBLE CLUB: Senior outside hitter Jordan Burgess racked up 19 double-doubles to lead the team in 2014. The human biology major became just the ninth Cardinal player to accumulate more than 1,000 career kills and digs. Burgess now has 1,061 kills and 1,125 digs.

THE HOWARD FILE: Senior outside hitter Brittany Howard, a three-year starter and all-conference selection, is looking to become just the 10th Cardinal player to reach the 1,000 career kill and dig marks. She currently has registered 890 kills and 913 digs.

TOP RECRUIT: Freshman opposite Hayley Hodson begins her career at Stanford after being tabbed the No. 1 overall recruit in the nation in 2015 by Volleyball Magazine. Hodson already has national team experience, most recently winning a gold medal at the 2015 Pan America Cup in Lima, Peru.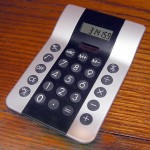 Penn State and Stanford By the Numbers
198 NCAA tournament match wins between the two programs*
148 times one of these programs has been ranked #1**
13 national titles between the two programs
13 times the teams have both been ranked in the Top 4 when meeting (including this year)
11 times the teams have met on neutral ground 6 times the teams have met as No. 1 and No. 2 (including this year)
4 meetings in Palo Alto
3 meetings in State College (including this year)
2 streaks broken in the series***
1 time in their entire series history that a team was not in the Top 10 when they played each other (2004, #12 Stanford)
Notes: *Penn State has 90 tournament game wins, while Stanford has 108…including a consolation match win over Pacific in 1983 for 3rd place. **Penn State has been ranked #1 a total of 81 times in the poll, Stanford 67 times. Only Nebraska (85 times) has more. ***In the season-opening match of 1997, Penn State broke Stanford's 50-match home win streak at Maples; in their 2010 meeting, Stanford broke Penn State's 109-match win streak (a streak that started the match after Penn State's regular-season loss to Stanford in 2007).
Penn State vs. Colorado
Meanwhile, Penn State looked anything but sharp in its 3-1 win over Colorado (25-19, 25-21, 25-18). The Buffs, who had a very difficult travel day on Thursday (with some kind of airplane cancellation that resulted in either a drive from Colorado or a drive from Detroit),  hit .055 against the Nittany Lions, but Penn State didn't do much better, hitting .172 as a team, with Megan Courtney hitting .056 (3 kills, 2 errors, 18 swings) and  Ali  Frantti hitting .000 (7  kills, 7 errors, 27 swings).
Here's what Penn State Head Coach Russ Rose had to say after the match:
I thought it was a hard, but not necessarily well-played match. On their [Colorado's] behalf, I think they were very tired from yesterday's travel day that was very challenging. [Colorado's plane was cancelled, either in Colorado or in Detroit, necessitating either a very, very long drive, or merely a very long drive, to State College].

I don't really have an explanation for our performance, other than maybe that's how well we play."


Coach Rose singled out 6-3 So. MB Haleigh Washington (8 kills, .500 attack %) and 6-1 So. OH Simone Lee (3 kills, .500 attack %) for having hit well, praised 6-2 So. MB Heidi Thelen (a team-high 7 blocks) for having blocked well, complimented Colorado, but faulted the Nittany Lions performance:
Colorado has a nice team.  They've got a couple of really strong offensive players.  I don't think they did anything we didn't anticipate.  I just think that in a lot of instances, we weren't very prepared to play today.  I think a couple of the younger kids didn't play particularly well, and a couple of the older kids didn't play very well either.  You've got to feel good about not playing your best and winning, and hope that you can improve.  You have to improve really quickly.  Tomorrow you're playing a really great team.
In the second set, Coach Rose went to the 6-2 for the first time this season, bringing in 5-8 Fr. setter Wilma Rivera and Simone Lee for 6-0 Fr. setter Bryanna Weiskircher and 6-4 RS Sr. Opp/RS Aiyana Whitney (4 blocks).
It gives me an opportunity to get Simone on the floor, and I think she's one of our best net players. She's a very aggressive attacker, she's a really strong blocker. She and Haleigh are the only two people who demonstrate a lot of positive energy out there.
So, if nothing else, the Penn State match with Colorado gives Stanford one more thing to think about as they prepare for the Nittany Lions. Of course, Penn State's performance gave Coach Rose several more things to think about as well.
We'll see how it all plays out in about 10 hours.
_____________
(the following statistics are all as of 8-31-15, and do not reflect results from the Colorado match)
Penn State Attack Leaders
Penn State Setting Leaders
Penn State Serving Leaders
Penn State Rcpt/Dig Leaders
Penn State Blocking Leaders