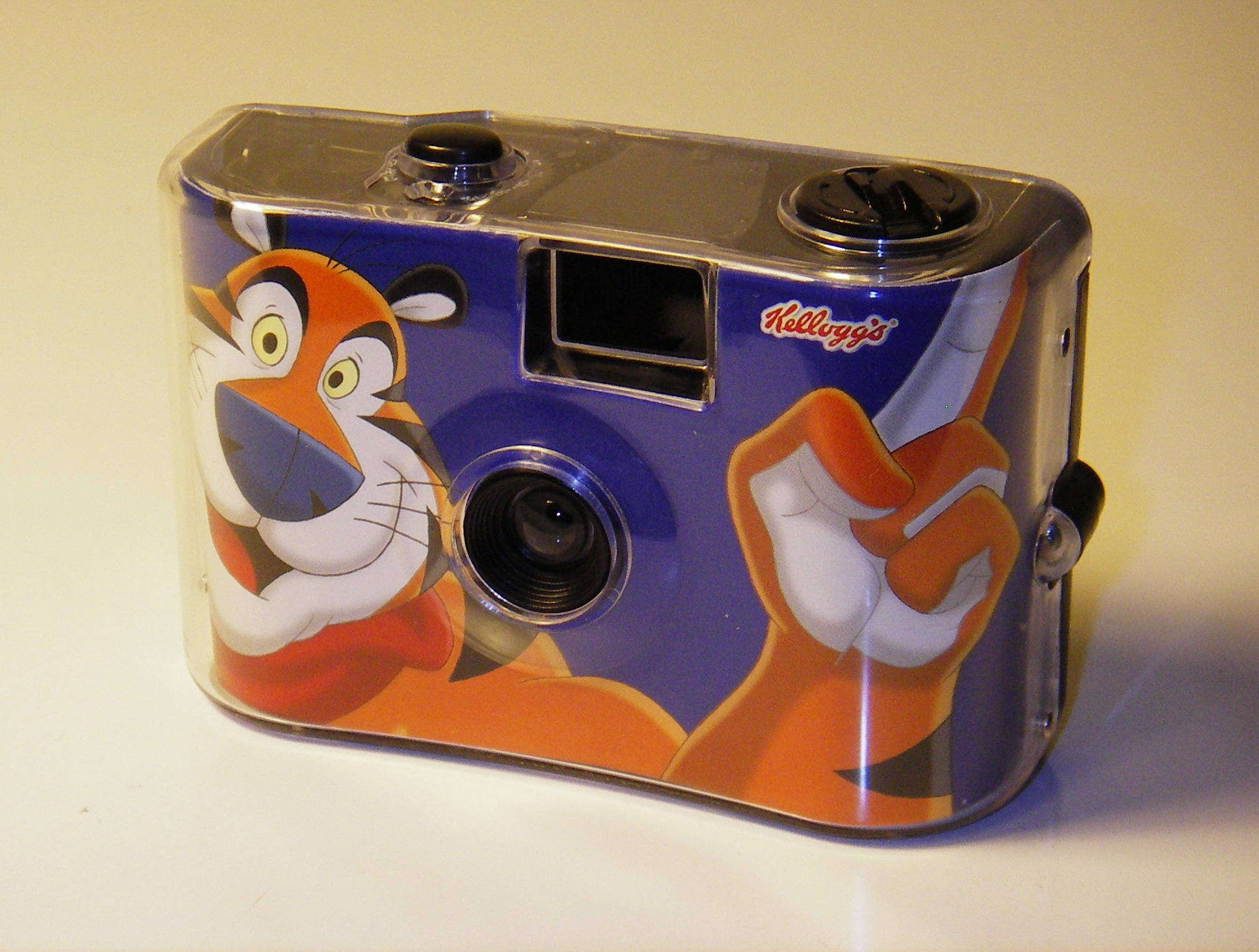 Tigers are GR-R-REAT!
Admit it . . . you weren't convinced either.  Sure, Missouri entered the weekend undefeated, but their schedule was absent any team in the Top 25 (at any point in the season). 
But taking a cue from their football brothers, the women's volleyball team delivered a convincing home win over Florida in front of 4,202 fans, the program's fifth largest crowd ever (and most since 2006).  The win (25-23, 25-23, 23-25, 25-18) over the #5 Gators was the Tigers' first-ever win over a Top 5 team, and moved them up to #11 — the highest Mizzou has been since the final week of the 2005 season, when they were No. 8 (lionsfan saw them upset Hawaii in the third round of the NCAA tournament . . . right before Tennessee upset Penn State, his most crushing in-person game experience ever).
"Obviously this is a huge win for us and I thought we played about as well as we could have played," head coach Wayne Kreklow said. "That Florida team has a very legitimate shot at winning a national championship this year, but our kids came out focused and ready to go. We served very tough and we just had a lot of people pitch in in a lot of different areas and Florida made some critical errors at key points of the match. That was a very high-level volleyball match and I couldn't be happier for our kids."
Now on everyone's radar, the Tigers will have to avoid a letdown with two dangerous road matches against some angry teams: LSU and Texas A&M, both coming off 0-2 road trips to Auburn and Alabama.
Raising Arizona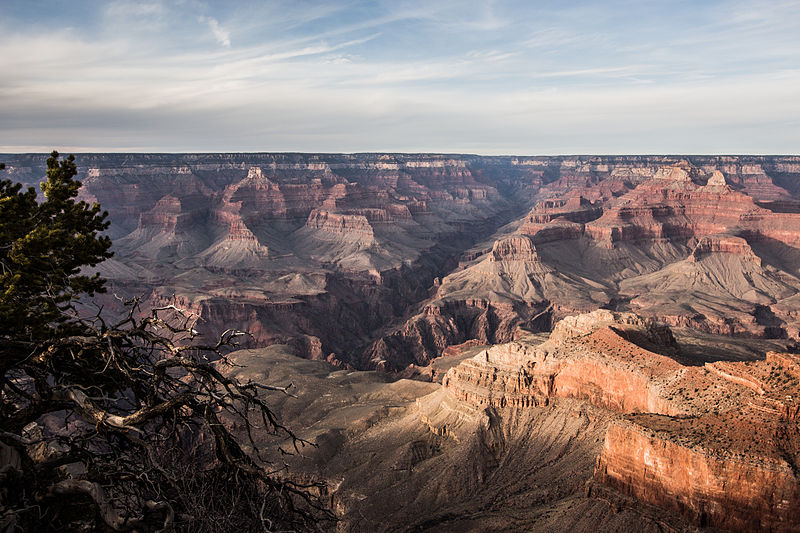 Not to be outdone, another breed of cat was busy delivering an eye-opening sweep (27-25, 25-21, 25-21) of the top-ranked Trojans: Arizona, who jumped into the poll at #25 — the program's first ranking since Nov. 29, 2010 (#20).
From the Wildcats' Athletic Department:
Arizona last defeated a No. 1 team on Nov. 3, 1993 when it knocked off then unbeaten UCLA inside McKale Center. The Wildcats swept UCLA and USC in back to back for the first time since 2001, the same year Arizona advanced to the Final Four. The sweep of USC was also the first time the Wildcats have ever swept a No. 1 team.
The Wildcats can solidify their spot (and climb even further) by taking down Colorado and Utah on the road (easier said than done…)
Van Wilder!
Who said five-set thrillers were relegated to the B1G?  Perennial powers Washington and Stanford met in Seattle, with Pac positioning on the line.  Over 4,900 purple fans cheered on the Huskies—who got out-hit, out-blocked and out-dug . . . but still found a way to win, even after a crushing first-set loss (14-25).
The win had a lot to do with stronger serving (10 aces and 7 errors, versus 1 ace and 11 errors for the Cardinal) and the out-of-this world performance by Player of the Year candidate 6-2 OH Krista Vansant, who led all players with 23 kills and a .352 hitting percentage.  Even more impressive? She led all Huskies with 20 digs, helping her garner Pac-12 Defensive Player of the Week honors, a first for her. 
We'll let the Huskies SID list her amazingness:
The outside hitter from Redlands, Calif. becomes just the second player to win all three Pac-12 Player of the Week honors, offensive, defensive, and freshman, since the three separate categories were created in 2011. She won three freshman honors in 2011, and has won four offensive POTW awards including two this season. Arica Nassar of Oregon State is the only other player to win all three honors thus far. In Sunday's five set victory against the Cardinal, Vansant became the first Husky since Kindra Carlson in 2009 to have 20 kills and 20 digs in a match…the 20 digs was a new career-high. Earlier in the week against the Golden Bears, Vansant became the 16th Husky to surpass the 1,000 career kills mark, as she had 14 kills on a .448 attack percentage and also dug 14 balls. Vansant now has seven double-doubles for the season.
(Sorry, non-Husky fans…she's just a junior! It's scary to think what 2014 can bring!).
But Washington has no time to rest, with a weekend trip to Los Angeles (long considered the Pac's gauntlet) to face UCLA and USC.
Cougar Town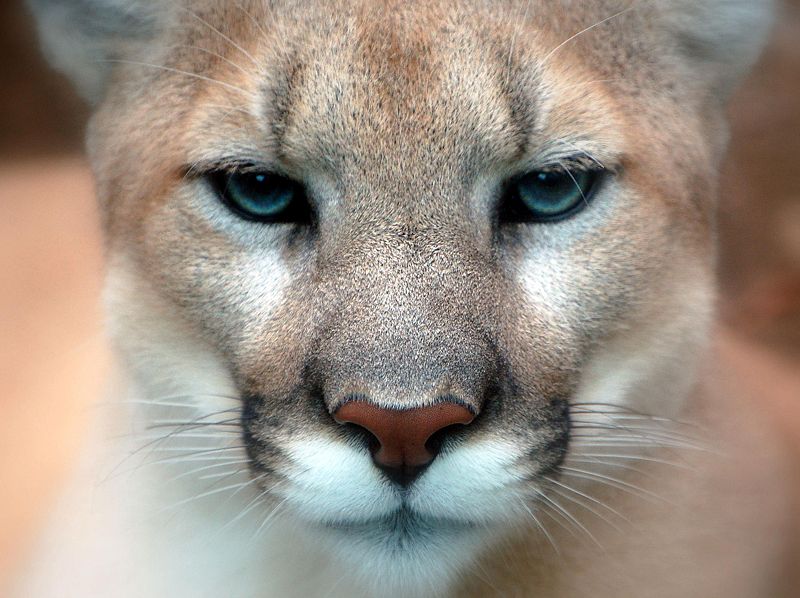 Starting the 2013 season without the services of 2012 first-team All-American and West Coast Conference Player of the Year Jennifer Hamson (who is redshirting and plans to return in 2014), Brigham Young wasn't expected to reach its 2012 heights. And with early season losses to Creighton, Oklahoma and Bowling Green (ouch!), many fans had written them off.
But since their loss to the Sooners, BYU has rattled off 12 wins — including a sweep of San Diego and a win over Utah, now standing at 9-0 in the conference as it hits the road for Thursday/Saturday clashes with Pacific (broadcast live on ESPNU) and St. Mary's.
Is an undefeated WCC slate possible? And if so, can two conference teams get seeds? We think they should, but with RPIs of 20 and 26, the Torreros and Cougars aren't getting enough respect.
The ACC Race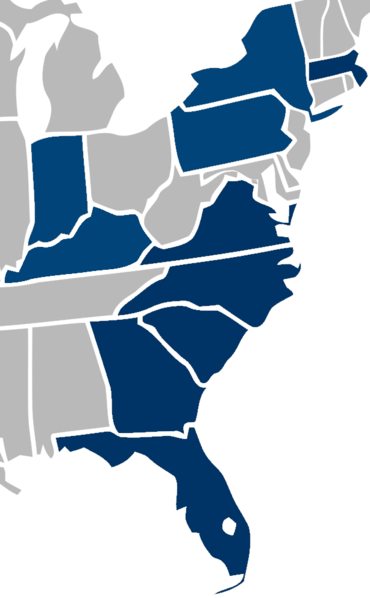 After sweeping N.C. State — who last week beat Duke — Virginia Tech almost made things reallllllly interesting in the ACC by almost beating conference co-leader UNC in five sets.  The Tar Heels are tied at 7-1 with Duke and Florida State, who face off in Durham on Friday (sadly, looks like you have to pay for Duke's streaming service to watch it).
Tied for 4th at 6-2 are Miami (also at Duke this weekend) and N.C. State, with the 5-3 Hokies in 6th.  The RPI rankings have all six teams in the tourney talk, with Duke (#19) followed by UNC (#24), Florida State (#32), Virginia Tech (#41), N.C. State (T#42) and Miami (#48). How many teams will make the tourney? And will the conference champ grab a #4 seed? (We're betting yes . . .)
Boiling Point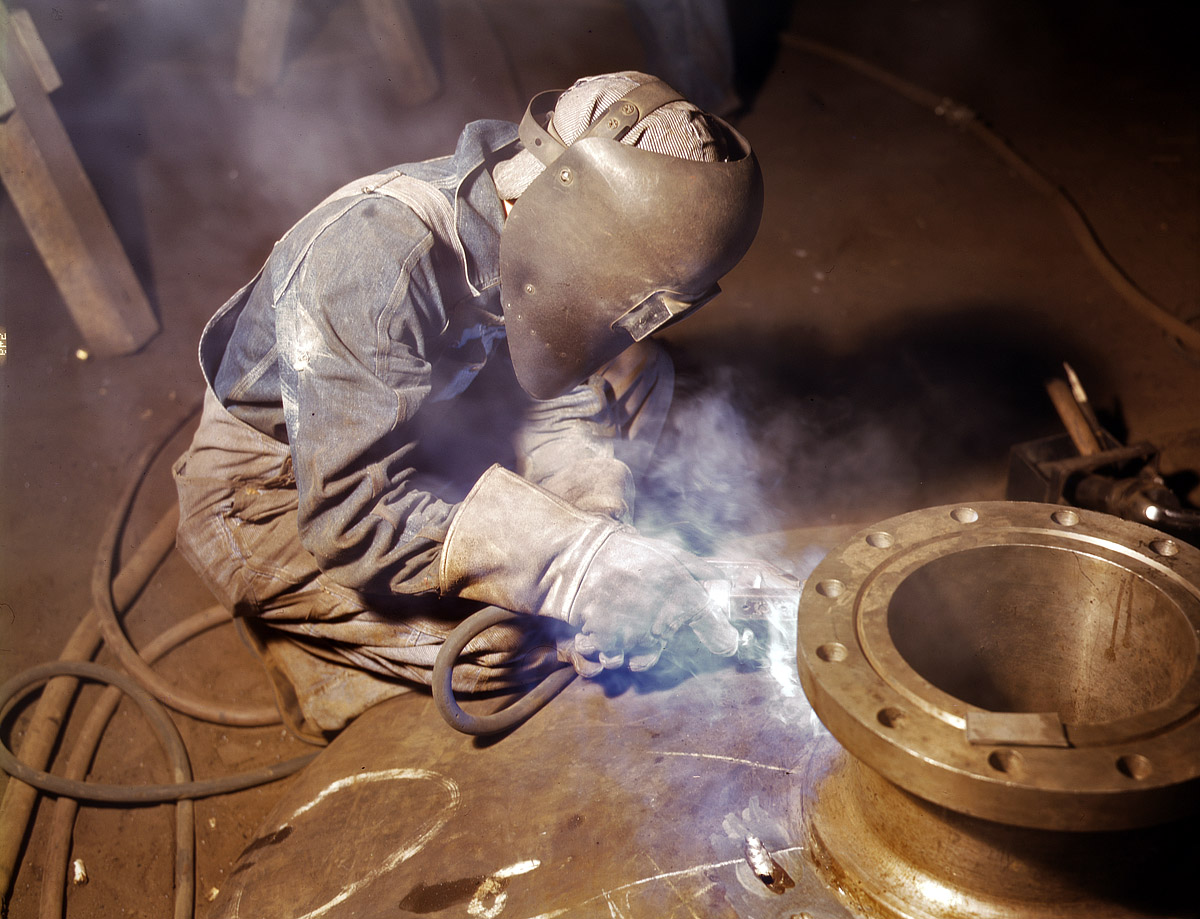 lionsfan is in awe of Purdue's 3-1 win over Nebraska in Lincoln
Penn State has barely done it, so lionsfan is always in awe of any team that can take down the Huskers in Lincoln. 
Just when it looked like Purdue might be fading from the conversation after a 5-set home loss to Northwestern (still in the tourney mix by its cat-like fingernails) last weekend, the Boilers went 2-0 — highlighted by a 25-20, 25-22, 19-25, 25-20 win over Nebraska in front of nearly 8,000 Husker faithful who witnessed history: The Big Red's first loss in the Devaney Center.  After winning its first four matches against the Huskers, it was just the second series win for the Boilers in 29 years (6-12)
The win helped Purdue rise four spots to #21, and dropped Nebraska out of the AVCA Top 10 (to #13), a position it isn't accustomed to.  By lionsfan's calculations (and help from the AVCA website), the Huskers lead all programs in history with 413 weeks ranked in the Top 10 — but Stanford has narrowed the gap, picking up an extra five weeks in the Top 10 this season to stand at 405.
Still, lionsfan isn't falling for it: The Huskers will be in the Top 10 by season's end, and are a real threat for the Final Four — and more. (If being ranked #13 is a "down" week, you're doing something very, very right . . .)
Coming up Roses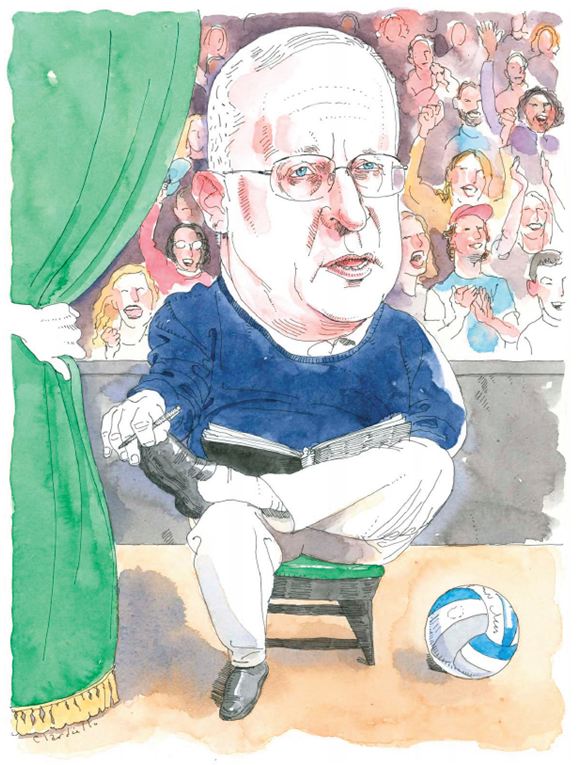 (Illustration by Joe Ciardiello, originally published in The Penn Stater, March/April 2011. Further republication without permission from The Penn Stater is prohibited.)
With a nail-biting five-set win at Illinois (the fourth year in a row one of their matches has gone the distance) and a sweep of Northwestern (a match BTN will air tape-delayed Wednesday morning at 10 a.m. ET), Penn State coach Russ Rose tied and then passed former UCLA coach Andy Banachowski for sole possession of second-place on the all-time Division I win list. Rose now has 1,107 wins, second only to Hawaii head coach Dave Shoji (1,119), who passed Banachowski earlier this season. Congrats, Coach Rose!
(We highly recommend taking a look at "The Wizard," an article that appeared in March/April 2011 edition of The Penn Stater, with interviews by Ryan Jones '95 COM & Lori Shontz '91 LIB, which we republished (with permission) in an April 27, 2011 post on DigNittanyVolleyball.com.)
Looking Ahead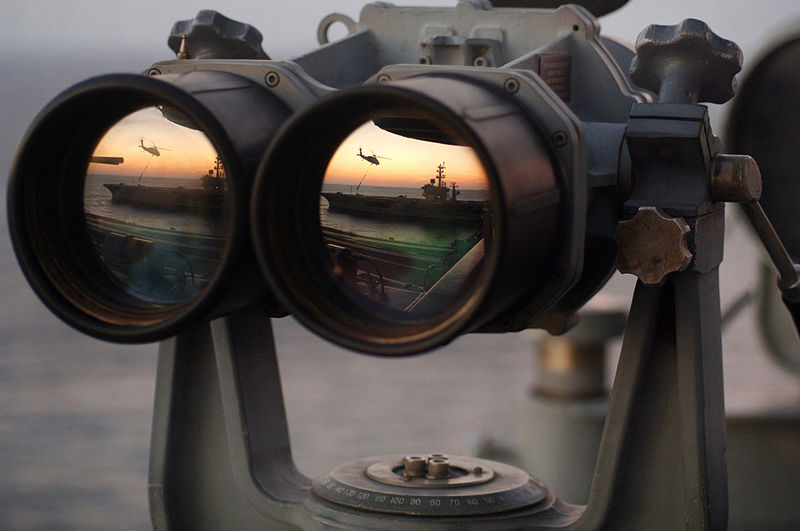 This Week's AVCA Top Ten Action
Texas @ West Virginia, @ Kansas State
Penn State vs. #24 Ohio State, vs. Iowa 
Washington @ UCLA, @ #4 Southern Cal
Southern Cal vs. Washington State, vs. #3 Washington 
Florida vs. Auburn, vs. Tennessee 
Stanford vs. #20 Oregon, vs. Oregon State
Minnesota @ #16 Wisconsin, vs. Northwestern
Hawaii @ Cal State Northridge, @ UC Davis
San Diego @ St. Mary's, @ Pacific
Michigan State vs. #17 Michigan, vs. Indiana
Other Key Clashes This Week
#13 Nebraska @ #24 Ohio State
#17 Michigan vs. #21 Purdue
#18 Florida State @ #23 Duke
#19 BYU @ St. Mary's
#23 Duke vs. Miami
Media Watch
A special Tuesday night BTN broadcast will give us Indiana at Purdue, with Iowa at Nebraska airing the next night (of all the traveling partner matches, this is the one you give us?!).
Top-ranked Texas's clash at West Virginia will air on ESPNU Wednesday night (another head-scratching selection) after Kentucky visits Georgia.
BTN will air a tape-delayed StudentU broadcast of The Battle of Michigan, with Wednesday night's Wolverines-at-Spartans match airing Thursday morning at 10 E.T.
ESPN2 will air Penn State's Wednesday night Dig Pink! contest with Ohio State a night later (Thursday at 9 ET) , with BYU at Pacific on ESPNU at 11.
Northwestern's visit to Minnesota will air tape-delayed on BTN next Tuesday morning.
Upset Alerts
UCLA over Washington,
Cal State Northridge over Hawaii,
St. Mary's over San Diego,
LSU over Missouri,
Texas A&M over Missouri,
Illinois over Wisconsin,
Iowa State over Kansas,
Cal over Oregon,
Miami over Duke,
Colorado over Arizona,
Utah over Arizona,
Marquette over Creighton
 "Receiving Votes" Team Most Likely to Crack Top 25
Lionsfan's Completely Uninformed Picks on the Big Matches
Penn State over Ohio State,
USC over Washington,
Stanford over Oregon,
Minnesota over Wisconsin,
Michigan State over Michigan,
Nebraska over Ohio State,
Purdue over Michigan,
Florida State over Duke
Lionsfan's Season-to-Date "Big Match" Prediction Record: 36-27
Exploring the Polls (8 from the B
1G

!)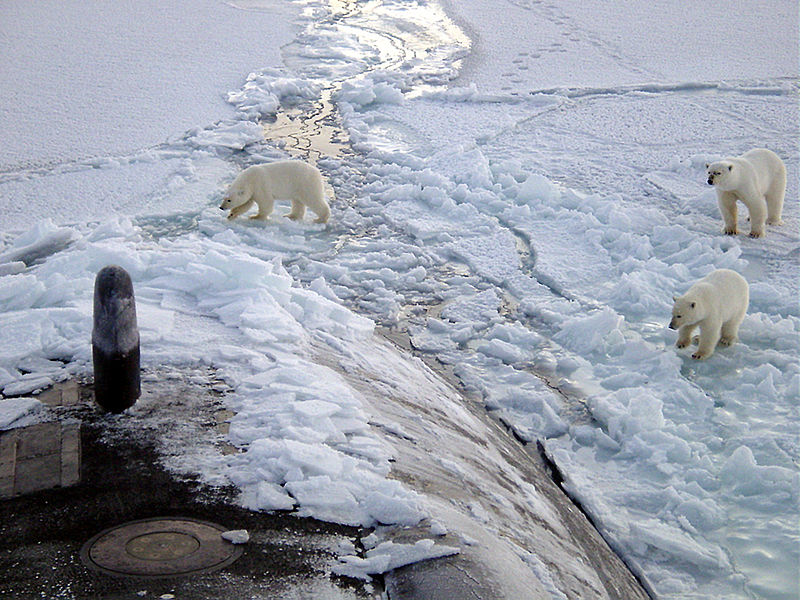 Here's DigNittany's North Pole Poll (It's Cold at the Top), in which we lift the AVCA poll votes of Russ Rose, Christy Johnson-Lynch and John Dunning (a link to all the votes can be found in the lower left-hand column of the AVCA poll page if you Click Here) and add the votes of our own lionsfan.
Yet another #1 (and #2) — it was a rough week for leaders.  Hey Wahine fans — we love you more than the AVCA!  B1G still looking good, with four teams in our Top 10 (only three in the AVCA poll):
DigNittanyVolleyball's North Pole Poll (It's Cold at the Top) 10-21-13
For comparison, here are the AVCA and Rich Kern Top 10 polls (with Pablo rankings — courtesy of Rich Kern):
AVCA, Rich Kern and Pablo - 10-21-13
[Editor's Note: the North Pole Poll only includes the Top 10, but here are lionsfan's picks for #11 through 25: 11. San Diego, 12. Missouri, 13. Wisconsin, 14. Kentucky, 15. Florida State, 16. Purdue, 17. Colorado State, 18. BYU, 19. Michigan, 20 . North Carolina, 21. Creighton, 22. Illinois, 23. St. Mary's, 24. Arizona, 25. Oregon (In: Arizona, Oregon; Out: Arizona State, Ohio State; Knocking on the door: Kansas, Duke)]
Hottest Team: Missouri
Losing Steam: Michigan State
Next Week's AVCA Top 10
1. Texas, 2. Penn State, 3. Southern Cal, 4. Washington, 5. Florida, 6. Stanford, 7. Minnesota, 8. Michigan State, 9. Colorado State, 10. Nebraska
RPI Watch
The October 21 RPI solidifies Missouri's seeding chances (something lionsfan doubted earlier), and puts San Diego's in jeopardy (are you kidding?!)
Texas,
Penn State,
Florida
Southern Cal
Creighton
Washington
Missouri
Stanford
Hawaii
Kansas
Wisconsin
Minnesota
Nebraska
Michigan State
Oklahoma
Marquette
Arizona
Kentucky
Duke
San Diego
Colorado State
Utah
Arkansas
North Carolina
Illinois
(Other placements of note: 26. BYU, 27. Michigan, 28. Oregon, 32. Florida State, 35. Purdue, 42. Northwestern)
Based on these ranks and future predictions, here's my ridiculously early and ever-changing guess at Regional seedings come tourney time; I'd personally replace Kansas with Colorado State—which could happen, but the Jayhawks' RPI has been steady; and I'm going out on a limb that at least one WCC team will crash the party:
USC Regional:
Southern Cal
Stanford
San Diego
Kansas
Nebraska Regional:
Florida
Nebraska
Hawaii
Creighton
Kentucky Regional:
Texas
Missouri
Minnesota
Wisconsin
Illinois Regional:
Penn State
Washington
Michigan State
Florida State