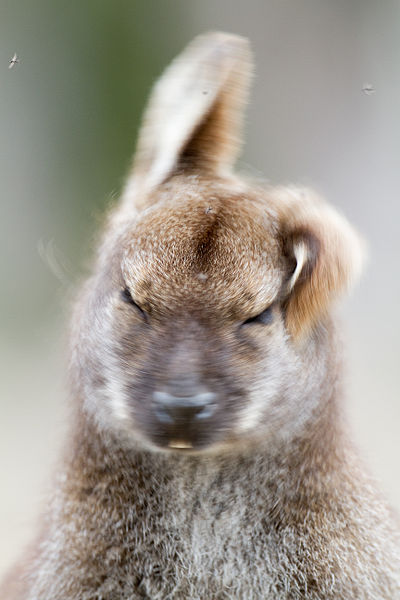 Over the course of the season, you'll have a lot of matches that people shake their heads at. Playing on the road is always a challenge and a test of maturity. (Head Coach Russ Rose quoted in article by Jon Wheel, The Daily Collegian)
Listening to Kelli Tennant's commentary on the ESPN2 broadcast of #5-ranked Penn State's (11-2, 2-1 B1G) 3-0 win (25-18, 25-19, 25-8) over Indiana (8-6, 0-3 B1G), it was sometimes hard to tell if Penn State was having a great match or a terrible match.  After a convincing win in the first set, her take was that the Nittany Lions needed to do much better in the second set (they actually did much worse, to start out, as they fell behind by as many as four points, before closing out 25-19).
Russ Rose's quote puts it in perspective: it was a road match, and road matches are always tough (remember Penn State's Lost Weekend in October 2010, when the Nittany Lions lost to both Indiana and Purdue?).  From the stats (Penn State hitting .507 for the match, Indiana hitting .071), Penn State was dominant.  But Indiana hung tough and Penn State did have some stretches where it wasn't very sharp.
Both teams can take some positives away from the match, and yet there were some head-scratchers for both sides.
6-1 Sr. OH Deja McClendon and 6-2 So. OH Megan Courtney stood out for the Nittany Lions.  Courtney had a tremendous match, 15 kills on 20 swings and no errors (for those keeping score, that's a .750 attack% — Courtney's best at Penn State).  McClendon followed her great match against Michigan with another solid performance, with 13 kills (.500 attack %), while recording five digs and four blocks.
6-6 Sr. MH Katie Slay had five blocks (one solo) to go with five kills.  All 5-11 Jr. setter Micha Hancock did was lead the team to a .507 attack percentage, with 38 assists and four service aces.
High points for Indiana were 5-8 So. setter Katie Gallagher reaching 1,000 career assists and 5-4 Sr. DS Caitlin Hansen passing the 1,000-dig mark for her career.
Match Stats
(courtesy GoPSUsports.com)