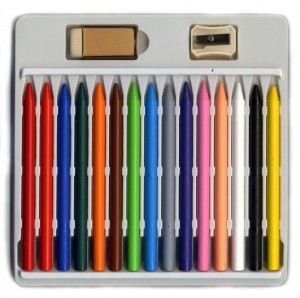 By Lionsfan
(Join the conversation on the DigNittanyVolleyball Forum)
1. Sweep?!!!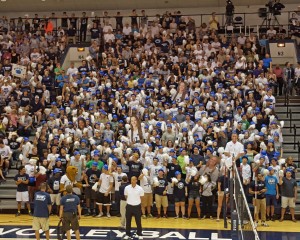 Penn State's sweep of Stanford in front of 6,000+ fans at Rec Hall came as a surprise to many. But sweeps aren't completely foreign to the series — there have been six of them in 18 contests, with Penn State notching them in '97, '99, '08 and '12 as well as this year.  Stanford has two: 1992 (the first meeting between the two schools) and 2010.  The Cardinal hadn't been swept since Oct. 4, 2013 (Southern Cal).  Penn State is now 10-8 in its series with Stanford, and is one of only four schools in Stanford's illustrious history — which includes series with 125 programs — to hold a winning record over the Cardinals:
Stanford vs. St. Louis: 0-1 (.000)
Stanford vs. Michigan: 2-3 (.400)
Stanford vs. Hawaii: 13-19 (.406)
Stanford vs. Penn State: 8-10 (.444)
There is only one other program Stanford does not have a winning record against. Guess who? Nebraska, who is 5-5 with the Cardinal.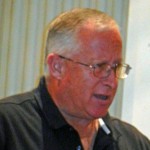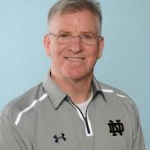 2. Russ and Jim, Round 4
They're friends, they're coaches, they're champions. When Penn State heads to South Bend for the Golden Dome Invitational this weekend, Russ Rose will renew his rivalry with Jim McLaughlin — the former Washington coach, now in his first year with the Irish.
How long will it take McLaughlin to have success as a head coach at his third women's program? We're betting not long.
Here's a look at the (short) rivalry between these two great coaches:
September 11, 1999: Penn State defeats Kansas State 15-5, 15-9, 15-10
December 9, 2006: Washington defeats Penn State 30-27, 30-24, 28-30, 30-26
December 19, 2013: Penn State defeats Washington 25-14, 25-13, 25-16
3. Orange Crush
With impressive wins over Oregon and Texas in Austin, Florida moved up to #2 in the latest AVCA Poll (and #2 in lionsfan's Top 25 — see below) — its highest ranking since holding the same spot for two weeks in October of 2013.
Sophomore MB Rhamat Alhassan was named the Sports Imports/AVCA Division I National Player of the Week (along with being named SEC Offensive Player of the Week).  She picked up 13.5 and 21 points over the team's two opponents.
It was the second straight match that Florida won against Texas in Austin, having also won to close out the regular season there last year. Up next for the Gators is the Outrigger Resorts Volleyball Challenge and a battle at #16 Hawaii, which moved up a spot (?) after a loss to UCLA, now #17 (??).
4. Five-Set Thrillers
Texas topped Nebraska in a five-set thriller in Austin, winning 25-17, 21-25, 25-15, 23-25, 15-11. The match featured the return of former Trojan Ebony Nwanebu to the court, the junior opposite getting 22 kills while hitting .315 (she was on the sidelines the next day in the Horns 3-1 loss to Florida).
The Huskers rebounded by clawing their way out of an 0-2 hole in a 21-25, 21-25, 25-23, 25-20, 15-12 win against Oregon, with senior OH Kelsey Fien tying her career high with 19 kills. Each team dropped just one spot in the poll after their losses.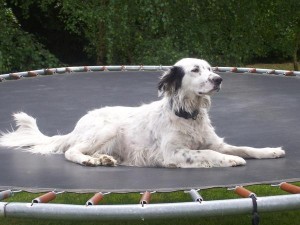 5. Buckeye Bounce
Forgive lionsfan for dropping Ohio State out of his Top 25 after their season-opening stumble at Wyoming—a loss that dropped them eight sports in the AVCA poll (from 14 to 22). The Buckeyes redeemed themselves this past weekend with three wins—including two over then-#14 Florida State—which brought them back up to #15 in the poll (and back into stupid lionsfan's poll; note that Wyoming—while it lost to Gonzaga—also beat Utah).
The effort from Ohio State junior MB Taylor Sandbothe (who hit .521 for the weekend with nearly 25 attempts per match) earned her Big Ten Co-Player of the Week honors along with Penn State's Haleigh Washington.
Up next for the Buckeyes: the Blackbird Invitational in Brooklyn, highlighted by a showdown with undefeated and #13-ranked Arizona. In terms of rankings, the Wildcats are the sixth-place Pac-12 school, while the Buckeyes are the fifth-place B1G school. Should be a great one!
6. Arizona Awesome
The Wildcats aren't the only undefeated team in the Grand Canyon State—rival Arizona State is also 6-0, including its recent 3-0 sweep of former #9 Colorado State (now #14) in Fort Collins. It was payback for the Sun Devils, who lost last year in Tempe to the Rams. It marks only the 31st loss Colorado State has had at home since coach Tom Hilbert took over in 1997 (259 home wins).
Meanwhile, Arizona State has climbed to #10, its highest ranking in nearly 20 years — it hit the same spot on Dec. 5, 1995.  The highest-ever ranking for the Sun Devils in the AVCA poll is #8, which last happened on Nov. 29, 1982. Congrats to the Sun Devils!
7. A Tale of Two Michigans —  Ann Arbor Edition
After a 3-2 win over pesky host Ohio, Michigan (6-0) moved into the poll at #24, its first appearance since holding the same position in Week 14 of 2013. The Wolverines look to go to 9-0 as they host the Michigan Challenge (Pittsburgh should be the toughest team).
8. A Tale of Two Michigans — East Lansing Edition
Meanwhile, rival Michigan State's season took a huge hit with losses to Virginia Tech and Miami (Ohio) in East Lansing, dropping them out of the poll. The Spartans are struggling after the loss of junior OH Autumn Bailey, who is out for the season after injuring herself in the Kentucky match the opening week. A transfer from Marquette, Bailey was the 2014 Big East Player of the Year.
9. ACC Woes – Florida State
Now at 3-4 after their two losses, Florida State dropped again this week, from #14 to #19. After spending the opening two weeks on the road, the Seminoles return home for three winnable matches before their difficult schedule picks up again.
10. ACC Woes – North Carolina
But as bad as things have been for Florida State, they are even worse for ACC compatriots North Carolina. After landing at #7 in the preseason poll, the Tar Heels have gone 1-4 with one of the most difficult pre-conference schedules around (too difficult!), including their recent losses to Wisconsin and Minnesota (where UNC failed to win a set). The losses dropped them out of the poll completely this week, and things are about to get a lot harder: Carolina welcomes Stanford to Chapel Hill on Thursday.
11. Ducks Taking a Break
After starting the season 5-0, Oregon has lost three matches in a row. Following a sweep by Florida and a 3-2 loss to Nebraska, the Ducks dropped a 3-1 stunner to Texas-San Antonio on Monday, which should drop them further in next week's poll (they dropped just one spot to #12 before that loss).
Oregon rebounded on Tuesday win a win over Texas State, the team's ninth road game in 12 days and five cities. They now have more than two weeks off before Pac-12 play starts.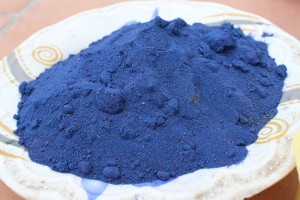 12. Feeling Blue
After dropping it's early-week contest against Ohio last week, Kentucky headed to Northern Iowa and defeated the host school to get back on track…but then got swept by Southern Cal and Creighton, dropping them 11 spots to #21.
It won't get much easier for the Wildcats, who next face three dangerous opponents in Illinois, Wichita State and Northern Illinois. The Bobcats, meanwhile, could make a case for being ranked. They are 5-2, their only losses to Purdue and Michigan (both now ranked).

13. That Other "K" State…
Meanwhile over in Lawrence, the Jayhawks entered the poll for the first time since Week 4 last year (when they were ranked 23/24 for three weeks) at #22. Kansas is 6-0, including a 3-0 win over Duke last weekend. But how long can they stay there? They head to the Pistol Pete Challenge in Laramie, where very dangerous host Wyoming awaits—along with 5-1 Marquette, both teams "receiving votes" and waiting to pounce into the poll.
14.  Poll'ish Joke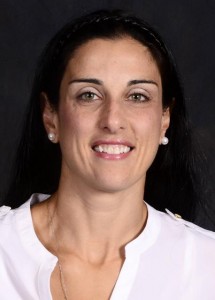 In this week's AVCA Poll — released on 9-7-2015 — Penn State received 63 of 64 first place votes, with Stanford — the team Penn State had just swept in Rec Hall — receiving the one dissenting vote.  The dissenter?  Bucknell women's volleyball coach Anna Allison (you can view all of the votes for all of the AVCA polls by Clicking This Link and scrolling to the bottom of the page, and clicking on the link labeled "Poll Ballots.")
Four points:
Neither Russ Rose nor Stanford Head Coach John Dunning would care in the least about any votes in any AVCA poll.  They care about winning their respective conferences and doing well in the NCAA Tournament.  It's where you end the season that counts.
Unlike NCAA football, where polls mean a lot, the committee that picks the seeds for the NCAA Women's Volleyball Tournament ostensibly doesn't take the polls into account.
Plus, everyone's entitled to their own opinion.  But . . . in this case, Anna Allison's opinion is pretty difficult to understand.  According to a poster on BWI (a public sports forum), Coach Allison responded to an e-mail questioning her vote with the following explanation: "I watched the match- I thought Stanford, although not as big — played more ball controlled, less sloppy vball — PSU certainly has the size, but just pure volleyball, I thought Stanford was a bit better this week. Just my 2 cents…"  Assuming that's really what she wrote (and we don't know have confirmation of that), all we can say is "Wow."
Actually, we can say this, too: Stanford's lack of size? What about the Cardinal's 6-8 MB Merete Lutz, and 6-4 MB Iavana Vanjak, and 6-4 RS Haley Hodson — the first two of whom are taller than their Penn State counterparts, and the third of whom is as tall, or taller, than her counterpart?  More to the point, this isn't Olympic Figure Skating, Coach Allison, it's volleyball. They don't award style points — just actual points.  That are scored.  Penn State got more of those in all three sets.  They swept the Cardinal.
15. Lionsfan's Top 25
(lionsfan is voting as if vote taken prior to Oregon's loss Monday night)
Lionsfan's 9-7-15 (Week 1) Top 25 (Click team logos for more info)
School
Lionsfan's
9-7-15
Rank
AVCA
9-7-15
Rank
w
L
Penn
State

#1
#1
5
0
Florida

#2
#2
4
0
#3
#3
3
1
#4
#4
4
1
#5
#5
4
1
#6
#6
6
0
#7
#7
4
1
#8
#8
5
0
BYU

#9
#9
5
1
#10
#10
6
0
Oregon

#11
#12
5
2
Wisc.

#12
#11
4
1
#13
#15
6
1
Arizona

#14
#13
6
0
Colorado
State

#15
#14
4
1
San Diego

#16
#18
5
1
#17
#17
4
1
Hawaii

#18
#16
5
1
#19
#20
5
1
#20
#24
6
0
Florida
State

#21
#19
3
4
#22
#25
4
1
Kansas

#23
#22
6
0
Colorado

#24
#23
2
3
#25
NR
5
1
Credits
Point #14 – Nyline
"Darra" — dog on trampoline — by Nuraya – Own work. Licensed under CC BY-SA 3.0 via Wikimedia Commons.
 "Angriff (14004874111)" (Ducks taking a break) by jad99 from Graz, Austria – Angriff. Licensed under CC BY-SA 2.0 via Wikimedia Commons.