The Big Ten announced yesterday that its member institutions will only play conference opponents during the 2020 season — if it ends up happening at all this fall — due to health concerns stemming from the COVID-19 pandemic.
The Ivy League has already announced its schools will not play sports this fall. Other conferences are expected to make decisions on their fall sports seasons in the coming days.
Penn State athletic director Sandy Barbour released a statement following news of the Big Ten's decision Thursday.
"We remain optimistic about our ability to play sports this fall and in the 2020-21 academic year," Barbour said. "We have no doubt it will look, feel and act differently than we have become accustomed to over time. But giving our student-athletes the opportunity to compete in the sport they love and have played their entire lives is important to them individually and us collectively, as well as to the psyche and viability of our community. Please have no doubt, it's not more important than health and safety, but it cannot and will not be easily cast aside."
You can read the rest of Barbour's statement here. The Big Ten released its own statement, which you can read in its entirety here.
The Penn State women's volleyball team was allowed to return to campus beginning June 29 as part of the third phase of the university's scheduled return of student-athletes to University Park. Penn State still plans to hold in-person classes for the fall semester, which is scheduled to begin August 24, but obviously things could change in the coming weeks given the upward trajectory of cases across the United States.
If the 2020 women's volleyball season is held in the fall as scheduled and not pushed back to the spring, the players' career stats will clearly be negatively affected by the reduced amount of matches. Not that head coach Russ Rose or the Nittany Lions care. All that matters to them is winning. Hopefully they'll get the chance to do that this fall.
The program has yet to release its 2020 schedule, and for good reason. Logistical and liability concerns are significant for every American university trying to figure out whether it can safely conduct fall sports.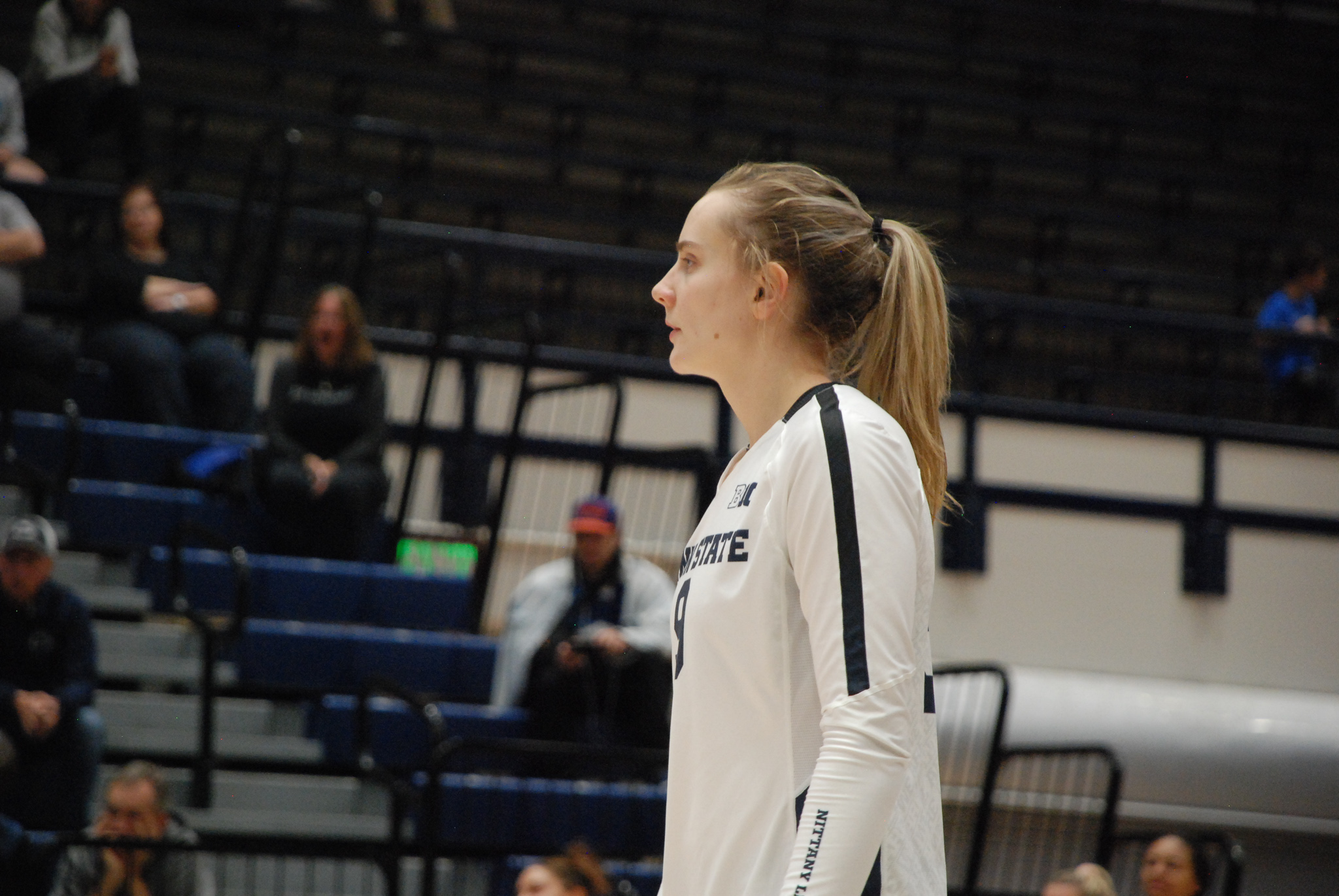 The idea has been floated out there that several teams from each school could travel together to away games and house all their student-athletes in the same hotel before returning home after the completion of competition. University presidents and athletic directors certainly have unenviable jobs right now trying to figure all of this out.
According to the Big Ten's statement, the conference will continue making summer athletic workouts voluntary "in all sports currently permitted to engage in such activities."
"Furthermore, Big Ten student-athletes who choose not to participate in intercollegiate athletics at any time during the summer and/or the 2020-21 academic year due to concerns about COVID-19 will continue to have their scholarship honored by their institution and will remain in good standing with their team."
It is currently unclear whether Big Ten student-athletes will maintain a year of eligibility if the season is canceled altogether and is unable to be made up in the spring. The conference's statement also does not address walk-ons, though it's expected that they, too, would have their spots on the team honored if they choose not to participate.
How would a scrapped season affect scholarship distribution and roster caps in the future? Would Big Ten student-athletes be granted an additional, redshirt-like year of eligibility? How would the NCAA conduct its postseason tournament? Would the Big Ten consider playing fall sports in the spring only to turn around and hold them again after the summer? What are the health concerns of trying to play two seasons in such close proximity to each other if it comes to that? These are all tough questions that will need to be answered.
Outside hitter Anastasiya Kudryashova, a rising junior from Novosibirsk, Russia, who transferred to Penn State this spring after spending her first two collegiate seasons at Rutgers, stayed with teammates in the United States in order to avoid difficulty getting back into the country, according to updates posted on her Instagram account. She's the only international player on Penn State's 2020 roster, which is projected to feature 19 student-athletes, including seven newcomers.
Student-athletes and fans alike will certainly hold out hope that some sort of normalcy can be salvaged in the fall. Hopefully the number of COVID-19 cases begins to drop around the country in the coming weeks and things can tentatively proceed. The Big Ten ended its statement with a grave but realistic outlook for the fall.
"As we continue to focus on how to play this season in a safe and responsible way, based on the best advice of medical experts, we are also prepared not to play in order to ensure the health, safety, and wellness of our student-athletes should the circumstances so dictate."