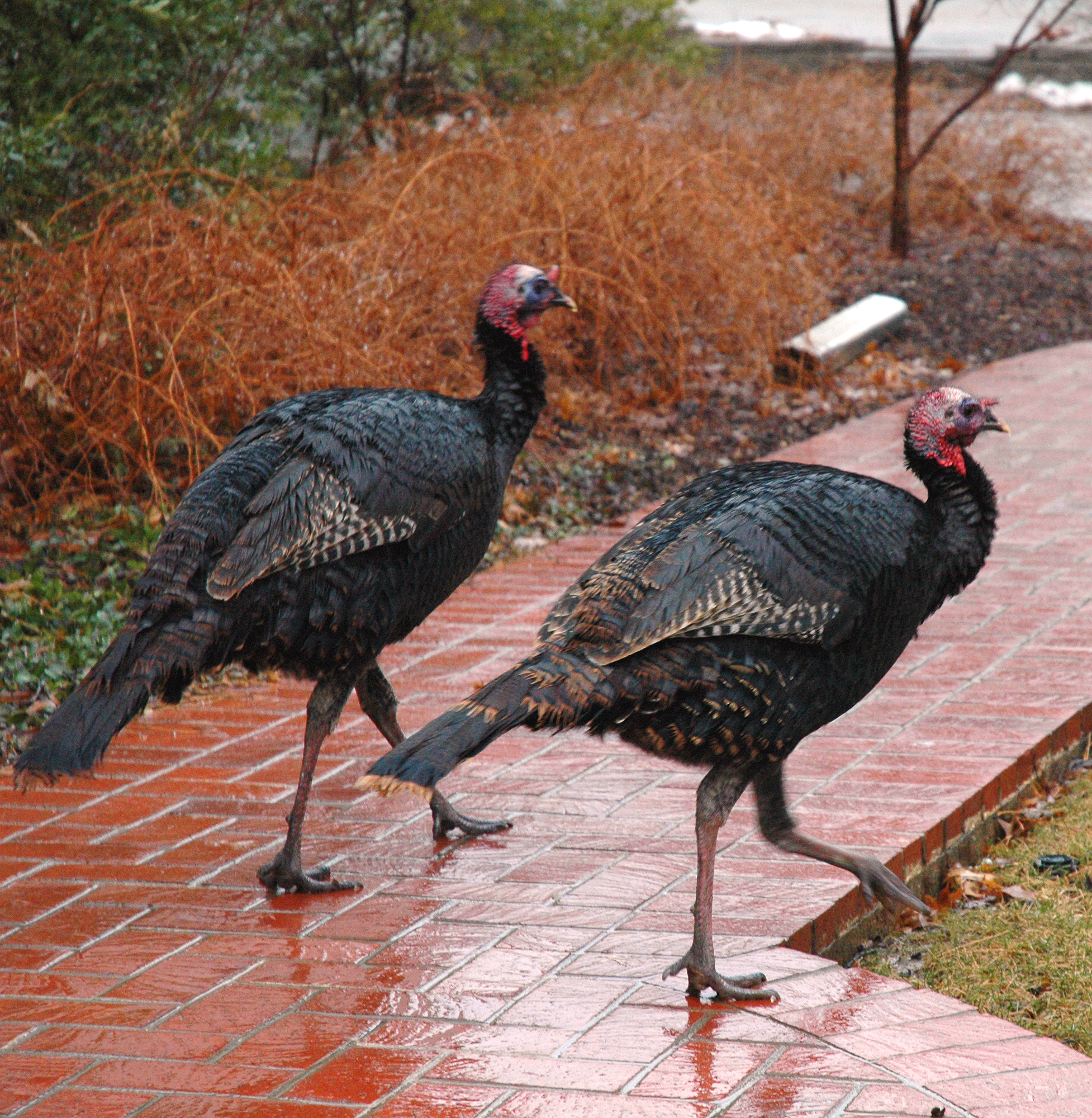 What: Penn State (21-7; 14-4 Big Ten) vs. Ohio State (18-13; 8-10 Big Ten)
When: Wednesday, November 23, 2011, 7:00 p.m. ET
Where: St. John Arena, Columbus, OH
Match Preview: Penn State vs. Ohio State
Quick Look: Penn State
With just two matches left in the season, the Nittany Lions would like to end on a high note against Ohio State this evening and Michigan State on Saturday night.  The Buckeyes have a solid team, and this could be a classic trap-match for the Nittany Lions if the Buckeyes catch them looking ahead to Michigan State on Saturday (or  Thanksgiving on Thursday).
History isn't on Ohio State's side, as Penn State has won 13 of the last 14 meetings, with Ohio State's last win having come on November 8, 2006.  When the two teams met in Rec Hall on October 19th, Penn State started slowly, but ended up with a sweep of the then-no. 23 Buckeyes (28-26, 25-18, 25-15).  But, as someone once said to us, on a going-forward basis, the past is history.  Penn State would be very foolish to take Ohio State lightly.
6-1 So. OH Deja McClendon leads the Nittany Lions with 3.65 kills/set, and is third on the team in attack % at .270.  Last weekend she led the team with 31 kills on .356 hitting, and was second on the team with 17 digs and six blocks.  6-4 So. RS/Opp Ariel Scott is second on the team with 3.49 kills/set.  6-6 So. MH Katie Slay has averaged 2.10 kills/set and her .382  attack % leads the team and is second in the Big Ten.  Slay leads the Big Ten with 1.48 blocks/set.  5-11 Fr. S Micha Hancock has led the team to a .263 attack % (last weekend they hit .324) and leads the Big Ten in service aces with .82 per set.   5-6 So. L Ali Longo had a career-high 26 digs against Purdue last Saturday, and leads the team with 3.23 digs/set (Hancock is second at 2.30).
Quick Look: Ohio State
The leader on offense for the Buckeyes is 6-0 Jr. OH Mari Hole, who has averaged 4.51 points/set and 3.99 kills/set.  6-1 Jr. OH Emily Danks is second on the team with 4.18 points/set and 3.32 kills/set, and 6-2 Sr. MB Kelli Barhorst is third at 2.77. 6-1 So. OH Kaitlyn Leary is third on the team with 2.51 kills/set.  Barhorst's .310 attack % leads Ohio State, with Danks .268 attack % ranking second. 6-3 Jr. MB Mariah Booth is third at .257. 6-0 Fr. S Taylor Sherwin is averaging 9.69 assists/set and 6-0 Jr. S Amanda Peterson is averaging 8.85. Danks leads the team (and is second in the Big Ten) with .46 service aces/set.  5-5 Sr. L Sarah Mignin has averaged .21 and Hole has averaged .18.  Overall, the Buckeyes rank 8th in the Big Ten with 1.10 service aces/set (Penn State leads with 1.72/set).
Mignin leads the Buckeyes with 4.28 digs/set, followed by Hole with 2.68, and 5-8 So. DS Davionna DiSalvatore with 1.99.  The Buckeyes rank 7th in the Big Ten in blocking, with 2.38 blocks/set, led by Booth at 1.04 blocks/set, Barhorst with  .99 and Danks with .77.
It's tough to win on the road in the Big Ten, and Ohio State is fully capable of beating the Nittany Lions.
Penn State can't afford a mental lapse against the Buckeyes
Fanalysis — Ohio State and Michigan State, by RaymondLuxuryYacht
Purdue Replay
Penn State is coming off a strong performance against Purdue this past Saturday in Rec Hall.  The Nittany Lions started out slow in the first set, falling behind 18-12 on tentative serving, poor serve reception, lackluster hitting, and 6-1 Jr. OH Ariel Turner of Purdue (a great talent!) coming out on fire (9 kills in the first set).  However, the Lions settled down, and started to get things rolling from that point, cleaning up their offense, tightening up their defense, and outscoring the Boilermakers 10-7, including pulling within one point at 22-23, before Purdue closed out the scoring to win the first set.
Penn State rode their late first game momentum all the way through the remainder of the match, building a full head of steam through the second set, and then steamrolling Purdue in the 3rd and 4th sets.
After the first set, Penn State's service reception improved markedly. Micha Hancock found a solid connection with her middles, especially Katie Slay, who put down strong swings from several positions along the net, most of them away from Hancock, and the blocking and defense shutdown Turner, who hit very close to .000 for the last three sets (on about 50 swings).  Slay and Hancock had a nice run of quality touches on blocks against Turner that allowed Penn State to run some effective transition offense.  In addition, Hancock played some inspired defense, making three or four overhand digs down the line that would otherwise likely have fallen for points in the right back corner.
In the final three sets, McClendon had numerous true Deja vu moments from the 2010 Final Four, especially with some crucial hard angle cross-court kills.  The good news for Penn State is that McClendon and A. Scott did not have to carry the full offensive load.  Maddie Martin had possibly her best overall performance of the year with a respectable night at L2, plus generated some key service runs, including a pair of aces, and some decent passing, and defense in the back row.  She's looking like the winner of the L2 musical chairs game that had gone on for much of the season.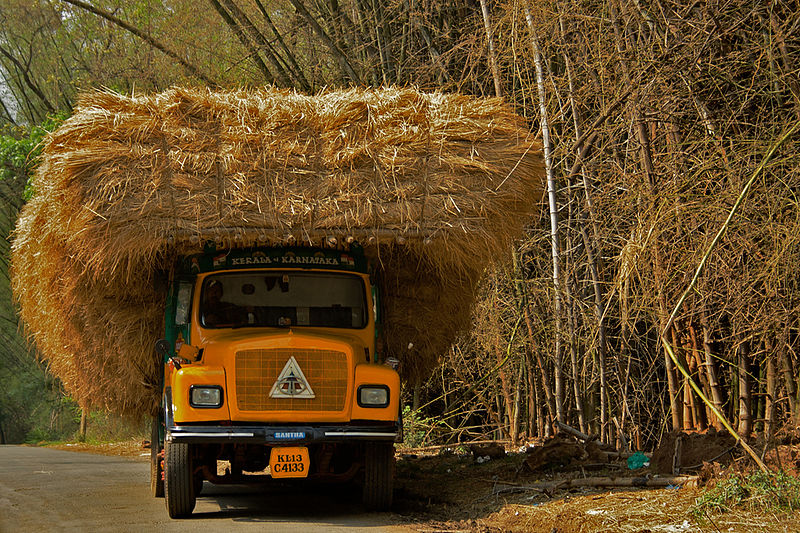 Penn State hopes McClendon and Scott won't have to carry the full offensive load against the Buckeyes
Match Set-up: Ohio State
How does all this set up for Penn State when they visit Columbus on tonight?  When Ohio State came to Rec Hall in the middle of October, Russ was just starting to settle on the current all-underclassmen line-up.  And the current starters on offense for Penn State hit .423 in that first match, with all six players (including Hancock) getting at least 10 attempts, and only A.Scott hitting below .385 (at .250).
Penn State's middles accounted for a combined 40% of the kills, on about 33% of the swings.  6-2 Fr, MH Nia Grant had a career night, gathering 9 kills on an errorless 11 swings, while Katie Slay added 9 kills of her own, with just 2 errors, on 16 swings.  Penn State outblocked OSU 10 to 5.5, but only had three aces that night (which is about Micha's average for a match), versus 10 errors.  PSU's serving has gotten progressively tougher in the five weeks since that match.
Of course, that first match was arguably Penn State's best of the season to that point, and Ohio State played them close the first game, and the first half of the second game.  But Penn State was able to salvage an extra-points win in the first, and then take control and eventually pull away in each of the remaining two games.  Emily Danks put up some big numbers, and Mari Hole also had a respectable night, but they weren't enough to overcome Penn State's balanced attack and blocking advantage.
With Martin having become a 6-rotation player, Russ is free to use 5-6 Jr. DS Kristin Carpenter, 5-6 Fr. DS Dom Gonzalez, and 5-6 Fr. DS Lacey Fuller to their best advantage in the back row.  It's quite a unique advantage to have the defending National Championship setter as the "emergency setter" while Hancock is in the front row.
There are many positives for Penn State coming into the match.  Hancock is looking more comfortable with the offensive line-up and more familiar with each hitter's abilities, strengths, and expectations.  The serve reception and defensive alignments are coming into focus, and an increasingly tough service line-up of Hancock, Carpenter, Longo, and Martin has helped push opponents out of their offensive comfort zones.   If the Nittany Lions continue to perform well in those areas, they should be in position for one of their strongest performances of the season. Although this team has had a gift for inconsistency, when I juxtapose the results of Purdue's 3-0 sweep of OSU at St John Arena last Friday, and the Boilermaker's 3-1 loss to Penn in Rec Hall, I'll go with Penn State 3-0 or, if Ohio State channels some HCA energy in the first game, 3-1. [Editor's Note: HCA generally refers to "Home Court Advantage," but at Thanksgiving, we think "Home Cookin' Advantage" may be more appropriate]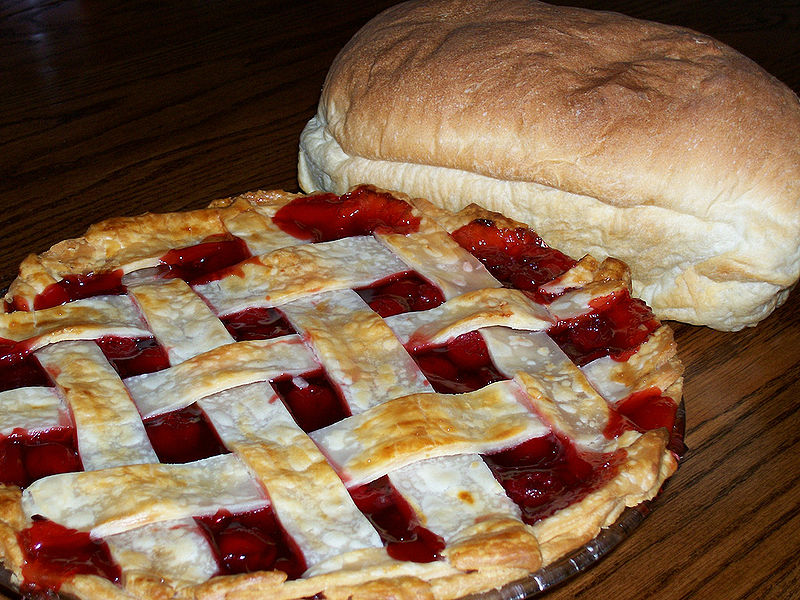 Will the HCA help Buckeyes make a meal of Penn State?
Match Set-up: Michigan State
Playing at Michigan State presents a great opportunity for the Nittany Lions, who have not yet played the Spartans this season.  In something of a perfect storm, they will be facing a team an unfamiliar team (and a dangerous one at that), on the road, for Michigan State's senior night. Perfect preparation for the NCAA tournament — remember what happened on senior night at Minnesota last year?
Michigan State has put together a decent resume' this season.  But they have also demonstrated a propensity for  inconsistency that is reminiscent of this year's Penn State team.  Two of their recent wins are against Wisconsin and Illinios — coincidentally, the last two teams to beat Penn State.  However, they dropped all 6 matches to Purdue, Nebraska, and Minnesota this season, matches in which Penn State went 5-1, winning the last 5 of those.  An interesting twist to the match is that Micha Hancock and 5-4 Fr. L/DS Kori Moster shared Big Ten freshman-of-the-week honors for this past weekend's efforts, while Moster's counterpart, Ali Longo garnered defensive player-of-the- week honors.
Weekend Crystal Ball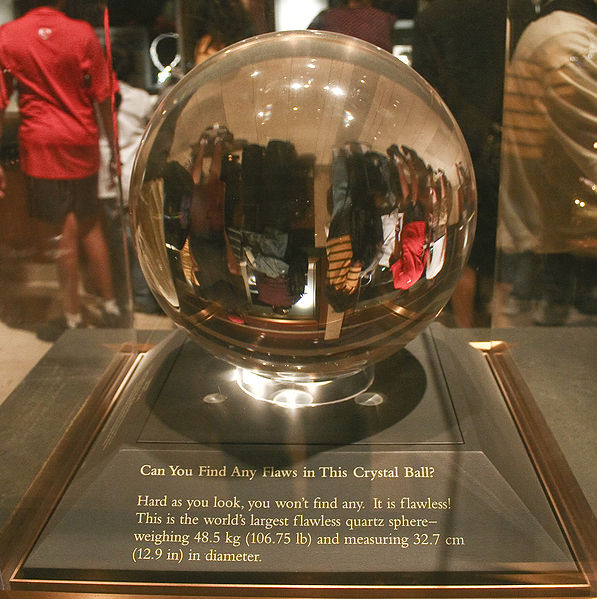 Which Spartan team will show up in on Saturday, and which Nittany Lion team will travel to East Lansing to face them?  On paper, Penn State has a distinct edge, but the match won't be played on paper.  So Penn State will need to be focused and ready to play.
Not to get ahead of ourselves, but the way the Nittany Lions comport themselves on both Wednesday and Saturday will be a harbinger of how they can be expected to perform in the NCAA tournament.
I believe Penn State will play their best away matches of the season.  Russ has been preparing them all year for just this occassion, and these two matches couldn't be better timed or located, away from the friendly confines of Rec Hall.  We'll find out if the Nittany Lions learned their lessons from their recent losses on the road to Wisconsin and Illinios.
If PSU can put together back-to-back solid performances against OSU and MSU on the road, they will have provided more evidence that they are capable of making  a deep run in the NCAA Tournament (and maybe even the Final Four for a fifth straight year).  If Penn State does host during the first two rounds, the Nittany Lions would have to win two matches on the road in regional competition in order to punch their ticket to San Antonio.  Not impossible.  On the other hand, if they revert to their inconsistent performances of the not-too-distant past, they'll have plenty of time to study for finals at University Park.
Hmmm – Spend finals week at the Finals in sunny San Antonio, or spend the week studying for finals in "balmy" University Park in mid-December.  Which do you think they'll choose?