Penn State women's volleyball never lets a youthful roster deter its national championship expectations, and this season is no different for Russ Rose's Nittany Lions.
Although the 2019 recruiting class lacks the fanfare of the top-ranked group that arrived on campus the year prior, Lauren Clark and Macall Peed, among others, have flashed potential.
Clark has 38 kills in 19 matches heading into Friday's Sweet 16 showdown against Cincinnati in Stanford, California. She's made three starts at outside hitter and is coming off a well-rounded performance in Penn State's 3-1 win over Towson Saturday night at Rec Hall, where she tallied five kills, four blocks, three aces, and two digs.
"Early in set one, they handled our service pressure very well," Kendall White said of Towson. "[Saturday morning] in practice, Lauren came out and she was serving us off the court, so that gave coach the faith to have her go back there and serve and do the same thing to them."
Clark, a former Under Armour All-American and the only Penn State player on this year's team from Minnesota, boasts an extremely strong arm and has worked to refine her ability to hit around the block. Clark was high school teammates with Wisconsin setter Sydney Hilley at Champlin Park.
"It was really exciting," Clark said after Saturday's win. "I was just happy to be able to get in there and generate some points for the team and just give a lot of energy."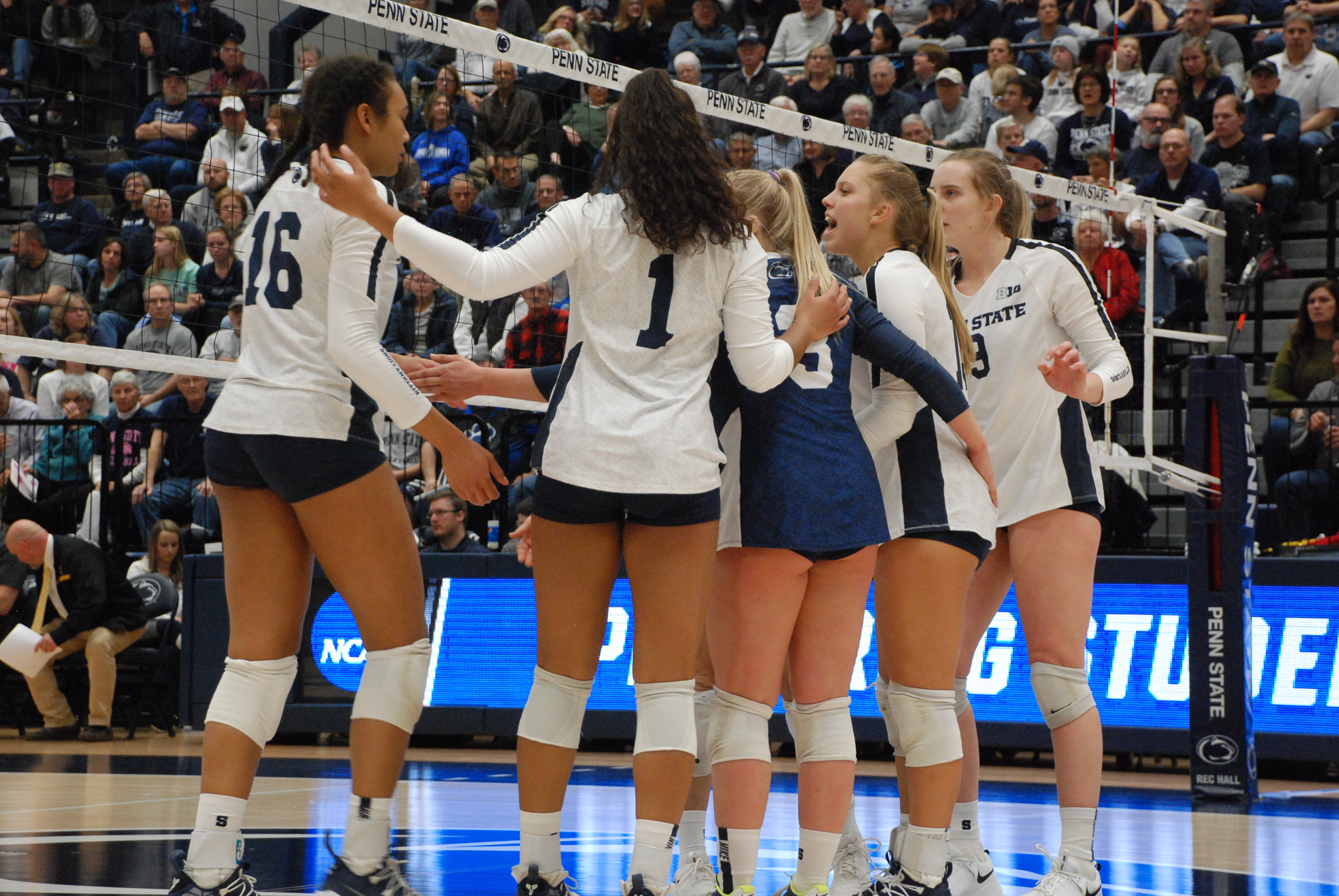 Peed has yet to make an appearance in the NCAA tournament, but the San Diego native is 10th on the team with 28 digs in 41 sets of action. Her lefty serve has generated six aces so far and she's shown the kind of toughness Rose desires in his defensive specialists.
"I would say my defense has gotten a lot better, just adjusting to the speed of the game since it's a whole different level," Peed said earlier this season. "Something I need to get better at is serving — serving tougher."
Gabi Bailey, an outside hitter from Harvard, Massachusetts, has seen the floor in three matches this season, including wins over Holy Cross, Michigan State, and Rutgers. Bailey finished with a career-high three kills and her first collegiate dig in a sweep of the Scarlet Knights in New Brunswick.
Despite not having many opportunities to show what she can do during the regular season, Bailey has received routine praise from Rose for her volleyball IQ and touch on the ball. He explained that she'll need to become more physical at the net in order to contribute extensively in the always demanding Big Ten.
"Gabi has been a really smart out-of-system hitter," Serena Gray said. "She knows to go high over the block and down the line and really take advantage of the other team's weaknesses in their defense. She's also not afraid to swing or make mistakes, and that's something that you need to have at every age in your game. It usually doesn't develop until you're a lot older, but I really admire that courage she has."
Bailey's older sister, Brooke, plays outside hitter for the Clemson Tigers and has served as a major mentor and source of inspiration for her. Gabi said Rose has worked with her on incorporating more spin into her arsenal of shots.
"He's given me a lot of advice," Bailey said. "He tells me to hit the ball with more sauce. That's definitely the biggest thing that he tells me to do."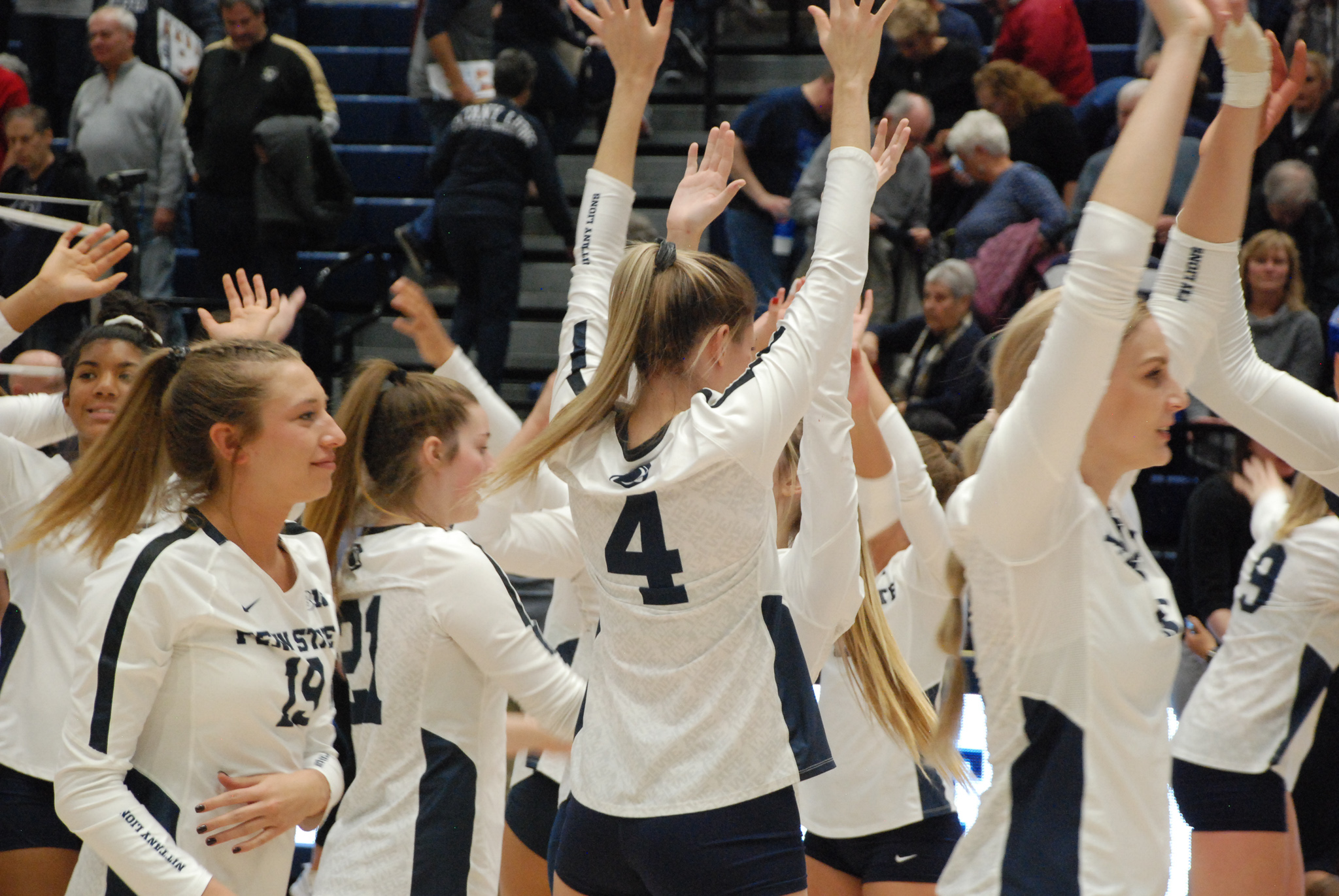 Molly Russell, a tall (5-foot-10) defensive specialist from Naperville, Illinois, has come off the bench in five matches for the Nittany Lions, most recently in her home state of Illinois against the Fighting Illini and Northwestern.
Russell is the niece of former Penn State women's volleyball standout Bonnie Bremner-Pettigrew, the starting setter on the 1999 national championship team. Russell said her aunt told her all about the work ethic that has come to define this program prior to her enrollment. Like Bailey, Russell shared the best piece of advice she's received from Rose to this point in her career.
"Probably that every single ball and every touch you have is important and you shouldn't take it for granted," Russell said. "Make sure that every touch you do has a purpose."
Emily Oerther, a setter from Windermere, Florida, has recorded seven assists in three matches this season as Gabby Blossom's backup. Oerther played outside hitter for her high school team at The First Academy in Orlando, where she led the state of Florida with 538 kills her senior season.
"I think hitting has helped me to set and to understand where hitters are coming from," Oerther said. "With blocking, I think it's definitely just helped me to understand hitters — where their shoulders are facing, how to front them, and what shots they're going to make."
Blossom, who recently earned a spot on the All-Big Ten second team, was extremely complimentary of what Oerther brings to the Nittany Lions on and off the court when describing her earlier this season. Oerther always seems to have a smile on her face and is constantly encouraging her teammates during matches as part of Penn State's "benergy" crew.
"Emily's awesome," Blossom said. "She comes in and works really hard and is always eager to learn and get better. As a person, she's so funny. I love getting to work with her. We have a good relationship and a good friendship, so it's really fun to have someone else who's your same position that you get along really well with."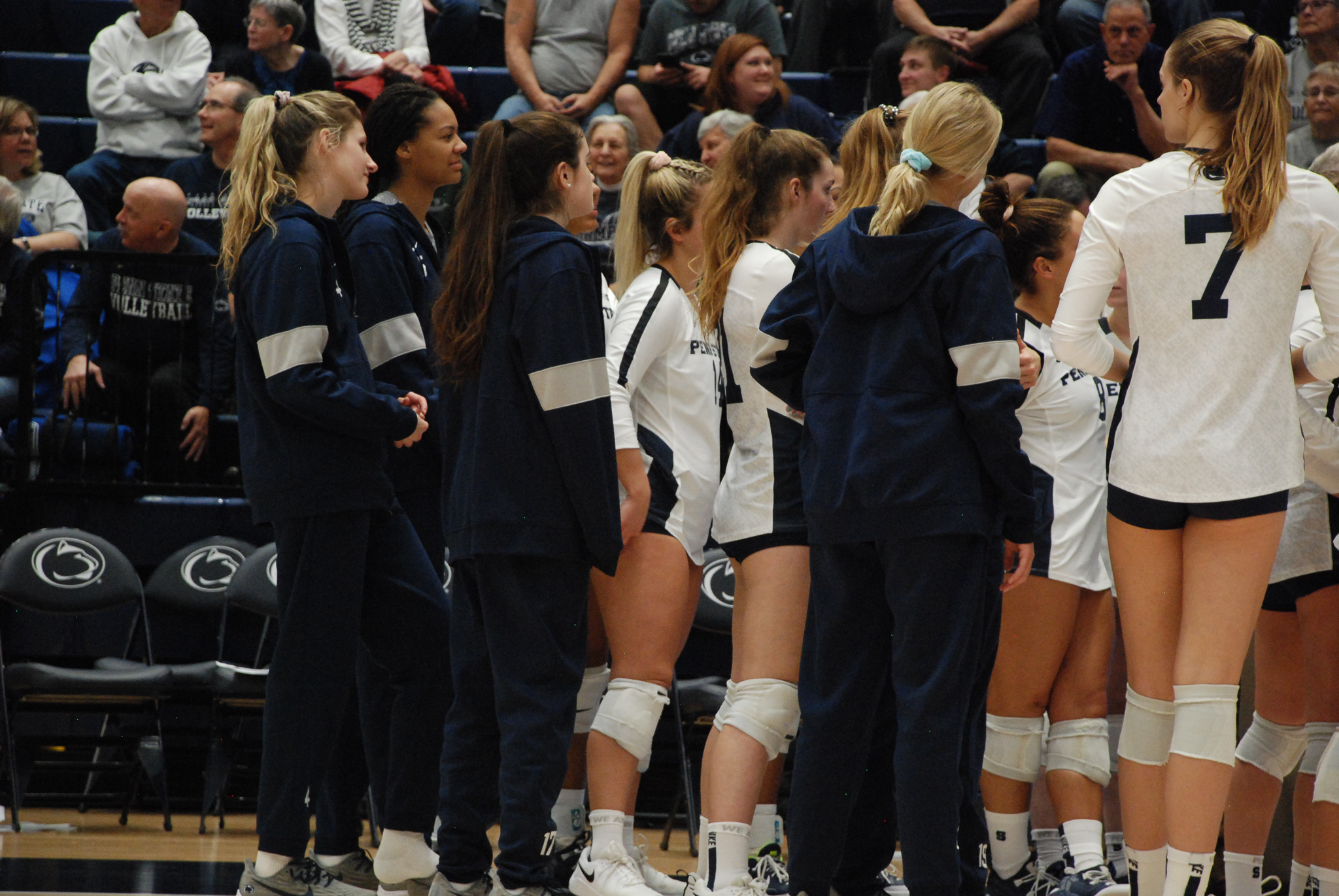 Sydney Ferguson, a 6-foot-3 outside hitter who was highly regarded coming out of North Stafford High School in Virginia, has yet to make her Penn State debut. She wasn't seen on the bench during the last weekend of the regular season when Penn State split its matches against Wisconsin and Minnesota.
Ferguson, Oerther, Russell, Bailey, and sophomore defensive specialist Sophie Walls were wearing sweatsuits last weekend at Rec Hall, as only 15 players are allowed in uniform for NCAA tournament matches.
Chances are Clark and potentially Peed will make an impact for the Nittany Lions when they face rising U.S. national team star Jordan Thompson and Cincinnati in the regional semifinals at Maples Pavilion. If Penn State beats the Bearcats and Stanford takes care of Utah, a rematch of last year's Elite Eight would be on deck.
Considering this year's roster features 75 percent underclassmen, it's thoroughly impressive that Rose, who was named Big Ten coach of the year by his peers, has been able to get the most out of his team so frequently this season.
No matter what happens next weekend, the future is certainly bright for the Nittany Lions, who might just say, 'Screw your rebuilding year!' and go out and win their eighth national championship — just like they did the last time they won it all in 2014 in Oklahoma City.