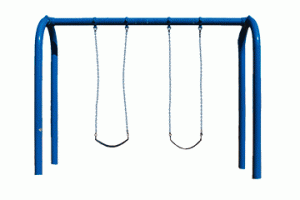 1. Whole Lot of Swingin' Goin' On
In its first three matches (all sweeps) — vs. Buffalo (76 attacks), vs. Stony Brook (83 attacks) , and vs. Villanova (121 attacks) — the 2015 PSU squad took a total of 280 swings –44 more swings than the 236 swings the 2014 squad took in their first three matches (all sweeps) — vs. TCU (91 attacks), vs. Iona (79 attacks), and vs. William & Mary (66 attacks).  One could, of course, say this is because we don't have Micha Hancock this year serving 10 aces in a row.  But that would be incorrect.  This year's squad actually has more aces (12, compared to 10 for the 2014 squad) and fewer serving errors (19, compared to 27 for the 2014 squad) — in each case, through 3 matches and 9 sets.  Observation: we are not terminating nearly as quickly , nor efficiently, which means we are going to see longer rallies and longer matches and a PSU team that is going to have to learn to win through grit.
2. Side-Out Efficiency
For the Semi Final of the NCAA last year, our 2014 squad sided out at a 69% percent efficiency rating. Through 3 game this year we were exactly at that rate. Is that good? Considering we are trying out new Liberos and Setter…….its ok.   I would say Coach would hope we move that into the mid 80's against teams of last weekends caliber.
3. New Kids on the Block
The 2015 PSU team is quietly building a brick wall.  The Nittany Lions had 34.5 blocks over the weekend (compared to 22.0 and Heidi Thelen was a big part of that. She moved very well pin to pin and although her attacking connection is a work in progress, as the M2, she is doing exactly what she is supposed to do.
4. New Rotations in the Backrow
The 2015 PSU backcourt is probably the area of the team that we know the least about.  For many years, the PSU libero's have been moved like chess pieces to play out of the 1 and 6, but in the matches this weekend, it appeared they were more frequently in the 5 spot. We saw shades of last year with a backrow sub for our opposite with Taylor Krause (13 digs/3 aces) and sometimes Kendall Pierce(8 digs/1 ace) for Ali Frantti.   Of course, it was the first weekend of the season, and there was a true freshman libero (Keeton Holcomb) on the court for most of the sets, so this is an area where the rotations may still be in a state of flux.
Backrow Rcpt/Dig Leaders: 2015 (last checked 8-30-15)