We're speaking today with Talking Head, who played D1 volleyball and has coached the sport for many years, for his thoughts following the match with Nebraska at Rec Hall on October 13th.
DigNittany: So we've had some time to process Penn State's great come-from-behind 3-2 win over Nebraska on Saturday night (25-22, 11-25, 24-26, 25-23, 15-9), which left the Penn State Women's Volleyball team (15-3, 6-2 in the B1G) in a three-way tie for second place in the Big Ten race.  The word that comes to our mind is "gritty" — an exceptionally hard-fought match (by both teams) in which Penn State didn't have its cleanest performance, but refused to lose.  Your thoughts?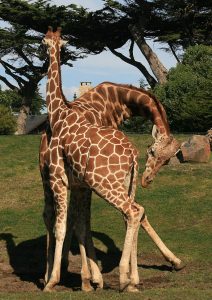 Talking Head: Game 1 — neck and neck, neither team playing particularly well, but within striking distance of one another.  In that situation, I thought that the more veteran Nebraska team would have been more comfortable with who they are (at least at this point in the season) and would have been able to pull out the win.  But with a couple of plays here and there in Penn State's favor, we take the set.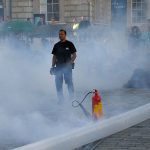 Then Game 2 comes around, and we just get smoked.  We can't do anything right — we look worse than what we saw against Stanford or against Minnesota.  But the team was able to just brush that one off — and that's a testament not only to the players, but also to  the coaching staff.  A lot of credit should be given to the coaches and how they reacted to Game 2, when the team just didn't have it.
DigNittany: It was almost the reverse of what happened in 2014, in a match against the Huskers in Lincoln on October 3rd, when #3-ranked Penn State took the first set 25-12, but lost the next three sets 25-22, 25 -20, and 25-23, to lose the match 3-1 to #8-ranked Nebraska.
Talking Head: In both matches, the visiting team beat the home team badly in one set, but lost the match.  In our match Saturday, you saw savvy coaches for Penn State react the right way to a young team.  The great thing about volleyball is that there's a reset button after every set.  So after that beat-down by Nebraska in Game 2, both teams came out in Game 3 and probably played their best of any game in the entire match.
DigNittany: But Penn State lost Game 3.
Talking Head: True, but that was still a great sign for Penn State, because what you want is for your team to understand that "hey man, we can go toe-to-toe with a team that's projected by many to be in the Final Four, and we're doing this — we're going to make a game of this."  And that's what happened.  Even though Penn State lost Game 3 26-24, they had to feel really good that with just a couple different bounces here and there, the score could have flipped.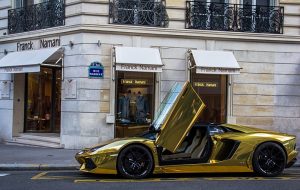 DigNittany: Your thoughts about Game 4?
Talking Head: So Game 4 was really interesting because the Huskers had the opportunity to close the door on Penn State, but they didn't.  Because they didn't, they allowed Penn State to steal that set — absolutely steal it, taking the game 25-23.
DigNittany: That left the match tied at 2 games apiece.  What about Game 5?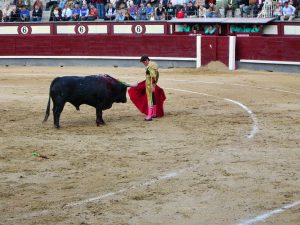 Talking Head: In Game 5, you  saw upperclassmen like Kendall White and Tori Gorrell and Nia Reed and Bryanna Weiskircher  and Emily Sciorra and Taylor Leath and Bayleigh Hoffman, and newbies like Jonni Parker and Serena Gray, Gabby Blossom and Jenna Hampton, playing with confidence on their home floor, winning 15-9.  But those upperclassmen led the way.
DigNittany: Speaking of upperclassmen, your thoughts on Nia Reed, who set a career high in kills with 20.

Talking Head: Nia Reed is a great story.  You and I have talked about her for a long time, and we've seen stretches of "Whoa, this girl is just dynamic!"  There were a couple of instances in the past two years where she was subbed into the lineup and just unleashed on the opponent.  A great example is last year's Wisconsin match at Rec Hall, when Reed entered the match in the second game with Penn State trailing 10-17.  She simply took over, with eight kills on nine attempts, and scored Penn State's final six points in that game with five kills and a block.  Penn State went on to win 3-1, and without question, Reed changed the whole dynamic of that match.  And what's cool is that this season you're seeing Nia Reed change the whole dynamic of the team.  When you think about that, it's amazing.  She had to overcome a serious injury in her true freshman year.  For the next three years, she battled for a regular spot in the lineup but wasn't able to win one.  I imagine there were a lot of fans who gave up on Nia Reed, but judging from her demeanor, and how she is performing this season, I don't think Nia Reed ever gave up on herself.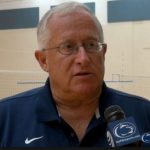 DigNittany: Your thoughts about these quotes from Coach Rose in his post-match comments:
I thought it was a great team victory even though the stats weren't great. I thought Kendall dug a lot of balls. I thought Taylor held up really well considering she had to pass as many balls as she did. Nia's a terrific attacker. Nebraska's a great opponent. They've got three All-Americans on the floor and we knew it was going to be a tough match. It was as billed.

We won a match against a good opponent tonight. We're glad that we had such great support from the fans. I thought the kids played really hard. It wasn't a perfect match, but we dug a lot of balls and we got great contributions from a lot of people that hadn't played a lot. We'll get back to work on Monday.
Talking Head: Two things.  Penn State made some pretty incredible digs and were able to keep those digs in play.  That's body control and fortitude.  Coach Rose has always stressed that — the practices are really hard.  So to have everyone on the team buy into that and play that way is pretty cool.
DigNittany: Here's another post-match quote from Russ Rose that I thought was interesting:
My message is the same all the time — that they need to battle. They need to be more cognizant of their body language. People pay money to come watch them play. They deserve to see people playing with passion and they should have some emotion and energy in their effort. I never know what they're thinking. I can only say what I see, and I don't hesitate to point that out.
Talking Head: Body language is really important.  When Mike Krzyzewski was working with the United States men's Olympic team, he was faced with the question of what he could tell these professional basketball players, who had been playing in by far the best professional league in the world, that they hadn't already heard?  How could he fine-tune them for when they went to play in the Olympics?  What Krzyzewski did was he got video crews to follow each player (I think he does this with his Duke players now too) at practices, during games, and after games.  He would put together segments when they were playing their best, when they were playing their worst, and when they were playing somewhere in between.  The cameras would follow these guys in time-outs, in plays that didn't involve them, in practices preparing for a game, and after a game.  He could then show them how they prepared for a game when they played their best, how they prepared when they played an average game, and how they prepared when they played poorly.  Using those videos, he could show them how they were engaged during a time-out, how they were engaged in a play that maybe went wrong, and how they were engaged after games — good, middle-of the-road, and bad.  And it was fascinating.  I think that in a way, that's what Coach Rose is alluding to with that quote — how you approach things and how you behave during matches will be reflected in how you play.
DigNittany: Thanks for your time — we appreciate it.
Credits
Two male giraffes, by Brocken Inaglory.   This file is licensed under the Creative Commons Attribution-Share Alike 3.0 Unported license.
Smoke machine engineer, by  Andrew Dunn, 19 September 2004.  This file is licensed under the Creative Commons Attribution-Share Alike 2.0 Generic license.
Open door, by Ben.  This file is licensed under the Creative Commons Attribution-Share Alike 2.0 Generic license.
Confidence, by Andrea.  CC BY 2.0, https://commons.wikimedia.org/w/index.php?curid=39720864. This file is licensed under the Creative Commons Attribution 2.0 Generic license.