Emily Sciorra may not garner copious headlines like some of her Penn State women's volleyball teammates, but the senior defensive specialist is nonetheless having an excellent season for the Nittany Lions.
After tallying 25 digs during her first three years on campus, Sciorra has blown that figure out of the water with 31 so far this season. Her six service aces in 2019 are also the most she's ever had in a season.
The Chantilly, Virginia, native often rotates into the match after fellow defensive specialists Jenna Hampton and Keeton Holcomb, providing her signature energy and enthusiasm off the bench, occasionally in critical moments this season.
Sciorra came up clutch with a career-high eight digs in Penn State's 3-2 win over Pitt on September 22 in Oakland and delivered seven more in a thrilling reverse sweep of Wisconsin in the penultimate match of the regular season at Rec Hall. The Nittany Lions wouldn't have been able to pull off those wins without her.
"Emily has always been a really positive team player with a great energy and spirit," head coach Russ Rose said. "I thought Emily came in and did a nice job [against Pitt]. Those are skills that she's good at. All of the back-row players have to be good at three things: They have to be able to serve, pass, and play defense."
Sciorra, who was recently named Penn State's Big Ten sportsmanship award winner, discussed what it meant to her to make that significant of an impact against the Panthers in front of a Pitt program-record crowd at Petersen Events Center.
"It was really cool," Sciorra said. "I definitely got a more involved role than I usually have. I definitely put some work in at practice to be prepared for that and made sure to focus on my job and do what I can to help the team."
As the shortest player on the roster at 5-foot-4, Sciorra has also inherited the coveted role of being lifted high above the net by her teammates during warmups — something the program has been doing for years before every match.
There are countless Penn State volleyball traditions that have been passed down throughout the years, including the team's pregame lap around the bowels of Rec Hall and its high-energy, three-on-three matches that see defensive specialists like Sciorra and Kendall White taking swings like outside hitters.
"I think they're just hilarious, because they're going all out like this is the game of their lives when they're playing three-on-three," redshirt senior Tori Gorrell said. "I think it just brings a really positive energy to our team before we start the game to see them go all out in a nonchalant game."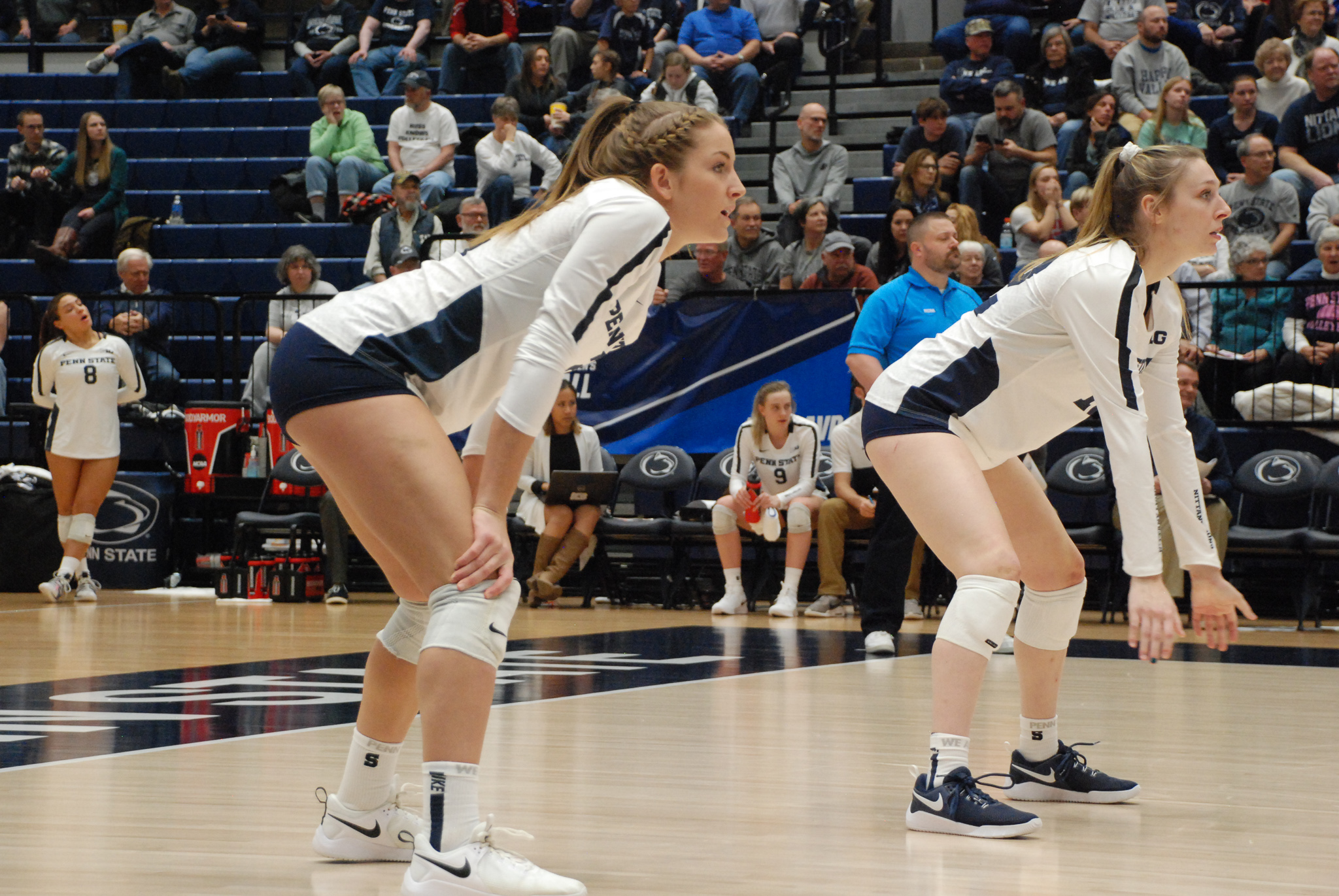 When Sciorra makes a rare error, she has a short recall for it and immediately moves on to the next point. She noted that as one of her biggest strengths as a player during a media session last season.
"I can bounce back from making errors," Sciorra said. "I like to make up for an error with a better play. I think my mindset is pretty good."
Sciorra, who will soon receive her kinesiology degree, said the best piece of advice she's gleaned from Rose during her time at Penn State has helped prepare her for what's next after graduation.
"He says, 'Everything matters' all the time. That relates to volleyball and the working world. Just make sure we take care of everything," Sciorra said.
After participating in the always exciting THON pep rally with her teammates the last few years, Sciorra plans to dance the whole 46 hours in THON 2020 as a representative of Penn State's Student Athlete Advisory Board (SAAB).
If there's one thing fans should know about Rose's stance on role players and their importance to the overall success of the team, it's that he thinks just as highly of them as he does his All-Americans.
"Not everybody gets to be a star, but everybody should have an opportunity to contribute and do what they can do best," Rose said. "For some people, that means you're a starter and you're a player who everybody talks about.
"For others, maybe nobody knows who you are, but you made great contributions and you cared a lot and you did a lot to make others better. From my standpoint as a coach, that's as big a contribution as the person who everybody talks about."
Sciorra's development into a steady contributor who Rose can rely on in big moments hasn't gone unnoticed by those who follow the program closely.
"I know, for me, I need to come off the bench and have energy, keep my serve in, make some plays. That's always our role coming off the bench," Sciorra said.