Penn State women's volleyball held its 14th weekly media availability of the season prior to practice Tuesday afternoon at Rec Hall.
Head coach Russ Rose and a trio of sophomores in Jonni Parker, Gabby Blossom, and Kaitlyn Hord fielded questions ahead of the Nittany Lions' NCAA tournament opener against Princeton Friday at 7:30 p.m. at Rec Hall.
Parker surpassed 700 career kills during Penn State's 3-1 loss to Minnesota to close out the regular season last Saturday, while Blossom has proven herself as one of the Big Ten's best setters. Hord has already exceeded her offensive output from last season by more than 50 kills and again leads the team in blocks.
Coach Rose on how the bracket shook out:
"I just think the tournament always has the same level of excitement no matter how you look at it. It's always an opportunity to play new teams. There's always going to be people who are excited about where they're going and who you're playing and there's always going to be some people who have some sort of complaints about certain things. I've always looked at it as, even when I was on the committee for the first five or six years that the NCAA had the championships, that a lot of work goes into it and teams have a responsibility to get ready to play, so that's what I look forward to is trying to get the team ready to play."
Coach Rose on how playing in the Big Ten benefits his team come postseason:
"The Big Ten is certainly a real challenging schedule. There's no question about that. It's 10 weeks of good matches twice a week, but every match that you play now in the NCAA tournament is a whole different level of stress for individuals, because it's now a one-and-done format that you don't really have during the regular season. During the regular season, if you need to rest somebody, if you need to do something else, you have other factors that you take into consideration. When you get into the NCAA tournament, it's how you're playing that day, and that's why it's such an exciting event. When you look at the various sports that have championships, you talk about the various upsets that occur over the course of time, and it's because those things happen on those evenings."
Coach Rose on having the chance to catch up with former player and now Towson assistant coach Megan Shifflett Bachmann:
"I'm friends with people on most of the staffs in the country. Megan's mother played for me as well. It's not just seeing Megan. That would be a person who I enjoy seeing. That's nice. I'm not nostalgic that way that I'm looking forward to seeing people. I look at it as you need to get the team ready to play."
Coach Rose on the three teams coming to Rec Hall this weekend:
"We play Princeton and I'm looking at things we need to do to ready ourselves to play Princeton. If we're fortunate enough to get by Princeton, then we have to look at things that we have to do to play the winner of the American-Towson match. We played American last year, so I'm familiar with Barry [Goldberg] and his team. Towson's one of the teams that has only lost two matches during the year. There's a lot to be said for teams that come from different conferences that have only lost one match or a couple of matches, because winning is a great habit to have ingrained in your players in a sport, especially one that deals with rally scoring."
Coach Rose on taking things one match at a time no matter the circumstances:
"To be honest, I'm only looking at one match at a time, and that's always been the way I do things. The second day's opponents are totally different — the same as during the year with Big Ten opponents. I only prepare for one match at a time. We look at Friday's match, and if we have an opportunity, we'll then start talking about Saturday's opponent on Saturday morning."
Coach Rose on his main takeaways from last weekend's matches against Wisconsin and Minnesota:
"I thought Tori [Gorrell] played really well last weekend. I thought that was probably the greatest takeaway was how well she played last weekend in two big matches against two top 10 opponents, so I felt really good about her effort last weekend. I thought our middles played well. It's always good to play at home, so I'm appreciative that the university continues to support the program the way it does. We had great fan support. We always have good fan support, but you never really know what you're going to get on a weekend when the students aren't here. We were really excited about the fact that on the first night we had close to 6,000 fans, so it was really a great night."
Coach Rose on whether there's a common characteristic among his championship-winning teams:
"That's a great question. I think some of the championship teams that we've had were very competitive and were self-starters and were able to monitor each other's behavior. They were able to keep themselves on task and were very rarely distracted even when other teams made runs. I wouldn't say this team has demonstrated all of those things up to this point in time, nor should they. This team is different than those teams. Every team is different, as I think most players are different from some of the players in the past."
Coach Rose on Gabby Blossom's first regular season as the starting setter:
"I've had a lot of conversations with Gabby and I think she's made great progress in a lot of areas. I think she has to continue to set the ball high enough for the middles to be able to do what they do well. That's one of our strengths. She needs to distribute the ball well. She competes hard. That's really one of her main characteristics. I thought that was one of the things that Micha [Hancock] did really well as well when she was here. I thought she was a great competitor. Gabby came in with much more setting experience than Micha. Micha came in with an incredible serve and a great competitive spirit. Gabby is an experienced setter but doesn't have the serve, for sure. I've been pleased with Gabby. There are a lot of moving parts to be really good in our conference. There are a lot of ups and downs in a long season like this. We'll see what lessons she learns. I can't really predict how it's going to be. We'll be able to assess it when it's over and be able to say, 'How did she do in the preseason? How did she do in the Big Ten season? How did she do in the postseason?'"
Coach Rose on the evolution of Tori Gorrell's game after switching from middle blocker to outside hitter: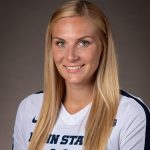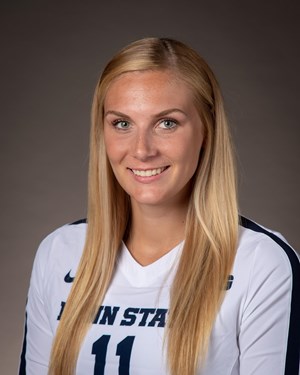 "I just think she's really continued to expand certain parts of her game. I think she's just really working hard and hitting the ball hard and high. She's doing as much as she can to help the team. I think that's what you would want from a fifth-year senior and somebody who's played as much as she's played previously. Like I said, I'm real pleased with where Tori is right now. She'll have a real big impact on how we do heading forward into the tournament."
Coach Rose on having Serena Gray available for this year's tournament after she largely missed last postseason: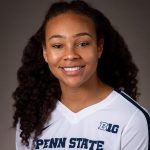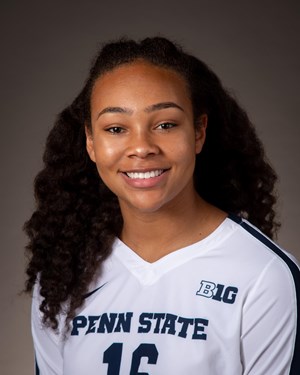 "We really missed her last year, so it helps a lot. Last year we also had Nia [Reed] and Taylor [Leath], so that's part of college sports. As some move on, someone else comes into play. That was one of the disappointments last year not having Serena. It really kind of limited a lot of what our offense was doing heading into the tournament, but that's part of sports. You can't worry about the things you can't control. I thought we competed pretty hard and Tori played very well. We lost at Stanford [in the Elite Eight], but that was last year and this is this year."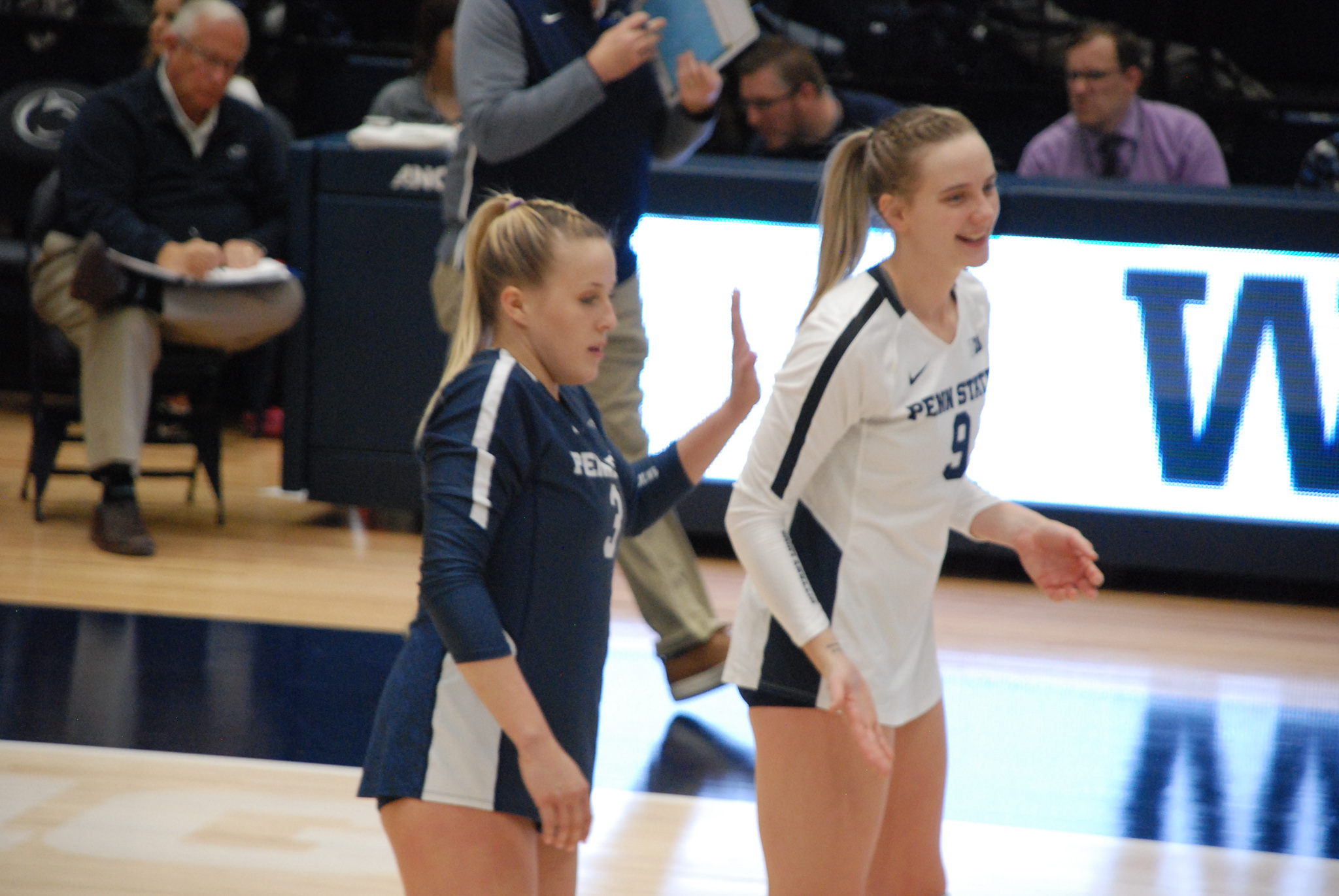 Jonni Parker on what she learned during last year's NCAA tournament run: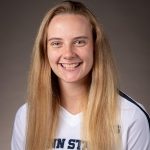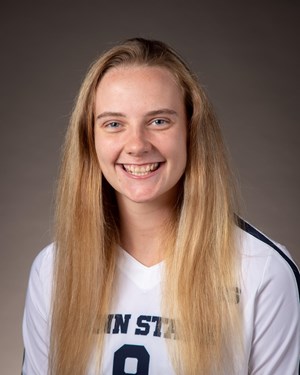 "I think last year really helped this year's team a lot, especially being as young as we are. We've had a lot of experience this season and last season and I think it's prepared us from that standpoint, but also I think this team has grown a lot this year. We've overcome a lot of things. I think over the past couple weeks we've gotten better at coming together as a team, making sure we don't let one [loss] become two, and overcoming different obstacles. If one person's off, another person steps up. We're all playing really well as a team right now and communicating really well."
Jonni Parker on a few of the team's main strengths this season:
"Our back-row players are killing it right now. Kendall [White], Keeton [Holcomb], and Jenna [Hampton] are all amazing defensive players. Our front row, being behind Kaitlyn and Serena on the block, is a lot of help, too. I think our middles are doing really well and their hitting percentages are up there among the top in the country. I think that gives the team a lot of confidence in our play."
Jonni Parker on having Serena Gray available for this year's tournament:
"Having Serena available for this year's tournament is really crucial, because she's a big part of our lineup. She [generates] a lot of our points in the game, whether from defense or from getting kills on our side of the net."
Jonni Parker on her favorite part about the postseason:
"It's all or nothing. You've got to go hard all the time. You can't let one thing stick in your head for too long. You've got to overcome it and keep fighting. Like I said, all-in or nothing. Go big or go home."
Jonni Parker on the expectations that come with playing for a program like Penn State:
"Definitely knowing the expectations is helpful. Like I said, the experience does help, but I think also being a part of a program like this, you have to come in with that realization knowing what's expected of you. It's like coach says, 'Take it one day at a time.' You can't get too caught up in what's after that. You've got to focus on what's first and then after that we'll take care of what's after that and so forth."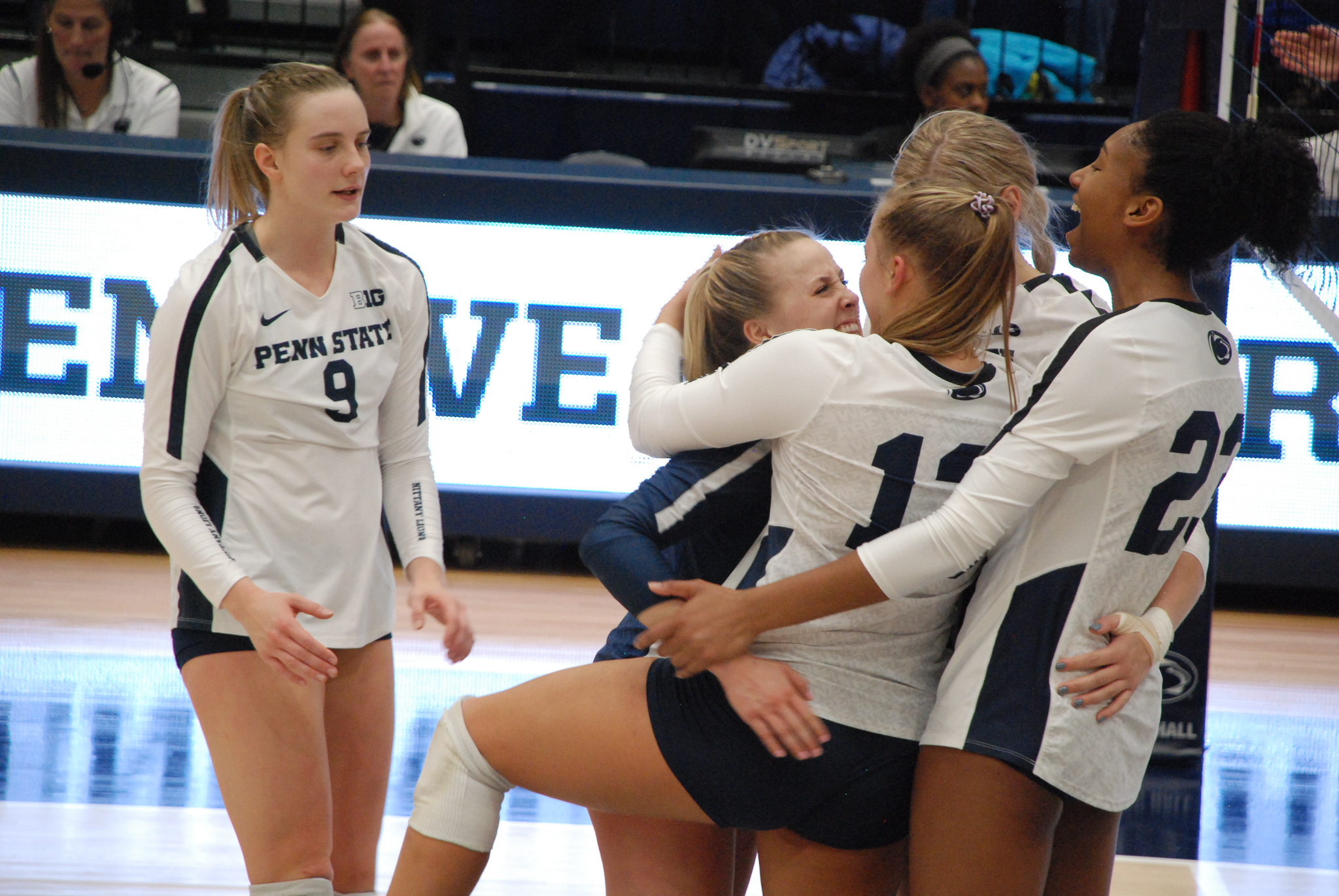 Gabby Blossom on the benefits of playing in the Big Ten: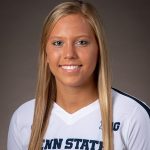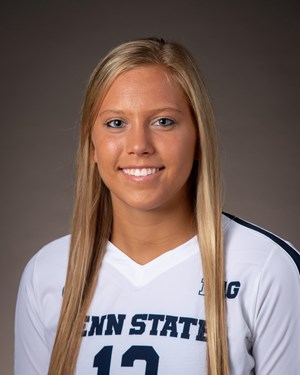 "Growing up as a little kid, you want to play in the Big Ten because of how hard every single game is. You respect every opponent. Like coach says and how Jonni said earlier, every single game is a grind, so that's something when you go into the tournament, you have that sense that you can grind back-to-back nights every single weekend. Last weekend, for example, we played two top 10 games back to back, so it's something that definitely gives you confidence heading into the tournament. The Big Ten, for me, I haven't played in another conference, but it's a dream to play in the conference. The Big Ten definitely helps prepare us, because we're used to playing two really good teams back to back, which is something special about the Big Ten. Going into the tournament, you have that sense that you can play really hard games back to back and you know your body can physically take [it]. You know how to recover a little bit better just since we're used to it. The Big Ten does an incredible job of preparing us for the tournament and what to expect."
Gabby Blossom on what motivates her to succeed when times get tough:
"We have so many goals as a team. Playing for this program, you grew up watching them win Big Ten championships and national championships. That's why me and I know all my teammates come here is for those moments. You know it's going to be hard at some points, but you have those dreams in the back of your mind and you have teammates who you want to push through for, because I know I have teammates who go hard every single day. If they're going hard for me, I want to go hard for them."
Gabby Blossom on the importance of keeping loose heading into the tournament:
"It's definitely an interesting time because you can definitely lose track of the fun, but the tournament is the most fun time of the year. This is why you play college volleyball. This is what you dream of as a little kid. Our team, we have very good team chemistry, so it's easier for us because we're such good friends. In the locker room, we're dancing and singing and having a good time before games. Then you definitely get focused and ready before the game. I think the program and our culture keeps it, 'This is what we're here for. This is why we compete every day.' It's definitely a fun time."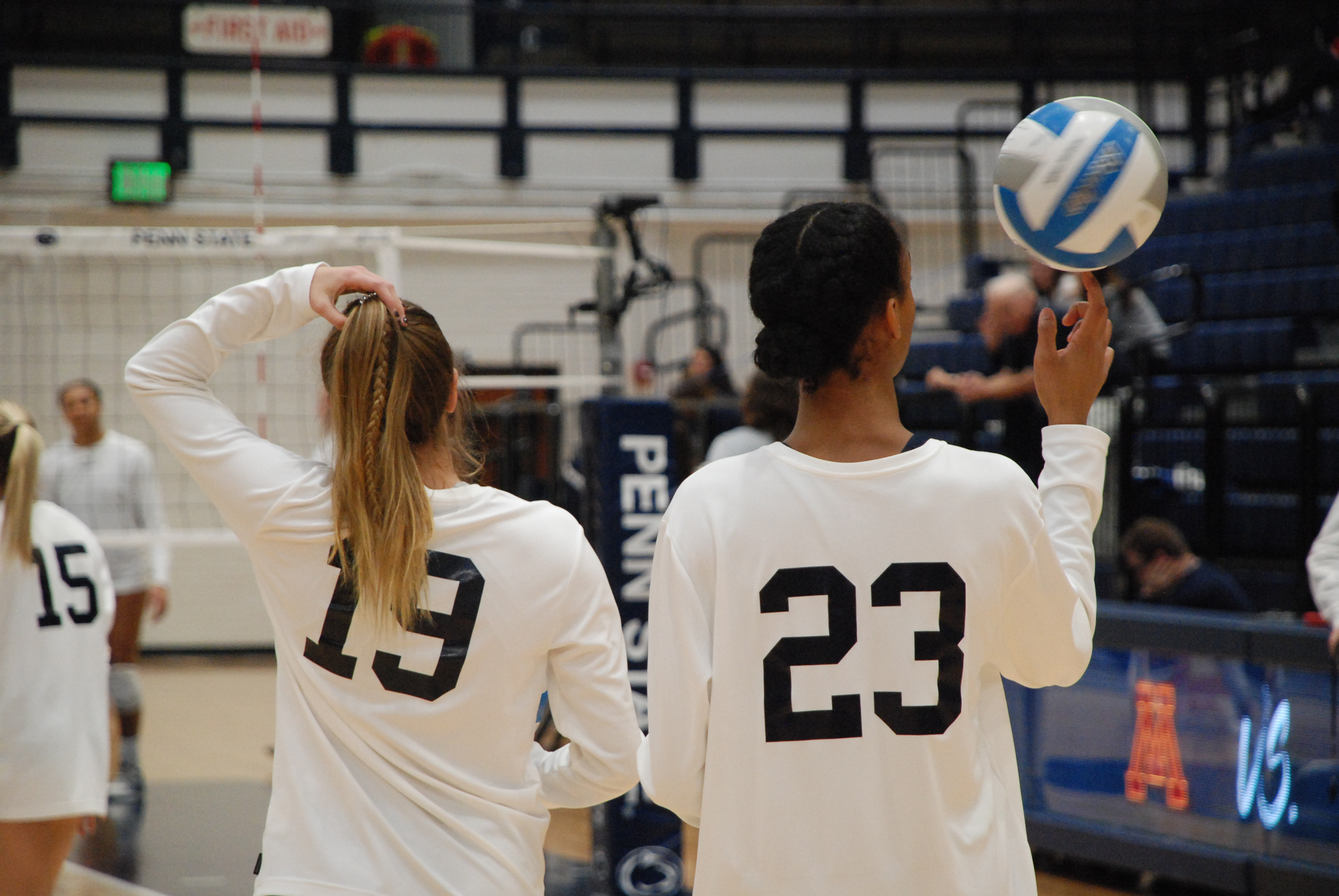 Kaitlyn Hord on Kendall White's message to the team after the Minnesota loss: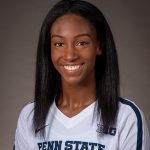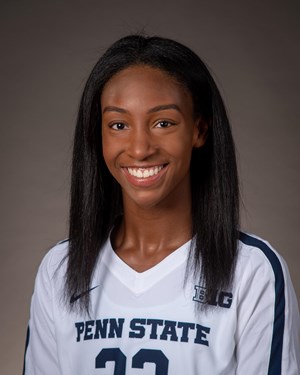 "Her main message was just to stay focused on our goal of the big picture, which is winning a national championship, and we can't let this loss get in our way. We played so well against Wisconsin the night before, so we just have to focus on that energy we had the night before and bring it like that every time we play."
Kaitlyn Hord on what she's most looking forward to about the tournament:
"Playing a different variety of teams, because I think in the Big Ten there's a certain style. I want to branch out and see what other teams are about. We haven't watched film [of Princeton] yet, but I know they have a really good middle, [Clare Lenihan]. That'll be interesting to go up against."
Kaitlyn Hord on whether anything has surprised her about this year's team:
"I wouldn't really say there's any surprises. I think that we've kind of fallen into our own. We've done a good job of meshing well as a team, because most of us played together last year. And yeah, we're young, but we've done a good job of keeping our heads and growing through the season with each other."
Kaitlyn Hord on her favorite thing about playing in the Big Ten:
'My favorite moment would probably be playing in front of crowds that just love volleyball, because in the Big Ten, whether or not you're at home, the crowds are going to cheer for great volleyball no matter what. That's always fun playing in that environment."