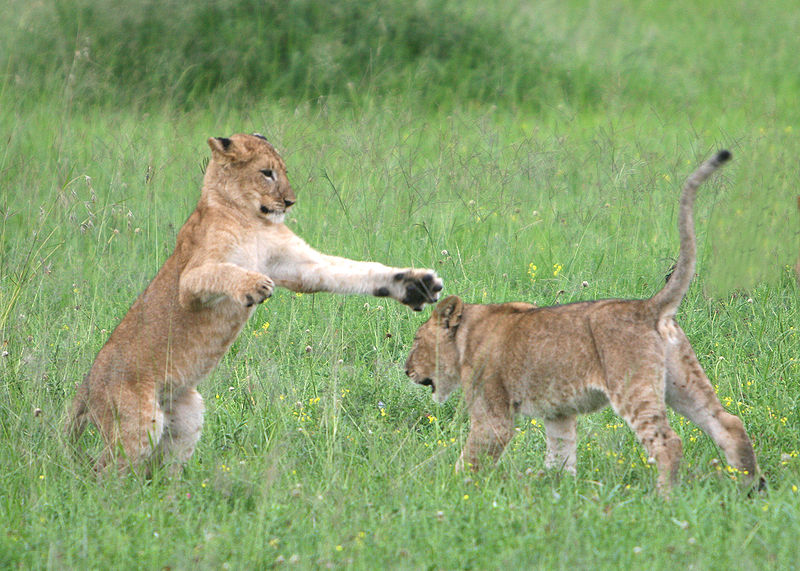 Is this young Nittany Lion team starting to get into the swing of things?
The State of State: A Mid-Point Perspective on the 2011 Nittany Lions
DigNittany: We're here with RaymondLuxuryYacht, not quite half-way through the 2011 Big Ten season,  for his thoughts on the "State of Penn State."  
The Slump
Let's start with your thoughts on individual players. First, 6-1 So. OH Deja McClendon. After the Indiana match, which was Deja's second solid offensive performance in a row, Penn State head coach Russ Rose said two good matches didn't necessarily mean a slump was over. Wednesday night against Ohio State, Deja put together a third-consecutive impressive match, totaling 7 kills with a .385 attack %. Do you think Deja is "back"? Was she ever "missing"?
RLY: I have to admit that I was starting to think that Deja was MIA. I think there were (optimistically using the past tense) several factors at play:
1) At the beginning of the season, teams targeted Deja as PSU's "go to" hitter, so she's been getting heightened blocking attention from the start.
2) It has taken this long for PSU's middles to generate any type of respect. Thus, the opposing MB's could vacate the middle early, and focus on the OH's.
3) PSU's passing continues to develop, and Penn State was running out-of-system on serve receive quite a bit, again placing pressure on the OH's.
4) It took a while for 5-11 Fr. S Micha Hancock to develop a connection with 6-4 So. RS/Opp A. Scott. Without the middles and the RS as options, the opposing blocking scheme was greatly simplified.
5) Deja and Micha finally seem to be working things out – timing is everything.
6) Deja probably hit a mental slump. With all of the above ingredients in the mix, and the fact that she's still a sophomore, it was bound to happen.
I do have to say that Deja's performance in games 3 and 4 against Purdue gave me a true feeling of deja vu (all over again) from her performance last year in the final four. She had regained that fast, energetic approach, her leap, timing, and was crushing the ball at all angles. It was encouraging to see.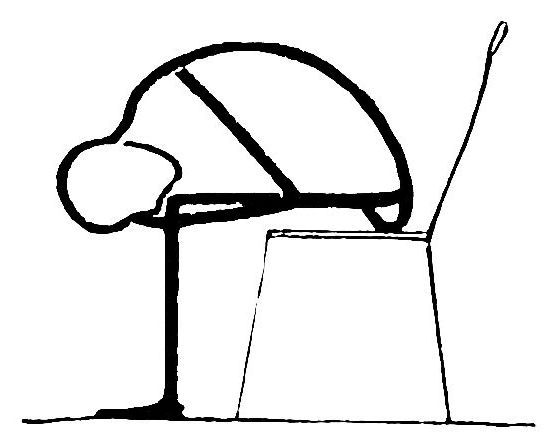 This guy is definitely in a slump.  Was Deja?
Middle Support
DigNittany: Middle hitters 6-6 So. Katie Slay and 6-2 Nia Grant both had outstanding performances against Ohio State (Slay with 9 kills, a .438 attack % and 8 blocks and Grant with 9 kills and (not a typo) an .818 attack %).  It's starting to look like their "connection" with Micha Hancock may be approaching "4-bars" signal strength.  Slay is now hitting .388 for the season and Grant is at .341. Talk about some of the factors that have contributed to their improvement (and whether you think there's room for more).
RLY: I'm not yet psyched about the middle hitting, although I can say that I saw much in the Purdue match (excluding the 2nd game) that was encouraging.  Nia especially is starting to bring some athleticism to the position – a couple of outside slides, some nice cut back 1's, and some heat.
Katie Slay has obviously improved tremendously on offense, but she still doesn't look to me like she truly knows how to make herself available to Micha.  Simply moving away from Micha early, and opening up her angle of approach on passes off the net would go a long way.  She still tends to jamb herself on 1-balls.
Overall, Micha tends to set middle only on good passes – and that is an easy tendency to pick up.  On the other hand, I finally saw PSU run a couple of combination plays against Purdue, and that has been sorely lacking in their offensive scheme. But, with inconsistent passing, a freshman setter who's learning on the job, and two young middle hitters, that was to be expected.

                                              For a balanced attack, Penn State needs support from the middles. Will it get it?
About Maddie Martin
DigNittany: 6-2 So. OH Maddie Martin's offense has been very up-and-down this season.  Against Ohio State, it was "up," as she registered 7 kills with a .400 attack %, including that very weird two-handed backwards hit that somehow knew where to drop where the Buckeyes weren't.  For the season, however, she's hitting only .174. But we think her all-around contribution is too-easily overlooked. She's 5th on the team with 1.36 digs/set, 6th on the team with .37 blocks/set, and 6th on the team with 1.45 points/set. What are your thoughts on Maddie Martin and what she brings to the team.
RLY: Maddie came in as a highly rated OH last year, but she fell behind Deja and A. Scott. With 6-2 RS So. OH Darcy Dorton struggling to get off the bench, and Maddie having picked up some playing time in the back row, she's starting to show confidence on the court, and she's now getting the chance to display some offense.  I have to say that she ripped some balls against Purdue — I had to rewind the DVR to check again to see who was lining up in that spot.  Hopefully, she continues to develop that confidence, because PSU could certainly use the depth at OH.
About Micha Hancock
DigNittany: Against Ohio State, Micha Hancock was very impressive — at least statistically. She directed the team to a .389 attack % and only 10 attack errors. That's a big improvement in the "errors" department. When it comes to Hancock's season so far, we're probably in the "steady improvement so far, looking for more in coming matches" crowd. What's your take? 
RLY: It seems to me that Micha probably brought too much to the court for Russ to keep her off of it early in the season – notably her serve, her 2-count attack, and her "fearlessness."  She was certainly NOT the best setter on the team at the beginning of the season – and she might not yet have exceeded Carp in the setting department.
But she continues to show signs of improvement — in set selection, set placement, reading of defenses, hitter tendencies, etc.  All of that takes time.  Even Carp had a year of setting for the practice squad before she started last year.  Micha stepped in cold. She does now seem to be on the steep part of the learning curve, where the improvement comes along more rapidly.
The State of State
DigNittany: Now to the team. Stephen Pianovich of the Daily Collegian noted prior to the Ohio State match that Penn State averaged 5.88 hitting errors per set in its 5 losses, and only 4.35 hitting errors per set in its 13 wins. Against Ohio State, the Nittany Lions averaged only 3.33 hitting errors per set. That's a big improvement. We've heard Russ Rose preaching the importance of communication all season. Is that something that light bulbs suddenly go on, and errors disappear, or is it more complicated than that (we're guessing "more complicated").
RLY: Well, I'd like to think the communication is improving, and it certainly seems that way.  But, we only have to go back to the 2nd game against Purdue to witness what was arguably PSU's worst game this season. There were 4-5 balls that almost fell in the middle of the court on 3rd contact because 5 people couldn't figure out who was going to play the ball. Then again, the 3rd and 4th games were pretty good from a defensive coverage point.  If that light bulb can go on suddenly, it can also go off suddenly, too…
DigNittany: There's a joke in there somewhere, but we're on to Michigan.  The Wolverines lost Wednesday night to Michigan State in East Lansing 3-1 (25-16, 23-25, 25-21, 25-23), in front of a "vivacious crowd" according to the Michigan State sports information department. That loss drops the Wolverines, who visit Rec Hall on Saturday night, to 15-6 (3-6 in the Big Ten).  Any thoughts on Michigan and what to look for from them against the Nittany Lions.
RLY: I watched Illinois take apart Michigan on October 12th (25-14, 25-19, 21-25, 25-20), simply by stopping their outside hitters. In fact, by watching that match, I realized why Deja had so much trouble terminating against Illinois – 6-6 Fr. Liz McMahon and 6-3 RS Fr. MB Anna Dorn.  At least Deja was hitting high enough to keep from getting completely stuffed every swing. On the other hand, Michigan's setter (5-11 Fr. Lexi Dannemiller — three-time Big Ten Freshman of the week) was throwing up trap sets, and McMahon and Dorn were repeatedly stuffing them back down Michigan's throat.  Michigan runs a fairly unimaginative offense, and if PSU can pressure Michigan's passing (I think they can), then Michigan will be stuck hitting outside, and PSU's blockers should have a good time – Slay especially.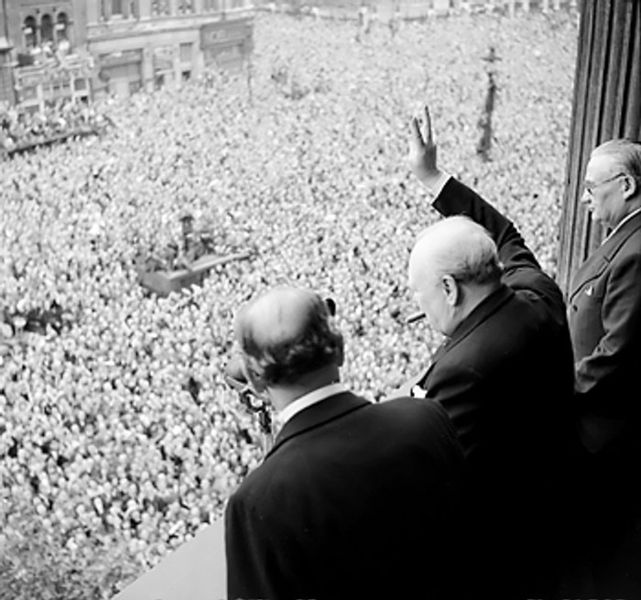 Winston Churchill waving to a "vivacious" crowd, with his signature "V" for vivacious
Crystal Ball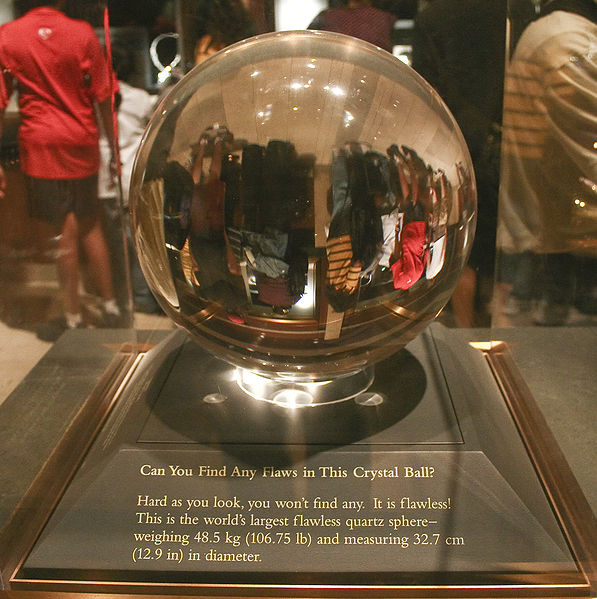 DigNittany: So, what's your prediction for the Michigan match? 
RLY: I think that Penn State has started to hit its stride over the past 2.5 matches. There were so many variables for this team at the beginning of the season, it must have looked like a 3-D Tetris game to Russ, especially with the trial-by-fire in the first month of the schedule.
The pieces are falling into place. Micha is developing as a setter, learning her hitters, and how to use them effectively.  The passing and defense are on the rise and the errors may be dropping off.  The middles are coming around.  Micha has figured out how to get the ball to A. Scott, and all 5 hitting positions have shown signs of potency over portions of the last few matches.  That spells trouble for the Wolverines. 
But, one only needs to look back to the 2nd game at Purdue to know that with a team of freshmen and sophomores on the court, Penn State is still capable of truly stinking up the joint. 
Still, I'll go with this: if Michigan tries to live on a diet of rainbow sets to the outside, then I expect the Wolverines will be in for a long night, heading south.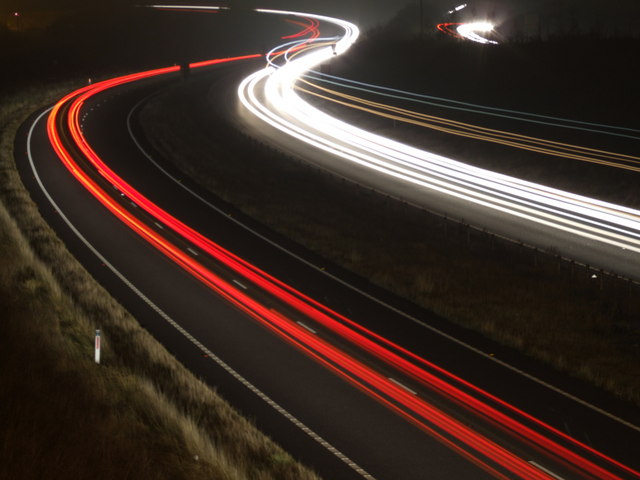 Are the Wolverines in for a long night heading south?
DigNittany: We'd take a short night, 3-0 Penn State, but any "W" will do!  Thanks again for your time. As always, we appreciate it. Go Lions!