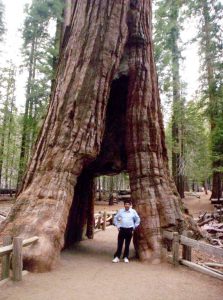 As we've noted before (and will again), #9 Stanford's team this year definitely lives up to their mascot — the Stanford Tree.  They've got 6-8 RS Jr. MB Merete Lutz, 6-6 Fr. MB Audriana Fitzmorris, 6-6 Fr. Opp/Setter Kathryn Plummer, 6-3 RS Sr. MB Inky Ajanaku, and 6-3 So. OH Hayley Hodson (plus two other 6-4 players).  That's seven players who are as tall, or taller, than Penn State's tallest player — 6-3  Haleigh Washington.
But Stanford's height advantage wasn't the reason they took down Penn State in straight sets on Sunday (24-26, 18-25-22-25).  In fact, then-#13 Penn State (2-3) out blocked Stanford 10-8 in the match.
What sealed the loss for the Nittany Lions was the serve-receive game: 9 service errors for Penn State to only 2 for Stanford, and zero aces for the Nittany Lions to 8 aces for the Cardinal.  In a match in which the first set was decided by two points, and the third set was decided by three points, those statistics were killer.
6-1 Jr. OH Simone Lee again led Penn State in kills (with 12).  6-3 Jr. MH Haleigh Washington chipped in with nine kills. 5-5 Fr. libero Kendall White (whom the announcers were praising all weekend) turned in another solid performance, recording her the first 20 dig performance of her still-young Penn State career (she had a team-high 22 digs). 6-2 RS Fr. Tori Gorrell also excelled, with 6 kills and a team-high 8 blocks. 6-0 Jr. setter Abby Detering set career-highs with 35 assists and four kills, and recorded 9 digs.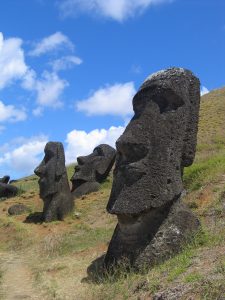 Weekend Recap by Talking Head
Light at the End of the Tunnel (Part II)
I think the girls are starting to deal better with adversity at certain key points in matches.  But the problem they still have is that elephant in the room at the end of the match, where they still aren't consistently embracing and surmounting the challenges.  By that I mean, players need to be able to stick their necks out and say "They're going to be coming at me, things are going to get really dicey now" and be able to handle that.   They're getting there, but they're not there yet.
Howdy Neighbor, Glad to Meet You
One example of a challenge the team needs to face, but hasn't fully yet, is the way substitutions have worked out in these early matches.  (And this is not a knock on the substitution patterns — Coach Rose is the ultimate team chemist).  Looking at Keeton Holcomb and Kendall White, they often haven't been passing in the same position (with the same players next to them) from game-to-game.  So, you might have Keeton Holcomb and Kendall White together, but one game Holcomb is subbing for the Opposite, another game for the OH2 and another game for the OH1.  So what happens is that where Holcomb was on White's left one game, the next game she's on her right.  Or she was right next to White one game, and the next game she's two players away from her.  That's not a mistake by the coaching staff — they're exploring lots of permutations, by design — but it poses another challenge for the players.  They need to meet that challenge, and I think they will, but it's an issue for team identity and team cohesion.
How Close Were We?  This Close.
The positive is, that even with all these little changes, Penn State still was in both the Colorado and the Stanford matches.  They just weren't able to close them out.  We hit .227, they hit .232.  We had 42 assists, they had 37 assists.  We had 50 digs, they had 49 digs.  We had 10 team blocks, they had 8 team blocks.  However, the Sideout Percentages are significant: In the first game, we sided-out at 60%, they sided out at 63%, and we lost a deuce game.  In the second game, we sided out at 42% and they were at 61%  (and we lost by 7 points).  In the third game, we were at 58% and they were at 65% (though we only lost by 3 points.)  Stanford was very consistent throughout the match.  When you throw in the reception errors, the result is understandable.
Both Teams Have Room to Improve
I don't want to give the impression that Penn State has all these problems, and Stanford is a well-oiled machine.  Their offense isn't a beautiful thing yet — and I say that with due respect to the great talent they have on the floor.  It's a little messy too.  It's not smooth.  It's a big (and very young) team, that's figuring out how to maneuver the people with a very, very good player at OH in 6-3 So. OH Hayley Hodson.  Hodson had a very good match (similar to Gabby Simpson for Colorado.)  Most teams have challenges at this stage of the season.  The key is whether they are able to resolve them throughout the season.

Thoughts on Kendall White
The thing about Kendall White is she's being asked to do things that in my memory very few, if any, Penn State liberos have been asked to do.  Obviously, Penn State's block has been better in previous years, but she is going sideline-to-sideline, and forward, and picking up a ton of balls.  For a kid who's a freshman, her range is phenomenal.  I do think she got a little safe with her passing against Stanford — passing the ball kind of high, in the middle of the court, rather than being on-target.  But that's really nit-picking.  All in all, as I said before, she's being asked to do things that very few liberos at Penn State have been asked to do (and probably no freshman liberos), and she's handling it quite well.  I don't want to jinx her, and granted, it's a small sample size, but I think Kendall White has the potential to be among the very best liberos, if not the best libero, Penn State has ever had.
Match Stats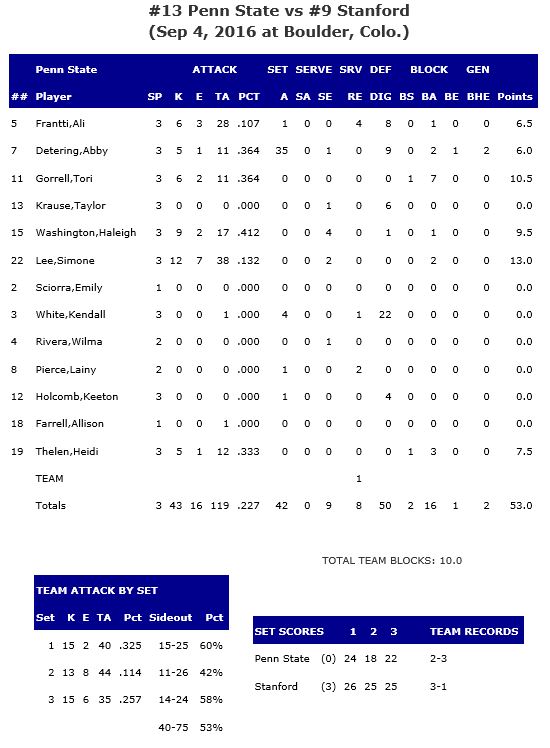 Credits