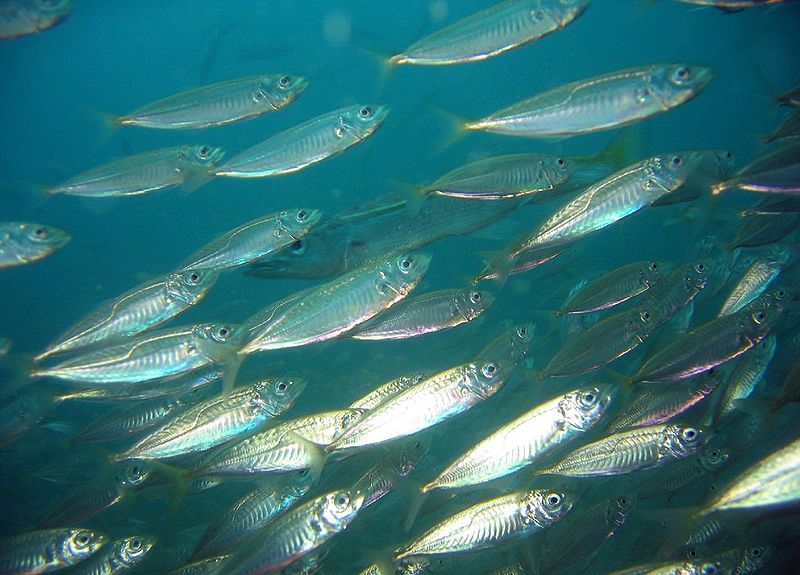 Photo courtesy of Richard Ling, Wikipedia Commons.
With Thanksgiving just around the corner, and the much-anticipated Penn State vs. Minnesota match just around the corner after that first corner, we thought it appropriate to publish the following exchange of letters.  There really is a nexus. 
Letter from a Penn State Fan
Dear (R)uffda and all Minnesota fans, coaches, players, and assorted hangers-on:

Penn State will be visiting you this Saturday, and I must say, I think this will be a really, really tough match for the Nittany Lions. I'm just so impressed with what your team has accomplished this season (and that's not just because you guys knocked off Illinois — though huge thanks for that! Very cool! Made my day!).

No, I'm impressed by how your team has handled adversity this season (even without Lauren Gibbemeyer, you guys were tough; with her, you're scary good), how Coach Hebert has managed to blend in Ashley Wittman and Tori Dixon — two true freshman who (Cliche Alert!) play like veterans — and how your players never seem to give up or give in (at least when I'm watching, but that counts, doesn't it?). I'm a fan of Tabi Love, and Jennifer Granquist, who is so much fun to watch, and frankly, your whole team. And I love the way Coach Hebert and Coach Rose are friends, and clearly respect one another. I think the teams do too.

So, I hope Minnesota plays well on Saturday. I hope the officials call a good game. I hope the crowd comes out in force and cheers and cheers and has a great time — until the final point of the final set — whenever that is. Because, I have to admit, I hope Penn State wins. I don't mind if it's close (actually, I do, so all that stuff before about the final point of the final set wasn't really true, though I wish it were. I get nervous as heck, but it would be rude to say I want a blowout, wouldn't it?).

OK. Cards on the table. I want a Penn State victory. In this match. But I really will cheer for Minnesota in the rest of your matches. Unless you play Penn State in the tournament. In which case, I'll want a close match victory by Penn State (well, a blowout by Penn State but one that leaves your team feeling good about themselves). Can't help it. I'm a Penn State fan. Looking forward to hearing from you. Love, peace and volleyball. Oh, and Happy Thanksgiving (that part I really mean).

Nyline.
Letter from a Minnesota Fan
Dear Nyline (and anyone else who might be hanging out with Nyline, intentionally or otherwise):

It's been a crazy season. Every time the Gophers look like they are approaching something remotely resembling good health, Misfortune taps someone else on the shoulder.  The latest is  Tabi Love and her broken finger (little finger, left hand (the cast for which has apparently been fitted, for some inexplicable reason, over her hand AND a power drill)).  Add this to the "Who's setting this match?" mystery and the season-long absence of Hailey Cowles, and you have, well, a crazy season. 

But I repeat myself.  I strongly believe that these injuries and DeBruler's illness and injuries at Illinois have benefitted the Nittany Lions' title quest.  But, to be fair, the loss of Darcy Dorton was equally bad fortune.  We can all wonder what might have been.  The difference being, of course, that PSU's might-have-been seems to resemble PSU's what-ended-up-happening-anyhow.  But I am not bitter.  No, I am not.  I TELL YOU, DARNITALL, I AM NOT!!   Just mildly irritated, OK?

I wish you all a Happy Thanksgiving as well.  And best wishes to the Lion seniors — Blair, Arielle, Alyssa, Fatima, Cathy and Jessica. It's been an excruciating pleasure to have watched them play over the years, if you know what I mean.

(R)uffda!
If a Pie Falls in a Forest, Will Anyone Eat it?
On that note (those notes?), we offer this Thanksgiving video, which carries important lessons for all,:
The staff of DigNittanyVolleyball wishes all of our readers a safe and happy Thanksgiving.