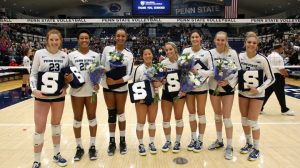 Match Wrap
On Wednesday night, November 8th, #1-ranked Penn State swept Iowa in cavernous (and sparsely-filled) Carver-Hawkeye Arena (25-10, 25-17, 25-12). The usual suspects led the way — 6-1 Sr. OH Simone Lee (16 kills, .429 hitting %, 15 digs, 3 blocks, 2 aces), 6-1 Sr. OH Ali Frantti (8 kills, 4 digs, 3 blocks), 5-5 So. libero Kendall White (15 digs), 6-3 Sr. MB Haleigh Washington (4 kills, 5 blocks), 6-0 Sr. RS/setter Abby Detering (20 assists, 5 kills, 4 digs, 2 aces, 2 blocks), and 6-0 Sr. setter Bryanna Weiskircher (17 assists, 3 digs).
There's a theme here: seniors (and one dynamo sophomore patrolling the back row).  Full stats after the Q&A with Talking Head, below.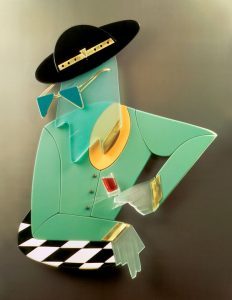 Q&A with Talking Head
We're speaking with Talking Head, who played D1 volleyball and has coached the sport for many years.
DigNittany: Quick reactions to the Iowa match?  How would you describe Penn State's play?
Talking Head: Two words — consistent, and clean.  We hit .353 in game 1, then we hit .343 in game 2, and then we hit .355 in game 3.  And in that we had several runs of six straight points.  We had 46 kills with only 11 errors.  Outside of a few points in the latter part of game 3, Penn State probably hit close to .400 for the match.  There were a few stretches where we kind of let down, but it was really interesting to watch how clean the team played.
DigNittany: How was the transition game?
Talking Head: Our digs to transition were stellar.  And I'm not only talking about our usual Kendall White, unbelievable digs with what is basically a 3-pass, where we can run all of our options off it.  I'm talking everybody who was making that first contact.  Bryanna Weiskircher being able to dig a ball perfectly — at least two, maybe three times — to Abby, who could turn on it and get a kill.  And we're not talking about digging a roll shot.  We're talking about digging a pretty nice stroked ball, that we're digging to the setter, and that the setter is barely having to move, and we can run with three options.
DigNittany: So what's the difference between this season and last season in terms of that kind of team defense?
Talking Head:  The "reading" of the game right now, and the touch of everyone — and I mean everyone — who's on that floor right now, is extremely high level.  I don't know if I've seen another Penn State team do that.  The 2007, 2008, 2009, 2010 Penn State teams may all have had superior fire power, but I'm not sure they had this symmetry, this movement without the ball, this efficiency that we're seeing from this year's team.  And before everyone gets all excited about the comparison, I get it that those other teams had unbelievable consecutive win streaks, and won 111 consecutive sets from Dec. 15, 2007, to Dec. 18, 2008.  Those were all-time great teams.  But right now, Penn State is pretty darn efficient.  And don't forget, Penn State was on the road here.
DigNittany: Speaking of playing on the road, my recollection is that Penn State has had challenges playing at Iowa.  Your thoughts?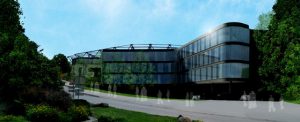 Talking Head: Carver-Hawkeye is a difficult gym to play in, and I'll tell you why.  It projects really beautifully on TV, and there were 1500+ people in the crowd, but it's a big arena, which seats over 12, 000 people.  In volleyball, when an arena is empty like that, you can lose perspective, you can lose focus, because it's so hollow.  As a player, you can feel like you're in a massive cavern.  The fact that our players sided-out the way they did was impressive.  Penn State was doing everything well.
DigNittany: Anything strike you about the individual performances?
Talking Head: We know where Simone was from the get-go.  She was ready to just jump on the Hawkeyes and she was really aggressive.  Ali Frantti continues to play really solid volleyball, and at times became really physical in that match too.  I thought early on that Heidi Thelen wasn't very efficient, then all of a sudden I look over and she's hitting .357.
DigNittany: What about Iowa?
Talking Head: That team has players:  6-3 Jr. OH Taylor Louis, 5-10 Fr. setter Brie Orr, 6-3 Sr. MB Jess Janota, 6-1 Fr. OH Claire Sheehan.  When you hold a team like that to .040 hitting for a match (with two out of three games hitting zero or negative) that's impressive.  Again — on the road.
DigNittany: We're going to skip Maryland, Indiana and Rutgers — not because those are gimme-matches, they aren't — but in the interests of time.  Turning to the final two matches of the season, your thoughts on Minnesota and Wisconsin?
Talking Head:  Minnesota is the better team of the two in almost every area.  They are a very good Big Ten team.  They are not playing at the level of Penn State [Editor's note: this conversation took place before Purdue defeated Minnesota 3-1 in West Lafayette].  I don't think they can play at the level that Penn State and Nebraska are playing at right now.  For Minnesota to beat Penn State or Nebraska, those teams would have to come down from the level they are playing — which is very possible.  It can happen.  We know this.  But if Penn State plays its game, I think Minnesota is a level below.  That said, the match is at Minnesota, so if things don't go so well for Penn State at the beginning of the match, and Minnesota starts to feel it, absolutely they're capable of beating us.  But if Penn State plays the way they played against Michigan State, and the way they played against Iowa, I do not foresee a loss to Minnesota.
DigNittany: What about Wisconsin?
Talking Head: Wisconsin has some issues right now.  I think they may have some confidence issues.  I think they are starting to maybe question their abilities.  That kind of noise is a distraction.  Still, they are a good team, they have very good players, and they are well-coached.  But right now, they've been struggling a bit.  I think they are a team that can make some noise in the tournament, but right now they're not feelin' it.  And I hope we're not the team that allows them to get back on track.
DigNittany: Thanks so much for your time.  We really appreciate it.
Match Stats
Courtesy of GoPSUsports.com