The Match: Penn State (30-5) vs. Texas (27-5)
When & Where: December 16, 2010, 7:00 p.m. ET.; Kansas City Sprint Center
Media Coverage: TV: ESPN2 HD (live); Streaming Video: ESPN3.com ; Radio: with Dean DeVore, Craig Dyer and Jay Hosack on WRSC-FM 103.1 around the world for free on GoPSUsports.com; GameTracker
Pre-Match Interview with Penn State Assistant Coach Kaleena Davidson (courtesy GoPSUsports.com): 
DigNittany TV News #2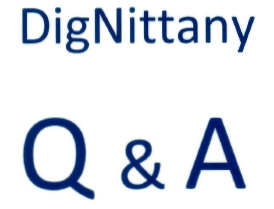 DigNittany: Penn State will face Texas on Thursday in the first of two Semi-Final Matches for the 2010 NCAA Women's Volleyball Tournament and, for so many reasons, we can hardly wait! 
Where to begin? There's the "Texas came within a whisker of beating Penn State in last year's incredible, match-for-the-ages Final; will that give the Longhorns extra motivation that will push them into the winner's circle?"
And there's the "They're both young teams – Texas lost AVCA 1st Team All-Americans Ashley Engle (RS/S) and Destinee Hooker (OH), along with libero Heather Kisner, and Penn State lost AVCA 1st Team All-Americans Megan Hodge (OH) and Alisha Glass (S), along with an injured Darcy Dorton (OH) – which young team has grown up the most?"
And of course, there are more prosaic questions like "How do they match up?" "Who's hot? Who's Not?"
We'll get to those, but we'd like to start with this: Penn State's 2010 AVCA 1st Team All-American 6-5 Sr. Opp Blair Brown (4.20 kps; .323 attack %)  and Texas's 2010 AVCA 1st Team All-American Sr. OH Julianne Faucette (3.93 kps; .264 attack %) both were named Player of the Year for their Conferences. To the extent you've seen them play, how would you compare their styles and the importance of the leadership they provide to their respective teams?
MaskedFan: I've seen both players quite a bit, but I've seen Brown more because of the availability of the Big Ten Network productions. The two players are very different, starting with the fact that they play different positions. They may have similar roles on their respective teams, but an outside hitter and an opposite are very different positions, especially considering how each team uses them. After that, their on-court demeanor probably separates them the most. Brown is a "lead by example" kind of player who does her job and never gets too high or too low emotionally. Faucette is completely the opposite. She's her team's biggest cheerleader and is THE vocal and emotional leader on the floor. Each player's leadership is vitally important to the success of their respective team.
DigNittany: Texas 2010 AVCA 1st Team All-American Jr. MB Rachel Adams (2.94 kps; .448 attack %) has emerged this season as a key player for the Long Horns. Tell us about her, and the problems she poses for the Nittany Lions.
MaskedFan: Rachael Adams hits in front of the setter better than anyone else in the nation. She isn't as good on the slide, but she can absolutely detonate the ball on the quick, 1-ball attack. She showed flashes of brilliance last season, but because of Texas' offensive system, she wasn't utilized nearly as much as Jerritt wanted, I'm sure. She's an amazing talent and provides a lot of efficient offense for this Texas team. Penn State will have trouble slowing her down because of the radical angles that she can get on her attacks.
DigNittany: UCLA Coach Mike Sealy had this to say about Texas after his Bruins lost to Texas on December 4th: "They are very physical. That will help them greatly. I think at this point in the season you need to exploit other teams' weaknesses and hide your own. I don't mean it in a negative way. I think Texas is very physical, but they are going to need to focus on their ball control if they are going to continue to win. As soon as they got back on track tonight it was lights out." Your thoughts?
Masked Fan: Texas had major passing issues at the beginning of the season. It took them a couple months to really find themselves as a team and sort out all of the ball control problems. Now, however, Texas has adjusted, grown, and fixed their issues and is a very good team. Faucette, McNeal and Palmer now solidify the passing formation and, in turn, have brought stability to offensive production.
DigNittany: Against UCLA, Coach Elliot put in Fr. S Hanna Allison (who Coach Sealy said "came out and set up a great game.") Against Illinois, Jr. S Michelle Kocher was back in for Texas, and totaled 46 assists (which moved her into third place for Texas in NCAA Tournament assists, with 410). And against Purdue, Kocher totaled 54 assists. Texas seems to have thrived no matter which setter was in. Were you surprised that Allison played such a prominent role against UCLA, and do you think she'll see much action against Penn State?
MaskedFan: I think that the only way Allison will see significant court time is if Kocher is really struggling. Kocher has been setting this team for almost two months now and in that time, they've really found themselves as a team and have been playing very good volleyball. Making a setter change at this point in the season would be extremely detrimental. Kocher has the big match experience and has been in this exact spot before. She's the best setter to lead Texas through the tournament. Hannah Allison is a very good setter, though. She may be the better blocker of the two, but this is Kocher's team right now.
I won't comment on the UCLA match because, as I've said, the beginning of the season was not representative of the Texas team in the Final Four right now. They're completely different.
DigNittany: Speaking of freshman, what do you think of the play of the Penn State freshmen? Deja, we pretty much know [ Editor's Note: The AVCA announced that Deja McClendon was named AVCA Division 1 Freshman of the Year after this Q&A was completed], but how about Ariel Scott, Katie Slay, and Ali Longo? And do you think Slay will see much action against the Longhorns?
MaskedFan: Deja McClendon has been absolutely amazing. Her performance this season has been nothing short of excellent. Her stats are better than 99% of the outside hitters playing DI volleyball right now and she's dealt with the mental challenges of playing for Penn State better than anyone could have expected. She's outstanding and is, in my opinion, the favorite to the National Freshman of the Year award.
As for Scott and Slay, they really aren't playing because they're ready or because it's best for them individually. They're playing because the people in front of them aren't getting the job done. Scott and Slay both really needed time, in my opinion, to gain strength, fix issues with their fundamentals, and become acclimated to the college game. But, because of the struggles of Katie Kabbes and Fatima Balza, they're playing and their development has to be put on hold. This is certainly not how the Penn State staff envisioned their training process to go, I'm sure, but it is what it is. I think both have performed very well considering.
Ali Longo is interesting to me… She has had some matches where I've been really impressed and she's had some matches where I have been less than impressed. (Of course, that probably is the operative definition of a freshman.) Her role, as a back row player for Deja McClendon, is really all about defense. Deja is a better passer than Longo, but defensively, Deja isn't there just yet. I personally think that Deja is the better option, but Longo does her job well. She has a great float serve and pops up quite a few balls for the Lions.
DigNittany: Which leads us back to the opening question (maybe two of them): Both Texas and Penn State lost really bright stars from last season. How would you compare the growth of the young players from both teams (not just the freshmen)? And, in a related question, do you think the turnover means that this is less of a "revenge match" than it might have been if the matches were in the same season?
MaskedFan: I think Penn State's players have grown the most, no question. Kristen Carpenter has improved the most of any player in the country, in my opinion, and probably has had to work the hardest to learn her position. She's a libero who is setting the three-time defending National Champions. That's a lot of pressure, physically and mentally and I applaude her efforts.
Deja has been amazing, and considering the preparation that Ariel Scott had before coming in in the Minnesota match earlier this season, she's performed admirably as well.
As for Texas, there are really only two young players without big match experience: Sha'Dare McNeal, their opposite, and their libero, Sarah Palmer. Palmer is doing much better now than she was right after Yogi's injury. McNeal is solid all the way around. She's easily Texas' best all-around player, hitting a variety of sets and passing. Her play this season is a big reason why Texas is where they are now.
DigNittany: Texas has been really hot, with (I believe) 19 consecutive wins. But other than the Minnesota and (arguably) Virginia Tech matches, Penn State has been playing very well too. So does either team have the edge in the "they're on fire" category?
MaskedFan: Nah. Texas definitely seems to feed off of that type of energy better, but Penn State can get quite hot themselves and put together a run of plays that will drive any team crazy. I don't think that this particular facet of the game will have very much affect on the outcome.
DigNittany: What do you look at as the key matchups?
MaskedFan: Penn State needs to get Blair Brown in front of Faucette, Kristen Carpenter needs to set Arielle Wilson until it stops working, and Deja needs to really step up offensively and defensively – this is no time to be a freshman! For Texas, Adams needs to be set until SHE stops getting kills, they need to serve tough in order to limit the effectiveness of Wilson and Brown, and they CANNOT start having passing trouble.
When it comes down to it, if Penn State can get Brown lined up against Faucette for all three rotations, this match goes to Penn State easily.
DigNittany: So, what's your prediction? (personally, we're guessing it will go to five, with Hodge getting it past Hooker for the match point. Or something like that).
MaskedFan: Penn State in 3 or 4. I think PSU is better at almost every position and brings way too much experience to the floor.
Expect the Great!
We're obviously rooting for Penn State, but whichever team you're rooting for, expect great play by your team, and great volleyball all around! As Jonathan Nelson says in the video below, Expect the Great! (and whether or not you like Gospel music, if this doesn't get you hoppin', you need new batteries!)