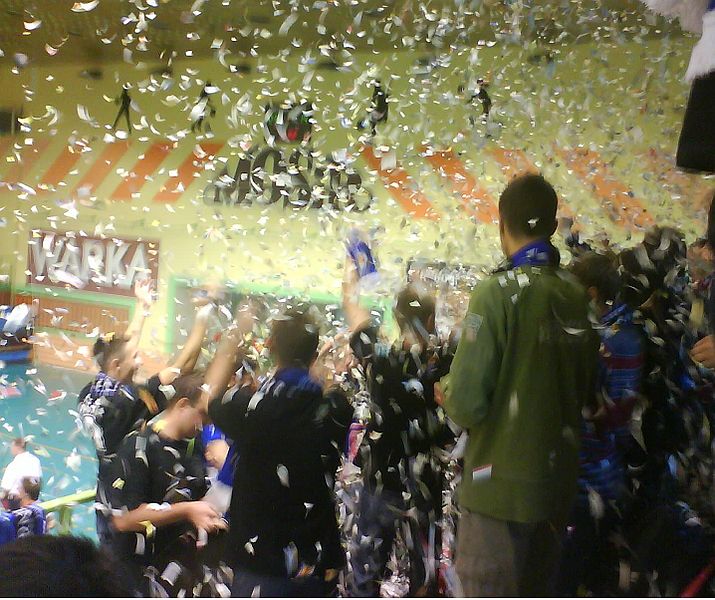 Fanalysis (by Raymond Luxury Yacht)
Hot Stove Moments?
After Penn State dropped two matches in a row on the road —a 3-2 loss to Wisconsin on Sunday, November 6th, and a 3-0 loss to Illinois on Friday, November 11th  — the Nittany Lions looked to be in a bit of a tailspin (if that isn't too much of a mixed-metaphor).  Then, with their sweep of Northwestern in Evanston on November 12th,  they seemingly began the process of straightening things out.  
Losing matches, especially for a young team at this point in the season, can be both quite instructive and constructive.  Prior to the losses to Wisconsin and Illinois, the Nittany Lions had put together a nice 7-match winning streak, including victories over five top-25 opponents.  But things came apart at Wisconsin – a match in which Penn State placed itself in a big hole, down 0-2, were on the brink of being swept, fought off 4 match points, and extended the match to five games. But they lost to the Badgers, and followed that up with a 3-0 loss at Illinois.
Though we doubt Russ Rose would ever say a loss is a good thing, sometimes a team can learn more from a loss (or losses) than a win.  The pain of a loss, especially a hard-fought and unexpected one, can reinforce what the coaches have been saying far more than the coaches saying it.  It's like "don't touch the stove, it's hot, it will burn you!"  OK, maybe you need to touch the stove to find out just how it feels.  
So, rewind to Wisconsin Sunday.  Penn State had just run off a string of nice victories, had knocked off Nebraska in convincing fashion, and had held off a determined Minnesota squad at the Sports Pavilion for a 3-2 victory.  The players had to be feeling pretty good about themselves.  The younger players especially probably were starting to feel confident with their progress.  And there are very few older players on the team to temper that (over)confidence. 
The losses to Wisconsin and Illinois drilled home just how quickly their fortunes can change.
And changing fortunes can signal progress or inconsistency.  Penn State was just a couple of points from beating Wisconsin, and just a couple of points from being in the match with Illinois. 
It comes down to this:  A hit off the block, rather than out-of-bounds.  Better positioning on a dig, greater concentration on a single serve, one set just a little further outside and off the net, better play selection.  One good pass at the right time.  These are the things that can make the difference between winning and losing a match. 
Practice is about convincing each player (and the team) that they can be better, pointing out in which aspects of the game they can most improve, motivating them to do so, and then providing the opportunities to learn and reinforce those improvements. All for the sake of winning a couple more points, while giving up a couple fewer.  Telling them is one thing – having them experience the frustration and disappointment of a loss because they didn't improve in those areas, and didn't execute as they were coached, is quite another.   Sometimes that can be a hot stove moment.
                                               Were the Wisconsin and Illinois losses "hot stove" moments for Penn State?
Last Year's Hot Stove Moment (and a Quick Look Ahead to Purdue)
Last year, Penn State struggled through the first half of its season, until it started to pull things together in mid-October.  It then went on a run of 13 straight victories, before traveling to Minnesota for the last match of the regular season.  The Nittany Lions went up 2-0, served for match point in the third set, but eventually dropped the third and fourth sets by two points each.   Then came the epic fifth set, in which the two teams collectively fought off 9 match points, before Minnesota prevailed, winning the match 3-2.  Penn State had two match points at 14-12.  A hit off the block, one more dig, one set further off the net, etc…
That hot stove moment, and how the match played out, were gifts to the coaching staff.  That match drove home to the players (as I'm sure Russ also did for the entire next week) that any point can lead to match point, not just those at the end of the game.  With the NCAA tournament starting the next weekend, that loss could not have been better timed.  And the team's performance throughout the NCAA tournament, especially at the Final Four, suggests the Nittany LIons had learned how a hot stove feels, rather than just hearing about it.
Will the Nittany Lions be able to use their recent losses as motivation to pull things together at the right time?  We'll start to find out this weekend.  Over the last several matches, Deja McClendon's been hot, while Ariel Scott has not.  That's been the story for much of the season —  one or the other of those two mainstays has had a good match, while the other has been off.  For a long stretch of the season, the go-to hitter was A. Scott.  Right now, McClendon is delivering the goods.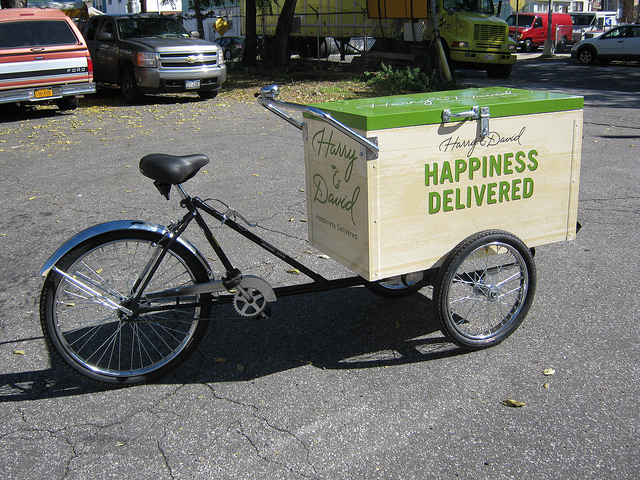 PSU fans will be happy if McClendon and Scott both deliver the goods against Purdue
In Penn State's first meeting with Purdue, at Purdue, McClendon carried the load, while A.Scott was off.  The middles made a decent contribution, and Penn State served 10 aces (Micha Hancock had 4), to 3 for Purdue.  The match itself was close – if Penn State had not been able to fight off game points in the first set, to win 32-30, they could have been down 2-0 going into set #3.  As it was, the teams had the same hitting percentage, and similar dig and block totals.  The big difference was serving – something that has rung true for PSU all year.
Several other constants have been erratic passing, musical chairs at the L2 position, and a team prone to runs of errors.  At this point in the season, we have to accept that these are characteristics of this team — and that the offense must be run in a way that takes those problems into account.  
For instance, the Wisconsin match was a disaster at L2.  Three different players combined to hit negative for the match.  In the two matches since then, Micha has directed fewer sets that direction, and instead, has found a way to get her middles more involved, as well as to rely more on Deja and A. Scott.  However, given the repeated bouts of poor passing, it is far from certain that Micha be able to utilize the middle attack effectively against Purdue (or Indiana, for that matter).
Purdue's primary weapon is 6-1 Jr. OH Ariel Turner, and she was used that way in the first meeting in West Lafayette, getting almost 60 swings.  She's been carrying the team much of the year – and was the big reason that Purdue defeated Illinois and swept Nebraska.  Purdue's 6-0 RS So. setter, Rachel Davis, is willing to attack on 2, and she also has a great connection with 6-2 Sr. MB Tiffany Fisher, who hit over .500 on 19 swings with just a single error in the first match.
Penn State will have to figure out a way to limit the damage that Turner will inevitably inflict.  And that means double-blocks.  And that leads to tough serving to pull the pass away from the net, and that means that Micha is going to have to generate some runs of points.  An increased emphasis on blocking may mean that 6-5 Fr. OH Aiyana Whitney will be called on at L2 to assist on blocking both Turner and Fisher.  On offense, at a minimum, Deja and A.Scott will both have to be on.  Purdue knows that they can force Micha to set the ball other places if they focus on McClendon and Scott to start.  Any production out of 6-6 So. MB Katie Slay and 6-2 Fr. MB Nia Grant will be a bonus, but with Penn State's inconsistent passing, their contributions aren't a given.
Crystal Ball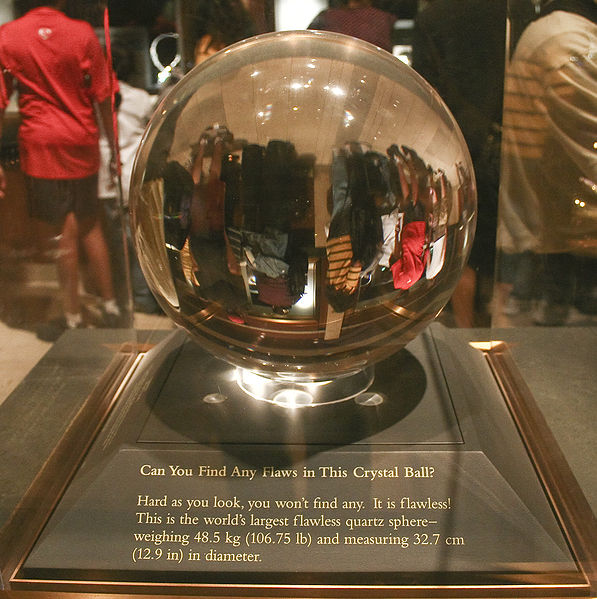 My prognostication – PSU in 4.  Then again, I was wrong for Oregon, USC, Stanford, Texas, and Illinois (twice) and didn't even have Wisconsin on my radar.  [Editor's note: Yikes! — of course, we never make predictions (we get other people to do that thankless task), so we're never wrong . . . or right.]