Team
Opponent
Date
(Time)
Media
Penn State
Hawaii

12-11-15
(8:30 p.m.
ET)
By psumaui
(a Penn State fan who lives in Hawaii — go figure)
On to Iowa to face the Wahine! This is going to be a tough match, but based on watching both teams all season, I think this is one that Penn State should win.  I've identified eight things I believe Penn State should keep in mind for the match:
1.  Penn State Needs to Terminate Quickly
The Wahine are a very scrappy bunch, which makes it important for the Nittany Lions to terminate fast.  Hawaii does very well in long rallies.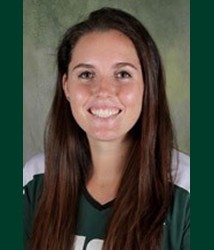 2.  Stick to Nikki
6-3 So. OH Nikki Taylor is Hawaii's go-to player and has a tough jump serve (she was second on team with 19 aces). She likes to tip balls over block, but also has good tight-to-the-net cross court and down-the-line shots. Another one of her specialties is hitting from behind 10-foot line, so a good double or triple block would help to force her out of her game in that area.  Bottom line: the Nittany Lions need to be really on their toes in the back court on Friday, because Nikki Taylor can hit hard from anywhere on the court.
3.  But Don't Forget Greeley, Magill, Maglio or Manu-Olevao
Even though Nikki Taylor is their go-to player, the Wahine are adept at spreading the wealth among 6-2 So. OH Kalei Greeley and both MB's — 6-1 Sr. Olivia Magill, and 6-3 So. Emily Maglio.  Both of these MB's are good at hanging in air until opponents block comes down and then directing(tapping) the ball over the blockers in front of the 10-foot line. When Hawaii head coach Dave Shoji brings in 6-0 Sr. OH Tai Manu-Olevao, she can get hot serving(had 22 aces).
4.  Serve Tough — Get the Wahine to Force Plays
Speaking of serving, I think serving tough is particularly important for Penn State.  When Hawaii gets out of system, they have a tendency to try to force plays.  For example, Hawaii had 29 hitting errors against TCU in round 1; 14 of those were committed by Nikki Taylor.  I think the TCU match would be a good video to watch when scouting them for Friday's match as well as the Texas A&M match. In my opinion, Texas A&M lost their match due to allowing Hawaii to control tight balls at the net.
5.  Make Them Work for Points
Another key is not to give Hawaii free balls and to limit unforced errors.  That's true for any opponent, but even more so against the Wahine.  Make them earn every point.  This team is not a team we want to get in a hole with.  When facing Hawaii, you need to start out fast and keep the hammer down until the last point.
6. Block Around the Clock
This year's edition of the Wahine has much better size than previous teams, and blocks well.  Another key to a Penn State win on Friday is for the Nittany Lions to throw a block party (and out block the Wahine).
7.  Set Whitney High, Set Washington on the Slide
Bryanna Weiskircher needs to set Aiyana Whitney so that she can hit over the block.  Bryanna should also be setting Washington on the slide as much as she can: Hawaii seems to have problems with the slide, so I think this would be really be effective.  Hawaii is very good at controlling the net, and if the Nittany Lions are to win, they will need to win the battles at the net and kill short overpasses.  To keep Hawaii guessing, Bryanna should go to the setter dump, which will hold Hawaii's MBs long enough for her to set for one-on-one match-ups to her outsides.
8. No Ball Left Behind
Hawaii is scrappy?  Penn State needs to be even scrappier.  The Nittany Lions need to stay focused from start to finish, with the mentality that NO ball hits the floor on our side of the court!