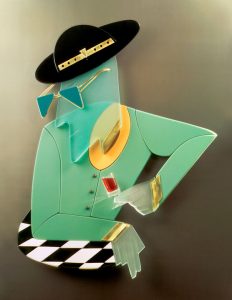 DigNittany:  We're speaking with Talking Head, to get his thoughts after the great win over soon-not-to-be #1 Minnesota.  So, in four words, sum up the match!
Talking Head: Boy, that was fun!  But seriously, it was fun for the Penn State fans, it was fun for the parents of the players, and I think for the players, too.  It was so nice to see that the sense of togetherness, and how tight-knit and driven this team was in the springtime, is showing up in matches.  You see people like [6-1 Jr. OH] Simone Lee, and [5-7 So. DS Keeton Holcomb, to just name two, who are playing with a level of excellence pretty much every game.  Simone was out of this world Wednesday night, for sure, but she's been out-of-this-world every game that Penn State has played this year.  Holcomb too.  The savviness of Kendall White — remember folks, she's a true freshman libero.  Or another freshman (redshirt) in [6-2 MB] Tori Gorrell, who struggled early in that match, but then she just suddenly got going, and before you knew it, she had five blocks, and a couple of kills, and she forced a couple of overpasses.  She may be the newbie on the team, but she's seriously contributing.  Those are all impressive parts of why the match was so much fun.  But the most impressive thing for me, and my personal takeaway, is that these girls demonstrated the determination and grit, that seemed to be missing early in the season, and maybe even in some of the past years.  This team seems to have the attitude that "Hey, we're just playing, and we're going to come at you, and we're going to find a way to hang around, and then we're going to put a couple of plays together, and before you know it, we'll be tied, and then we're going to take it from you."
DigNittany: That really did stand out — particularly in Set 1, but also at other points in the match.  It's interesting to think back to what might have been in the North Carolina and Colorado matches early in the season.
Talking Head: Well, remember what people were saying and writing back then: "This team can't close out games, just like last year; this team can't win those big matches, just like last year; this team can't come out and win in game 2; this team can't finish in game 3."  There was alot of negativity from a segment of the fan base.  But Wednesday night, it was just the opposite: as the match went on, Penn State got stronger, and more physical, and more determined.  Did the team have some hiccups along the way?  For sure.  But to be down 13-4 in Set 1, and then outscore Minnesota 25 to 14 — that's determination.  And what was really great was that it wasn't a Minnesota collapse, it was Penn State making volleyball plays — blocks, digs, really tough serving, winning rallies with clean, efficient individual and collective plays.  To win that way was impressive.  It was different than in game 4, when Minnesota collapsed, after having been up 7-2, to end up losing 25-14.  But when you see a team surge like Penn State did in the first set, and just take the game from the opposing team, that is impressive.  And that is something those girls will never forget, and can draw on down the line.
DigNittany: If you're college coach, watching the Penn State – Minnesota match, what's going through your head?
Talking Head:  I'm sure there were coaches who had written Penn State off for this season, at least to a degree.  Those coaches, they saw that Penn State is alive and well.  But more importantly, for me, was that Penn State's junior starters  — Simone Lee,  [6-3 MH] Haleigh Washington, [6-1 OH] Ali Frantti, [6-2 RS] Heidi Thelen — asserted themselves.  It was a statement game for them to say "Hello, Penn State is real, we're here, and we may have been gone for one year, but we're back, and we're going to give people a tough, tough match every time out.
DigNittany:  Two things stand out in my mind about the beginning of this season.  One is when the players were asked in the pre-season press conference whether not receiving as high a pre-season ranking as in previous seasons [they were ranked #9]  "gave them a bit of a chip on their shoulders." The players all said, in essence, yes.  We don't know what was going through Coach Rose's head, but he didn't look overly comfortable with their responses — maybe thinking "get a chip on your shoulder after you've won some big matches."  Then, thinking about the five-set loss to North Carolina (25-16, 22-25, 25-21, 23-25, 9-15).  Coach Rose was very unhappy with the performance of the team in that match.  Here's part of what he had to say:
How we lost [this match] is one of the worst ways a team can lose, and that is to quit. . . . It was 22 to 20 in the second game, and we lost 25-22 and made five errors in a row.  [We] were winning in the fourth game, made some errors, could have gotten over the hump, but didn't.  North Carolina hung in there, and did a better job, and they coached better than we coached, and that's the answer.  You can't hit .548 in the first game and then go to sleep.
You mentioned that the team was criticized earlier in the season, and certainly in the later part of last season, for not winning big matches, not closing out sets, maybe not having enough "grit."  Do you think that the team needed a wake-up call, and got it after the three consecutive losses [to North Carolina, Colorado, and Stanford]?
Talking Head: You can put on the uniform, and for the last several years, for Penn State, that often gave you a few points in the pocket, just because it was Penn State.  And that can get you pretty far in a Set 1.  But as you go deeper into a match, and you really start having to play volleyball, it's not real, until you've made it real.  And that group of Penn State juniors had always had a group of stars ahead of them, who could lead the charge and take over a match.  And maybe this year's players were talking the talk, but they needed a match in which they backed it up.  I think the Minnesota match may have done that for them: on a national stage, in the biggest match they've ever played, where the match was on their shoulders, they answered the bell.  And I think they found something in themselves that they felt was there, but they didn't know was there.
DigNittany: Coach Rose said after the match that, in essence, Penn State still has alot of room for improvement.  Your thoughts?
Talking Head: I agree.  Penn State left alot of points on the floor.  There were some bad misserves.  Miscommunication at crucial points between the backrow players and the setter — who's taking the second ball if the setter plays the first ball?  There were times when the passing wasn't as sharp as I'm sure Coach Rose would like.  Spreading the ball around — if the opponent is focusing on Simone, go to Thelen, who was killing the ball.  Having said all that, we did serve tough, our blocking has gotten better, we did make alot of great plays.  We had 80 kills to their 62 — and that's a high-powered offense.  That means your back row is doing alot.  So there's alot to feel good about.  But there's still alot of work to be done.
DigNittany:  Looking ahead, are you worried about the team having a letdown?
Talking Head: I think the mindset of this team is "We're just playing, and if we keep doing what we're doing, alot of wins are going to come our way."  Sometimes things aren't going to their way.  Wednesday night, we saw some Penn State players having incredible games.  We saw some players who were good.  And we saw some players who were just good enough.  And that's all you need.  We were good enough to win that match — not perfect, but good enough.  And the players knew they weren't going to let that match get away, because they knew they were good enough to win it.  Whether you win ugly, or win clean, those wins will keep adding up, and those are building blocks.
DigNittany: Thanks so much for your time.  Much appreciated.
Credits