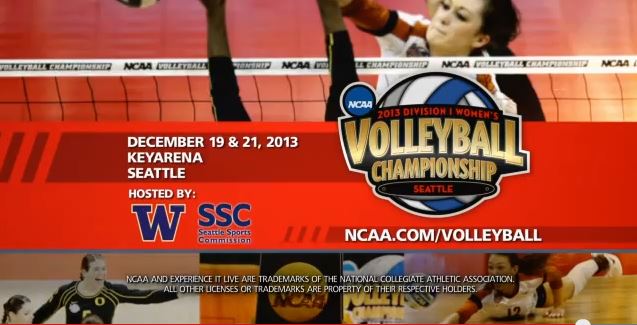 Q&A with Mike Garrison
DigNittany: We're talking today with Mike Garrison, a knowledgeable University of Washington fan who comes in peace and has kindly agreed to tell us what's what and who's who on the Huskies.
About that Galen Comeback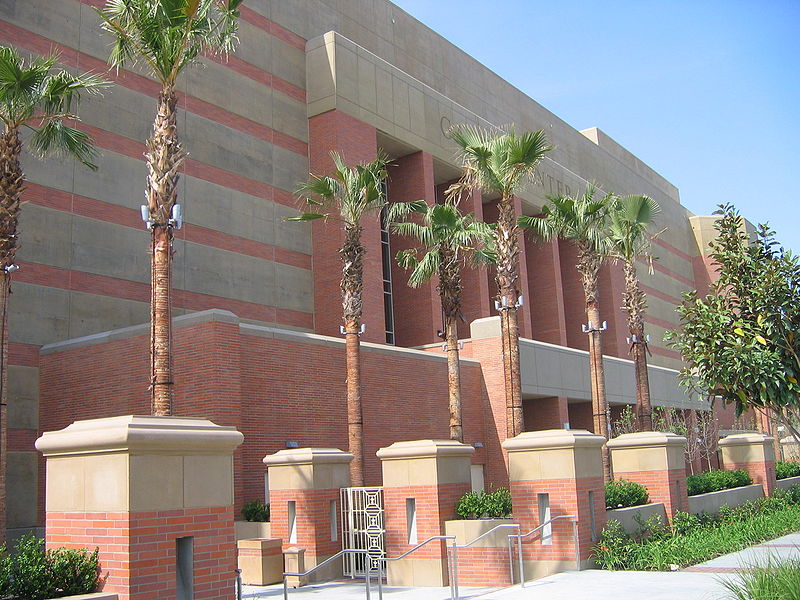 Let's start with Washington's five-set victory (26-28, 23-25, 25-22, 25-18, 17-15) over #6-seeded Southern Cal at the Galen Center in the NCAA Regional Finals Saturday night.
That comeback, on Southern Cal's home court, with so much at stake, was remarkable.  All we could say was "Wow!"  Were you there? Were you watching?  Did you have a defibrillator handy?
Can you give us some of what was going through your mind as the match unfolded (or did you simply black out and come to after it was all over?)
Mike Garrison: I don't have ESPNU, so I have to thank the USC folks for providing an excellent internet radio broadcast.  At the end of the match I was pacing around my computer room muttering "C'mon Huskies" over and over again.  I was quite worried that the Huskies had given away the match in set 1, but I was not surprised they fought their way back.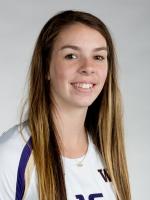 DigNittany: Washington's 6-2 Jr. OH Krista Vansant was named the Most Outstanding Player of the Los Angeles Region (and averaged 4.46 kills/set this season, along with 2.81 digs/set).  Also named to the All-Region team were 5-8 So. OH Cassie Strickland (1.30 kills/set, 42 service aces, and 2.90 digs/set) and 6-1 So. MB Lianna Sybeldon (2.01 kills/set and 1.32 blocks/set).
Many Penn State fans probably know that Krista Vansant was the #1-ranked PrepVolleyball.com Senior Ace her senior year in high school, but many probably haven't seen any of these players play.  What can you tell us about them?
Mike Garrison:  Krista is "the whole package," really.  She hits hard, aims well, takes smart shots, and can get a kill from anywhere on the floor. She has been a six-rotation passer since her freshman year, but has dramatically improved that part of her game this year.  She won PAC-12 defensive player of the week once this year, and against USC she had as many digs as Natalie Hagglund.  Oh yeah, and she also has a deceptively effective serve.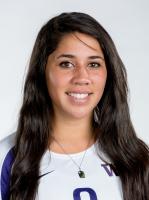 Cassie is extremely quick and very, very strong.  She hits hard and serves harder.  And she's a great defender. Her hitting percentage has been pretty low this year and teams tend to choose her to try to hit over because of her height.  But don't get too casual about that, because she can certainly stuff just about any ball she can reach.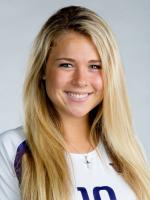 Lianna is the only player on the team who was not a regular starter for most of last year. Her hitting was good last year, but her blocking needed work (especially compared to the player who started in her place, Amanda Gil, the NCAA's leading blocker last year).  Her hitting is even better this year than last, but what has really helped is that her blocking is much improved.
I also have to mention 6-0 Jr. RS Kaleigh Nelson, who (along with Vansant) was an All-PAC-12 selection this year. Nelson has been really effective hitting from RS for the Huskies, and has become the number two offensive threat behind Vansant.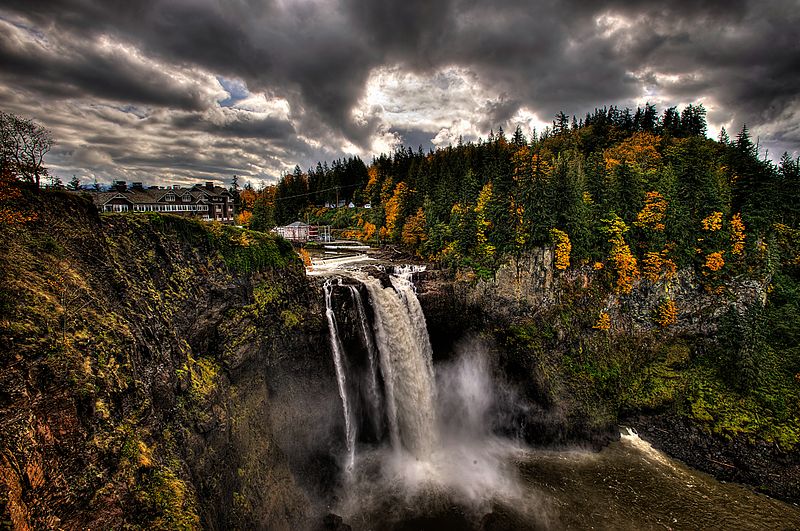 DigNittany: We've read that Cassie Strickland  is such a good defender, it's almost like Washington plays with two liberos (the other being 5-6 Sr. libero Jenna Orlandini, who averaged 4.14 digs/set this season).  Two questions – does she get to wear any color jersey she wants?  And second, how good is she?
Mike Garrison: Strickland is exceptional.  She certainly is as good or better than most liberos.  She's also a skilled setter.  But I would say she is wearing exactly the color of jersey that she wants, because she clearly loves hitting.  It will be an interesting situation next year.  Many fans are speculating whether Cassie will be wearing the libero jersey or whether she will find a way to stay in the hitting rotation.
About the Huskies' "O"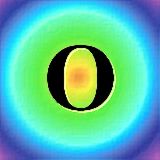 DigNittany:  There are a lot of potential story lines for this match.  One is that Washington's offense, like Oregon's last season, is very fast, but unlike Oregon (who, need we remind anyone, defeated Penn State in the Final Four last season), Washington runs an offense that is very versatile and doesn't rely on one hitter.   Do you think that's a fair characterization of Washington's offense, and if so, what are some of the keys to the Huskies' versatility.  (And, not to dismiss the versatility of Washington's "O", how is it that an offense known for its versatility ends up with Krista Vansant having 81 swings (and 38 kills) against Southern Cal?)
Mike Garrison: Washington has been working on this offense for two years now, with almost the same personnel (only Sybeldon was not starting last year).  It is extremely complex for a college team.  They run quicks to the middle, fast sets to left, back sets to right, X plays, slides, slides to the left side, pipes and biks, and they love to move Krista around to places where you wouldn't expect to see her — like having her attack from the middle.
The price they pay for that is that they don't have the robotic perfection that a team can get when they only do a few things over and over again.  Each setter only gets half the sets, and they run many different plays — all of which makes it easy for the setters and hitters to miss their connections.  I guess the good news is that the hitters have gotten very good at adapting to the set location.
But the team has also learned that when you have a Krista Vansant on your side of the net, and you really, really need to do it, you can set her again and again and again and trust her to carry the load.  They don't want to set Krista 80 times a match, but then again, they don't want to be down 0-2 on USC's home court.  They did what they had to do.
Service with a Smile?


DigNittany: The Huskies are known for very aggressive (and very effective) serving.  Just a quick look at their statistics to date scares the heck out of us: Cassie Strickland with 42 aces, 80 service errors; Krista Vansant with 33 aces and only 24 service errors; Jenna Orlandini and 6-4 So. MB Melanie Wade both with 32 aces and 22 service errors;  5-11 Sr. setter Jenni Nogueras with 32 aces and 33 service errors; and 5-11 So. setter Katy Beals a real piker with only 22 aces and 25 service errors (which would tie her for second place on Penn State this season).  What's in the water in Seattle, or is it the rain?
Mike Garrison: I think it's the new assistant coach.  The Huskies have preached aggressive serving for several years now, but they struggled with the associated high number of service errors.  Suddenly this year, after getting a new assistant coach, their serving has gotten even tougher while their error rate has dropped so low that they almost have one ace for every error.  And as you note, it's not just one player.  Every single player who serves has a tough serve. And even those who don't serve have some tough serves too, like Kylin Munoz and Gabbi Parker.  If they run out of subs and some of these other players end up serving, they get tough serves from them, too.
Block Party?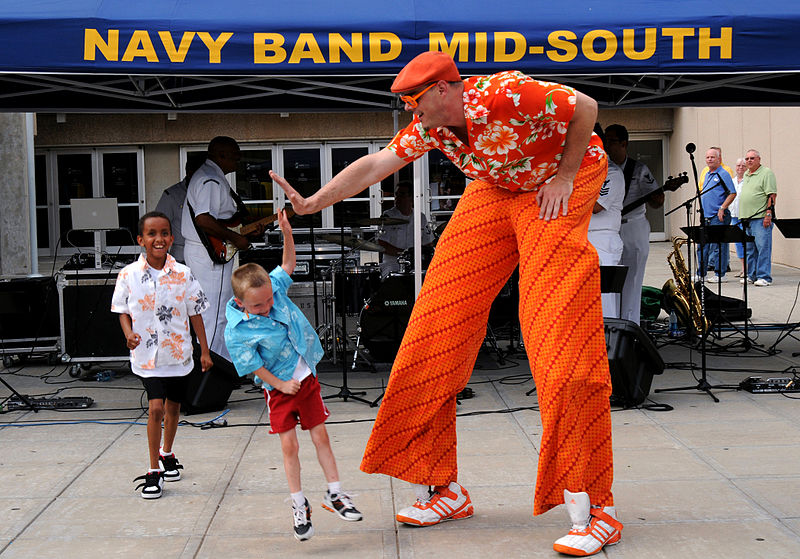 DigNittany:  Penn State averages 3.09 blocks/set, but your Huskies aren't far behind at 2.80 – and have only 38 blocking errors, compared to 68 for the Nittany Lions.  So if you don't serve Penn State off the court, you'll block them off the court?
Mike Garrison: Well, probably not. Last year (with Gil) the Huskies were the number one blocking team in the country.  But they weren't as good overall as they are now.  The Huskies still block quite well (#14 in the NCAA last I checked), but I think they have prioritized other aspects of their defense.  And, as you note, they have done a great job of staying out of the net.
Crystal Ball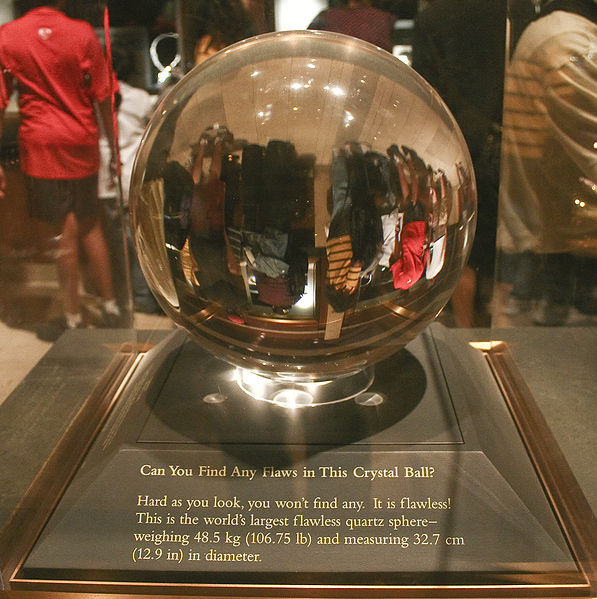 DigNittany: We'll admit it – we're very impressed with the Washington team – well-coached, careful with the ball, athletic, often dominant.  But our Nittany Lions are no slouches either.  What's your prediction?
Mike Garrison: I predict an exciting match.  It really could go either way.  Just look at how the Huskies did against Stanford this year.  They got 10 aces against them in a home win, but got swept by the Card in Maples when Stanford handled their serves.  And of course, how Penn State serves and hits is going to have a lot to say about the match too.  Rotational matchups are going to be key factors.
I wouldn't be surprised at all if this goes to five.
DigNittany: Thanks so much for taking the time to speak with us.