Q&A with Club Coach
DigNittany: On Saturday night, #1-ranked Penn State (24-2, 13-2 in the B1G) will be in the Twin Cities,  which is appropriate because its opponent, #4-ranked Minnesota (23-2, 14-1 in the B1G) counts twin sisters — 6-2 Jr. Hannah Tapp (whose .305 conference-only hitting % ranks 11th in the B1G) and 6-1 Jr. Paige Tapp (who earned 3rd Team AVCA All-American and All-Big Ten honors in 2014) among its array of stars.  And the Gophers are much more than a sister act, as they also feature dynamic players like 6-1 Sr OH Daly Santana, 5-9 So. libero Dalianliz Rosado, 6-1 Jr. OH Sarah Wilhite, 5-11 So. OH Alyssa Goehner, and super freshman setter Samantha Seliger-Swenson.
It's a talented group, and the Gopher fans are justifiably excited (the match is already a sellout) about the team's prospects against Penn State and for capturing the Big Ten Championship.
We're speaking today with Club Coach, who has coached numerous highly successful club and college women's volleyball players, about his take on some of the challenges Penn State will face in the match.
DigNittany: After Penn State's 3-2 win over Minnesota on September 26th, Coach Rose said he thought that Daly Santana and Megan Courtney were "especially key for their teams, with their confidence and their smart shots."   Santana certainly has been a force for Minnesota this season, but some of her conference-only statistics aren't eye-popping: her 4.53 kills/set leads the B1G, but her .237 attack % won't turn many heads; she's averaging a more-than respectable 3.00 digs/set in conference matches, and is 7th in the B1G with .29 service aces/set, but has managed only 0.34 blocks/set.  What makes Daly Santana so effective, and what can Penn State do to try to minimize her impact on the match?

Club Coach: Santana is a really dynamic player, and I think emotionally she is the engine that makes them go. She takes big swings, and is a great point scorer, but with those big swings come errors — thus the big kills per game but the just pretty average attack percentage.  I think "how" she plays is what makes her so special, not just the numbers.  Obviously block set up is really important against a player like Santana, but that is really hard to do given how well they pass, the fast tempo they run, and their exceptional freshman setter, Samantha Seliger-Swenson. Keeping her off balance with the serve, and matching her competitiveness, will be keys for PSU.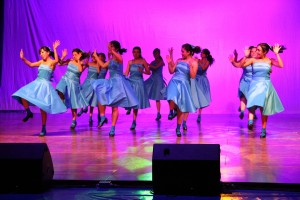 DigNittany:  Coach Rose also commented on the Tapp sisters, saying "they're athletic; there were times they were hitting the ball over the block, and when you're hitting the ball over the block, there are a lot of opportunities to score."  It looked like they really hurt Penn State running the slide in that first match.  Has anyone in the B1G found a way to slow the Tapp sisters down this season, and what are some of the ways Penn State may try to disrupt their game?
Club Coach: Part of the success of the slide attack is how much attention gets paid to Santana hitting at the other pin, and out of the back row.  If you are fixated on Santana, other players will really hurt you.  In both the PSU and Nebraska matches, the Tapps have proven very hard to defend.  Again, serving is the best way to try to reduce the amount of touches they get.  Similar to Washington and Whitney for Penn State, if the Tapps get the ball where they want it, there isn't very much you can do about it.
DigNittany: 8M, a poster on the DigNittanyVolleyball Forum, pointed out that Minnesota's 16.2 digs/set in conference-only matches ranks #1 in the conference, but that the Gophers' 16.3 digs/set by opponents ranks last in the conference.  From these stats, it looks like the Gophers have alot of long rallies in their matches, with lots of digs by both teams and lots of blocks (their 2.9 blocks/set ranks third in conference-only matches).  Does that sound right, and if so, how might that influence the preparation of opposing coaches?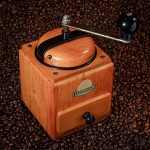 Club Coach: Yeah, I don't think Minnesota is a team that has a ton of terminal attackers who end points immediately in the way PSU does. The Gophers'  strengths are they are a very organized and disciplined block and defensive team, that kind of grinds you down, and forces errors. They are very sound defensively and really test teams' ability to play long points.  I think what they do, and what they excel at, makes the PSU match such an interesting one.  Minnesota and Penn State are both exceptional teams for different reasons, which is always intriguing. 

DigNittany:  You mentioned the Gophers' freshman setter Samantha Seliger-Swenson.  What can you tell us about her, and the ways in which she makes Minnesota a better team?
Club Coach: She is awfully good. Beyond being very talented, she doesn't play like a freshman. She's extremely poised and mature and has a great understanding of who to get the ball to in critical situations.  In my opinion, Swenson is the biggest difference in Minnesota this year, and that is the one position in which Minnesota holds a real edge over Penn State.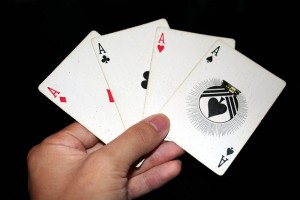 DigNittany:  Time to show your cards.  Who wins Saturday night, and in how many sets?
Club Coach: So hard to say because in the final analysis, it will be a very even match, with games being decided by who wins the critical points at the end of games.  I certainly don't see either team sweeping the other, but I can very easily see either team prevailing.  The wildcard is the expectations for Minnesota, and how they handle the crowd.  I see a sold out gym, with everything on the line, being an advantage for PSU, not a disadvantage. The Nittany Lions are far more experienced in that environment, with those stakes.  I think PSU wins it, because they just always seem to do just that in these matches.
DigNittany: For what it's worth, Massey Ratings has Penn State taking the match 3-1, with a 68% probability of a Nittany Lion win.  We'll see.  As always, thanks so much for your time.  We really appreciate it.
Credits