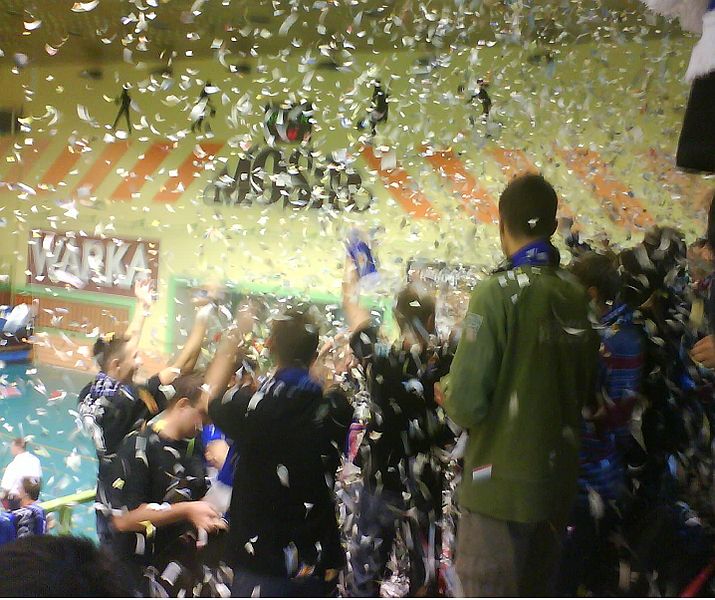 What: Penn State vs. Illinois
When: Friday, November 11, 2011 at 7:00 p.m. ET (early start)
Where: Champaign, Illinois
The Match at Rec Hall
The first time these teams met this season, in Rec Hall, over 5,000 Penn State fans witnessed then #1 and undefeated Illinois hand Penn State its first home Big Ten loss since 2004.  It was a see-saw, mostly defensive, five-set battle.  The teams combined for almost 30 blocks (PSU 12.5, Illinois 17), over 190 digs (PSU 99, Illinois 93), and team hitting percentages both were below .200 (PSU .134 to Illinois .184). 
6-4 So. RS/Opp Ariel Scott had a career kills night with 27 on 74 swings, but hit only .189, which was still better than any of the leftside hitters on either team.  6-1 So. OH Deja McClendon was mired in a slump, hitting 0.060 for 50 swings.  And, just as now, Russ Rose was still looking for an effective hitter at the L2 position, where 6-2 So. OH Maddie Martin, 6-4 Sr. OH Katie Kabbes, and 6-5 Fr. OH Aiyana Whitney combined for only 4 kills on 36 swings, and a negative hitting percentage.
Illinois fared even worse at the outside leftside hitter positions, with 6-2 Sr. OH Colleen Ward hitting .074, and 6-3 Sr. OH Michelle Bartsch hitting 0.028.  Combined, Bartsch and Ward generated only 22 kills on 104 swings.
The big difference in the match (stop me if you've heard this tune before) was errors, specifically hitting errors.  Penn State had more kills (+13), more digs (+6), and more aces (+1) than Illinois, but also managed to build up a big lead in one of those undesirable categories, hitting errors (+18) – OUCH!!!
Also, Illinois' middles, opposite hitter, and setter made big contributions to the offense, and outshone the Nittany Lions at those positions. 6-3 RS Fr. MB Anna Dorn and 6-3 Jr. MB Erin Johnson combined for 16 kills, with only 1 error for 0.454 hitting efficiency. 6'6″ Fr. Liz McMahon was a double threat at opposite, contributing 14 kills, while also combining with Anna Dorn for 10 double blocks, effectively shutting down Penn State's outside hitting for those rotations.

                                                               (Penn State had way too many herrors against Illinois)
Different Roads (Until Madison)
Since that match, the teams have gone in somewhat opposite directions (up until PSU's 5-set loss to unranked Wisconsin last Saturday).  Illinois dropped a match to Nebraska, 3-1, getting blown out in the 4th game, 25-11.  Minnesota then swept them, at home, and Purdue knocked them off on the road, 3-1.
On the other hand, PSU ran off an impressive string of 7 straight wins, including 5 against teams in the top 25, including Purdue, Ohio State, Michigan, Nebraska, and Minnesota.  The marquis win of the season was beating then #1 Nebraska in Rec Hall, in fairly convincing fashion, with several PSU servers (led by 5-11 Fr. S Micha Hancock) taking Nebraska completely out of their game.
However, PSU returned to their error-prone ways in their two most recent matches, at Minnesota with a 3-2 win (after winning the first 2 games), and their most recent match at Wisconsin, a 3-2 loss, coming from behind 0-2, and fending of 4 match points in the 3rd game, to extend the match to 5 games.
The big question?  Which Nittany Lion team will show up on Friday at Huff Hall — the one that dismantled Nebraska, or the one that looked like it was still in pre-season form at Wisconsin?
Keys to the Match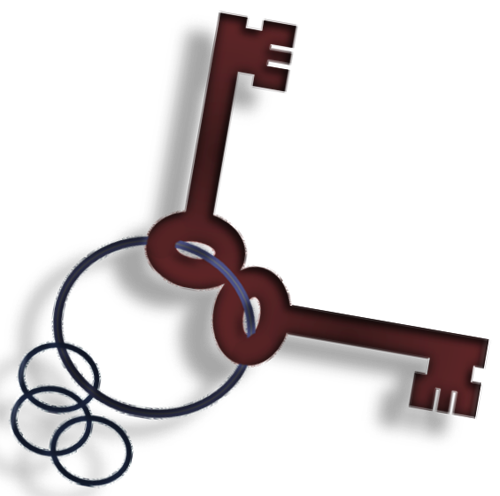 I think there will be five keys to this match:
1) Penn State must (successfully) serve tough, and take Illinois out of system.  Illinois has a very good balanced attack, Lurhsen has a better connection with her middles than Hancock does, and Luhrsen can attack on two, just like Hancock.  Penn State has already shown that they can shut down Ward and Bartsch – but they will have to force Luhrsen to set in those directions.  Last time, Micha Hancock had a career night serving, with 7 aces (tying a Penn State match record), and Penn State combined for 9 total aces.  Can they some how relocate that performance to Huff Hall?
2) A. Scott must be on her 'A' game.  Ariel has been Hancock's go to hitter most of the season, and they have developed the strongest connection on the team.  Of course, that's no secret, and Illinois will focus on shutting down A. Scott and making Hancock work her outside hitters.
3) Deja has to deliver. Deja and Micha have shown an improving connection, but faultered last weekend.  That connection is crucial, given that the Penn Satte passing, and Hancock's connections with her middles is most likely not going to get the job done.
4) Penn State must find a way to limit damage by Liz McMahon.  That means putting Whitney on her at outisde.  Whitney is 6'5″ and McMahon is listed at 6'6″ — and both are freshman.  That should make for an interesting match-up.
5) Penn State's L2 position must deliver.  Last time that position was a net loss for Penn State.  I expect to Whitney out there for her blocking, but she's also going to have to find a way to hit around McMahon and Dorn, if she's lined up there, and that's a risky proposition.
Crystal Ball
At this point in the season, I can't go against Penn State.  Russ will have used last week's debacle at Wisconsin as a wake up call for his young team, and there will be a renewed motivation on Penn State's side of the court.  Given PSU's propensity for 5-set matches this year, especially last weekend, I'll go with PSU, 3-2.