Penn State Prevails after Badgers Grab Leads in Sets 2 and 3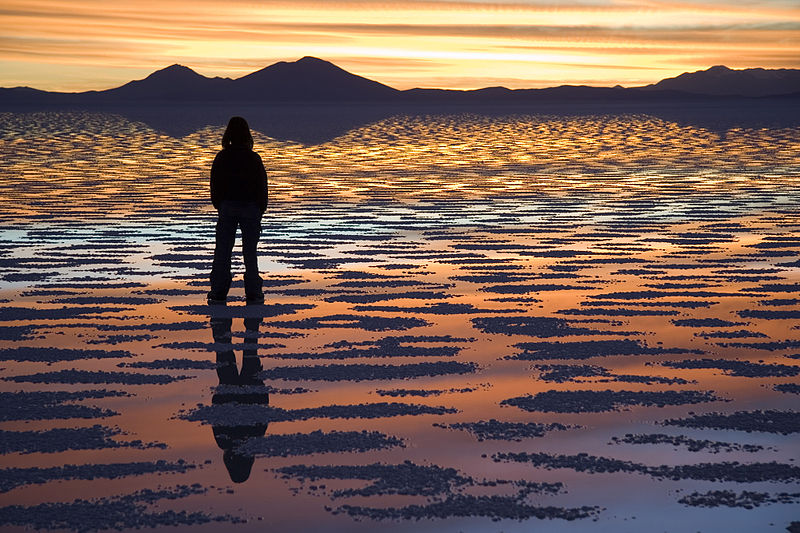 Volleyball can be a game of streaks
The bottom line is Penn State (14-2, 5-1 B1G)  defeated Wisconsin (15-3, 4-2 B1G) in straight sets  (25-22, 25-17, 25-21) last night in Rec Hall.  But from what we can tell from CBSsports.com's GameTracker (we don't know what this match was like in person or on TV —  we weren't able to be there, and the Media Gods decreed that there was no television broadcast, no online streaming video, no radio, no nuttin' other than GameTracker), in the second and third sets, Penn State appeared bent on putting itself in a hole and then seeing if it could catch up.
In Set 2, the Nittany Lions fell behind 13-7.  Set 3 followed a similar script, as Wisconsin fought hard to gain a 15-9 lead.  In both sets, Penn State went on to win (see the analysis by Talking Head, below).
What we took from this match is that Wisconsin is a solid team, and will pose a big challenge for the Nittany Lions when Penn State travels to Madison for a rematch on November 15th.  But up next are away matches against Illinois (7-9, 3-3 in the B1G), which defeated Indiana last night 3-0 — 25-22, 25-23, 25-20, and  Northwestern (11-7, 3-3 in the B1G), which pulled out a 3-2 road win over Purdue (13-25, 25-23, 29-27, 21-25, 21-19).  If the Nittany Lions take either of those opponents lightly, they do so at their peril.
Repeat after us: There is no such thing as a B1G Easy!
About Wisconsin, the Match, and Positives Looking Ahead
By Talking Head
Leading up to the match the two leading questions were: 1) would the Badgers be too  run down from the 5 game thrilling win over OSU the night before, and 2) would our  fans finally see a PSU squad show its dominance in size and experience for a 3- game sweep and begin to separate from the pack.
The answers were "yes" and "kind-of."
What's Up with Wisconsin?
Wisconsin is one of the most exciting and fresh stories in Woman's DI volleyball.   In one year, the face and tenor of the program has  changed, and much of that change has to do with the very talented and energetic coaching staff and their 6-2 Freshman elite setter Lauren Carlini. She did not disappoint last night, demonstrating her talents in recording  28 assists, 5 kills, 1 ace and 6 blocks.
The Badgers have had to do some patchwork to their lineups due  to the injury bug, but they sure fought hard last night to make things  interesting.  You could see they feel the need to take higher risks on serves,  evidenced by their double digit service errors on both Friday night against Ohio State (a 3-2 win) and last night against the Nittany Lions.  Coach Sheffield  has this group playing hard and that will translate to wins.  Any time a team has an elite setter like Carlini, they are a dangerous foe, and she will be the equalizer in many situations.
For Penn State's wins, it seems to be a battle of  attrition, and because the Nittany Lions have bigger and more experienced players, they just seemed to  wear the Badgers down with their block and transition and surging at the end — especially in games 2 and 3 — to snatch the victory from what were looking like losing efforts.
The Match
Game 1
Game 1 saw 11 ties until point 14 in the match, as each team was giving light body shots to test each other.  From that point on, PSU surged ahead for good on two hitting errors by  Wisconsin and maintained that 2-3 point lead through a series of excellent kills from 6-1 Sr. OH Deja McClendon, 6-4 Sr. RS/Opp. Ariel Scott, and an ace from 5-11 Jr. setter Micha Hancock .  PSU's  All-American's stepped forward to take it to the next level.  Game 1 ended with  PSU (.276) having only 4 hitting errors to Wisconsin's 9 (.161).  Scott led the way with 5 kills.
Game 2
Game 2 was something that we PSU fans have seen a  couple times this season as PSU shifts to the other side — uninspired play and gross miscommunications that lead to large leads for the opposition.  I know that the game 2 letdown does occur and have seen it on many levels, but it clearly is a problem and must be very upsetting to the staff.  On the bright side, PSU did show a lot of patience and discipline to work back in the game, and struck back hard and never looked back.
PSU jumped out to a 4-1 lead and everything  looked grand, but the wheels fell off for a bit as PSU just could not side out, which was a combination of lack of ball control and no power on our attacks.  PSU brought in Paulina Prieto Cerame to try to settle Megan Courtney down, but the lead opened up to 15-9.  It could have been worse, but the Badgers had at least 2 service errors to help PSU stop the bleeding.
At 9-14, Coach Rose took a timeout, but PSU gave up another point.  At 15-9, Wisconsin had yet another service error, and PSU took advantage to close the lead to 4 points, and then to 2 points, though a series of  tremendous defensive plays, blocks, and transition kills from Scott.  The  service runs and defense by 5-6 Jr. libero Dom Gonzalez and 5-6 Jr. DS Lacey Fuller were huge, and PSU roared back to tie it at 17.  Again, like game 1, serving specialist 5-6 So. Kendall Pierce broke the tie, as Penn State took the lead at 19-18.   A series of stuff blocks by Deja McClendon, 6-6 Sr. MH Katie Slay, Ariel Scott and our best server at the line closed the match out 25-21.
While you never want to be at 9-15, PSU's 10-3 run was a thing of beauty, and the focus on the girls was  laser sharp as they sensed the Badgers starting to hesitate.   Rec Hall  responded with thunderous approval.
During the intermission, I'm sure the  girls noticed a few more grey hairs on Coach Rose's head while they listened to  a good and deserved verbal lashing.  Game 2 had Wisconsin hitting at a .059 clip and PSU at .194 — although the Nittany Lions did side out at 61% to 41% for the Badgers.  PSU  gave up runs of 4 and 3  in the middle of that match and other than that is was  side out ball until Penn State's runs to surge ahead.  PSU's blocking came alive at the end — something that is starting to become  a very likeable trend.
Game 3
In Game 3, PSU responded very well, jumping to a 6-4 lead, but Wisconsin responded with Carlini and Ellen Chapmen taking over the match for a bit to surge ahead 10-6.  PSU responded by bringing in 6-2 RS Fr. OH Paulina again and 6-2 Jr. Nia Grant in for 6-5 RS So. Aiyana Whitney.  Despite those changes, Penn State initially failed to get any traction and fell further behind, 9-15, but again was kept alive by two Wisconsin service errors.  At 10-15, Penn State AGAIN began their surge, whittling away at the lead and finally tying the game at 17 through repetitive kills by Scott, 6-2 So. OH Megan Courtney,  Hancock, and good serving and defensive play from Fuller.  And again, for the 3rd time, Pierce broke the lead at 18-18 with the help of back to back  thunderous kills by a fresh and very motivated Nia Grant.  Grant took a step  further with a back breaking ace to put PSU up 22-20.  The pattern of previous  games and matches lived on with this one ending 25-21, with blocks and kills by Slay, McClendon and Scott.
The Take Away (Two Out of Three Edition)
Certainly a positive to take from this is the resiliency that PSU demonstrated to be able to bend but not break.  This allowed its strengths of blocking and transition to take over at the end.
I have heard Coach Rose say a few times something like "a team needs to be good to 15, excellent to 20, and perfect from 20 on." Two out of three ain't bad, but the team sure does have a lot to work on the first one — being good in the early part of the game.
I am well aware of who did not have spectacular games  and stellar statistics, but I feel it important to note how much better PSU was at blocking and digging — ESPECIALLY at the end of games.  I also like that PSU is  winning without Micah going on huge runs or lots of aces.   We know that she  will produce, and boy do we love it when it happens (and the question is "when," not "if"), but it is comforting to see the team starting to embrace its physical side again, win the side out battles, and  take over the net at the end of the game.

 We don't believe Coach Rose will settle for two out of three, but it's a start
Match Stats