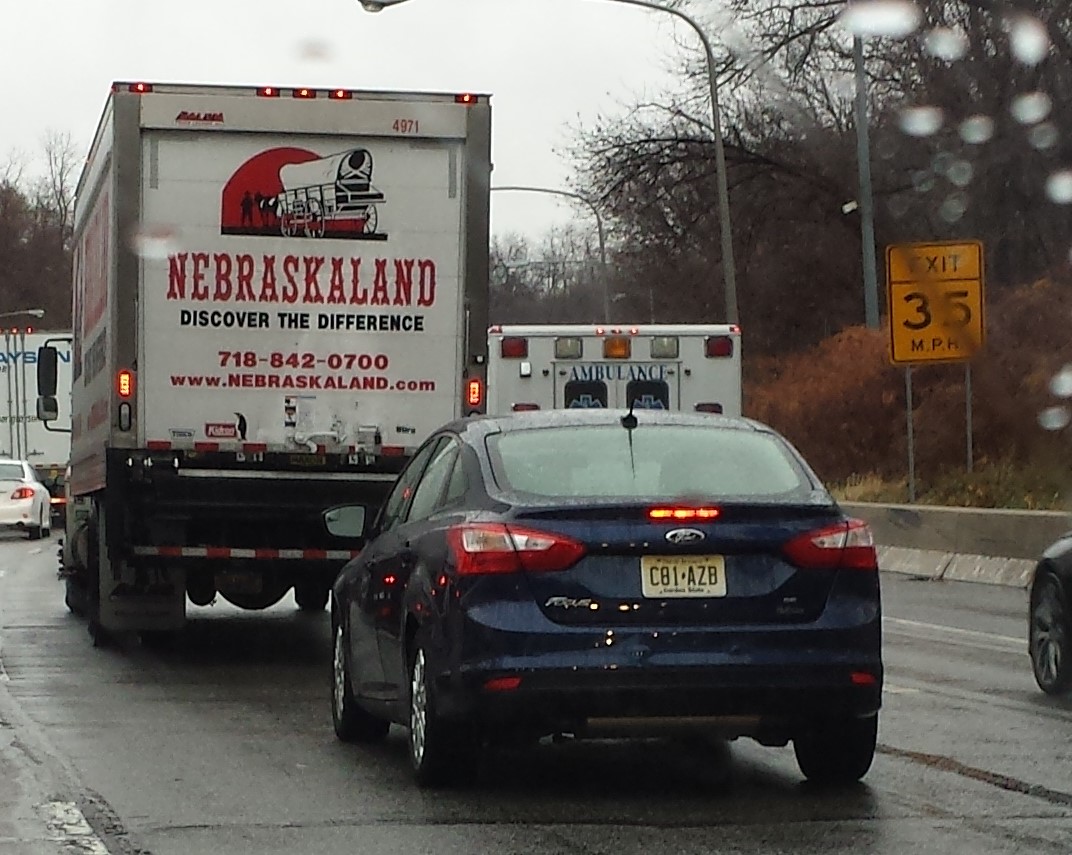 Exclusive photo of the alleged Nebraska "Spy Truck," which allegedly was sent to secretly scout the Nittany Lions, but mistakenly ended up in Philadelphia and returned with an in-depth scouting report on Penn.  Allegedly, the driver said to Nebraska head coach John Cook "Penn is not Penn State?  Who knew?"  Allegedly, Cook replied "Quakers rule!"
Q&A with Talking Head
We're talking today with Talking Head, who has been involved with volleyball for many years on many levels.  He kindly give us his perspective on this year's Nebraska women's volleyball team and the upcoming match with Penn State.
Blender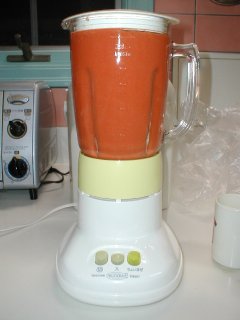 DigNittany: Nebraska – with the addition of 6-2 Sr. OH Kelsey Robinson, twin 6-3 Fr. OHs Kadie and Amber Rolfzen, 5-10 Jr. setter Mary Pollmiller, and 5-6 Fr. libero Justine Wang-Orantes — probably had more new players to work into its lineup than any other top-15 team. But they've managed it, somehow, and even after the 3-0 loss to Purdue last Friday, stand 23-5 overall and 16-3 in the B1G. Your thoughts on what the Huskers have accomplished this season.
Talking Head:  Many of us were dead wrong on where Nebraska would be at this point in the 2013 season.  Coach Cook has done a masterful job of blending such "new-ness" with transfers and Freshmen.
These girls clearly know how to compete and aren't fazed by the weight of playing in front of such huge crowds and in hostile environments in the B1G.  They have embraced the tradition of such a historic program and seem to love it.
I, along with others, have been waiting for the freshmen to hit the wall, but they defy the trend and keep hammering away without losing a beat.
It certainly will be interesting to see how Nebraska does in the NCAA Tournament, as they will be hosting a Regional Final (most likely along with Illinois). Whew!  That will not be easy for anyone coming into those nests.
Robo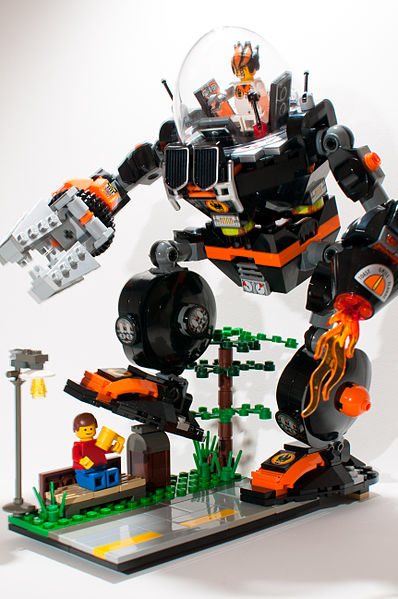 DigNittany: Kelsey Robinson is a leading candidate, if not the leading candidate, for B1G Player of the Year. We've been so impressed with her (we're not alone in that), but one thing that really struck us was that she is a team captain as a transfer. What can you tell us about "Robo," her contributions to Nebraska this season, and what Penn State will need to do to try to limit her impact on Saturday's match?
Talking Head: By far Nebraska's coup of landing Kelsey Robinson has proven to be the most successful and impactful of any transfer this year in the women's game.  No other player has made such a difference in one year.  It is hard for any fan of the sport not to be happy for a player like Robinson who makes such a difficult decision, especially with only one year of eligibility left, and enjoys such success.
As far as her direct impact on the Nebraska program as a player and leader, it is not difficult to understand why Kelsey was given the "C" on her chest and embraced that role.  One only has to look at her Bio and track record of success in High School, the USA Program and at Tennessee.  It has a whole page dedicated to her MVP's, All Tournament Teams, ALL–SEC, All-American honors, etc.
Clearly, from the moment that she stepped on the campus Coach Cook recognized he had a "player" on his team that "brought it" every drill, practice and match.  He has described her as having "a natural competitiveness and skill set to be one of the best all-around outside hitters in the country."
Coach Cook didn't have to have the power of precognition to see that Kelsey immediately commands respect from her teammates and coaches due to her work ethic and competitive nature.  When you add that to her maturity and experience, you have a dream player and one, I might add, that was SO needed after the loss of Mancuso, Cook, and Werth, who were cornerstones of Nebraska's program last year.
Although Kelsey's overall stats have been tremendous, there have been a few games where she struggled a bit, but she has responded the next game by heating back up.  Penn State no doubt will have its hands full with "Robo," but I think they are smart enough to know you will never shut down a player like that completely.
Clearly PSU has to make life difficult for her to earn points by keeping rallies going and getting touches on her.  Matchups are always interesting in the B1G and somehow Purdue figured out a way to slow her down and the team as Kelsey only had 11 kills on 33 swings and 7 errors in their most recent meeting with Purdue winning 3-0.  Purdue out dug (significantly) and outblocked Nebraska and that can be very frustrating to a team.
Robinson is going to get her kills but if PSU can limit her easy kills and make her swing multiple times to get a point that will eventually favor PSU. The more her pitch count goes up the more balls go away from others and original "game plan" can be lost. Kelsey has 300+ more swings than her closest teammate.  Shut the others down early and they will set her more and more.
Cecilia Hall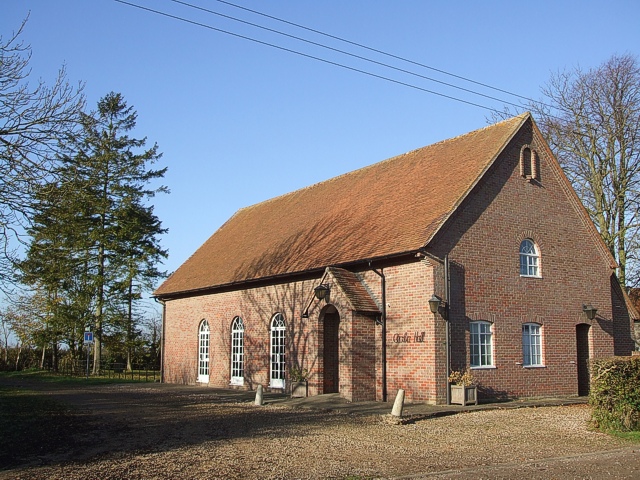 DigNittany: Cecilia Hall, Nebraska's 6-3 So. MB, is in 4th place in the B1G in blocking (as a team, the Huskers rank 3rd in the B1G with 2.81 blocks/set; Penn State ranks #1 with 3.09 blocks/set). What challenges does she present to Penn State, and what can Penn State do to counter her effectiveness at the net?
Talking Head: Cecilia Hall has definitely emerged as a very stout figure in the Nebraska defense.  Although neither of Nebraska's middles has impactful numbers on offense, clearly Hall has found a way to contribute and score points on blocks.  I'm not so sure the Nittany Lions will need to do a lot of movement and slides in the middle, especially as all three Pin hitters are so long and can get engaged.  Straight up, PSU is higher and bigger in the middle, and that is definitely an area that can be attacked.
[Editor's note: The photo at right really is a photo of Cecilia Hall.  But we admit it's not a photo of Cecilia Hall.]
The Rolfzen Twins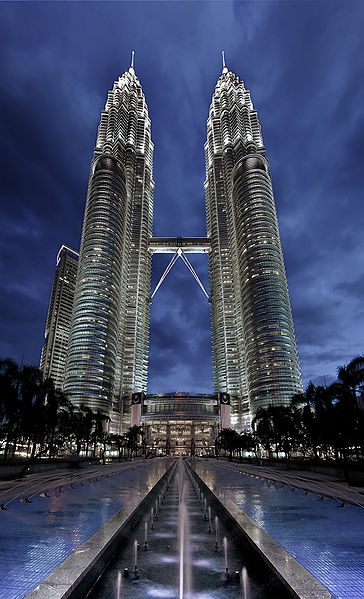 DigNittany: The Rolfzens — compare and contrast. (We kid, but we're interested in hearing your thoughts about their seasons so far).
Talking Head:  Like the Tapp sisters at Minnesota, one seems to get more attention than the other, but to me BOTH are equally dangerous and so impressive in their court savvy and volleyball IQ.
It is amazing that Coach Cook would find such gems just down the road, and two of them to boot living in the same house. While Kadie clearly carries more of the offensive load — with 320 kills to Amber's 204 — Amber has doubled up her sister in the blocking department.
I think the area that is MOST impressive is how well they move on defense and their touch on the ball. Long and productive careers at Nebraska  for both.
Crystal Ball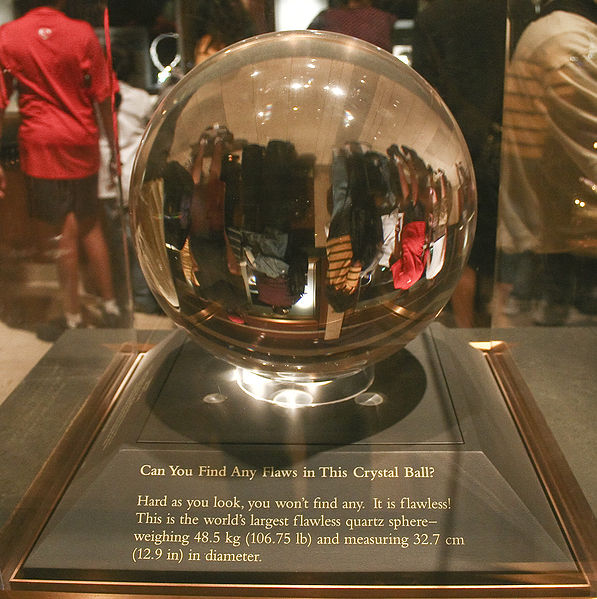 DigNittany: So, we're hoping you brought along your crystal ball. Care to venture a guess on how the match plays out?
Talking Head:  As the season progressed, I think many of us hoped that the B1G Title would come down to this match, but it was not to be. Regardless, both of these well-coached teams have had this date circled on their calendars since last spring, and although the players and staffs knew to take one game at a time, this one was always looked at.
For Penn State, here is a great opportunity to play in front of 8,000+ fans in the rival's backyard, and an excellent tune-up for the NCAA's.
For Nebraska, this is an excellent chance to show their stuff on a National Stage against a team "picked" to be in the Final Show and against some players that already have a ring.
I see the advantage in scouting to Penn State, as Nebraska has a system and "serious" hierarchy of set distribution that the Nittany Lions have the personnel to address.  Penn State has proven that on any given night, and any given opponent, they attack teams through various means and in differing areas……because they can.
Looking forward to the "Battle of Legends in Lincoln!"  PSU 3-1.
DigNittany: Thanks so much for taking the time to talk with us.  Much appreciated.