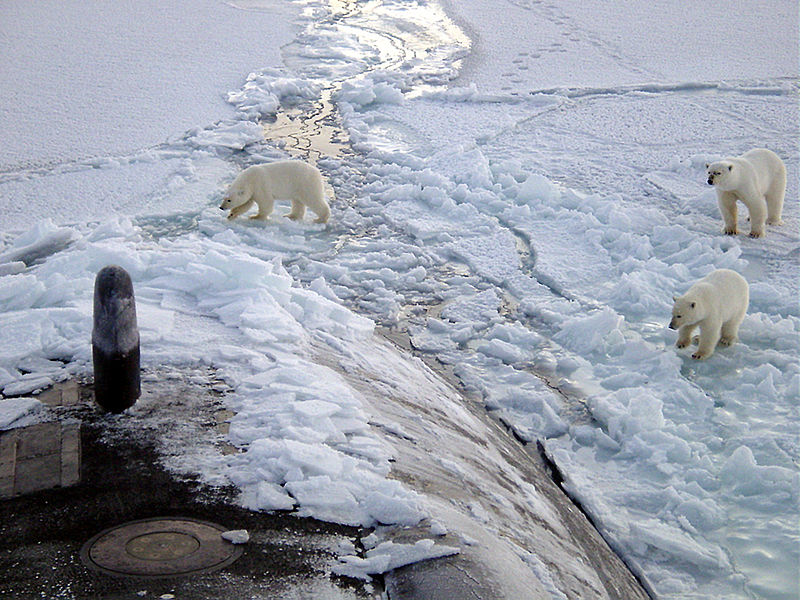 Exploring the Polls
By Lionsfan
Riddle me this, Batman: Penn State outhits Ohio State .342 to .144 and sweeps the Buckeyes in Columbus  . . . so why did the win feel less than comfortable and dominant? Maybe 13 service errors had something to do with it?
The Lions seemed to be back on track the next match, up 2-0 on the Wolverines in Ann Arbor and hitting over .350 . . . before dropping two sets and needing a fifth to finish them off.
So two more conference wins and an undefeated first half of the B1G season (yay!), yet clearly a lot of things the team needs to sharpen.  Looking ahead, the biggest concern for the Lions isn't just its four-game road swing, it's that those four games will have included two Wednesday/weekend splits — which seems a little more taxing on the body.
We hope that by the time the team arrives in Lincoln for its marquee matchup with Nebraska on Sunday, they are ready to put up a fight against a team that looked awfully good in a sweep at Illinois.
We can only hope the game is as exciting as last year's thrilling five-setter at Nebraska.  The excitement level will be through the roof as the best rivalry in college volleyball continues its storied history (yeah, we're biased . . . but, can we help it that we're also right?).
Seeing Red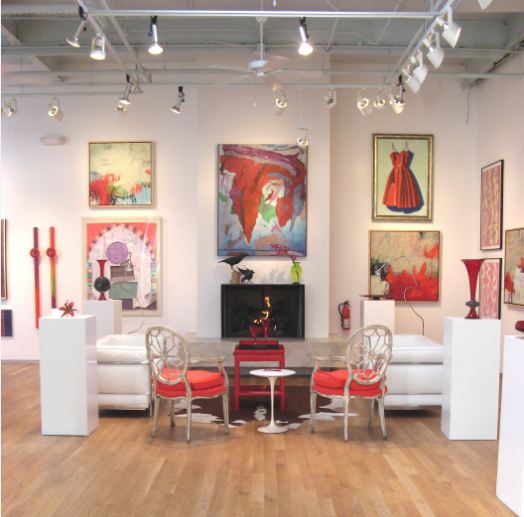 Yes, America . . . Stanford can bring it on the road, even if it ain't always pretty.
Facing its first true conference road test, Stanford came on top of Washington in its second straight five-set win — a result that may be surprising to some considering the Cardinal only scored 10 points apiece in sets 1 and 3 against the Huskies, part of a season-low hitting percentage (.110).
But a win is a win is a win — a mantra the team was repeating two days later when it needed five sets again to beat Washington State, which has yet to win a Pac 12 contest.
Even if the Cardinal's road luck runs out, they will still be a top tourney seed . . . they just have too many wins against too many great teams.  We imagine the performance might not always allay fans' nerves, but you have to be impressed with the team's body of work (undefeated in the Pac?!) and will to win (hmm, that reminds me of another team . . . .)
Sunflower Showdown (aka Rock Chalk, Take 2)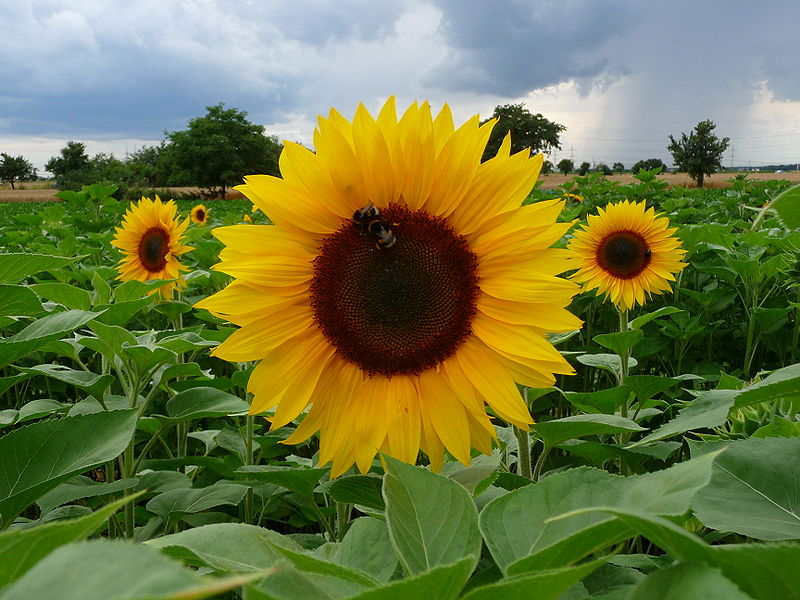 For the first time in history, Kansas and Kansas State met as ranked opponents. Kansas quieted any doubters and made a huge statement with a four-set win over its in-state conference rival. From kuathletics.com:
A season of program bests added more to its resume Monday afternoon when Kansas volleyball earned a No. 17 ranking in the American Volleyball Coaches Association (AVCA) Division I Coaches poll and a No. 8 spot in the NCAA RPI projections – the highest in school history in either category. KU improved to No. 17 on the AVCA poll, surpassing the previous highest ranking of No. 21 set on Sept. 20, 2004, which the Jayhawks tied twice this season.
The Jayhawks have a challenging road ahead in the second half of the Big 12 season, starting with a battle at Iowa State.  Can they keep the storybook season going? (Wait, Kansas is called the Sunflower State?)
Sunshine Showdown
Since Mary Wise took over the helm at Florida, she has gone 28-2 against the Gators' in-state nemesis Seminoles.  But two of those last four battles have gone to extra points in the fifth set, with Florida edging Florida State 17-15 in both 2009 and 2010 (in one of the most memorable NCAA tourney matches that year).
Is this the year that Florida State earns its first series win since 1994?  They get to host, and the No. 12 Seminoles are nipping at the No. 11 Gators' tails in the rankings . . . which might not have happened if Florida hadn't come from 0-2 down to beat Texas A&M a few days ago.
Bragging rights, a potential spot in the Top 10 and a higher tourney seed could all be at stake.  Sounds like a must-watch match, and thankfully ESPN3 will air it online on Wednesday night.
West Coast Quake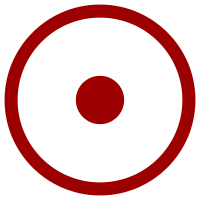 The standings atop the WCC got a little tighter as the two top teams each recorded a loss: Saint Mary's handed San Diego its first conference loss of the season in a five-set thriller (25-22, 23-25, 25-21, 21-25, 15-13), while Santa Clara handed BYU its second loss of the year (overall and in the conference) in another nail-biter (31-29, 20-25, 25-21, 13-25, 16-14).
The party for one of the teams will be short-lived, as the two upstarts meet each other on Thursday, with Santa Clara then traveling to San Diego two days later, with a potential shift in the standings in store.  Also keep in mind that San Diego and BYU still have to play each other twice, and fifth-place Pepperdine seems to have stopped the bleeding.
Things are getting awfully exciting in the WCC!
DigNittany's North Pole Poll (Where is the Love?)
One World. One Team.
DigNittany's North Poll Pole Top 10 has gone and done it again: not much love for the Nittany Lions (#2), lots of love for Stanford (#1), Oregon (#3), and for the Pac-12 generally (five of our top seven). We love you, Nittany Lions.  Prove us wrong against Nebraska!
Here are the polls and rankings for October 22, 2012:
DigNittanyVolleyball's North Pole Poll (It's Cold at the Top) 10-22-12
Rank
DigNittany's
North Pole
Poll

Wins
Losses
North Pole
Poll Points
NCAA RPI
10-21-12
Russ Rose's
Top 10
(as voted
in the
AVCA Poll)
John Dunning's
Top 10
(as voted
in the
AVCA Poll)
Lionsfans'
Top 10

DigNittany's
Top 10
(as voted
by our
slacker staff)
1
(10 Pts)
Stanford
18
2
39
1
Stanford
Penn State
Stanford
Stanford
2
(9 Pts)
Penn State
20
1
35
2
Oregon
Stanford
Penn State
Oregon
3
(8 Pts)
Oregon
18
1
33
6
Penn State
Nebraska
Oregon
Penn State
4
(7 Pts)
Nebraska
17
2
27
3
Nebraska
Oregon
Washington
Washington
5
(6 Pts)
Washington
17
2
26
11
Washington
Washington
Nebraska
Nebraska
6
(5 Pts)
UCLA
15
4
18
5
USC
UCLA
UCLA
USC
7
(4 Pts)
USC
19
3
17
14
UCLA
USC
Texas
UCLA
8
(3 Pts)
Texas
16
3
13
4
Texas
Texas
USC
Texas
9
(2 Pts)
Minnesota
17
4
8
9
Minnesota
Minnesota
Minnesota
Minnesota
10
(1 Pts)
Florida
17
2
3
10
Hawaii
Florida
Florida
Florida
Lionsfan Looks Ahead
by Lionsfan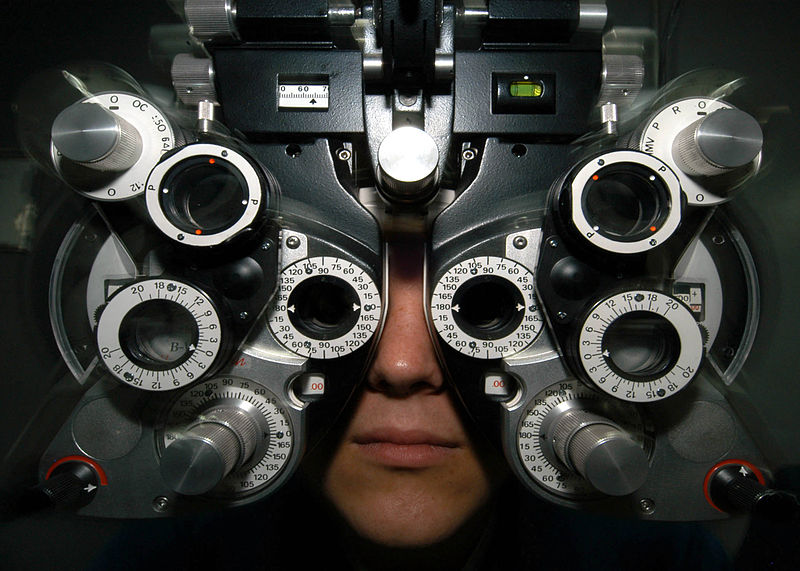 Hottest Teams: Stanford
Losing Steam: Purdue, Illinois
This week's AVCA Top Ten Acton
1. Penn State @ Iowa, @ #4 Nebraska (live Sunday afternoon on BTN)
2. Stanford vs. Arizona, vs. Arizona State
3. Oregon @ Colorado, @ Utah
4. Nebraska vs. #20 Ohio State, vs. #1 Penn State
5. Washington @ #7 USC, @ #6 UCLA
6. UCLA vs. #5 Washington, vs. Washington State
7. USC vs. Washington State, vs. #5 Washington
8. Texas vs. Baylor, @ Oklahoma (live on ESPNU Sunday afternoon)
9.  Hawaii @ Long Beach, @ UC Irvine
 10. Minnesota vs. Northwestern, vs. Illinois
Other Key Clashes This Week
#11 Florida @ #12 Florida State (Wednesday on ESPN3.com),
#17 Kansas @ #22 Iowa State
Upset Alerts
#12 Louisville @ Cincinnati (ESPNU on Sunday)
#21 Purdue vs. Michigan/Michigan State
#14 San Diego vs. Santa Clara
#25 Saint Mary's @ Santa Clara
"Receiving Votes" Team Most Likely to Crack Top 25: Tennessee
Lionsfan's Completely Uninformed Big Match Picks
Nebraska over Penn State,
Washington over USC,
UCLA over Washington,
Florida over Florida State
Next Week's Top 10
1. Stanford
2. Nebraska
3. Oregon
4. Penn State
5. UCLA
6. Washington
7. Texas
8. USC
9. Hawaii
10. Minnesota
RPI Bracket Watch
Purdue drops down again, and we're pretty sure their hope for a seed may be gone for good.  Meanwhile, Hawaii is starting to give fans hope that it might actually get to host those first two rounds.  Based on RPI, predicted future results* and my swami smarts, here are the brackets:
Purdue Regional: 1. Penn State, 2. Oregon, 3. Kansas State, 4. Florida State
Texas Regional: 1. Texas, 2. UCLA, 3. Florida, 4. BYU/San Diego
Nebraska Regional: 1. Nebraska, 2. Louisville, 3. Kansas, 4. Southern Cal
Cal Regional: 1. Stanford, 2. Minnesota, 3. Washington, 4. Hawaii
*Still confident that Texas is the lowest No. 1 seed and that UCLA is the highest No. 2 seed, and everything else flows from there. A Penn State loss at Nebraska flips their RPI standings, and sends Louisville to Lincoln instead. Of all the teams above, Kansas might be the team that has the most likelihood to drop out — simply because they have a lot of conference tests to still pass.
NCAA RPI – 10-21-12