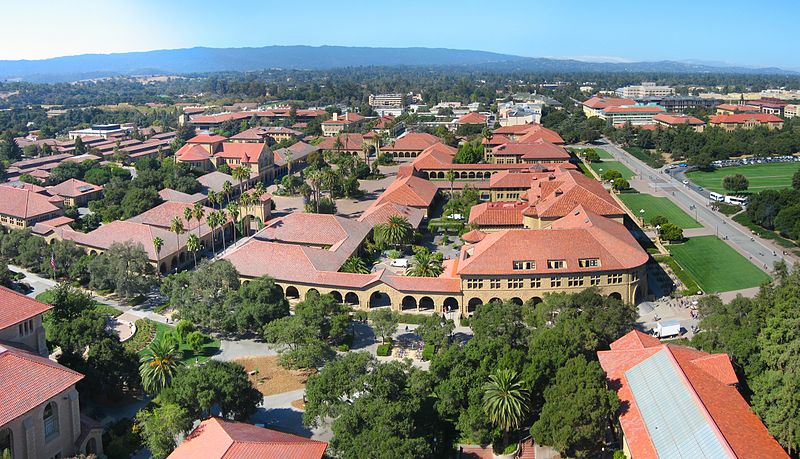 Here's the third of four installments of our preview of the Nike Big Four Volleyball Classic, which opens on Friday, Sept 9th, when Florida will face Texas and Penn State will take on Stanford (8:30 p.m. ET).  In this post, we feature a Fanalysis of Texas, by vbobsessed, a Texas fan who kindly agreed to help us out with a fan's perspective on the Longhorns.
We've also included Quick Views and team rosters for all four teams, plus the Fanalyses of Stanford, by SakiBomb25, and Florida by Thrill of the 'ville, which were in a previous posts.  We'll have our fourth and final Fanalysis segment, on Penn State, tomorrow.
Quick View: Texas
Heading into its double-header with Minnesota this past weekend, Texas had a lot of positives. They were ranked #4 in August 29th AVCA Division I Coaches Top 25 Poll. 6-2 Sr. MB Rachael Adams had been named as one of 30 NCAA volleyball student-athletes nominated for the 2011 Lowe's Senior CLASS Award, and had averaged 4.56 points, 3.25 kills and 1.75 blocks per-set (with a gaudy .500 attack %) in the Burnt Orange Classic, earning Most Outstanding Player honors. 6-1 Fr. OH Khat Bell had averaged 3.00 kills/set, 3.88 digs/set and 1.00 blocks/set for the tourney. Adams and Bell had been joined on the All-Tourament Team by 6-3 So. MB Haley Cameron.
All this was in line with the Longhorns' high-expectations for the season, as Texas was voted pre-season #1 in the 2011 Big 12 Conference in a poll of the league's head coaches.
This past weekend was a different story, as Texas dropped both matches to the Golden Gophers, dropping Friday night's match to Minnesota 3-0 (25-20, 25-20, 25-17), and following up with a second 3-0 loss on Saturday night (25-19, 25-21, 25-22), which left the Longhorns with a 2-2 record for the season (Minnesota is now 3-1).
Reports from fans who witnessed the matches are that Texas had difficulties with serving and serve-receive — not surprising for such a young team:  In addition to Bell (Fr.) and Cameron (So.), 6-3 Fr. Haley Eckerman, 6-3 RS So. Bailey Webster, and 5-11 So. S Hannah Allison are freshmen and sophomores who have seen significant action this season.
Longhorn fans have many reasons for optimism, but Texas (like most teams this early in the season) has several unanswered questions as they head to Palo Alto.
Texas Fanalysis
DigNittany: Texas had a rough weekend. Beyond the obvious (and true) explanation that it's early in the season, and pretty much every team is working out kinks, reports from fans who witnessed the matches were that Texas had difficulties with serving and serve-receive. Do you think the serving and serve receive were major culprits, or do you see other factors at play?
vbobsessed:  I was able to watch both of the UT vs Minnesota matches from the comfort of my home in Austin, TX thanks to a subscription purchase.  What I saw was a very talented Minnesota team take it to the #4 team in the country (or should I say the #4 RANKED team). After watching the Horns at the Burnt Orange Classic, I thought of ten teams better than Texas.
UT did not serve tough. They did not do enough to take the opposing team out of system.  Rachael Adamsis serving this year, which she has not been asked to do much prior. I like her hard float serve, but she is error prone.  As far as serve receive, we are missing Sha'Dare McNeal.  [Editor's Note: McNeal, a 6-1 Jr., is out with a knee injury, with no reported timetable for her return.]  Sarah Palmer is the next best option in my opinion, but because she is not wearing the libero jersey, she is in for only three rotations.  Sydney Yogi has difficulty with the high float AND the short drop.  Khat Bell might be the answer as the year progresses. She is not consistent . . . yet.
DigNittany: Texas (like Penn State) is a very young team. In addition to Khat Bell (Fr.) and Haley Cameron (So.), freshmen and sophomores who have seen significant action this season include 6-3 Fr. Haley Eckerman, 6-3 RS So. Bailey Webster, and 5-11 So. S Hannah Allison. How much of a factor has the relative youth/inexperience of the team been so far this season, and what are your expectations for the team as it matures throughout the year?
vbobsessed: Youth and inexperience are the biggest problems for UT.  At times Haley Eckerman, 6-5 Fr.Madelyn Hutson and Bell were the front line.  Bell and Eckerman are being asked to be outlet hitters on broken plays. Not an easy assignment for two freshmen.  My expectations were high coming into this season with the addition of these talented players.  But I have had to reevaluate this with the loss of McNeal.  If this team can find a tougher identity and if McNeal can make a return to the floor, this team has the intangibles to do amazing things.
DigNittanyVB: Do you expect any line-up changes for Texas on Friday/Saturday?
Vbobsessed: I would love to see UT run a 5-1 this weekend, rather than the 6-2. Put in either 5-10 Sr. S Michelle Kocher or Hannah Allison and let them find the hot hitters. We have to establish a middle attack to get our outsides one-on-ones.  There also needs to be another attacking option out of the backrow.
DigNittany: So, what are your predictions for the tournament?
vbobsessed: Florida with Kelly Murphy and Kristy Jaeckel will be too much for my Horns. Their senior leadership will serve them well this season. I'd be curious to see some tape of the ISU vs UF match to see what Christy Johnson-Lynch dialed up to win that one.  In the other match up I'm going to go with PSU over Stanford. I'm excited to see PSU's young setter Micha Hancock perform.
For Saturday, I'm picking Florida to get the win over PSU and the Longhorns to take down the Cardinal. This really is just a guess and some wishful thinking on my part. I would not be surprised with any scenario playing out.
DigNittany: Thanks so much — we appreciate the time you took to share your thoughts with us and our readers.  
Texas 2011 Team Roster
| | | | | | |
| --- | --- | --- | --- | --- | --- |
| NO. | NAME | POS | HT. | CLASS-EXP. | HOMETOWN (LAST SCHOOL) |
| 5 | Rachael Adams | MB | 6-2 | Sr.-3L | Cincinnati, Ohio (Mount Notre Dame) |
| 12 | Hannah Allison | S | 5-11 | So.-1L | Siloam Springs, Ark. (Siloam Springs) |
| 24 | Ashley Bannister | OH | 6-1 | Fr.-RS | Sugar Land, Texas (Travis) |
| 1 | Khat Bell | MB/OH | 6-1 | Fr.-HS | Mesquite, Texas (North Mesquite) |
| 20 | Haley Cameron | MB | 6-3 | So.-1L | La Jolla, Calif. (La Jolla) |
| 10 | Haley Eckerman | OH | 6-3 | Fr.-HS | Waterloo, Iowa (East) |
| 3 | Madelyn Hutson | UTIL | 6-5 | Fr.-HS | Brentwood, Tenn. (Ravenwood) |
| 4 | Michelle Kocher | S | 5-10 | Sr.-3L | Wheaton, Ill. (St. Francis) |
| 14 | Sha'Dare McNeal | UTIL | 6-1 | Jr.-2L | San Diego, Calif. (Fallbrook) |
| 16 | Sarah Palmer | L | 5-10 | So.-1L | Kailua, Hawaii (Hawaii Baptist Academy) |
| 18 | Amber Roberson | OH | 6-2 | Sr.-3L | San Antonio, Texas (Wagner) |
| 23 | Bailey Webster | OH | 6-3 | So.-1L | Baltimore, Md. (St. Paul's School for Girls) |
| 15 | Sydney Yogi | L | 5-2 | Sr.-3L | Honolulu, Hawaii (Punahou) |
Quick View: Stanford
Stanford remained undefeated with victories this past weekend over Notre Dame and Duke. Against Duke, the Cardinal were led by 6-0 So. OH Rachel Williams, who totaled a match-high 24 kills on 60 attempts (with a .383 attack %), 22 digs and three blocks, and 6-2 So. MB Carly Wopat, who registered 14 kills on 33 attempts (no errors), 12 digs and six blocks, and 5-11 Jr. S Karissa Cook, who had a career-best 51 assists and a career-high tying 20 digs. Williams was named the tournament MVP and was joined on the All-Tournament Team by Wopat and Cook.
Although Stanford lost All-Americans Gabi Ailes, Alix Klineman and Cassidy Lichtman from last year's team, the expectations for the Cardinal are always high, and this season is no different. As Head Coach John Dunning noted in Stanford's pre-season outlook:
Our goal is to be one of the teams in the country who has a chance to play for the national championship and one of the teams in the Pac-12 that competes for the conference championship. I think everyone in our program would agree that this is one of those years that is a little harder to predict just how successful we'll be because we have new people stepping up into bigger roles. That adds a huge amount of excitement for our program this year.
In addition to Williams, Wopat, and Cook, other keys players for the Cardinal include 6-1 Jr. MB Jessica Walker, 6-2 RS FR. OH Lydia Bai, 6-6 Jr. OH Hayley Spelman, 5-10 Jr. L Hannah Benjamin, and 5-10 So. DS Mary Ellen Luck.
Stanford Fanalysis
DigNittany: Stanford lost All-Americans Gabi Ailes, Alix Klineman and Cassidy Lichtmanfrom last year's team, but is undefeated this season. This past weekend 6-0 So. OH Rachel Williams, 6-2 So. MB Carly Wopat, and 5-11 Jr. S Karissa Cook Cook led the way. Williams and Wopat were both on the Pac-10 All-Freshman team last season, so we imagine expectations were high for both of them. Have any players exceeded your expectations this season? Do you see any players taking on bigger roles as the season progresses?
Sakibomb25: I have actually been really surprised with the improvements that Rachel Williams and Carly Wopat have made. Losing Klineman, Lichtman, and Ailes was huge for Stanford and everyone was a bit worried about who would step up, since this team is relatively inexperienced.
Even though both Williams and Wopat made the All-Pac-10 Freshman Team, there was no indication from their play last year that they would become leaders on this year's team. It's encouraging that Williams is improving offensively every match and her defensive isn't too shabby either. It will be interesting to see how she handles a bigger block (Penn State will be an excellent opportunity for her to showcase how much she's improved), but for now, she's the offensive gun Stanford will have to rely on. Once her back-row attack gets going, I think she'll be even better.
Wopat has also done very well, both on offense and defense. I think it's a testament to her all-around game that she is playing in the back-row, and I hope that she continues to get set from the back-row, because Stanford could use another offensive option. It would be great if she turns out to be like Lauren Cacciamani, who was a force to be reckoned with in all six rotations. Wopat's blocking has also been very good as well and hopefully it will continue for the rest of the year.
Another thing that surprises me is the back-row play for Stanford, most notably their defense. Losing Ailes was huge, but Hannah Benjamin, Mary Ellen Luck, and Kyle Gilbert have really made it their mission to not let the ball drop on any point. Defense is what is defining this team and that isn't something I would have expected this year.
DigNittany: Coach Dunning has stated that Stanford's goal each year is to be one of the teams in the country who has a chance to play for the national championship and one of the teams in the Pac-12 that competes for the conference championship. Do you think those are realistic goals this season, and are there any particular challenges you see to achieving them?
Sakibomb25: I think winning the national championship should always be the goal, because if you don't strive for the best, you probably won't achieve it. With that being said, I think it is unrealistic for Stanford fans to expect a national championship this season. Would I complain if it happened? Heck no. But unless Stanford won the 2011 NCAA lottery, I just don't think it's going to happen — there are too many questions and too much inexperience. Losing your top hitter (Klineman), digger (Ailes), passer (Ailes/Lichtman), and setter (Lichtman) is really too much for any team to overcome, no matter how many Senior Aces a team has. I think that the Cardinal have the guns to get to the Sweet Sixteen. Anything beyond that, I would be ecstatic.
For many fans, it's all about the end result: National Championship or nothing. I confess I used to be that fan. However, this year it's going to be the growth and improvement of the team and I'm excited to see how that plays out. I think with our recruiting class next year, it will set up the foundation for a national championship run in 2012.
I think there are a few areas that would prevent Stanford from winning the National Championship:
1) Low production from the OH2 position: Right now, it's between Sam Wopat and Lydia Bai and each brings something different to the table. Wopat is more of the offensively-gifted player, while Bai puts up a much stronger block. If there were some way to combine the two, we'd have a great complement to Williams. However, I think it is really going to be a position by committee this season. Whichever player steps up in practice, or whichever team Stanford is facing, will get the starting nod, IMHO.
2) Low production from the opposite position: For reasons unknown, Hayley Spelman has not been producing as she did last season. Morgan Boukather has played right side this year and puts up a much better block than Spelman. My advice would be to start Boukather, hope that she becomes comfortable on offense, and bring Spelman off the bench for a spark. If you aren't getting offense out of this position, you might as well get some defense.
3) Lack of a decent second setter when Cook digs an attack: Stanford was spoiled by having Ailes taking the second ball last year and it was a skill of hers that was vastly underrated. With Cook getting so many digs, someone else will have to set the ball. No one else on the team is really a setter, which is why it hurts the Stanford offense and our transition game.
4) Prone to passing lapses: There have been times where Stanford has gotten stuck in a bad rotation or two and opponents have gone off on serving runs. I think it's just a lack of experience in the Stanford backcourt and hopefully this problem will go away as the season progresses, but it is a huge concern for all Stanford fans.
DigNittany: Stanford seems to have a nice mix of youth and experience, with redshirt freshman Lydia Bai, sophomores Rachel Williams and Carly Wopat, and juniors Karissa Cook, Jessica Walker, Hayley Spelman, Hannah Benjamin, and Mary Ellen Luck. Who do you see as the key leaders for Stanford this season?
Sakibomb25: I see Cook as being one of the main leaders on the team. I think as the setter, you have to have command of your team and be the one your teammates turn to in a time of crisis. I also think that Carly Wopat and Rachel Williams are also going to lead the team by example. Stephanie Browne and Jessica Walker, being the only seniors on the team, are also going to have some say as well. Although we are young, we've got a great group of people to lead the team into battle.
DigNittany: Are there really only two Wopats? We could swear we saw three of them on the court at the same time in one match.
Sakibomb25: There are actually two more Wopats, but Dunning is waiting until the post-season to unleash them out on the world. They are both walk-ons, so there are no scholarship issues.
DigNittany: So, what are your predictions for the Tournament?
SakiBomb25: The Penn State-Stanford match is really a toss-up for me. I know Penn State is the defending national champion, but they too lost a lot last year with the graduation of Blair Brown, Arielle Wilson and Alyssa D'Errico. However, they have a fantastic crop of players returning from last year, and they get Darcy Dorton back. Even though Stanford is playing at home, I think Penn State will be able to exploit Stanford's weaknesses and takes the match in four (though I would be very happy if the Cardinal won!).
Texas and Florida is a toss-up as well. Texas just oozes talent and athleticism, while Florida is the most experienced of the four teams, led by Kelly Murphy and Kristy Jaeckel. My gut says that Texas, even with the injury to Sha'Dare McNeal, will beat Florida in four behind the play of Haley Eckerman and Khat Bell. The freshmen duo will rise to the occasion and Florida will not be able to stop them.
As for the following day, I think Stanford will take Florida and Penn State will beat Texas. Hope I'm wrong though, because I would love for Stanford to go 2-0!
DigNittany: Thanks very much for taking the time to share your thoughts with us (and it does take time!). We appreciate it.
Stanford 2011 Team Roster
| | | | | | |
| --- | --- | --- | --- | --- | --- |
| | Name | Ht. | | Yr. | Hometown (High School) |
| 1 | Lydia Bai | 6-2 | Outside Hitter | RS FR | Irvine, CA (Arnold O. Beckman) |
| 2 | Carly Wopat | 6-2 | Middle Blocker | SO | Santa Barbara, CA (Dos Pueblos) |
| 3 | Morgan Boukather | 6-1 | Outside Hitter | FR | Newport Beach, CA (Corona del Mar) |
| 4 | Hannah Benjamin | 5-10 | Libero/Defensive Specialist | JR | San Diego, CA (Francis Parker) |
| 5 | Sam Wopat | 6-1 | Outside Hitter | SO | Santa Barbara, CA (Dos Pueblos) |
| 6 | Rachel Williams | 6-0 | Outside Hitter | SO | Los Gatos, CA (Archbishop Mitty) |
| 7 | Jessica Walker | 6-1 | Middle Blocker | JR | Houston, TX (Booker T. Washington) |
| 9 | Lauren Birks | 6-0 | Outside Hitter/Defensive Specialist | FR | San Diego, CA (La Jolla Country Day) |
| 10 | Kyle Gilbert | 5-7 | Libero/Defensive Specialist | FR | Encinitas, CA (Santa Fe Christian) |
| 12 | Stephanie Browne | 6-4 | Middle Blocker/Outside Hitter | SR | Danville, CA (Monte Vista) |
| 14 | Katherine Sebastian | 5-9 | Setter | SR | Pacific Palisades, CA (Harvard-Westlake) |
| 15 | Karissa Cook | 5-11 | Setter | JR | Santa Cruz, CA (Harbor) |
| 20 | Mary Ellen Luck | 5-10 | Defensive Specialist | SO | Houston, TX (Stratford) |
| 21 | Hayley Spelman | 6-6 | Outside Hitter | JR | Las Vegas, NV (Durango) |
Quick View: Florida
Undefeated Florida (6-0) has plowed through six opponents this season, including three in the 2011 Campus USA Credit Union Invitational (September 2nd and 3rd) without dropping a set. If that weren't impressive enough, the Gators limited their three opponents in the 2011 Campus USA Credit Union Invitational to a collective -.018 hitting percentage.
There were plenty of accolades to go around, but after the Clemson match, Florida head coach Mary Wise singled out 6-1 So. MB Chloe Mann, who tallied nine kills, five blocks, and tied tournament MVP 6-2 Sr. OH Kristy Jaeckel for a match-high 12 points:
Chloe played the match of her life today. She really brought her A-game and took full advantage of her starting opportunity. She is the best jumper on the team. She looks like an experienced player out there and she never looks lost. Our ability to hold Clemson to .024 had a lot to do with the play of Chloe in terms of stabilizing the front-row blocking.
In addition to Mann and Jaeckel, Florida standouts included 5-9 So. S Chanel Brown, 6-2 Sr. RS/S Kelly Murphy, and 5-7 Fr. RS-Fr. L Taylor Unroe, all of whom were named to the All-Tournament Team.
After Florida's August 30th match against Florida State, Coach Wise had pointed to the "glaring concern" that the Gators "didn't block balls.''
Teams that win championships, conference championships, teams that win big matches, they do it with blocking. It will be a major focus in practice.
Florida is coming off a disappointing 2010 season, when it was ranked #1 in the country for much of the season, only to fall to 16th-seeded Purdue, 3-0 (26-28, 15-25, 19-25) in the NCAA Regional Semifinals in Austin Texas. This year the Gators are looking to improve on that performance, with the ultimate goal of capturing the first national title in the program's history. In addition to Brown, Murphy and Unroe, Coach Wise will be looking to 6-1 Sr. MB Cassandra Anderson, 6-2 Jr. RS Tangerine Wiggs, and 6-1 Sr. OH Stephanie Ferrell.
Florida Fanalysis
DigNittany: Let's set aside the Nike Big Four Volleyball Classic for a minute and focus on the big picture. Your Gators are undefeated and haven't lost a set this season. It's obviously early, but do you believe an NCAA title is within reach for this year's team, and if so, do you see any differences between this year's squad and last year's squad that bolster your confidence?
Thrill of the 'ville: Its true Florida hasn't dropped a set but I think it is a bit misleading to focus too much on that fact this early in the season. The quality of Florida's opponents so far has been subpar compared to many other schools' schedules. Wins over schools like Jacksonville, FAU, Boston College, etc. are not that helpful in terms of measuring where this team stacks up to the rest of the nation.
Another reason why I believe not dropping a set should be taken with a grain of salt is that the Gators match with FSU was highly contested and could have easily swung in the Seminoles' favor. That is why this upcoming weekend is extremely important for Florida: it will really show how realistic the goal of a national championship is as they'll be seeing some of the best in the nation. We've already seen teams like PSU, USC, Texas, and Nebraska take an early loss, so it would appear the field is wide open this year. It's time to find out if Florida is part of the elite group that can prevent the trophy from returning to its annual destination of Happy Valley.
DigNittany: 6-1 So. MB Chloe Mann and 5-7 Fr. RS Fr. L Taylor Unroe are new to Florida's starting line-up this season, but both seem to be playing exceptionally well. What are your impressions of them so far and what do you look for from them in the Nike Big Four Volleyball Classic?
Thrill of the 'ville: Chloe has played in quite a few sets so far this season but has shared her spot with Betsy Smith, who has been granted the starting spot in most matches. Nothing against Betsy, but I am honestly very surprised that Chloe hasn't been given more time, as she really has taken advantage of the opportunities she has been given.
Back to my early point, however, it can't be for certain that her numbers weren't inflated by weaker competition. Personally, I think she's a very solid athlete with tremendous upside who really just needs an opportunity to showcase her talent. So in the Nike Big Four, I'm looking to see if the starting job will be handed over to her and if she can continue to perform at the level she has been so far this season.
As for Taylor, there was a lot of hype surrounding her prior to attending Florida, so it was quite disappointing that she had to sit out the 2010 season with an injury. Thankfully, she was able to get healthy and get some superb training from strength and conditioning coach Matt Delancy to get prepared for this year. The work she put in during the offseason is very noticeable and has really paid off so far, as she has begun to fill the passing void that was left by the graduation of some of Florida's best passers the last few years. Although she has been pretty solid for the Gators so far, I truthfully think she has room to improve and has yet to hit her peak. That's not a knock on her talent – she's very talented – it's just that she doesn't have much experience under her belt. So, with that in mind, the thing I am looking for from Taylor at the Nike Big Four is continued improvement. The more experience she obtains the better she will become.
DigNittany: Florida opens the tournament Friday night against Texas, which is coming off back-to-back losses to Minnesota. What are your keys for that match, and do you think the Longhorns will be a tougher opponent after the Minnesota weekend?
Thrill of the 'ville: The main keys to this match will be serving/serve receive and passing. Florida's early opponents have shown that the Gators' passing is not nearly as consistent as it should be. If Texas can identify and expose weaknesses in Florida's passing it could be a long night for the Gators' back row.
As for the Longhorns, they really need to have an improved serve receive. Minnesota, especially Dixon, served Texas tough and that created some issues for the Longhorns. If Florida learned anything from watching those two matches, I would have to assume that is what they took away from it. This is good news for the Gators as they have some players, like Unroe, who can serve some tough balls that could create major issues for Texas.
The Minnesota matches were a stumbling block for Texas, but Elliot is a veteran coach and knows how to get his team back on track, which could mean trouble for the Gators, as the Horns will be working extra hard in practice and out for blood this weekend.
DigNittany: Do you think either Penn State or Stanford team presents a tougher match-up for your Gators, and if so, why?
Thrill of the 'ville: I think both Penn State and Stanford are tough match-ups, as we're looking at two teams that are very talented, well coached, perennial powers. So what makes these two teams different? On the one hand, you have Stanford, which will be playing at home in front of what should a very large, energetic crowd. And on the other hand, you have Penn State, which, when it traveled down to Gainesville for the NCAA tournament in 2009, beat Florida on their home floor in front of one of the largest crowds the Gators have ever had…and then repeated the performance in 2010 in the inaugural Nike Big Four Volleyball Classic. I think Stanford is extremely talented, but Russ and Penn State just know Florida so well that if I had to choose, I'd pick the Nittany Lions as the tougher match-up.
DigNittany: So, what are your predictions for the tournament?
Thrill of the 'ville: My main prediction is that anyone lucky enough to attend this tournament will be in for a treat. I am confident it will live up to its billing as the "Big Four" and will feature fantastic volleyball. As for individual matches, I see the Gators escaping the Texas match with a late run in the fourth to earn the win 3-1 and a date with Stanford Saturday night. It will be a different story against the Cardinal, as Stanford will provide Florida with a reality check in the form a 3-0 sweep.
DigNittany: Thanks so much for taking the time to share your thoughts with us. We appreciate it.
Florida 2011 Team Roster
| | | | | | |
| --- | --- | --- | --- | --- | --- |
| 21 | Cassandra Anderson | MB | 6′ 1″ | Sr. | Bakersfield, Calif. (Bakersfield) |
| 16 | Simone Antwi | MB | 6′ 2″ | Fr. | Lorton, Va. (South County) |
| 5 | Chanel Brown | S | 5′ 9″ | So. | Tempe, Ariz. (Valley Christian) |
| 1 | Stephanie Ferrell | OH | 6′ 1″ | Sr. | Los Angeles, Calif. (Locke/Hawaii) |
| 19 | Elissa Hausmann | DS | 5′ 5″ | Sr. | Tampa, Fla. (Gaither) |
| 6 | Kristy Jaeckel | OH | 6′ 2″ | Sr. | Littleton, Colo. (Heritage) |
| 10 | Chloe Mann | MB | 6′ 1″ | So. | Gainesville, Fla. (Eastside) |
| 11 | Madison Monserez | DS | 5′ 8″ | Fr. | Orlando, Fla. (Bishop Moore) |
| 12 | Kelly Murphy | S/RS | 6′ 2″ | Sr. | Wilmington, Ill. (Joliet Catholic Academy) |
| 30 | Holly Pole | DS | 5′ 8″ | Fr. | Ocala, Fla. (Vanguard) |
| 17 | Noami Santos-Lamb | OH | 5′ 11″ | Fr. | Carolina, Puerto Rico (Carvin) |
| 14 | Betsy Smith | MB | 6′ 2″ | Jr. | Atlanta, Ga. (Wesleyan) |
| 55 | Taylor Unroe | DS | 5′ 7″ | R-Fr. | Muncie, Ind. (Burris) |
| 13 | Sundai Weston | S | 5′ 8″ | Jr. | Naples, Fla. (Gulf Coast) |
| 4 | Tangerine Wiggs | RS | 6′ 2″ | Jr. | Seattle, Wash. (Holy Names Academy/Washington State) |
Quick View: Penn State
Heading into the the Rockvale Outlets/AVCA College Volleyball Showcase on August 26th, Penn State had more questions than answers regarding the 2011 Penn State team. Three of these questions were: 1) How will Penn State's passing measure up to recent teams? (Penn State having lost 2010 backcourt defensive stalwarts Alyssa D'Errico and Cathy Quilico; 2) who will provide backcourt defense ? (Same story, with the added question of whether 2010 starting setter Jr. Kristin Carpenter would reprise her 2010 role, or whether 5-11 Fr. S Micha Hancock would play her way into the starting setter's job, allowing Carpenter to move to libero); and 3) Who will fill the middle hitting spots (where the departure of All-American Arielle Wilson — the latest incarnation of Penn State's quick sliding middles — had left a big void, with no clear-cut candidate to take her place).
Those questions remained after Penn State dropped a 3-1 decision to Oregon on Friday, August 26th. But the following night, in front of a wildly enthusiastic Rec Hall crowd of 6,165, some answers may be starting to emerge. The Nittany Lions, led by 6-1 So. OH Deja McClendon, 6-4 So. Ariel Scott, 5-11 Fr. S Micha Hancock (making her first collegiate start), 5-6 Jr. L Kristin Carpenter (debuting at libero), 6-6 So. MH Katie Slay, 6-2 Fr. MH Nia Grant (also making her first collegiate start), 6-2 So. OH Maddie Martin, and 6-5 Sr. RS/OH Katie Kabbes, clawed their way back from an 0-2 deficit to defeat Southern Cal 3-2.
This past weekend (September 2nd and 3rd) the young Nittany Lion tean webt 3-0 in the Pittsburgh Invitational Tournament, sweeping Miami University (25-20, 25-18, 25-21), Pittsburgh (25-13, 25-12, 25-18), and New Hampshire (25-14, 25-11, 25-11).
Penn State is a very young and very inexperienced team. This will be a challenging tournament for them, but a good measuring stick of where they stand against elite teams in 2011.
For Penn State's individual and team statistics through 9-3-11, Click Here.
2011 Team Roster
| Number | Name | Position | Eligibility | Height | Hometown | State/Nation |
| --- | --- | --- | --- | --- | --- | --- |
| 1 | Scott, Ariel | MH | So. | 6-4 | Ridgewood | New Jersey |
| 2 | Kabbes, Katie | OH | Sr. | 6-4 | Raleigh | North Carolina |
| 4 | Gonzalez, Dominique | DS | Fr. | 5-6 | San Antonio | Texas |
| 5 | Carpenter, Kristin | S/DS | Jr. | 5-6 | Mechanicsville | Virginia |
| 6 | Martin, Maddie | OH | So. | 6-2 | Tampa | Florida |
| 7 | Grant, Nia | OH | Fr. | 6-2 | Warren | Ohio |
| 8 | Denny, Erica | MH | Fr. (RS) | 6-5 | Centennial | Colorado |
| 10 | Racibarskas, Marika | S | Jr. | 6-0 | Chatham | New Jersey |
| 11 | Dorton, Darcy | OH | So. (RS) | 6-2 | Muncie | Indiana |
| 12 | Hancock, Micha | S | Fr. | 5-11 | Edmond | Oklahoma |
| 13 | Shifflett, Megan | DS/S | Sr. | 5-6 | Falls Church | Virginia |
| 14 | Whitney, Aiyana | OH | Fr. | 6-5 | Ridgewood | New Jersey |
| 15 | Harding, Maggie | DS | Fr. (RS) | 5-6 | State College | Pennsylvania |
| 16 | Slay, Katie | MH | So. | 6-6 | Raleigh | North Carolina |
| 18 | McClendon, Deja | OH | So. | 6-1 | Louisville | Kentucky |
| 23 | Longo, Ali | DS | So. | 5-6 | Chatfield | Colorado |
| 33 | Fuller, Lacey | DS | Fr. | 5-6 | San Diego | California |