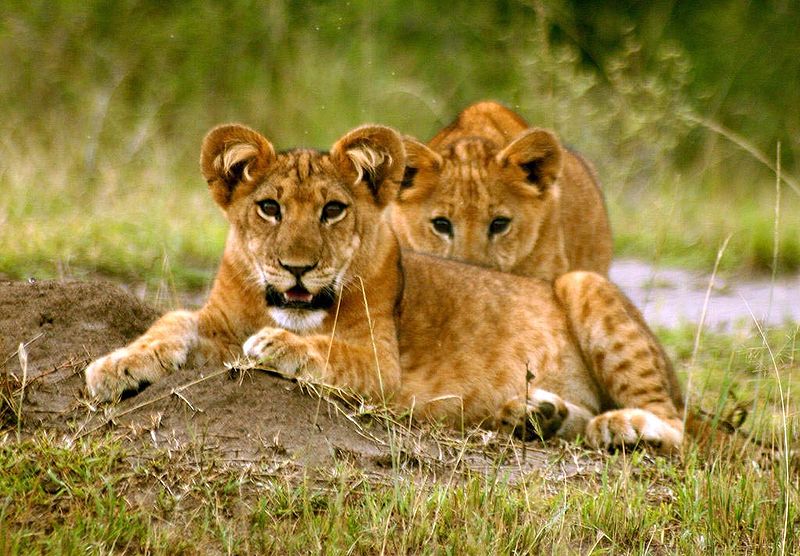 More Apples-to-Oranges
As we've noted in several posts, this 2011 Penn State Women's Volleyball team is very, very young.  Here's an updated look at how the performances of two of the the 2011 freshmen — 5-11 S Micha Hancock and 6-2 MH Nia Grant — compare to several notable freshmen from previous seasons: MHs Christa Harmotto and Arielle Wilson; and setters Sam Tortorello and Alisha Glass. 
It's worthwhile repeating our upfront disclaimers and disclosures from the first time we posted this comparison.
First, and foremost, we are not suggesting that any of the current crop of freshmen will be as successful as our comparison group. We're simply curious as to what the comparison shows. 
Second, we know we are making apples-to-oranges comparisons in two significant ways: 1) pre-2008 statistics from the 30-point per-set era, and 2) statistics for complete seasons to statistics for a 2011 season that is only 16 matches old.
With respect to the first point, we'll leave that fine-tuning to someone else.  As to the second, we'll update these tables as the 2011 season progresses.
Still, even though the comparisons are admittedly imperfect, a few things stand out.  Grant is having a very respectable freshman season, but for a variety of reasons — including who she's playing with, the experience (or lack thereof) of her setter, who she's played against — her offensive and blocking numbers are significantly below those for Harmotto and Wilson.  Not surprisingly, Hancock's assists/set average is also lower than Tortorello and Glass.   
But Hancock's average for kills stands up very well to those of Glass and Tortorello, as does her points/set average.  She's significantly below Glass when it comest to blocks/set, but her serving is in a league by itself.  Hancock has already surpassed the complete-season totals for Glass and Tortorello after little more than half a season.
Both freshmen have plenty of room for improvement — probably including in important, but subtle, ways that we don't even notice.  But through these first 16 matches, the statistics we have access to say they've played pretty well. 
Debuts Compared - Attack Stats 10-8-11
Debuts Compared - Set/Serve - 10-8-11
| # | Name | Pos. | Class | SP | MP | MS | Ast | Ast/S | SA | SA/Set | SE |
| --- | --- | --- | --- | --- | --- | --- | --- | --- | --- | --- | --- |
| 6 | Tortorello, Sam | S | Fr. - 2002 | 107 | na | na | 1338 | 12.50 | 37 | 0.35 | 19 |
| 6 | Glass, Alisha | S | Fr. - 2006 | 113 | 35 | 35 | 1413 | 12.50 | 21 | 0.19 | 39 |
| 12 | Hancock, Micha | S | Fr. - 2011 | 60 | 16 | 15 | 570 | 9.50 | 49 | 0.90 | 29 |
Debuts Compared - Recept/Dig - 10-8-11
| # | Name | Pos. | Class | SP | MP | MS | RE | Dig | Dig/Set |
| --- | --- | --- | --- | --- | --- | --- | --- | --- | --- |
| 6 | Tortorello, Sam | S | Fr. - 2002 | 107 | na | na | 0 | 225 | 2.10 |
| 6 | Glass, Alisha | S | Fr. - 2006 | 113 | 35 | 35 | 2 | 230 | 2.04 |
| 12 | Hancock, Micha | S | Fr. - 2011 | 60 | 16 | 15 | 4 | 138 | 2.30 |
Debuts Compared - Blocking/Points - 10-8-11
| # | Name | Pos. | Class | SP | MP | MS | BS | BA | Total | B/S | BE | BHE | Points | Points/Set |
| --- | --- | --- | --- | --- | --- | --- | --- | --- | --- | --- | --- | --- | --- | --- |
| 3 | Harmotto, Christa | MH | Fr. - 2005 | 94 | na | na | 25 | 116 | 141 | 1.50 | 10 | 2 | 361.0 | 3.84 |
| 7 | Wilson, Arielle | MH | Fr. - 2007 | 83 | 30 | 21 | 18 | 131 | 149 | 1.80 | 11 | 1 | 281.5 | 3.39 |
| 7 | Grant, Nia | MH | Fr. - 2011 | 56 | 15 | 15 | 4 | 48 | 52 | 0.93 | 2 | 0 | 93.0 | 1.66 |
| 6 | Tortorello, Sam | S | Fr. - 2002 | 107 | na | na | 7 | 54 | 61 | 0.57 | 3 | 18 | 152.0 | 1.42 |
| 6 | Glass, Alisha | S | Fr. - 2006 | 113 | 35 | 35 | 12 | 117 | 129 | 1.14 | 9 | 28 | 222.5 | 1.97 |
| 12 | Hancock, Micha | S | Fr. - 2011 | 60 | 16 | 15 | 3 | 28 | 31 | 0.52 | 6 | 11 | 120.0 | 2.00 |