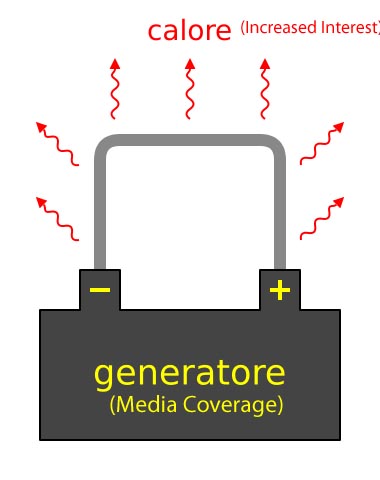 Last week was an extraordinary one for women's sports: the Penn State Women's Volleyball team won its 4th Consecutive NCAA National Championship  (Penn State won the championship in 2007, 2008, 2009, and 2010 — no other school has managed more than two consecutive Division 1 NCAA Women's Volleyball titles), and the University of Connecticut Women's Basketball team defeated Florida State, to win its 89th consecutive game, a streak that eclipsed the UCLA Men's Basketball team's record 88 consecutive wins by an NCAA Division 1 basketball team.  
(Editor's Note: The Penn State Women's Volleyball team continues to hold the record for consecutive victories by an NCAA Division I women's team — 109 consecutive victories from September 21, 2007 to September 10, 2010.  The Penn State Streak is second overall only to the Miami men's tennis team's 137 match streak.  For more on that, see below.) 
The Penn State Women's Volleyball team's Four-Peat received modest media attention.  Example?  ESPN2, which broadcast the match live, didn't cut to the match until the score was 7-6 in the first set, in order to finish out the final 4 minutes and 12 seconds of Oklahoma State's 68-60 victory over Alabama — a non-conference match for both teams in what is, arguably, their pre-season.
To be fair, there was considerable media hype leading up to Connecticut's record-breaking win over Florida State (including spots touting the Sunday game, which played repeatedly during Penn State's championship match). 
But what generated the most media buzz, by far, were comments by Connecticut Head Coach Geno Auriemma after UConn's 88th consecutive win, including the following: 
I just know there wouldn't be this many people in the room if we were chasing a woman's record. The reason everybody is having a heart attack the last four or five days is a bunch of women are threatening to break a men's record, and everybody is all up in arms about it. Because we're breaking a men's record, we've got a lot of people paying attention.  If we were breaking a women's record, everybody would go, 'Aren't those girls nice, let's give them two paragraphs in USA Today, you know, give them one line on the bottom of ESPN and then let's send them back where they belong, in the kitchen.' 
Here's an excerpt from the interview, followed by NFL star wide receiver Chad Ochocinco saying he basically agrees with Coach Auriemma: 
The media pushback was quick and fierce, prompting Coach Auriemma to clarify his remarks in an interview on Pardon the Interruption (Five Good Minutes) with Tony Kornheiser and Michael Wilbon.  Take a look (they raise a number of good questions, and Coach Auriemma has some interesting responses): 
Chicken-Egg: They Can't Watch It if You Don't Broadcast It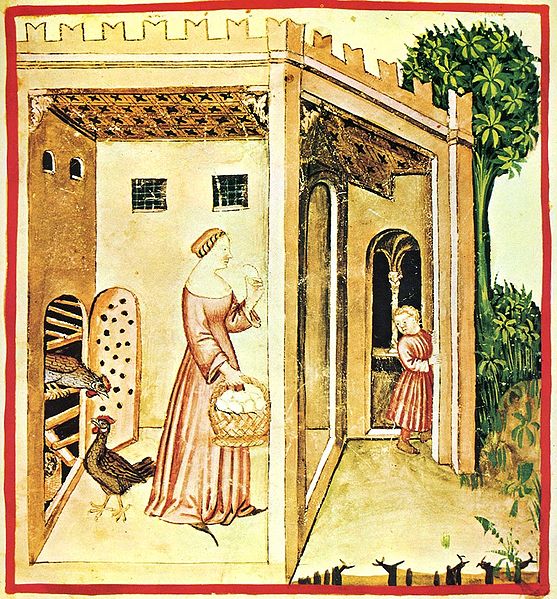 We think Coach Auriemma has a point (although some of his rhetoric is a bit over the top — we don't think there's much "send them back to the kitchen" talk making the rounds these days). 
But apart from whether the media would be covering Connecticut's streak if the record were held by another women's team, we think the important issue is the degree to which women's sports are second-class citizens when it comes to coverage of live events.  
It's a bit of a chicken-egg problem, really.  Men's sports — particularly men's football and men's basketball — generate an overwhelming majority of the revenue for college sports in general.  In truth, with a few exceptions, those two sports subsidize everyone else.
We get it — men's sports are more popular.  But part of the reason that women's sport's don't generate comparable fan support is, at least in our view, the historic, and continuing, underexposure of women's sports — particularly on television.  Without media attention and hype, it's tough to generate fan interest and grow the sport. 
As we noted above, there's something wrong when the National Championship match in Women's Volleyball, with a possible Four-Peat on the line, plays second fiddle to a holiday tournament basketball game.  At the very least, when ESPN scheduled the start of the Volleyball match, couldn't someone have thought to allow time for an injury time-out in the basketball game (which in fact, happened)?  
We understand enormous progress has been made in promoting women's athletics generally, and college women's sports in particular.  But more needs to be done. 
Our suggestion: to really comply with Title IX, we believe the NCAA and its member schools should contractually guarantee (for at least some minimum number of years) better (not identical) television coverage for women's sports.   Maybe something like "You want to televise March Madness?  Great, but you also have to televise these women's sporting events in these time periods, with this minimum budget for marketing and promoting the event." 
Sure, there probably (well, almost certainly) would be a price to pay (foregone revenue) to achieve that, but last time we checked, there isn't a Title IX blanket exception that excuses non-compliance whenever compliance comes at a cost. 
Now, don't get us wrong.  The picture isn't all black (even though it sometimes is available only on a delayed basis, and at an odd hour — say 2:00 a.m., and not in HD). 
In fact, in an interview with Anne Gaffigan for ESPN, "Developing character, and characters," Penn State Head Coach Russ Rose expressed real optimism for the future of women's sports and the attention they are finally beginning to receive: 
The women today are elite athletes with incredible engines.  They're strong and confident and therefore beautiful. A long time ago, women athletes tried to avoid all of those things. Now these kids get in the weight room and they want to see those results because they know it makes them better.  

I think the female athlete of today is every bit as special as the male athlete. Earlier this year we played at Florida, where Doc Rivers is. His daughter plays volleyball for Florida. Doc came up to me and said, 'Coach! Last year after you guys won, that was so special! We had practice the next day and Kevin Garnett walked in and said, Did you see that volleyball match last night? That was unbelievable!'

When the best male athletes in the world know about the best female athletes in the world, you know you've made it.  And now with the Big 10 Network and other networks following suit, women's sports are being showcased more and more. I think it is a matter of time, a matter of the generations getting better each time. 
So there you have it, Geno and Russ, two of the most successful coaches in NCAA women's sports, both wanting the best for their players and their sports.  What we'd like to see now is a bit more focus by the NCAA.
Afterword: Three More Things about Penn State's Streak 
We started focusing on streaks, and we're going to close the same way. 
Penn State Head Coach Russ Rose has no interest in discussing  Penn State's 109 Match Winning Streak because, as he puts it (appropriately, we think, for a coach), he "doesn't look back." Although we appreciate that perspective, we're fans — with no responsibility whatsoever to prepare our team for the next match or the next season — so we're going to indulge ourselves by pointing out three things about The Penn State Streak: 
As we discussed here, although the Miami streak is the longest for an "aggregate score" team sport — like tennis, golf, and wrestling — where points earned in multiple individual competitions are aggregated to determine the team score, "The Penn State Streak" is the longest for a "single score" sport — like football, or basketball, or volleyball;
There was no National Championship match for tennis (as far as we know) when Miama's streak took place.  So Miami never had to go head-to-head in a championship setting, whereas Penn State had to win three NCAA Women's Volleyball Championship Final matches to keep The Penn State Streak alive; and
During "The Penn State Streak," Penn State won an NCAA record 55 consecutive road matches, three consecutive NCAA titles, lost a total of 19 sets, and from the final set of the 2007 National Championship match against Stanford to the third set of the 2008 NCAA National Semifinal match against Nebraska, won an NCAA record 111 straight sets.