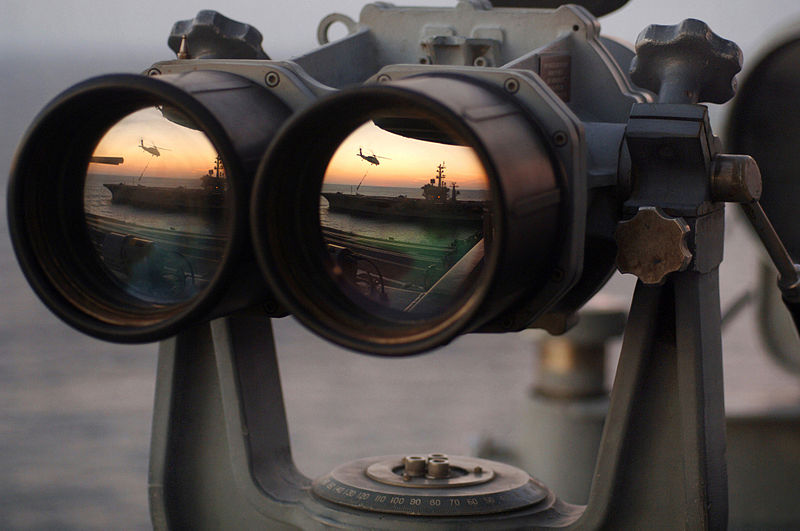 It's Friday — Are We in Madison Yet?
Wisconsin Snapshot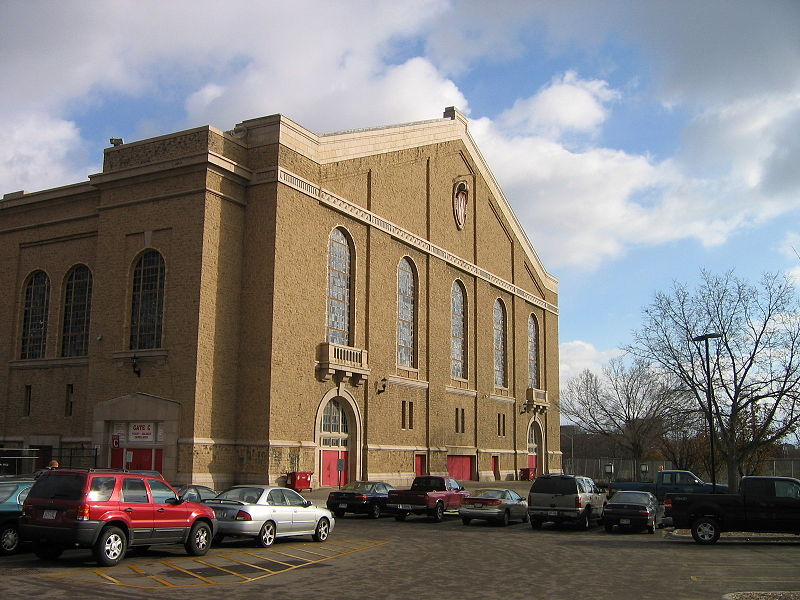 Wisconsin Field House, Madison, WI
DigNittany: This question is for both of you: what are your thoughts on Wisconsin and its performance so far this season?
Lionsfan: This Wisconsin team has fight, and I think we've yet to see how dangerous they can be when all cylinders are firing.  I know they frustrated some Badger fans in letting a few set leads slip away against Illinois (but really, all teams do that!) but they are at least showing they are competitive.
Their preseason schedule wasn't filled with any powerhouses, but they took care of business, save for a loss to Creighton,(which is perhaps one of the most underrated teams around.)  A win at Northwestern and a competitive 5-setter at Illinois is nothing to be ashamed of.  
No one in the conference should take this team lightly.  The Badgers rank in the top half of the conference in all team categories except service aces (where they rank 7th), so you know they are a threat.
Bucky415: Wisconsin is 13-2 and 1-1 in Big Ten play on the season.  Yet despite that success, the Badgers remain somewhat of an unknown quantity, due to a relatively soft non-conference slate and their having spent four of five weekends away from Madison.
The biggest switch from last season is that they are back in a 5-1 offense after using a 6-2 last season.  6-0 So. S Courtney Thomas has run a relatively balanced offense in her first year as a full time setter.  The biggest threat remains 6-0 Sr. MB Alexis Mitchell, who has benefitted from an improved connection with her setter in the 5-1 offense to post a .389 hitting percentage on the season.  Mitchell has improved her hitting over the course of her career to become a dangerous hitter on the slide, but the majority of her attacks come from in front of the setter.
The most improved Badger, in my opinion, is 6-3 Jr. RS Julie Mikaelsen, who was the odd person out as the Badgers went to the 6-2 with both setters hitting last season.  She didn't seem entirely comfortable with spot duty, but she is hitting the ball harder this year and has raised her hitting percentage over one hundred points over her first two seasons. 5-5 So. DS/L Caroline Workman, a good defender with a tough float serve, replaces Mikaelsen in the back row. 
Badger Closeup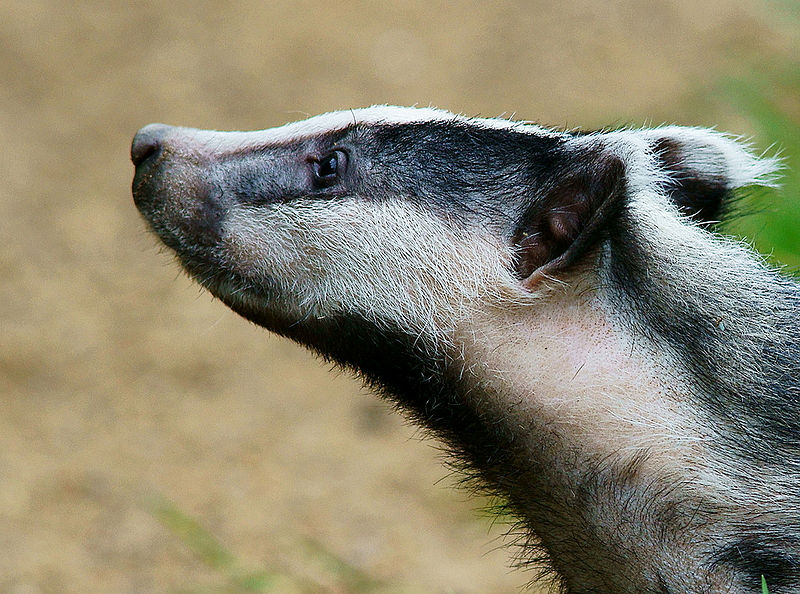 DigNittany: Which Wisconsin players should fans be focusing on the most, and why?
Lionsfan: That's easy: The tandem of 6-3 So. OH Crystal Graff and 6-5 So. OH Ellen Chapman.  It's scary to think they will just get better. Chapman and 6-0 Sr. OH/RS Bailey Reshel led the Badgers in kills last year against the Lions, and you know this team is better now.  Reshel didn't play last weekend, but Badgers like Alexis Mitchell, Julie Mikaelsen and 6-3 Sr. OH Mary Ording are all capable of putting up big numbers.
Bucky415:  Sophomore Ellen Chapman leads the team in kills, but has struggled at times to terminate, especially out of system.  She doesn't make a lot of hitting errors, but it would be a good sign for Penn State fans if the Lions are able to dig most of her attacks.  When I see that happen, it's the sign that she is having an off-night offensively.
The Badgers tend to flip Chapman and Mikaelsen in one rotation, so don't be surprised to see her take attempts from the right and also the middle in another designed play.  Crystal Graff is also back on the left side after a knee injury kept her sidelined from last season until the start of fall practice.  Her play in matches hasn't shown any lingering ill effects from the injury, and Wisconsin head coach Pete Waite has said that she has gotten stronger as a result of weight training during her time off.
5-7 So. DS Deme Morales will replace one of the outsides in the back row.  She has improved her serve receive from last season to get in the rotation and has a topspin jump serve that she has struggled to get in bounds consistently this year.   Bailey Reshel is expected to be available on the left side this weekend as well, after missing the last two weekends with a head injury.  She is smaller than the other two outsides, but is athletic and a powerful hitter who has improved hitting out of system.
5-8 Jr. Annemarie Hickey returns as the libero for the Badgers and has had a good season.  One key matchup for the Lions is in her service rotation, which has keyed some big scoring runs for the Badgers, helped by her topspin jump serve.   She is also the top player for the Badgers in serve receive, where they also use Morales, Workman, and either Graff or Chapman.
Senior Mary Ording, playing a new position after a season-ending injury to 5-11 Jr. MB Dominique Thompson in the preseason, is the second middle. She has improved as the season has gone on and provides a bigger block than Thompson, but she is not the threat offensively that Thompson would provide, playing a role more similar to that of Nia Grant in the Penn State offense.
What Worries Lionsfan? (There are Reasons)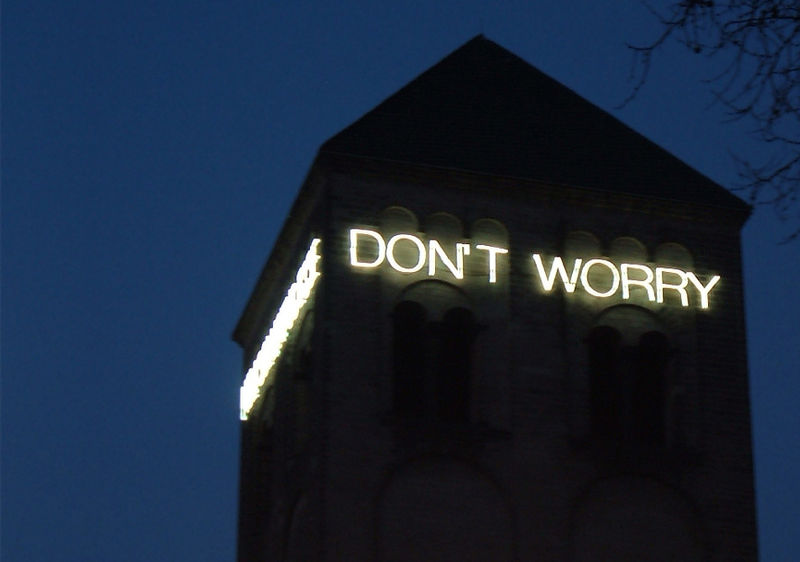 DigNittany: Lionsfan, this one's for you: what worries you the most about Wisconsin?
Lionsfan: As noted above, Wisconsin can have a lot of players step up.  I think it's just about gelling at the right time.  They also have a very solid block; in last year's, Penn State enjoyed a 15-14 team block advantage, and currently the two teams sit second (PSU with 2.93 blocks per set) and third (Wisconsin at 2.77) in the conference.  And after last year's win, the Badgers know they can win.  That added confidence could be lethal for the Nittany Lions.
Crystal Ball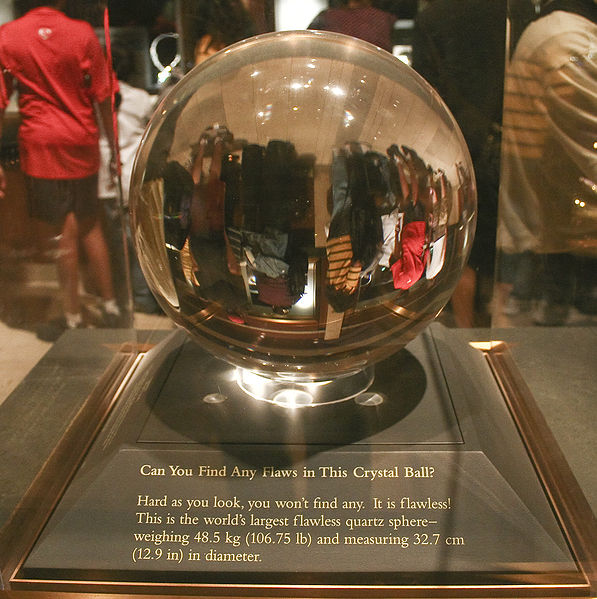 DigNittany: What's your prediction (and why)?
Bucky415: As a Badger fan, the matchup with Penn State presents a lot of concerns for me.  First, I think they are clearly the best team the Badgers have faced this season, so the Badgers will have to adjust to the size and strength that the Nittany Lions can bring to the court. 
After last year's upset, I think there is no doubt the Lions will be ready to play, so the Badgers will have to play at a high level consistently to come away with the win.  Despite three sweeps, Wisconsin was not able to do that in their only home tournament of the year thus far. 
In terms of individual matchups, while I certainly respect 6-1 Jr. OH Deja McClendon's offensive ability, I am most worried about the Badgers' ability to slow down the middle and right side attacks from the Lions.  That has not been their strength thus far on the season, and the Badgers will need to find a way to slow down 6-4 Jr. RS/Opp Ariel Scott and keep 6-6 Jr. MH Katie Slay from getting kills on the majority of her swings, which is something hardly anyone has done from her stats on the season. 
The Badgers will also need to win the serve and pass battle to both help with that and keep the formidable Nittany Lion block split.  5-11 So. S Micha Hancock's serve obviously presents a big challenge.  She missed two first serves in the first set last season, which proved pivotal in the Badgers taking that set, but I doubt that will happen again.  The Badgers just can't afford to give up the five or six point runs that rotation can easily generate.
As for my prediction on the match, I don't think this Nittany Lion team is as dominant as previous top-ranked Penn State teams that have come to the Field House, and it also has struggled to play at a high level consistently.  For that reason, I think the Badgers, helped by the home court advantage, will be able to pull out a set victory, but in the end Penn State will win in four.  I hope the Badgers prove me wrong in that prediction!
Lionsfan: Well, I know the Lion's won't be looking ahead to Minnesota!  Given last year's loss in Madison, a match that cost them a share of the conference title, you just know the Lions want this one back.  That match was so weird.  Penn State out-hit and out-blocked the Badgers; they dropped the first two sets, barely survived the third in extra points (34-32, a set that almost gave me a heart attack watching last year), crushed the Badgers in the fourth . . . and then couldn't get it done in the 5th. 
The Lions will be very determined, and I think they get it done in 3 or 4.  But this will take a lot of focus and energy, and this is a very difficult road weekend.  I really wish the order of the matches was reversed —  that we played Minnesota first and then Wisconsin.  I think the hunger to beat Wisconsin and avenge last year's loss would be a huge boost for some tired bodies on the second leg of a road weekend.  I think the Lions go 1-1 this weekend,  but I can see them going 0-2 or 2-0 — nothing would surprise me.
DigNittany: Thanks to both of you for your time.  It's been fun, and we really appreciate it.