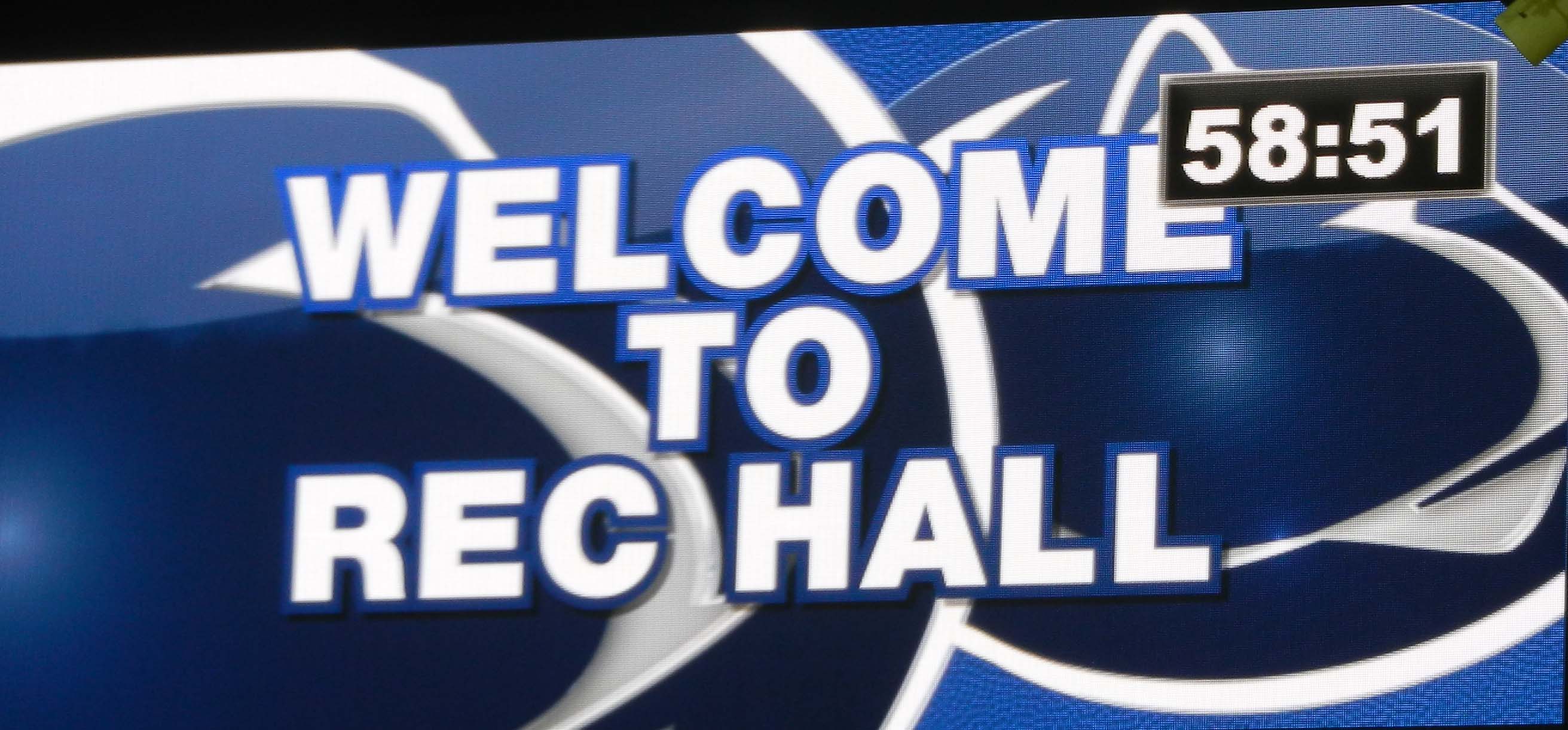 Match Day Preview
What: NCAA First Round — Penn State (29-2) vs. Binghamton (13-17)
When: Friday, November 30, 2012 – 7:30 p.m.
Snapshot: Binghamton
From BUbearcats.com:
"It's not unexpected," head coach Glenn Kiriyama said of the matchup against the top-seeded Nittany Lions. "My first thought was … 'not them again!' Penn State is a very good team and one of the biggest teams in the country so they will have a huge height advantage over us. They are a complete team . . . that's why they are No. 1. We want to go in and play well, play our best brand of volleyball and represent the America East. We will look to control the ball on our side of the net."

Binghamton is making its third trip to the NCAA Volleyball Championship and fittingly will play Penn State for the third time. The Bearcats were swept by the Nittany Lions in both 2005 and 2009 . . . .

The Bearcats earned the America East's automatic bid to the NCAA Championship with a five-set victory over UMBC in the semifinals and then a sweep of No. 1 Albany in the championship match. Junior captain Grace Vickers was named the Most Outstanding Player while senior hitter Iva Partaleva and sophomore setter Amanda Dettmann joined her on the All-Tournament Team.
Read the complete release at BUbearcats.com.
Binghamton Roster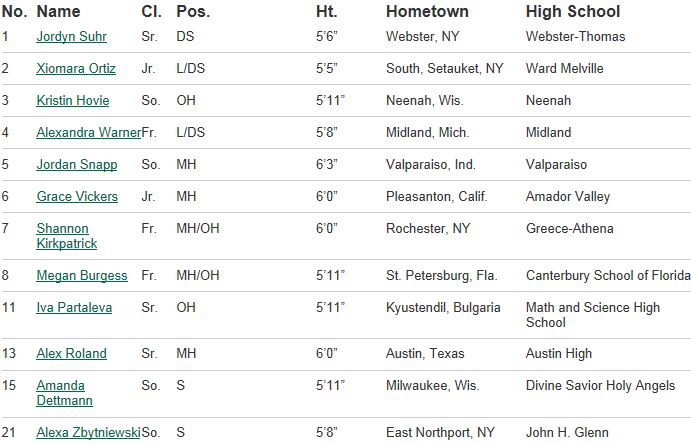 Q&A With Brian Tripp
(Photos courtesy of GoPSUsports.com)
We're speaking today with Brian Tripp, the voice of Penn State Women's Volleyball, who graduated from Penn State in May 2011, and has worked as a producer at Forever Broadcasting/State College's ESPN Radio 1450, and as a broadcaster for the Penn State Sports Network. Brian will be calling all of Penn State's NCAA Tournament matches for GoPSUsports.com.
About the Season
DigNittany:  You've covered the Penn State Women's Volleyball team from the beginning of the season, and will be calling the play-by-play for Penn State's matches (we are going to go out on a limb and use the plural) this weekend, starting with Friday night's First Round match against Binghamton.   Putting aside the obvious – like Penn State's #1 AVCA ranking, and its Big Ten Championship, what were a few of the highlights for you during the 2012 season?
Brian Tripp: There are two matches that really stick out to me — the home win against Nebraska to open Big Ten play, and the five-set comeback win against Illinois.  After a competitive non-conference schedule, there was a lot of anticipation going into the Nebraska match. Personally, I thought the Cornhuskers would complete Big Ten play with only 2 or 3 losses at most because of the returning talent.  The match, despite being in mid-September, had title implications and you could get a sense of how good Penn State could be after that convincing home victory.
At Illinois, Penn State put together one of the best comebacks I have ever seen in the sport.  It was a great team effort with Dominique Gonzalez, Maddie Martin (more on those two later) and Megan Courtney stepping up to rally back from a 14-10 5th set deficit.  While the match wasn't always well played, it sure was exciting to broadcast.
About the Big Ten Awards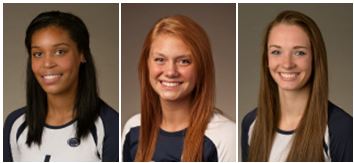 A. Scott, Micha Hancock and Megan Courtney
DigNittany: The Big Ten announced its post-season awards on Tuesday, with 6-4 Jr. RS/Opp Ariel Scott, 6-1 Jr. OH Deja McClendon, 6-6 Jr. MH Katie Slay and 5-11 So. S Micha Hancock named All Big-Ten.  Scott was named Big Ten Player of the Year, Micha Hancock was named  Setter of the Year, 6-2 Fr. OH Megan Courtney was named Freshman of the Year, and Russ Rose was named Coach of the Year.  We were somewhat surprised that Katie Slay didn't earn a second-straight Big Ten Defensive Player of the Year (she led the B1G with 1.39 blocks/set), and were pleasantly surprised that Megan Courtney was named Freshman of the Year (we thought Birks or Haggerty would win, based on a statistical comparison).
Any thoughts on the awards, and if you could give an "Unsung Hero Award" to a Penn State player, who would you name for that award, and why?
Brian Tripp:  Ariel Scott has been dominant for the past 5 weeks. I am not at all surprised she won Player of the Year honors. As I said before, she is the most physical player in the conference and has proved to be the team's top option in big spots.
Each player receiving an award certainly deserves the recognition. Katie Slay's block can bring an opponent's offense to a screeching halt and did at several times this year. For that reason, I'm sure she was a close second for the Big Ten Defensive Player of the Year honor. However, Kori Moster from Michigan State anchored the Spartans back row and was impressive in transition against Penn State last Saturday.  I haven't seen enough of Michigan State to accurately judge which player had a better season, but arguments could be made in favor of either receiving the award.
and Unsung Heroes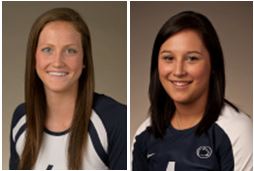 Maddie Martin and Dom Gonzalez 
As for an "Unsung Hero Award," both 5-6 So. L Dominique Gonzalez and 6-2 Jr. reserve OH Maddie Martin deserve the award. Gonzalez provided great stability at a position considered a question mark entering the season. Most significantly, teams avoid Gonzalez when serving because of her passing prowess. Also, she gets herself in great position in transition and serves tough in big spots.
Martin relieved both Deja McClendon and Megan Courtney throughout the season, providing great depth on a team with very few options off the bench. Martin's performance in the season opening win over Nebraska, late 5th set kill at Illinois, and her long serving run against Indiana demonstrate her versatility and skill. She was a clutch performer and helped Penn State win a pair of matches it most likely would have lost without her availability.
Crystal Ball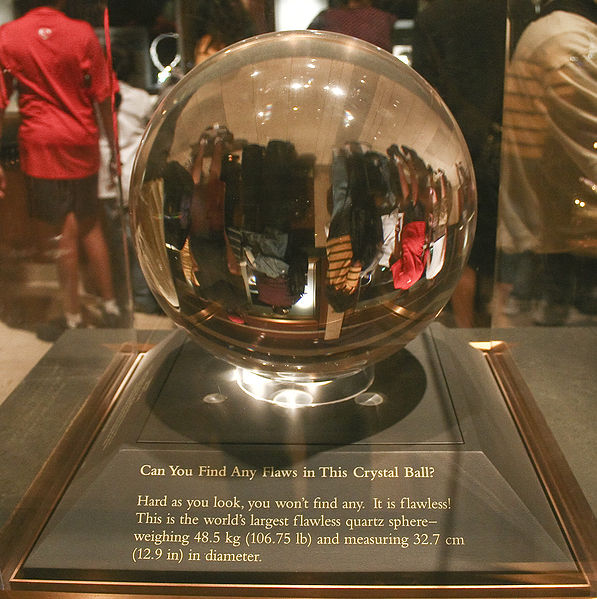 DigNittany: Final question: Which teams do you think will make it to Louisville for the Final Four?
Brian Tripp: I'll keep this one short. I like Penn State, Nebraska, Texas and Stanford. Home court advantage plays a major role in the success of the Cornhuskers and Longhorns. The Omaha Region is the most difficult to project.
DigNittany: As always, thanks so much for your time.
Brian Tripp:  Thank you for the time and thanks for the support of our broadcasts all season long. I've been lucky to work with an incredible coaching staff, team, support staff, and volleyball family. It is an enjoyable group to be around. I appreciate each and every listener and hope to call six more matches this season.