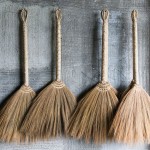 The optimistic Penn State fan's view after Penn State (20-2, 9-2) swept Ohio State  (19-4, 8-3) 25-18, 25-15, 25-17: the team is coming together, getting healthy, working in new rotations that will make it tough for opponents to game-plan against them, communicating better, blocking better, getting in-sync on offense.  They might be giants! (Shout out to Istanbul Not Constantinople)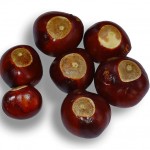 The reality: that may all be true, but they could lose on Friday to a reinvigorated Buckeye squad, and there are still 9 matches to go in the B1G –all of them tough.  Don't get measured for your Extra Tall duds just yet.
Still, we can take a pause to reflect on several good things we saw in Wednesday night's match.  6-1 So. OH  Ali Frantti had her best match of the season (at least on offense) with 14 kills (.417 attack %) and 2 aces — both season highs — adding  6 digs and 5 blocks.  The announcers were raving about the performance of 6-4 RS Sr. MB/RS Aiyana Whitney, and with good reason: she totaled 9 kills (a career-high .562 attack %) and led Penn State with 7 blocks (1 solo).
On the "getting healthy front," 6-2 Sr. OH/RS Megan Courtney played in her first match since the loss to Northwestern, totaling 9 kills, 3 blocks and 2 digs. She played RS against the Buckeyes — an effort by the coaches (according to the announcers) to limit her attempts.  If that was the goal, she still ended up with 23 attacks — second on the team, and only one less than Frantti.   But we suspect the coaches weren't disappointed.   6-3 So. MB Haleigh Washington had a relatively quiet match, with 5 kills (.333 attack %) and 4 blocks.
6-0 RS Fr. setter Bryanna Weiskircher was singled out several times by the announcers for quality plays, and ended the match having guided the team to a .349 attack %, and having led the team with 10 digs.  Penn State dominated the front row, with an 11.0-5.0 advantage over Ohio State in blocking.  They also led in digs, 36-30, as the announcers singled out 5-5 Sr. DS Kendall Pierce and 5-8 So. DS Lainy Pierce for "lighting it up defensively" from the back row.
Match Analysis – by Future
Penn State fan Future wrote the following analysis, and kindly gave us permission to post it here:
There has been a concern that PSU has jumped out to huge leads in games and then seemed to fizzle and barely hold on to those leads — like we saw in game 1 against Ohio State and in game 1 and 2 against Michigan State. I would venture that many of us have experienced similar situations as players, coaches and fans. Taking the foot off the gas pedal isn't always the reason for the assumed "let down."

Often times when you see huge leads open up — like last night, for example, or in the 1st set against Nebraska — it is a combination of your team executing at a high level in an area or two, and the opposing team just frankly being awful in most of theirs.  Last night in the first set, Penn State was serving very well and the Buckeyes just couldn't get the ball past the block and committed numerous unforced errors.

Eventually a good team — and OSU is a good team — will figure it out and begin to play their game.  When that happens, suddenly the team with a huge lead ALSO has to remember to execute in all aspects of the game.  Sometimes that team is not ready to go.

Point is, a massive lead early in a game, or a blowout set, is not always indicative of how great you are nor how bad the opposing team is.

Ultimately, I saw three "periods" (hockey reference) of play in the match last night, which didn't  correspond precisely to the three sets.

The opening period — from the start of set 1 to the middle of set 1 — saw a fired-up PSU that was serving aggressively and blocking everything, whereas Ohio State couldn't seem to do anything correctly.

In period 2 — from the middle of set 1 and up to point 15 in set 2 — the Buckeyes stepped-up their game and went on the offensive. They looked like the B1G team that had been playing great ball and went toe-to-toe with Penn State, and at times looked like the better team.

Period 3 — from about 15 in set 2 and all through set 3 — the Nittany Lions just kicked things in to another gear and left Ohio State in the dust.  Penn State dug almost everything with ease and confidence and transitioned on those balls with force. PSU sided out at 76% in set 3, and I'm sure the side out percentage was even higher in the latter half of set 2.  In "period 3," Penn State simply excelled in every aspect of the game.

Sure, there were things that need to be cleaned up, but the Nittany Lions' energy was evident, and that overcame any deficiencies.

To me, the way PSU ended the "3rd period" of that match is a very promising sign for what we might see come November and December.

I also REALLY like the multiple looks Penn State is now able to throw out, which makes it nearly impossible to get good consistent film on this team.
Match Stats
(Courtesy of GoPSUsports.com)