Quote of the Day
Russ Rose to The Daily Collegian's Matt Dunlevy, on the importance of competing hard in every match in order to win the B1G championship:
I look at is as you have eleven siblings, and you want to be the first one at the table to get something to eat, because if you hesitate, there's going to be nothing left.
Read it at The Daily Collegian.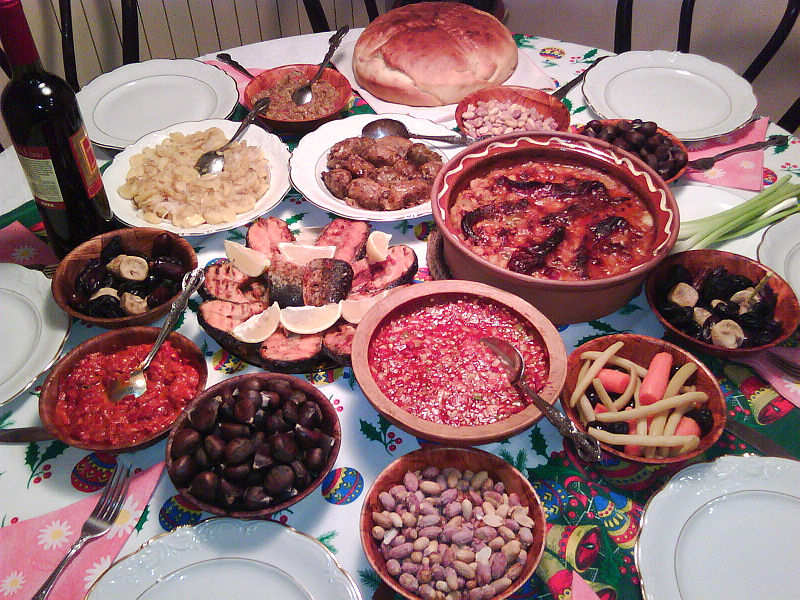 In the B1G Championship race, get to the table early. You snooze, you lose.
About the Match
When: Saturday, September 22nd at 7:00 pm
Iowa
Iowa lost Friday evening to #23 Ohio State, 3-0 (18-25, 20-25, 16-25).  5-9 Jr. S Nikki Dailey had 25 assists and 10 digs — recording a double-double for the eighth straight match.  6-1 Jr. RS/OH Rachael Bedell had eight kills for the Hawkeyes.
Iowa's head coach Sharon Dingman had this to say after the match:
I thought we did some really nice things tonight.  I was disappointed with our play in the third set. They are a good team. We have to be ready for Penn State tomorrow night. In the past, we have played well at Penn State.
Sharon may be alluding to Iowa's October 2, 2009 3-1 loss to Penn State — the one where Iowa broke Penn State's streak of winning 141 consecutive regular-season sets. After that match, Penn State Head Coach Russ Rose had this to say in an interview with the Daily Collegian's Andrew J. Cassavell:
I've seen us at times have flashes of playing really great volleyball, and this weekend I saw us playing very uninspired. . . . In this conference if you play uninspired they'll smack you upside the head.
So if Penn State takes Iowa for granted tonight, they might get smacked in the head, sort of like this (and yes, we've posted this before, but we love this cartoon):
Penn State
Penn State is 11-1 overall and, at least until this evening, is tied for the lead in the B1G with a 1-0 record.  We've included Penn State's stats right after the video below.
Deja Interviews Megan Courtney
Penn State's Stats (as of 9-20-12)
Attack Leaders - 2012
Set/Serve Leaders - 2012
Recept/Dig Leaders - 2012
Blocking and Points Leaders - 2012