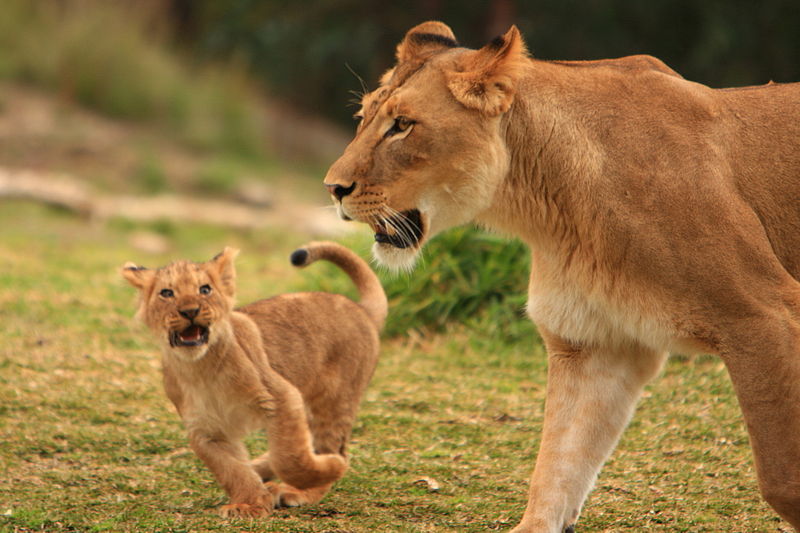 We asked John Tawa of PrepVolleyball.com if we could list the Penn State verbal commitments who were recently named in PrepVolleyball.com's Soph 79 List, and he kindly said yes.  For those of you who aren't familiar with PrepVolleyball.com, it offers comprehensive coverage of high school and club girls volleyball, including team rankings, player ratings, tips on recruiting, and news on developments in the volleyball world.  It's a pay site, but we think it's well worth the $29.95 full-year subscription fee.  So there you have it, our unpaid endorsement, freely, and enthusiastically, given.  Thanks John!
About the PrepVolleyball.com Soph 79 List
When you browse through the introduction to PrepVolleyball.com's Soph 79 List — "the best varsity-playing sophomores in the country" — you can almost hear echos of the anguished e-mails they must receive from people who want to know why their favorite player didn't make the list:
Before we get to the Class of 2014 honorees, you should know that this is by far the hardest list we do and it gets tougher every year. The Frosh 59 list is tough because we don't yet know the athletes, but is made easier because so few freshmen are making significant contributions on the varsity level. Picking All Americans is tough because so many have become exceptional players and deserve recognition for what they've accomplished in state; yet, having seen them both high school and club, we have an idea about how to distinguish the truly exceptional from the merely exceptional.

The Soph 79 list stands in the middle, which is why it is such a massive project. On the one hand, we are still getting to know these athletes. On the other, they are already making their marks on high school varsity programs across the nation.

*              *              *                *

Of the players listed below, the first 79 are our "Soph 79," in our estimation the top sophomores based on high school achievement in the land. I have bolded those five words because being on the Soph 79 does not mean you are one of the top 79 recruitable players in the class. You may be, but that's not what this list is for.

This list recognizes outstanding high school varsity achievement. Period. If you made a significant impact on your high school team and state and we learned about you, which is critical, you are on this list. Otherwise, you may not be. So, if you were hurt and hardly played, or you transferred schools or found yourself on JV or a varsity bench, don't look for your name below. You won't find it. Not this list. Not this year. You had to achieve on a high school varsity squad to make it.
In addition to the Soph 79, PrepVolleyball.com's list also includes five sub-categories, ranging from "Highest Honorable Mention" (81 players) to "Honorable Mention" (66 players), with a total of 450 "sophomores of distinction" listed this year.
Nittany Lion Verbal Commits on the Soph 79 List
Simone Lee, (whose verbal commitment to Penn State was announced on April 19, 2012 on the Cheese and Volleyball blog), has only been playing volleyball since the eighth grade — and according to an October 3, 2011 article by Dave Boehler in the Milwaukee Journal Sentinel, she only started playing then because the club program her sister Chelsea was playing for was looking for more players.
In 2011, after recording 539 kills and a .352 hitting percentage for Menomonee Falls, Lee was named to the Milwaukee Journal-Sentinel's All Area Second Team (the only sophomore to be named to either of the first two teams).  J.C. Bruns, Menomonee Falls coach, said "She's only a sophomore but she hits higher and harder than anyone we faced." Lee also was selected to the Greater Metro Conference first-team and was named second-team All-State by the Wisconsin Volleyball Coaches Association and by the Wisconsin Interscholastic Athletic Association.
Below is a video clip of Simone in the Regional Championsip match against Cedarburg.
The headline for a March 22, 2012 blogpost by Walter Villa on EPNHS Volleyball was "Nia Reed Could Be Jersey's Finest." Reed, a 6-2 Sophomore middle blocker from Immaculate Heart Academy in Washington Township, N.J., had just been named the Gatorade New Jersey Player of the Year — as a sophomore!
Immaculate Heart Academy finished with a 32-1 record and won both the 2011 New Jersey Non-Public state title and the 2011 New Jersey Tournament of Champions title. Even though Reed missed approximately 11 matches with a broken wrist, she totaled 233 kills, 59 blocks and 29 digs, with a .544 hitting percentage and a .637 kill percentage. In post-season play, she totaled 66 kills in six matches with a .604 hitting percentage and a .688 kill percentage.
Jaime Marzocchi, head coach of Paramus Catholic (Paramus, N.J.), had this to say following Reed's Gatorade POY award:
Nia Reed is an incredible volleyball player. We played IHA three times this year and lost all three — she was a main contributor to their success. She stands out among her high school peers as a great player simply because she can put a ball down.
In January 2012 PrepVolleyball.com named Reed as a National Sophomore of the Year Finalist (along with fellow Penn State recruit Heidi Thelen).
As Walter Villa notes in his ESPNHS article, Nia Reed's family has a history of athletic achievement. Vivian Brown, her maternal grandmother, was a track star who set a world record in the 4×100 metre relay (with Willye White, Wilma Rudolph,and Ernestine Pollards) in a dual meet against the Soviet Union, earned gold medals in 200-meter dash and on the 400-meter relay team at the 1963 Pan-American Games, and competed in 200-meter dash in the 1964 Olympic Games in Tokyo, Japan. Reed's mother, JoMoree Reed, earned second-team All-Big Eight honors in basketball as a senior at Kansas State, and her father, Raymon Reed, ran track at Morehouse and at Bowling Green.
Maria Nolan, IHA's co-coach, told Walter Villa that "Nia is on target to be the best player in New Jersey history." Given that former Penn State great (and 1999 AVCA Division I C0-National Player of the Year) Lauren Cacciamani was also from New Jersey (as are current Penn State players Ariel Scott and Aiyana Whitney), that's saying alot.
In January 2012, PrepVolleyball.com featured a photo of Heidi Thelen, of Notre Dame Academy (Park Hills, KY) and Team Z Volleyball Club, in its list of finalists for the 2011 National Sophomore of the Year.
Her verbal commitment to Penn State, which was announced in a post on PrepVolleyball.com, generated alot of excitement among Kentucky volleyball fans, as evidenced by this thread from BlueGrassPreps.com:
[T]his would be like a running back committing to Alabama or a power forward committing to Kentucky. Penn State is simply the best volleyball program out there right now.

When Russ Rose, PSU head coach, suddenly starts showing up at your club volleyball tournaments, I think your college search is over.
For the 2011 season, Thelen totaled 354 kills, 121 blocks, and 54 aces. For her efforts, she was named by the Kentucky Volleyball Coaches Association as the Region 9 Player of the Year and as a member of the Class AAA All State First Team.
Bryanna Weiskircher's verbal commitment to Penn State was reported by boylancatholicbroadcasting on ihigh.com on November 21, 2011.  According to the report (Click here for full story), Bryanna also was considering the University of Florida and the University of Illinois.
Bryanna brings terrific credentials. Emily Tropp, who covers prep sports in Northern Illinois for the Rockford Register Star (rrstar.com), calls her "the best player this area has produced since Keith's Jordan Haverly." (Check out Tropp's article "Remember this name: Bryanna Weiskircher.")
Following the 2011 season in which she posted 433 kills and 329 assists for Boylan Catholic, Bryanna earned Honorable Mention All-State in 2011 from the Champaign-Urbana News Gazette and was named to PrepVolleyball.com's Soph 79.
Here's a video of Bryanna from October 22, 2011 in a match in which against Winnebago. In the video, Boylan's Maddy Guyette makes a save from a Winnebago attack, and Bryanna (No. 1) ends the rally with a kill:
And here's a link to a nice photo of Bryanna facing a triple block.