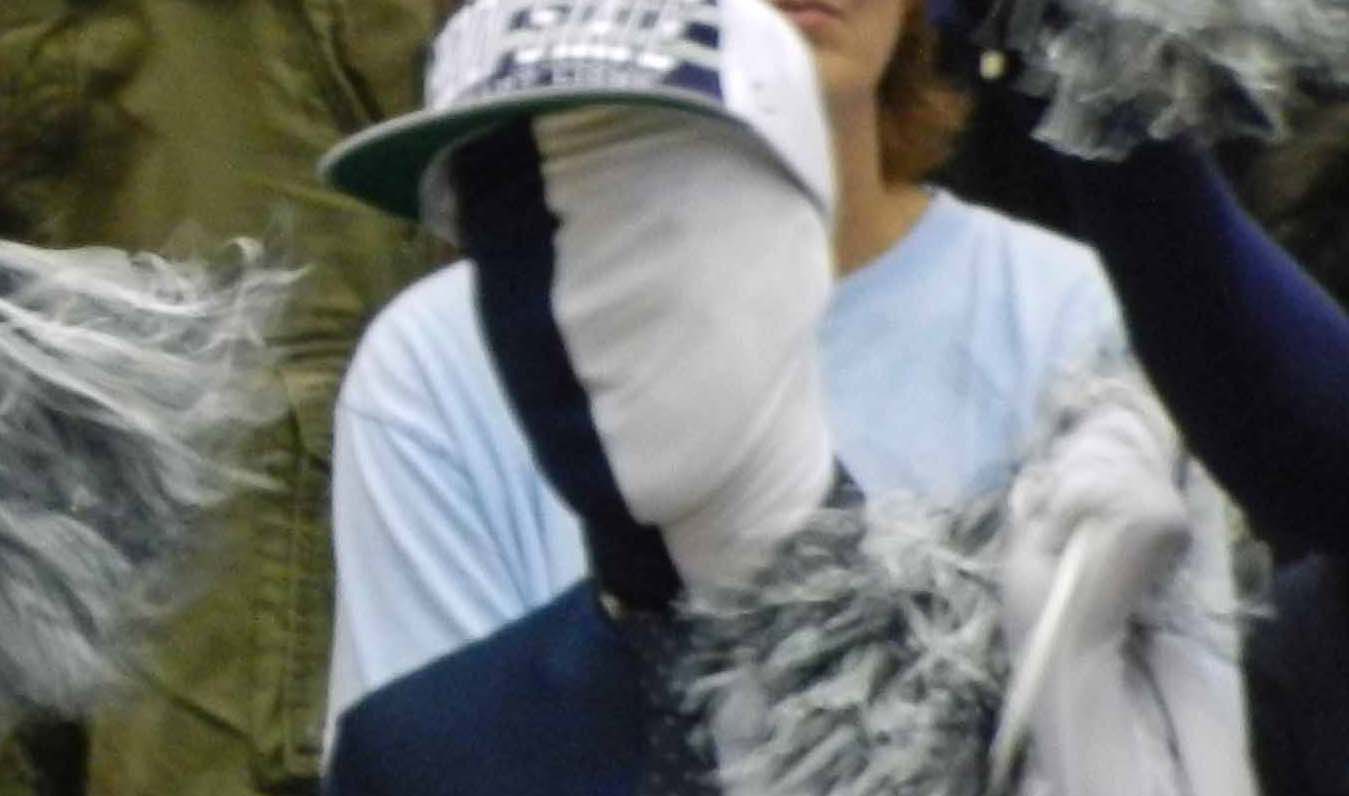 The Sky is not Falling (But Russ Rose May Be Blue in the Face) 
Since before preseason practice started in August, Penn State Head Coach Russ Rose has been telling anyone who wanted to listen that Penn State would struggle this season — at least early on — and that the goal would be to become the best team they possibly could, and be in a position to be in contention in December.   He may not have literally talked until he was blue in the face, but maybe halfway? 
Still, a lot of people didn't want to hear it.   So now, after Stanford defeated Penn State last night, 3-1, some Penn State fans fear that the sky is falling.  Though we continue to subscribe to the "there will be growing pains this season" point of view, we think reports of Penn State's demise are premature.  Without suggesting Penn State will win a fifth consecutive NCAA championship, we note that Stanford swept Penn State in the 2010 Nike Big Four Volleyball Classic, and yet Penn State was playing pretty well by the end of the year.  (Coach Rose has said Penn State may not have been the best team last season, but they played well when it counted.)  
The general consensus  among people who were at the match was  that both Stanford and Penn State have alot of room to improve.   Some think this season's Penn State team has more more potential to than Stanford; others are not so sold on the Nittany Lions. 
Some thought Micha Hancock had a bad match.  We didn't see the match, but the contrary view seems persuasive to us:  her statistics weren't that different from those of Karissa Cook — Stanford's setter.   For the match, Hancock totaled  4 kills (3 errors) on 11 attacks, had 45 assists, 1 service ace, 1 service error, 11 digs, 2 block assists. and 3 ball handling errors.  Cook had 4 kills (1 error), on 9 attacks, with 44 assists, no aces, 8 digs, 1 solo block and three block assists.  Comparable, though statistics obviously don't tell the complete story.  Several observers concluded that what Hancock needs most will come with time — more experience leading this Penn State team. 
Several observers thought Penn State fell victim to poor passing and lack of a consistent block.  Others thought that the inability of Hancock and McClendon to connect when Penn State was out of system was more of a factor, and also noted that Penn State didn't feature much of a back-row attack.
Many, if not most people who were at the match believed that Stanford's Rachel Williams was the best player on the floor Friday tonight. She reportedly was effective tooling the block, while mixing in a variety of  roll and finesse shots when the sets weren't ideal.
We're eager to hear Russ Rose's thoughts on the match.  The bottom line: Penn State lost to a Stanford team that outplayed the Nittany Lions Friday night.  Penn State will have other tough nights this year, but we think they will improve throughout the season.  Whether that improvement will be enough to place them among the nation's elite by the end of the year, who knows?  We're fans, so we certainly hope so.  And we'll continue to cheer until we're blue in the face!