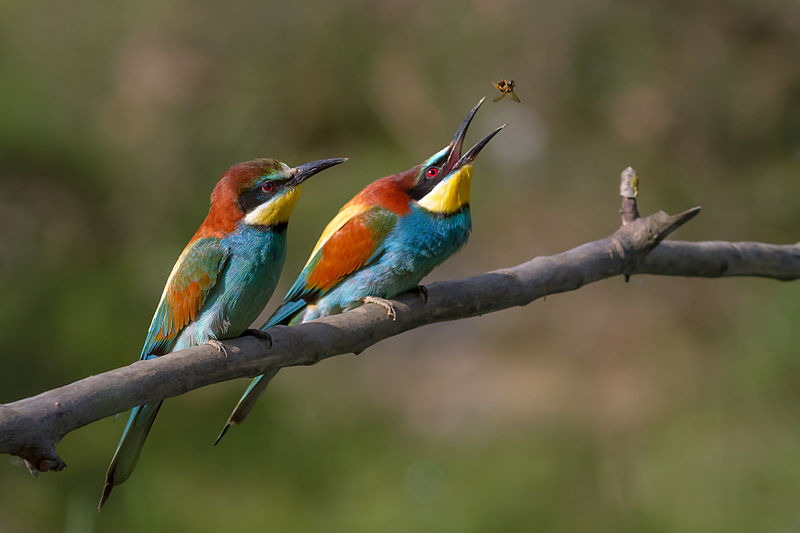 This really has nothing to do with the Q&A (Something about buzz? Maybe?) but it is a great photo and was Wikimedia's 2012 Picture of the Year
We're talking today with Club Coach, who has coached at the college and club level for many years, and coached numerous highly successful college women's volleyball players.  He was kind enough to answer our questions about Penn State's schedule , team depth, and season to-date, the Big Ten championship race, the upcoming Michigan State and Michigan matches, and eight teams that are in the hunt for the NCAA Final Four.
On Tough Schedules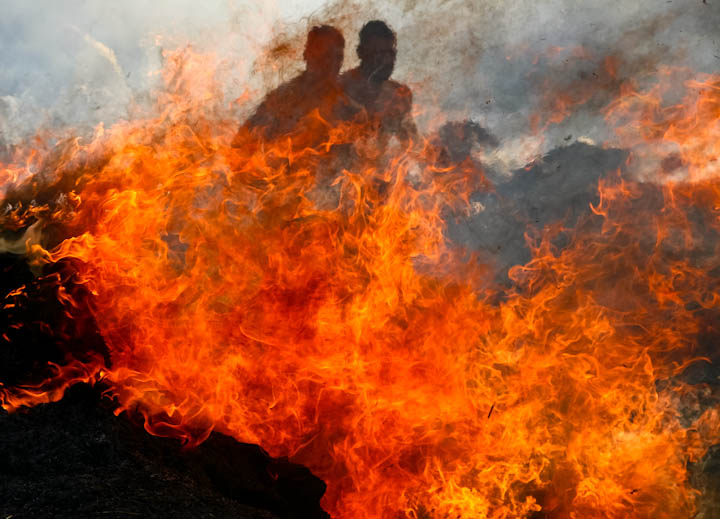 Now that looks tough
DigNittany: The Penn State Women's Volleyball team ended its pre-conference schedule with a 9-1 record (and ranked #1 in the 9-23-13 AVCA poll), losing only three sets to date (all three in a 3-2 loss to Texas at Austin), and notching wins over #3 Florida, Louisville, and Marquette.  Although those were nice wins, for the most part (and noticeably in Penn State's sweeps of Albany, Eastern Kentucky, and Yale in the Penn State Classic) their opponents have clearly been overmatched.  Coaches are looking to accomplish a variety of things with a pre-conference schedule – experiment with different lineups and strategies, expose players to new challenges, and work on building a cohesive team, to name a few.  As a coach, do you think Penn State's 2013 pre-conference schedule would have enabled you to accomplish these goals (or any others you think are important)?
Club Coach: I think Penn State's schedule allowed them to do the things you need to do prior to heading into what is a brutal conference schedule: Have the opportunities to experiment with different line-ups, be challenged by some of the top teams in the country, and also making sure you have enough wins heading into a league where wins are tough to come by.  Obviously, Texas and Florida are top programs, and Louisville and Marquette are both really well coached teams that have talent.  I think given the depth of talent, and the uncertainty of who was going to be on the floor, it was important for Penn State to have some matches where they could mix and match players and make lots of subs, without worrying whether or not that would affect winning or losing.  I think they are where they want to be heading into conference play, and their schedule allowed them to get there.
On B
1G

Challenges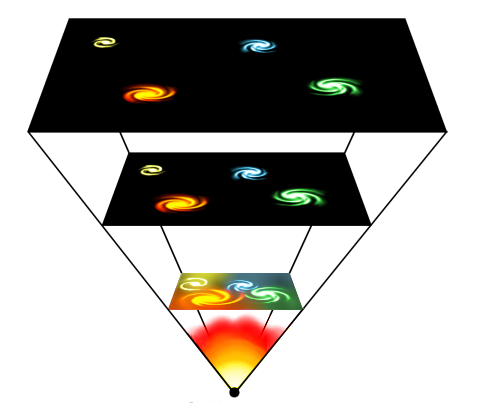 It's crunch time at the B1G
DigNittany: The B1G is a tough conference – maybe the most challenging in Division 1, with eight teams currently ranked in the AVCA Top 25.  After facing several overmatched opponents in a row, Coach Rose has described the Big Ten Schedule as "playing against people our size," and has said that what concerns him is how his players will handle that.  Is it a given that a series of tough matches will take a toll on a team, or have you seen teams that thrive on facing tough opponents.
Club Coach: Well I think depending on what your team is made out of, those matches either take a toll, or sharpen your focus and help you  prepare for the NCAA tournament.  I think given the success of Big Ten teams in the NCAA tournament, having to grind it out night after night has proven to be a positive.  I think PSU's depth is a real advantage, as very few teams have the type of athletes as reserves who are talented and physical enough to give the starting side a run for their money in practice.  I would say that if history has shown us anything, PSU will be ready for that level of competition.
On Team Depth (Upside and Downside)
DigNittany: As a follow-up, Penn State obviously has terrific depth this season.  All of the 2012 starters return – 5-11 Jr. setter Micha Hancock (2012 AVCA 1st Team All-America, Volleyball Magazine 1st Team All-America, Big Ten Setter of the Year, and All-Big Ten); 6-4 Sr. Opposite Ariel Scott (2012 AVCA 1st Team All-America, Volleyball Magazine 1st Team All-America, Big Ten Player of the Year, and Unanimous All-Big Ten); 6-1 Sr. OH Deja McClendon (2012 AVCA 3rd Team All-America, Volleyball Magazine 2nd Team All-America, and Unanimous All-Big Ten); 6-2 So. S/OH Megan Courtney (AVCA Mideast Region Freshman of the Year, Unanimous Big Ten All-Freshman Team, and Big Ten Freshman of the Year); 6-6 Sr. MH Katie Slay (AVCA 2nd Team All-America, Volleyball Magazine 2nd Team All-America, All-Big Ten), 5-6 Jr. libero Dom Gonzalez, and 6-2 Jr. MB Nia Grant.  Plus, 6-2 OH/Opp Paulina Prieto Cerame and 6-5 OH/Opp/MH Aiyana Whitney — both highly-touted players who redshirted in 2012 —have joined the team and have seen playing time, as have 6-2 Sr. OH Maddie Martin, 5-6 Jr. DS Lacey Fuller, and 5-6 So. DS Kendall Pierce.
Is depth a double-edged sword, with the upside of having players who can step in if a player is injured or is having an off-match, and the downside being that talented players can become frustrated when they aren't seeing the playing time they expected?  Or, is that a "high class problem" that most coaches would love to have?
Club Coach: I do think it is a double-edged sword. Obviously, having great talent is a huge advantage — there is great comfort in knowing if you have a player struggling or we should have an injury, there is a great player who can step in and allow the group to maintain their level.  The other upside is kids HAVE to compete every day in practice or they will be on the outside looking in.  The downside, in my opinion, is it can create second guessing: "do we have the right people out there"?  It also tends to mean it takes far longer to settle on a line-up, which means it takes longer for the group to find a rhythm.  But nobody is going to feel sorry that PSU will have to struggle to figure that part out.  It is indeed a problem coaches would love to have.
On the Season to Date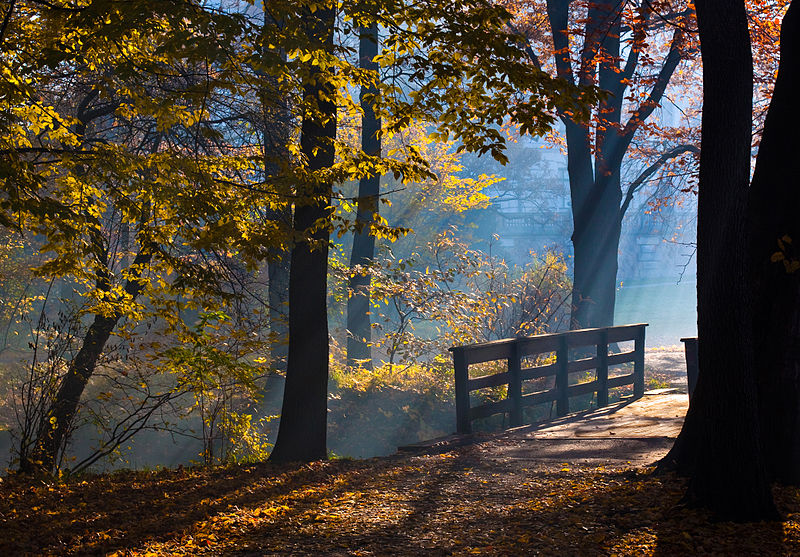 DigNittany:  What has impressed you most about Penn State so far this season (either individuals or as a team) and what do you see as the biggest challenges for the Nittany Lions going forward?
Club Coach: I think Micha Hancock's play in the setting position stands out to me.  To this point, she has been an incredible athlete who plays the setter position. I think her setting skill and acumen have really improved, and she is developing into a great "setter."  I think Katie Slay's play has been a real plus as well.
I think Penn State's challenges are going to be settling into a line-up and, ultimately, how well players settle into their roles.  Obviously, some exceptional players aren't going to be on the court as much as they like.  How they respond to that will go a long way in terms of chemistry.  In years past, Penn State has had players who were multi-year starters, and then had their playing time greatly reduced by great players coming in.  The maturity of those players in handling that unselfishly, allowed their teams to be great.  I think players accepting roles will be very important.
On Michigan State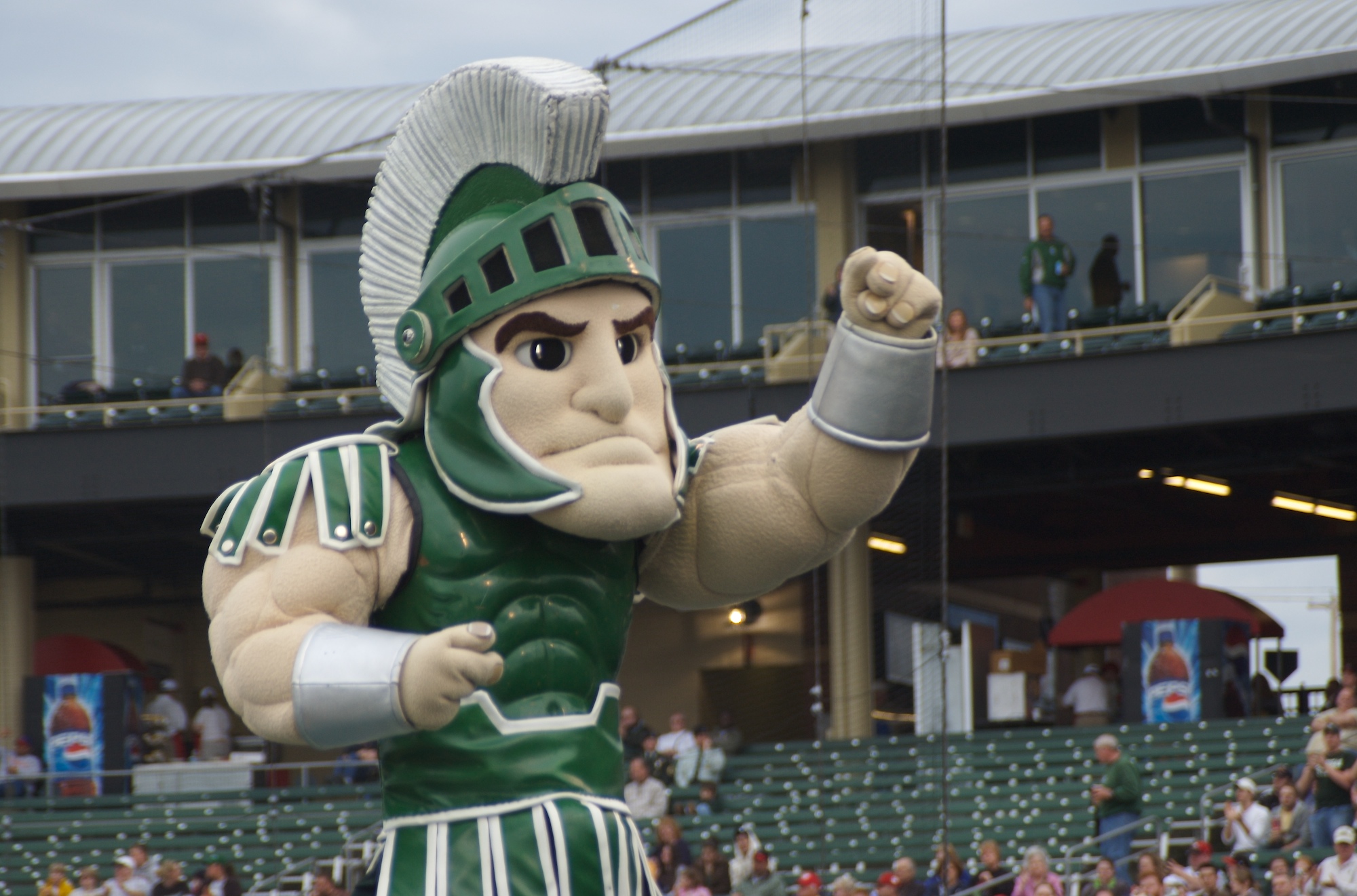 DigNittany: Penn State opens its Big Ten season against Michigan State, which was picked #5 in the 2013 preseason Big Ten Volleyball Coaches poll (Penn State was picked #1).  The Spartans ended their pre-conference schedule with an 11-1 record, including victories over Oregon and Oregon State.
Among the key returning Michigan State players are 6-1 Sr. OH Lauren Wicinski, who was a unanimous pre-season 2013 All-Big Ten selection (as was Penn State's Ariel Scott) and who earned 2nd-Team AVCA All-America honors in 2012, and 5-4 Jr. libero Kori Moster, who was the 2012 Big Ten Defensive Player of the Year (but, in an oddity that still has us scratching our heads, only honorable mention All Big Ten) and a 2012 AVCA All-America honorable mention.
What can you tell us about Wicinski and Moster, or other key players like 6-3 Sr. MB Alexis Mathews,   6-1 Jr. OH Taylor Galloway, 5-10 Sr. setter Kristen Kelsay, 6-4 Fr. MB Autumn Christenson, 6-2 Fr. MB Allyssah Fitterer, and 5-6 Jr. DS Ryian Hubbard?
Club Coach: Michigan State is very physical and is one of the teams in the conference who can match the Nittany Lions in that area.  Wicinski is a great volleyball player — she is good in every area of the game, and loves to compete.  Her skill provides a nice balance for some of MSU's athletes that have great raw talent, but less in terms of volleyball skill and experience.  They are very well coached, and will walk into that match believing they can win — not hoping they can, but believing they can.
On Michigan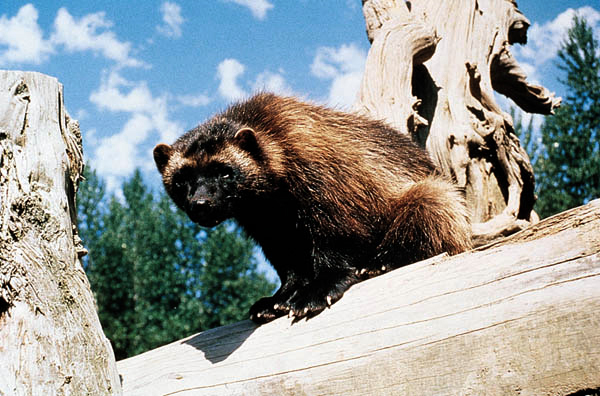 DigNittany: On Saturday, Penn State takes on 10th-ranked Michigan (11-1), which starts its Big Ten season on Friday with a match against #13-ranked Ohio State  (12-0) in Columbus.  Last weekend, the Wolverines defeated the then- #24-ranked Ohio Bobcats 3-2 (25-18, 22-25, 25-15, 23-25 and 15-11), and Michigan also boasts victories over Oregon, Oregon State, and Texas A&M (but with a loss to #17 Florida State).
Michigan seems to be a team that comes on late in the season – it was 27-12 last year, but made it to the Final Four.  What are your thoughts about this year's Wolverine team generally, and what can you tell us about some of their returning players, like 6-4 Sr. MB Jennifer Cross, a 2012 Third Team AVCA All-American, 6-1 Sr. OH Lexi Erwin, 5-11 Jr. setter Lexi Dannemiller, 6-0 Sr. OH Molly Toon, 6-3 So. MB Krystalyn Goode5-6 So. libero Tiffany Morales, and 5-6 Sr. DS Ally Sabol.
Club Coach:  I think this is a really good volleyball team that is going to start the season pretty far ahead due to their returning nucleus.  I had the chance to watch them practice this spring, and was really impressed by how good their "volleyball" was.  Every kid could step in and set a ball, defend, ball-handle.
I also think Lexi Dannemiller, their setter, is one of the most underrated players in the country.  She looks a little unassuming, but she is a great player, competitor and leader.  This is a team that was a couple of swings away from beating eventual champion Texas at last year's final four. The one thing Michigan also has this year is expectations, there will be no coming out of nowhere for this team this season, and they will be expected to win matches like this, which is a very different dynamic.
On B
1G

Champs and Final Four Eight

DigNittany: Two final questions: which will be the top four teams in the Big Ten this season (and, for bonus points, in what order?), and which are your top six picks for the Final Four?

Club Coach: That answer may be different every week.  I certainly believe PSU is the class of the conference, and that Minnesota may be the best team to challenge them. From there, the Michigan's and Nebraska are bunched pretty tightly.

As for the Final Four, I like Texas and PSU to be there for sure, with Washington, USC, Florida, Stanford, Minnesota and Florida more than capable.

DigNittany: Thanks so much for taking the time to speak with us.  We appreciate it.