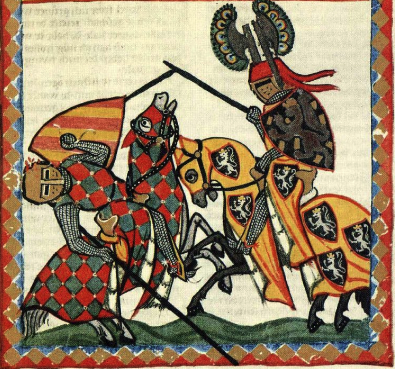 During the 2010 season, after Stanford put an end to "The Streak" by soundly beating Penn State in the inaugural Nike Big Four Volleyball Classic Gainseville, Florida, there was considerable discussion about whether there was greater "parity" in NCAA Division 1 volleyball this season. Although that discussion generated considerable heat in some venues (the answer depends, of course, on how one defines "parity," and there were fiercely differing opinions on that particular question), no concensus emerged. We decided to take a look at how the Final Four teams stacked up in the 13-year period from 1998 to 2010 (an arbitrary choice that did, admittedly, permit us to include all of Penn State's National Championship teams) in terms of wins and losses, both for matches and for sets.
The results suggest, at least to us, that this year's Final Four field reflected a more competitive landscape (or, another way of saying it, the lack of one or two dominant teams) than in past years.
For example, looking at the W-L record of the Final Four teams during the 13 year sample period, five of the 13 Champions were undefeated, and four others lost only one match all season. Penn State's 2010 Champions lost five matches, to rank 12th, edging out Stanford's 2004 team, which went 30-6.
Looking at the 2nd Place teams, California's 2010 runners-up are tied with Stanford's 2006 team for 10th place, both with 30-4 records.
As for the Semi-Finalists, Texas (27-6) and USC (23-6) ranked 20th and 21st, respectively, among the 26 Semi-Finalist teams during the period. 
The picture is pretty much the same for the won-loss records for sets.  During the 13 year period, five champions lost 10 or fewer sets.  Penn State's 2010 champions rank 11th in fewest sets lost (20), edging only 2001 Stanford (21 sets lost),  and 2004 Stanford (35 sets lost).  Looking at all 52 teams, 2010 Penn State ranks 27th, 2010 California ranks 32nd (23 sets lost), 2010 Texas ranks 45th (34 sets lost), and 2010 USC ranks 48th (36 sets lost). 
Some undoubtedly will argue that this proves it was a weak Final Four field for 2010.  We think it argues parity, but to each her or his own. 
Take a look.  The table is sortable, which means you can reorder the rows by clicking on the arrows at the top of each column.
Won Lost Records (Matches and Sets): Final Four Teams from 1998 to 2010
| Year | Team | Conference | NCAA Finish | Wins (Matches) | Losses (Matches) | Wins (Sets) | Losses (Sets) |
| --- | --- | --- | --- | --- | --- | --- | --- |
| 2008 | Penn State | Big Ten | First | 38 | 0 | 114 | 2 |
| 2009 | Penn State | Big Ten | First | 38 | 0 | 114 | 8 |
| 1998 | Long Beach | Big West | First | 36 | 0 | 108 | 8 |
| 2003 | USC | Pac 10 | First | 35 | 0 | 105 | 8 |
| 2000 | Nebraska | Big 12 | First | 34 | 0 | 102 | 13 |
| 1999 | Penn State | Big Ten | First | 36 | 1 | 110 | 15 |
| 2006 | Nebraska | Big 12 | First | 33 | 1 | 101 | 14 |
| 2005 | Washington | Pac 10 | First | 32 | 1 | 98 | 10 |
| 2002 | USC | Pac 10 | First | 31 | 1 | 95 | 12 |
| 2007 | Penn State | Big Ten | First | 34 | 2 | 104 | 18 |
| 2001 | Stanford | Pac 10 | First | 33 | 2 | 101 | 21 |
| 2010 | Penn State | Big Ten | First | 32 | 5 | 103 | 20 |
| 2004 | Stanford | Pac 10 | First | 30 | 6 | 98 | 35 |
| 2001 | Long Beach | Big West | Second | 33 | 1 | NA | NA |
| 1998 | Penn State | Big Ten | Second | 34 | 1 | 104 | 6 |
| 2003 | Florida | SEC | Second | 36 | 2 | 109 | 8 |
| 2005 | Nebraska | Big 12 | Second | 33 | 2 | 101 | 15 |
| 2009 | Texas | Big 12 | Second | 29 | 2 | 91 | 13 |
| 2007 | Stanford | Pac 10 | Second | 32 | 3 | 101 | 24 |
| 1999 | Stanford | Pac 10 | Second | 31 | 3 | 95 | 18 |
| 2000 | Wisconsin | Big Ten | Second | 33 | 4 | NA | NA |
| 2008 | Stanford | Pac 10 | Second | 31 | 4 | 95 | 23 |
| 2006 | Stanford | Pac 10 | Second | 30 | 4 | 92 | 19 |
| 2010 | California | Pac 10 | Second | 30 | 4 | 95 | 23 |
| 2004 | Minnesota | Big Ten | Second | 33 | 5 | 105 | 34 |
| 2002 | Stanford | Pac 10 | Second | 32 | 5 | 102 | 27 |
| 2003 | Hawaii | WAC | Semi-finals | 36 | 2 | 109 | 16 |
| 2002 | Hawaii | WAC | Semi-finals | 34 | 2 | 102 | 12 |
| 1998 | Nebraska | Big 12 | Semi-finals | 32 | 2 | 99 | 16 |
| 2000 | Hawaii | WAC | Semi-finals | 31 | 2 | 95 | 16 |
| 2001 | Nebraska | Big 12 | Semi-finals | 31 | 2 | 94 | 14 |
| 1998 | Florida | SEC | Semi-finals | 35 | 3 | 107 | 24 |
| 2002 | Florida | SEC | Semi-finals | 34 | 3 | 105 | 17 |
| 2009 | Hawaii | WAC | Semi-finals | 32 | 3 | 100 | 17 |
| 1999 | Pacific | Big West | Semi-finals | 32 | 3 | NA | NA |
| 2008 | Nebraska | Big 12 | Semi-finals | 31 | 3 | 97 | 21 |
| 2000 | USC | Pac 10 | Semi-finals | 29 | 3 | 87 | 20 |
| 2004 | Washington | Pac 10 | Semi-finals | 28 | 3 | 89 | 23 |
| 2006 | UCLA | Pac 10 | Semi-finals | 33 | 4 | 104 | 24 |
| 1999 | Long Beach | Big West | Semi-finals | 31 | 4 | 95 | 23 |
| 2008 | Texas | Big 12 | Semi-finals | 29 | 4 | 94 | 24 |
| 2006 | Washington | Pac 10 | Semi-finals | 29 | 5 | 92 | 26 |
| 2007 | USC | Pac 10 | Semi-finals | 29 | 5 | 91 | 35 |
| 2005 | Santa Clara | WCC | Semi-finals | 27 | 5 | 88 | 30 |
| 2001 | Arizona | Pac 10 | Semi-finals | 25 | 5 | 79 | 25 |
| 2010 | USC | Pac 10 | Semi Finals | 29 | 6 | 91 | 36 |
| 2010 | Texas | Big 12 | Semi Finals | 27 | 6 | 84 | 34 |
| 2004 | USC | Pac 10 | Semi-finals | 23 | 6 | 76 | 32 |
| 2007 | California | Pac 10 | Semi-finals | 26 | 8 | 87 | 36 |
| 2009 | Minnesota | Big Ten | Semi-finals | 28 | 9 | 88 | 41 |
| 2003 | Minnesota | Big Ten | Semi-finals | 26 | 11 | 85 | 49 |
| 2005 | Tennessee | SEC | Semi-finals | 19 | 12 | 70 | 49 |