What: Illinois (#1 AVCA Poll)  vs. Penn State (#8 AVCA Poll)
Where: Rec Hall
When: 10-8-11 – 8:00 p.m. ET (Late Start!)
Media: GameTracker; BTN Tape Delay: 10/10/11
We can't remember the last time a #1-ranked team not named Penn State played at Rec Hall.  Did it ever happen?  Let us know.
But Saturday night at 8:00 p.m. ET, the #8-ranked (AVCA Poll) Nittany Lions will take on the #1-ranked Illinois women's volleyball team before what should be . . . make that better be . . . a sell-out crowd at Rec Hall. 
Like this one in September 2011 (but even louder!):
So show up early, get your seat, cheer your lungs out, and have a great time.  Penn State Women's Volleyball – the Greatest Show in Blue and White.™
Snapshot: Penn State
Penn State is coming off a 3-0 victory over Wisconsin last Friday night that didn't please Head Coach Russ Rose very much, a well-played match against Minnesota last Saturday night, in which it defeated the Gophers in straight sets, 25-15, 26-24, and 25-15, and a 3-2 win over Northwestern tonight (Wednesday, Oct. 5th) that really must have displeased Coach Rose. 
Against the Gophers, the Nittany Lions featured a much-improved block, putting up 14.5 team blocks, led by Katie Slay (7 blocks), A. Scott (6 blocks) and Nia Grant (6 blocks). Even Russ Rose took note, telling Matt Howland of the Daily Collegian:
I thought we did a nice job blocking. We got a number of blocks, I think, when we triple-blocked in different situations. For us, we needed to block well because our backcourt defense isn't our strength.
Looking at combined statistics for the two matches, 6-4 So. RS/Opp Ariel Scott posted a team-high 26 kills, 6-6 MB Katie Slay had 17 kills (.714 attack %), and 5-11 Fr. S Micha Hancockdirected the attack with 58 assists (a .269 attack % for the weekend).  Deja McClendon had a frustrating weekend from an offensive perspective (13 kills, .100 attack %), but she passed well and played tough defense.  Hancock continued her run of aggressive serving, totaling six aces (but did have 7 service errors, prompting Coach Rose to comment to Dan Norton of the Daily Collegian that she is known for "dispersing her serves in the court and out of the court.").  5-6 So. L Ali Longo topped the team with 15 digs (Hancock had 13), and Slay put up 12 total blocks, followed by A. Scott with 10.  The team averaged 2.50 aces per set and 4.33 blocks per set for the weekend.
Against Northwestern, Penn State looked sloppy in the first set, but won (25-19), sloppy in the second set, but lost (25-22), played much better in the third set (with Deja McClendon finally getting on track with a bushel of kills), and won 25-18, played really, really, sloppy in the fourth set, and lost (25-13) and played well enough to win in the fifth set, and did (15-11).  
Among the questions for Penn State after the Wisconsin, Minnesota, and Northwestern matches is which Penn State team will show up Saturday night against Illinois?  If it's the one that showed up in the second and fourth sets against Northwestern, it will be a very short, but excruciatingly painful night for the Nittany Lions.  If it's the one that played a crisp, disciplined match against Minnesota, Penn State has a chance at the upset win.
Key to answering that queston is whether the team can cut down on its errors (the Nittany Lions had 24 attack errors, 10 serve-receive errors, 5 blocking errors and 2 hall-handling errors against Northwestern even though, judging from Matt Howland's article in the Daily Collegian, reducing errors must have been a major focus for Coach Rose in practices this week).  Other questions are whether the block can continue to improve and whether Micha Hancock can better utilize all of her offensive weapons. 
Aside from cutting down on the errors, it would be great to see a match in which A. Scott, Deja McClendon, Katie Slay, Nia Grant, Maddie Martin, Aiyana Whitney, Katie Kabbes and Darcy Dorton all were involved in the offense. 
OK.  We don't want to get greedy.  Just cut down on the errors, OK?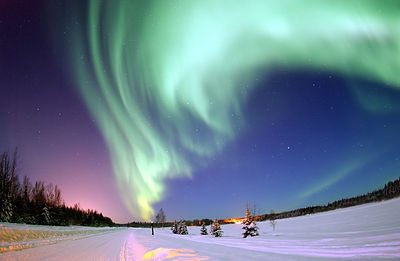 Can Penn State's offense light up Rec Hall on Saturday night?
Snapshot: Illinois
When you look at Illinois, there is strength and experience at every position.   On the outside, the Illini feature 2010 2nd-team All-American 6-2 Sr. Colleen Ward (3.49 kills/set, .254 attack %, 3.86 pts/set going into this week's matches), 2010 3rd-team All-American 6-3 Sr. Michelle Bartsch (4.03 kills/set, .216 attack %, and 4.59 pts/set), and 6-6 Fr. Liz McMahon (1.62 kills/set, .284 attack %, .98 blocks/set).  6-1 So. Jazmine Orozco (.71 kills/set, .191 attack %, .26 aces/set, 1.09 digs/set), provides depth and defense.   
At MB, you're confronted with two-year starter 6-3 Jr. Erin Johnson (2.56 kills/set, .395 attack %, 1.12 blocks/set) and 6-3 RS Fr. Anna Dorn (1.19 kills/set, .346 attack %, 1.15 blocks/set). 
Running the offense is 5-10 RS Jr. setter Annie Luhrsen (0.69 kills/set, 11.41 assists/set, 1.93 digs/set), a transfer from Connecticut who was the 2008 Big East Freshman of the Year, and the AVCA Northeast Regional Freshman of the Year. 
Want more?  The libero, 5-9 So. Jennifer Beltran (.24 aces/set, 4.14 digs/set), was a member of the 2010 All-Big Ten Freshman Team and is one of only four players in Illinois history to start at libero on opening day of their freshman season.  And she's not the only talented player in the back row:  5-4 Sr. DS Rachel Feldman is averaging 2.58 digs/set and has a .972 serve-receive %.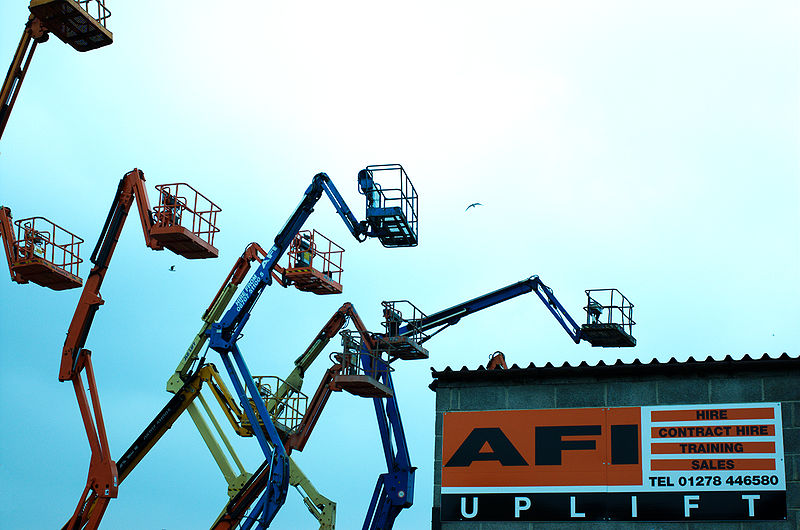 For the Illini, the 2011 season has been an uplifting experience. Can Penn State bring them back to earth?
Looking at their performance against all opponents, Illinois isn't dominating the Big Ten statistically  (their .264 attack % ranks 6th in the Big Ten – Penn State's .267 is 4th; the .160 attack % for their opponents is also 6th, with Penn State's .154 at 5th; Illinois' 2.47 blocks/set ranks 7th; Penn State's 2.73 blocks/set is 3rd), but they play together efficiently and effectively as a team, with lots of players getting involved.
In Illinois' 3-1 victory over Purdue (26-24, 25-20, 23-25, 25-23), Purdue outhit the Illini .191-.168, but the Illini controlled the net, out-blocking the Boilers 11-8, and registered only 7 service errors to 13 for the Boilermakers.  The balanced offense was led by  Michelle Bartsch, who excelled on offense with 15 kills ,and on defense with 15 digs and one solo block.  Colleen Ward had 14 kills and 17 digs and sophomore libero Jennifer Beltran came up with one of her best matches, with a 26 digs (second in the match only to Purdue's Blair Bashen).  Luhrsen (44 assists) took advantage of her multiple-options, as Erin Johnson totaled 11 kills (.333 attack %, 5 blocks) and Liz McMahon chipped in with 9 kills and 5 digs. 
In Illinois' Big Ten opener against Minnesota at the Sports Pavilion, the middles made the difference, as the Illini racked-up a 16-4 blocking advantage on their way to a five-set victory over over the Gophers (20-25, 25-18, 25-22, 20-25, 15-10).  Erin Johnson totaled 11 kills and 10 blocks for the night, and led the team with a .435 attack percentage.  Bartsch had a match-high 23 kills and 14 digs, while Ward had 16 kills and 12 digs.
Highlighting the Illini's depth, 6-6 Fr. Liz McMahon stepped up in an early-season match against Louisville (also a five set victory — 25-20, 23-25, 25-20, 21-25, 15-9), hitting .576 with 20 kills. Colleen Ward also had a solid match, with 19 kills and a .311 attack %. 
Any way you slice it, Penn State will have its hands full against Illinois, in what could be an instant classic.  (We're shooting for the cliché trifecta.  We'll let you know if we win). 
Fanalysis with RaymondLuxuryYacht
The Look of Experience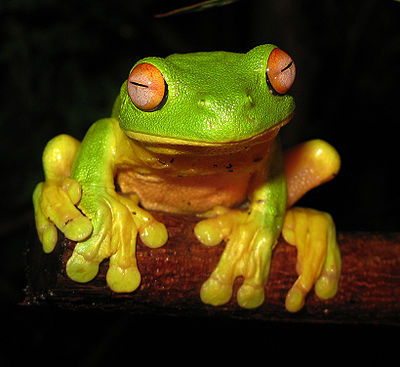 Fans will be watching closely as Penn State faces a veteran Illinois team 
DigNittany: This Illinois team is obviously very talented, but it's also very experienced.  Of their top nine players, three are seniors, two are juniors (one a redshirt), two are sophomores, and two are freshmen (one a redshirt).  Compare that to Penn State, where nine of the top ten players in terms of sets played are either true sophomores (five) or true freshmen (four), with the tenth player (5-6 DS Kristin Carpenter) a junior. 
We recently posted an analysis of statistics showing which Big Ten teams are relying the most on freshmen and sophomores.  The results, though not surprising in a sense – we all knew that Penn State is a very young team – were more dramatic than we had anticipated: 95.18 % of Penn State's kills come from freshmen and sophomores (compared to only 21.04% for Illinois); 74.02% of Penn State's digs are by freshmen and sophomores (compared to only  27.93% for Illinois); and 93.18% of Penn State's points come from freshmen and sophomores (compared to only 25.06% for Illinois). 
Looking beyond the obvious statistical disparity, how does Illinois' experience contribute to its success, and how much of an impact is that experience likely to have in a match like the one on Saturday night in what we anticipate will be a packed and rowdy Rec Hall?
RaymondLuxuryYacht: I think Illinois' experience translates into fewer mistakes, and a more patient attack. That could spell trouble for Penn State, given the team's spasmodic error-prone personality so far this year – in large part due to the youthful composition of the team.
Given that I think it will be a close match, the difference in errors will likely be the difference in the match.  Penn State could be hard-pressed to mount an aggressive serve and attack scheme while also keeping its errors in check.
But there is another way to view that question: What has been Illinois' experience in visiting State College? As far as I can tell, the last time Illinois came away with a win in Rec Hall was a 3-2 come-from-behind victory in November of 1995. That's 15 years of futility. There isn't a player on the team, and most likely not a member of the coaching staff, who has ever left Rec Hall with a win.
About the Block
DigNittany: Illinois has been putting up a very effective block and, as we noted above, Penn State's block seems to be improving.  How do you think Penn State's block – with 6-6 Katie Slay,  6-2 Nia Grant, 6-4 A. Scott, 6-1 Deja McClendon, 6-5 Katie Kabbes, and 6-5 Aiyana Whitney – matches up against Illinois – with 6-3 Erin Johnson, 6-3 Anna Dorn, 6-2 Colleen Ward, 6-3 Michelle Bartsch, and 6-6 Liz McMahon?
RaymondLuxuryYacht: I don't think it's a matter of size match-ups so much as it is a matter of offensive scheme. Penn State effectively shut down Minnesota's pin hitters, while the Gopher's middle attack was effective.  However, Penn State pressured Minnesota's passing, and forced Mia Tabberson to funnel the ball outside more than she would have liked. I'm sure she'd like to have given Tori Dixon more sets.
I haven't yet seen that Penn State's middles are truly effective at blocking a sophisticated offensive scheme.  I think Illinois will have to pass well enough to stay in system in order to beat Penn State's block.  Against Minnesota, Russ was quite creative with Kabbes, Scott, and Whitney – switching Kabbes to opposite when Wittman was out there, and using Whitney for offense to come back in the second game.  I suspect he'll have something similar planned for Illinois. 
On Luhrsen and Hancock
DigNittany: Going back to the issue of experience (or, in Penn State's case, the lack thereof), Illinois enjoys a distinct experience advantage at setter, where 5-10 RS Jr. Annie Luhrsen has played a lot more than Penn State's 5-11 Fr. Micha Hancock.  Hancock has experienced ups and downs with her middles and, recently, connecting with 6-1 OH Deja McClendon. 
On the other hand, Hancock appears to have developed a solid connection with A. Scott.  Plus, Hancock appears to be unflappable – you've described her as having "a certain type of leadership that can't be taught."
So, will Luhrsen's experience be the difference, or might Hancock's intangibles (and that deadly serve — she's second in the latest NCAA rankings with .76 service aces/set) even things up a bit?
RaymondLuxuryYacht: Luhrsen may have more experience setting at the collegiate level, but most of that experience is NOT as Illinois' starting setter. She's still learning the tendencies of her hitters – and is also dealing with a freshman middle.  Hancock has similar issues with which to deal.
With the football game preceding the match, I'd expect there to be at least 5,000, and possbily close to a standing room only crowd for this match.  Given the close confines of Rec Hall, I think that could nullify any experience advantage that Luhrsen may have.
On the other hand, Hancock really does bring an aggressive style of play to the court with her serve and attack on two. She's being asked to do a lot, and some have wondered if she starts to tire further into the match.  I didn't see that in the third game of the Minnesota match, where she had a run of strong serves to open up that game.  There is still a lot of upside there – and she certainly doesn't lack for confidence on the court.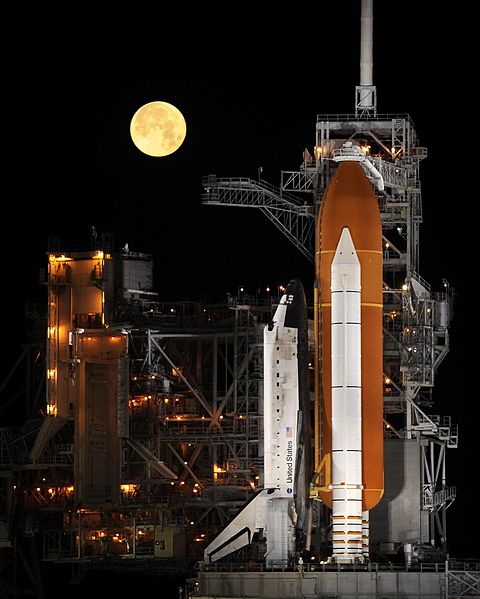 Micha Hancock had two service aces in the 5th set against Northwestern.  Will she successfully launch her rocket serve against Illinois?
Looking Backrow
DigNittany:  Looking at the back row, Illinois appears to have a significant advantage.  Beltran and Feldman are both experienced and are playing with confidence.  Penn State's back row defense continues to be a work-in-progress, with Ali Longo beginning to assert herself at libero, but with Kristin Carpenter not yet fully settled-in as a DS.  Lately, Coach Rose has been relying on 6-2 OH Maddie Martin – who led the team with 10 digs against Minnesota – for defense.   Your thoughts?
RaymondLuxuryYacht: I think passing is still Penn State's biggest question mark.  There was a marked improvement in the Lion's passing against Minnesota, but I didn't perceive much pressure coming from the Minnesota service game.
Platooning Martin with Kabbes seemed to make a big difference, and Martin made a great contribution in the back row, passing and digging.  Longo came up big several times on balls hit through the seam in the block, and also passed well.
Using the offensive stats as a gauge on the quality of passing, the two teams are close, so there might not be much of a difference between the two.  Illinois must apply more service pressure than Minnesota did.
Which is the Tougher Road: the Big Ten or the NCAA Championship?
DigNittany: Illinois' head coach Kevin Hambly has noted that in some ways, it may be tougher this season to win the Big Ten title than to win the NCAA Championship:
With the addition of Nebraska, some other coaches have talked about how it might be tougher to win the Big Ten than the NCAA Tournament.  They are obviously both really difficult to do, but the thought behind it is that it may be tougher to be good for that stretch of 20 matches than to get hot at the right time and roll through six matches in the tournament. 
We agree (possible case-in-point: the 2010 Penn State team, which Coach Rose has said may not have been the best team throughout the season, but was the best team when it counted most — for six matches in December).  What do you think? 
RaymondLuxuryYacht: I don't think there is one strong stand-out team yet this year in the Big Ten, let alone in the country. I think Illinois is #1 nationally right now by default. They are the only remaining undefeated team, and have risen rapidly through the ranks as the Big Ten and Pac 12 teams have started to beat up on each other. They have been pressed by several teams into 3-2 wins, as Penn State has been pressed into a couple of 3-2 losses. Really, just a few points separate these teams, record-wise.
I agree that the addition of Nebraska has made the Big Ten schedule that much more intriguing, although, I don't see anything that distinguishes the Big Ten from the Pac 12.  Running the gauntlet of Stanford, USC, UCLA, Cal, and Washington seems at least as difficult to me (and probably more so) as facing Penn State, Nebraska, Illinois, Minnesota, and Purdue. 
Crystal Ball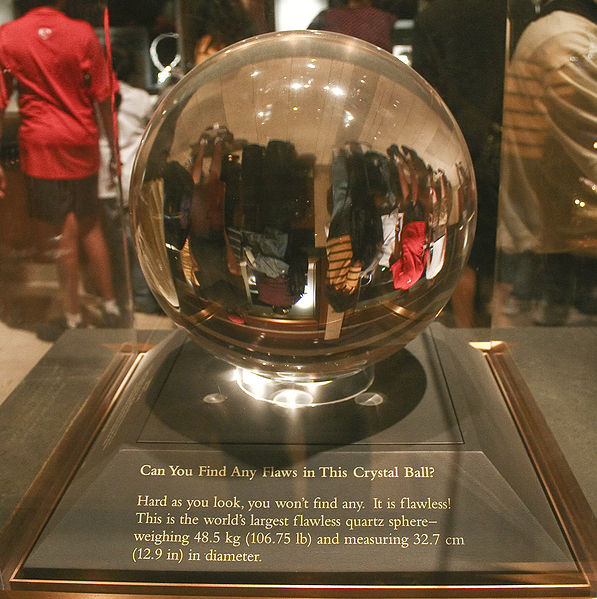 DigNittany: What do you see in your crystal ball for this match? 
Raymond LuxuryYacht: I'm going with Penn State.  Illinois may be the #1 team in the polls, but I doubt that brings any initimidation factor to the Lions.  Penn State has played USC (at home), and Stanford, Texas, and Nebraska (all away), and they held their own, and even fought back from 0-2 in three of those matches, to win one, and draw even in the other two. They are incredibly tough and resilient for such a young team, and there will be a big crowd there Saturday night to cheer them on. 
DigNittany: Thanks again for taking the time to answer our questions.  We appreciate it.