Penn State women's volleyball saw its season cut short at the hands of Stanford for the second straight year in the Elite Eight Saturday night at Maples Pavilion.
Kathryn Plummer led the Cardinal to its fourth straight Final Four appearance with a match-high 24 kills against Russ Rose's Nittany Lions, but the fact that Penn State advanced to the NCAA quarterfinals again with such a young team is quite a testament to the strength of the program. It's clear Rose's peers noticed, too, naming him Big Ten coach of the year for a 16th time.
Although the graduations of Kendall White and Tori Gorrell hurt quite a bit, the Nittany Lions return a rising junior core that gained a ton of experience over the last two seasons. Jonni Parker, Gabby Blossom, Kaitlyn Hord, Serena Gray, Jenna Hampton, and Allyson Cathey will all be returning starters next fall with two years of eligibility remaining.
Penn State will also welcome a pair of Under Armour All-American outside hitters to campus this offseason in Annie Cate Fitzpatrick and Macy Van Den Elzen, who are joined by defensive specialist Madelyn Bilinovic in the program's 2020 recruiting class.
Now that the 2019 season is officially in the rearview mirror, here are some superlatives to take away from what was no doubt an extremely exciting year despite the final outcome against Stanford.
Team MVP
Kendall White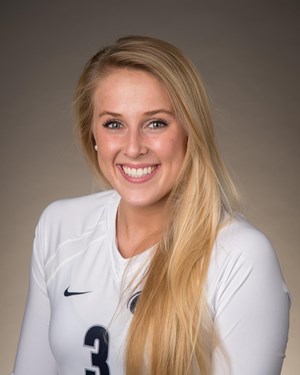 This is an easy one. White was the backbone of this team and its unquestioned vocal leader. Her never-say-die mentality, highlight-reel digs, and passion-filled celebrations will be sorely missed at Rec Hall. She leaves the program as its career digs leader with 1,994 and will be remembered forever for her contributions to Penn State. White is also the only Nittany Lion to ever win back-to-back Big Ten defensive player of the year awards and will likely be named an AVCA All-American for the third straight season.
"Kendall set the digging record at Penn State, so I'm really partial to the things that Kendall did for Penn State while she was there," Rose said after the Stanford match. "She was a great passer, she was a passionate kid, she came and worked hard everyday, and loved to compete, so I'm a big fan of the contributions that Kendall made to our program."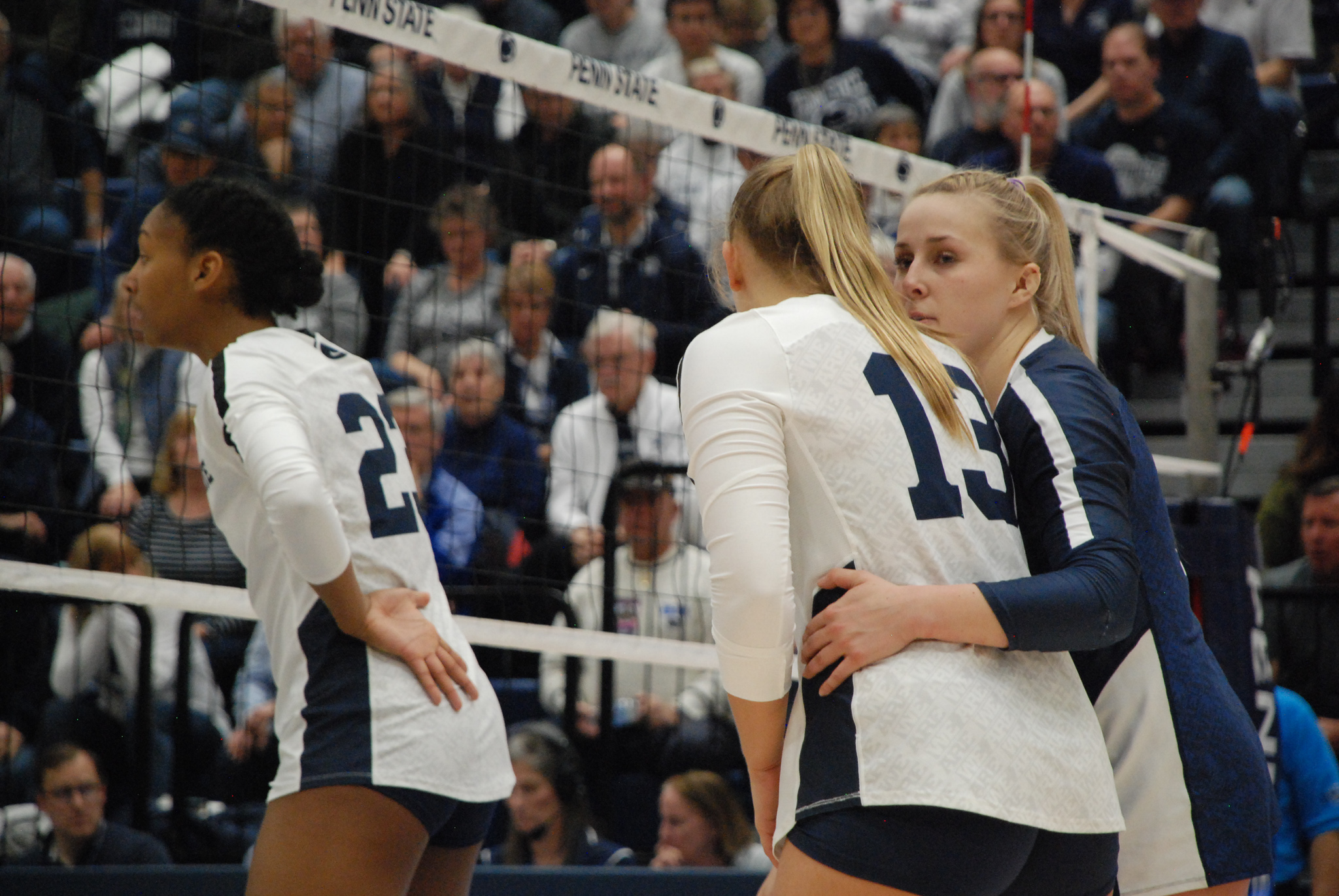 Breakout Player
Gabby Blossom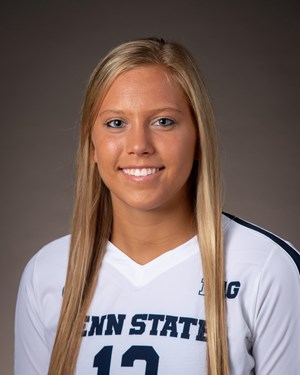 Blossom entered the season after primarily serving as a defensive specialist as a freshman while she honed her game behind redshirt senior Bryanna Weiskircher. Blossom could hardly have asked for a better debut campaign as Penn State's starting setter, earning a spot on the All-Big Ten second team and establishing herself as one of the most fun players to watch in the conference. Her 1,332 assists this season were the most by a Penn State setter since Micha Hancock had 1,475 in 2014.
"I love her enthusiasm on the court," Parker said. "She knows how to be vocal with everybody and knows what each of us needs, especially as hitters. She's always a good communicator. Gabby's just very outgoing on the court. She's going to be loud. She's a very good, supportive teammate. I love playing with her on the court."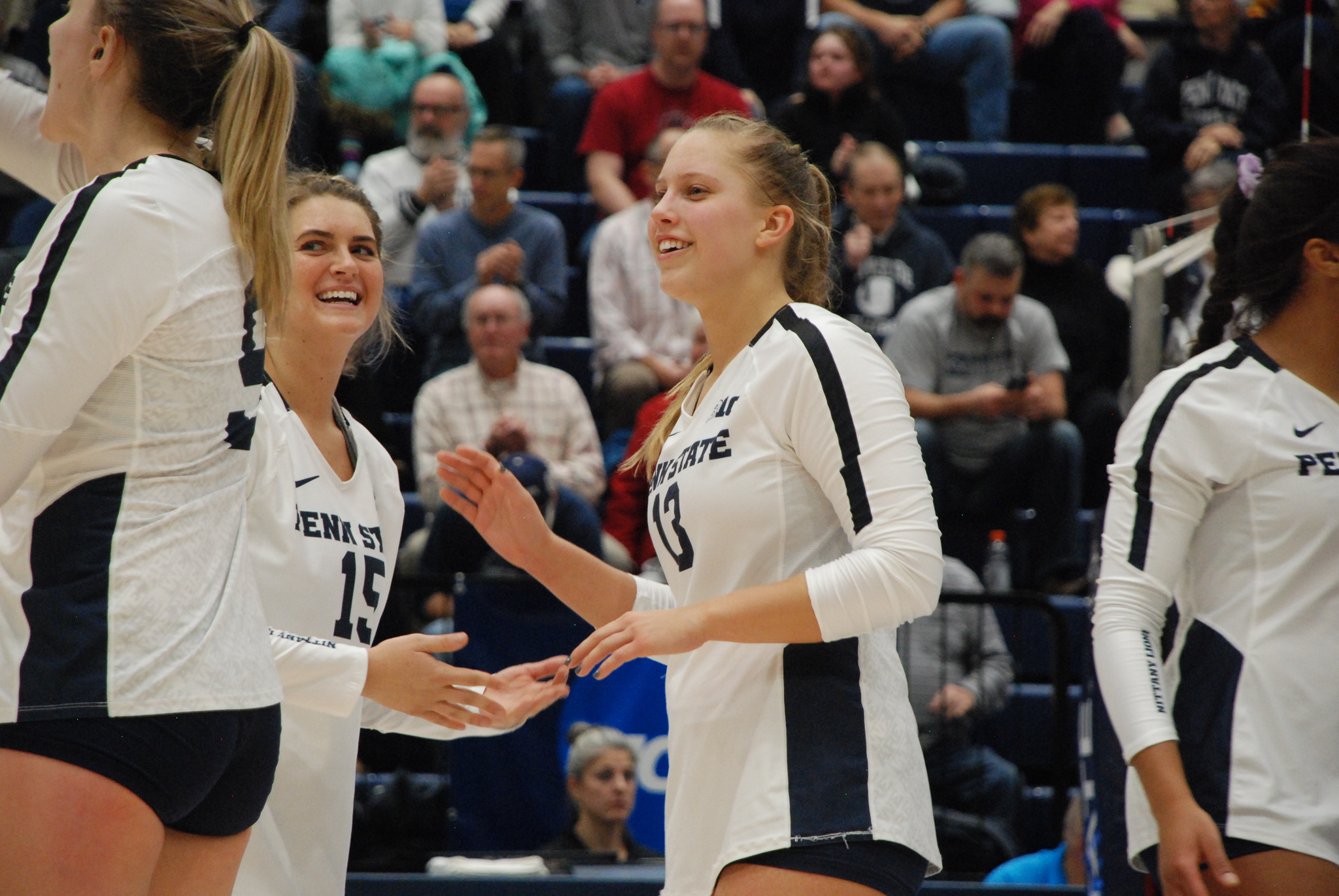 Most Improved Player
Kaitlyn Hord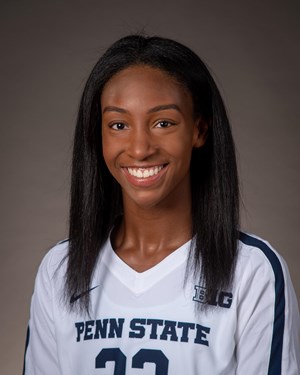 It would be a crime if Hord didn't earn a spot on the All-American first team after leading the Big Ten in hitting. She was third on the team behind Parker and Gray with 310 kills — 90 more than she had as a freshman — and led the Nittany Lions with 149 blocks. On that note, Gray could have easily gotten the nod here after an equally terrific sophomore season. After missing her senior season of high school due to a shoulder injury, Hord has shown why she was the No. 3 overall prospect in the 2018 recruiting class with an outstanding first two years on campus. Hord didn't start playing volleyball until she was 14, so she still has plenty of room to refine her already dominant game — a scary thought for the rest of the Big Ten. Her vertical leap is already astounding.
"She's very strong at the net and is an incredibly strong natural blocker," Rose said at the beginning of the season. "She attacks balls at a great height and her range has really improved. She's a great talent and a wonderful young person."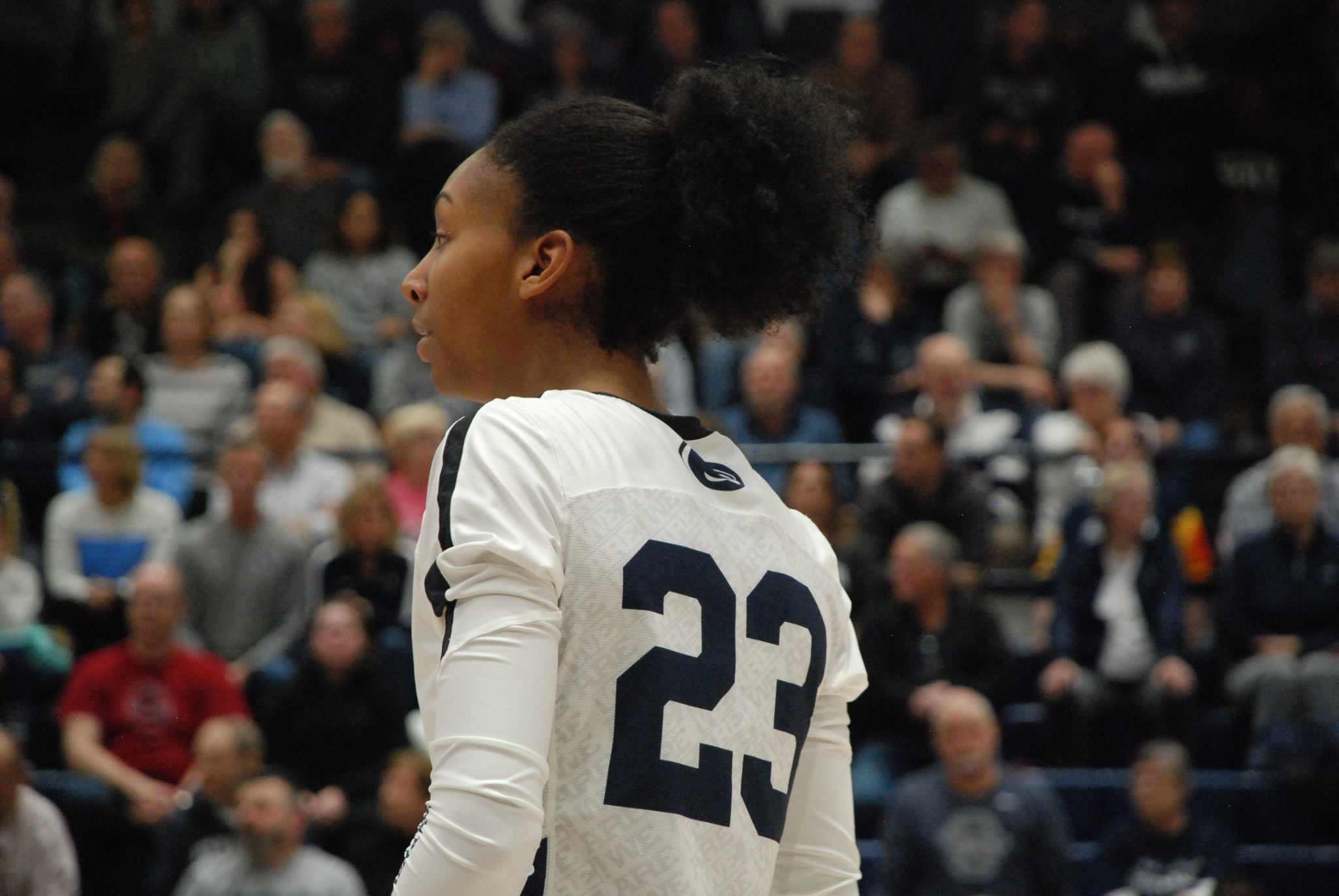 Most Versatile Player
Jonni Parker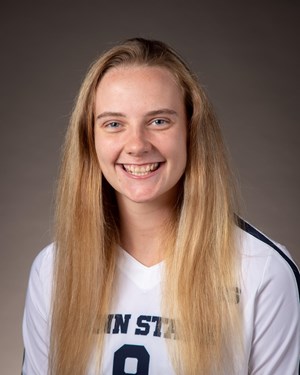 Parker led the team in kills for the second straight season with 413, nearly 100 more than Gray's 317, but that was far from her only major contribution to the Nittany Lions. Parker and her ferocious jump serve also paced Penn State in aces with 42 this season. She added 195 digs and 73 blocks for a grand total of 493 points while taking on a much larger role that also included serving as one of three captains alongside Blossom and defensive specialist Kristin Krause. Parker is a safe bet to be named an All-American again.
"I think she has a way better awareness of shot selection," Rose said. "Her responsibility and role is totally different than it was last year. She's had to carry a different load. She's had to do different things. I think one of Jonni's great traits is that she plays really well with other people."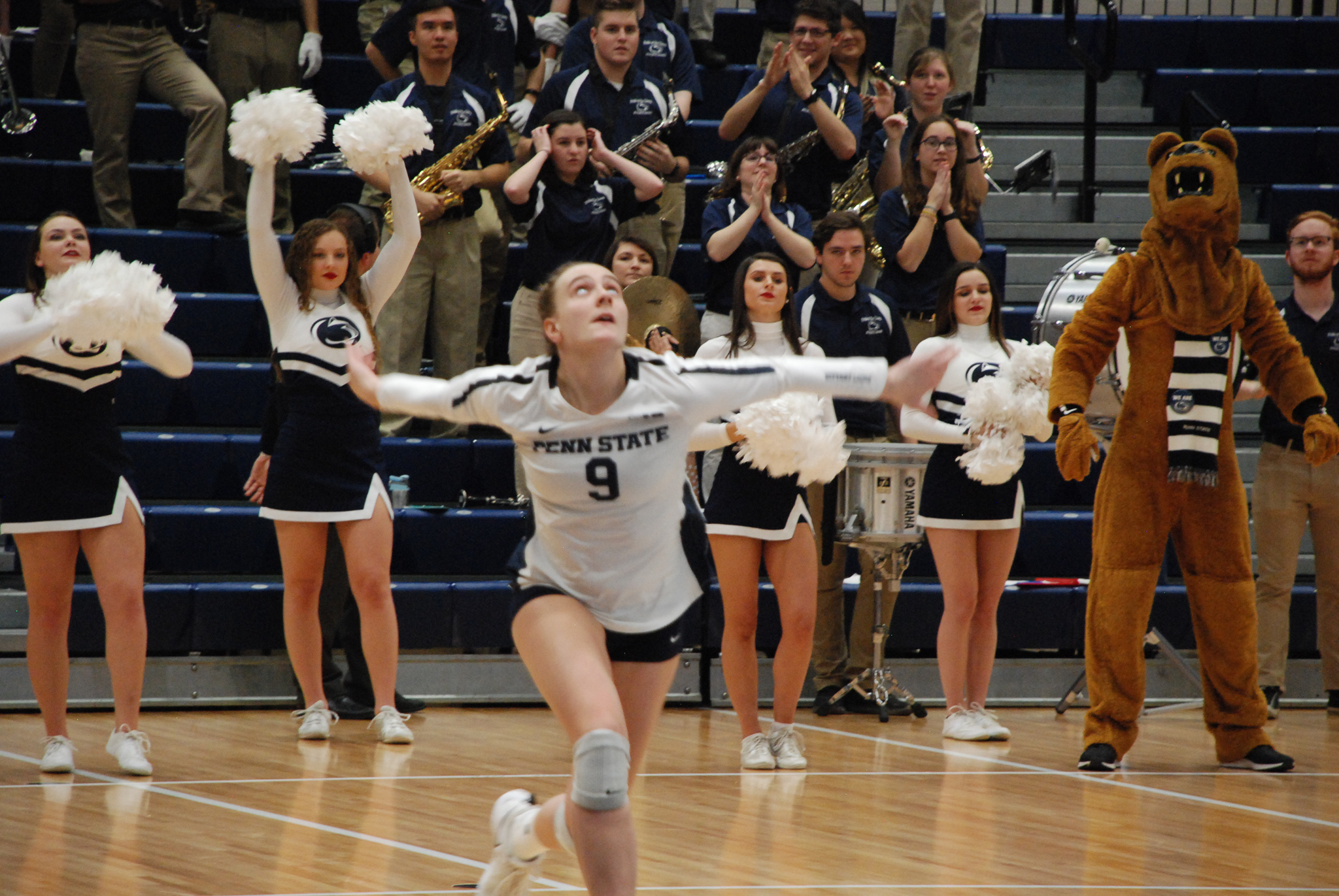 Most Selfless Player
Tori Gorrell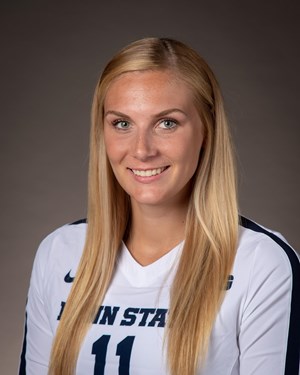 Gorrell put together her best season in a Penn State uniform after being asked to switch positions from middle blocker to outside hitter, where the Nittany Lions lacked much depth following the graduations of Nia Reed and Taylor Leath last fall. Gorrell, the lone Canadian on the roster, tallied a career-high 278 kills and tied Parker with 73 blocks. She was particularly impressive in the NCAA tournament for a second straight year, recording 49 kills over the four matches and hitting .667 in her final collegiate contest against the Cardinal. Gorrell plans to play professionally after graduation.
"I thought Tori was incredible today," Rose said after the Stanford match. "She was our best hitter. I thought Tori, for her last match as a college athlete playing in a new position, represented herself in as good a fashion as she possibly could. I have great respect for how she played."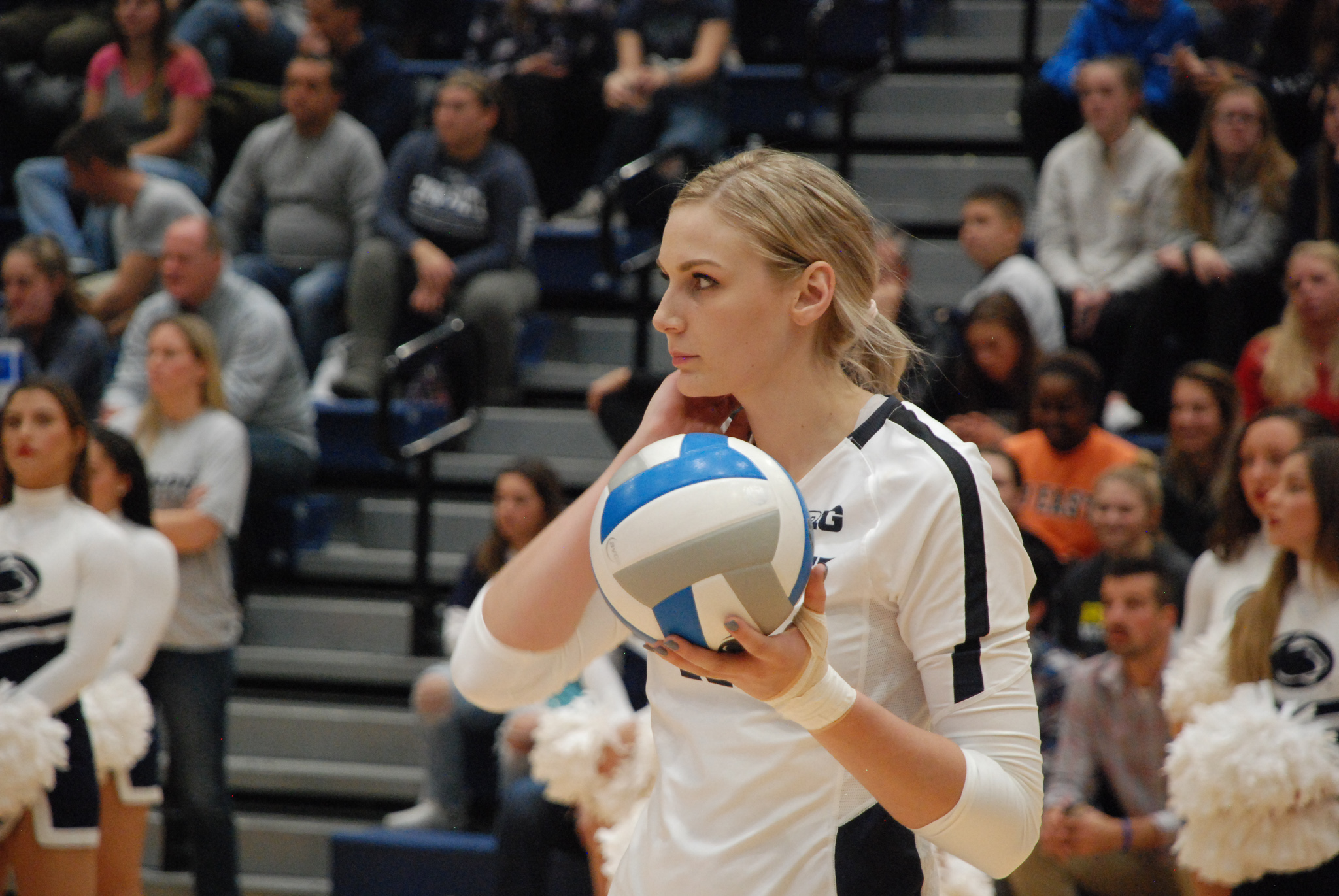 Most Fearless Player
Jenna Hampton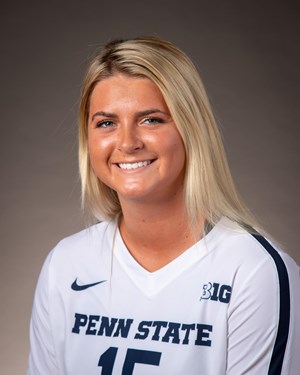 The Nittany Lions are looking for a libero for the first time in four years now that White has extinguished her eligibility. Thankfully, Hampton has been preparing endlessly for this moment to take the reins of Penn State's defense and shine in the off-color jersey as a junior. Her spectacular digs and determination to track down errant balls, even if it means flying into the crowd, has been captivating to watch over the last two seasons. After making 15 starts at defensive specialist this season and logging 372 career digs so far, Hampton is more than capable of stepping up for White. Her 27 aces in 2018 were second on the team, but she didn't serve at all this season. That will obviously change if she's the libero.
"I love scramble plays," Hampton said. "That's one of my favorite parts of the game is a crazy play where you have to go make a diving save like that, because it really gets the crowd going, gets your team going, and it's a really good energy booster."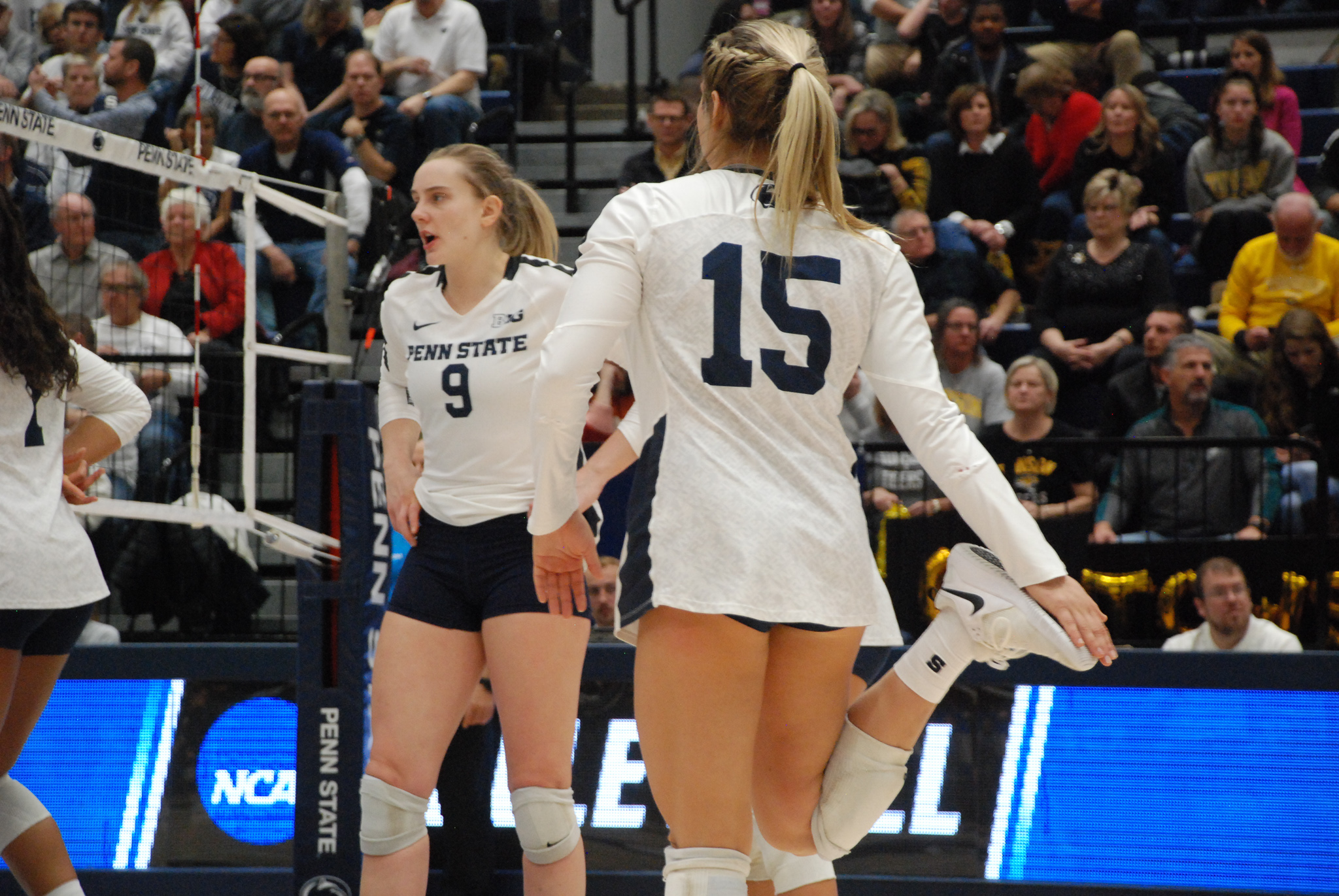 Standout Freshman
Lauren Clark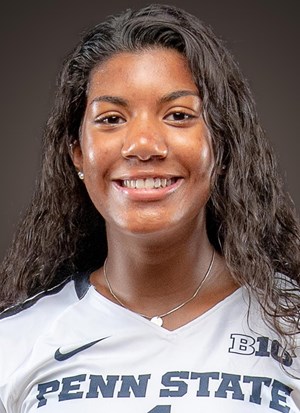 Clark steadily gained confidence over the course of her first season on campus, and by the time the NCAA tournament rolled around, she was ready to contribute in a variety of fashions. She had a career-high six kills in consecutive road wins against Maryland and Iowa and delivered a balanced performance in Penn State's 3-1 win over Towson in the second round with five kills, four blocks, three aces, and two digs. Clark's 44 kills this season were by far the most of Penn State's freshman class and she will undoubtedly continue to improve with more training over the offseason.
"Lauren has grown so much throughout the season," Hampton said. "She brings so much energy now to the court. You'll see her jump up and down. It just shows how much fun she's having and it's really cool to see, especially as a freshman. I don't think she's nervous anymore going in. She's super confident and it's really cool."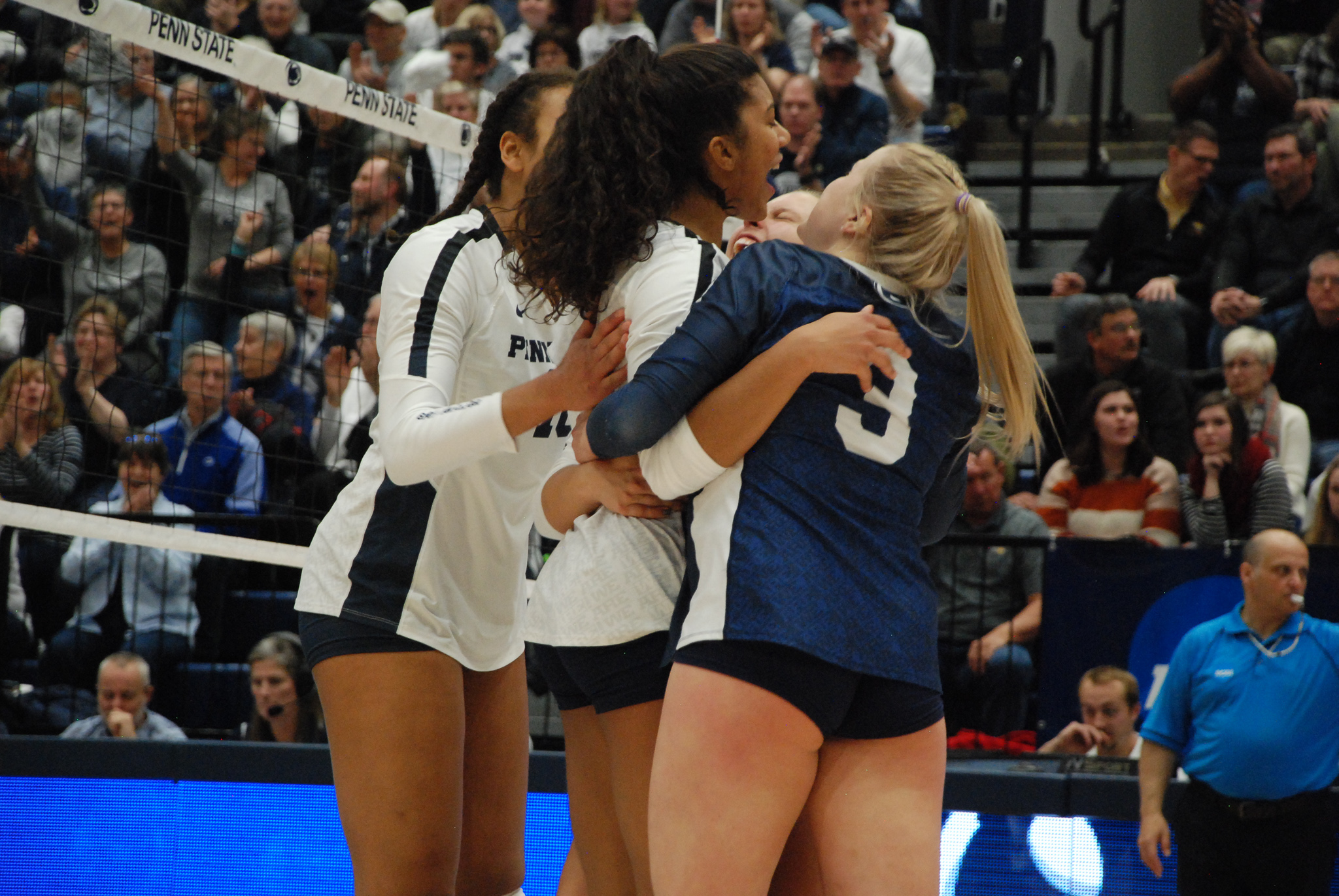 Best Match
November 29 vs. Wisconsin (3-2 win)
Penn State's second reverse sweep of the season was absolutely sublime, bringing the crowd of 4,927 at Rec Hall to its feet for the final three sets and forcing the Badgers to wait another night to claim the Big Ten championship. On Rose's birthday, the Nittany Lions went on an unbelievable 14-0 run from the end of the third set into the beginning of the fourth, stunning the typically dominant Badgers, who had won 3-1 earlier in the season in Madison.
"I thought it was a real gutsy effort," Rose said afterward. "We played really hard and had a clean fifth game, which is what you need to have against a great opponent. We just kind of reversed the script a little bit. It was a great effort tonight by our kids."
***
The Nittany Lions (27-6, 17-3 Big Ten) have nothing to hang their heads about following the loss to Stanford. Penn State had a roster consisting of 75 percent underclassmen this season and, barring any transfers, won't have a single senior on next year's team. The future is incredibly bright for one of the best programs in women's college volleyball.