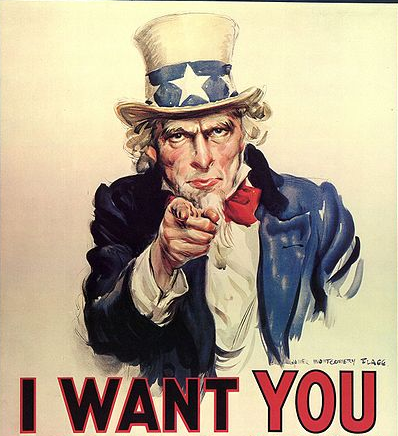 Recruiting Look-back: 2004 to 2009
We decided to take a look at the recruiting classes from 2004 to 2009 that were signed by Florida, Nebraska, Penn State, Stanford, Texas, and USC.
We chose those programs because they are all counted among the premier programs in the country, year-in and year-out, and chose that time frame because it allowed us to look at at least four classes for each of the 2007, 2008, and 2009 seasons — which, not coincidentally, are the seasons in which Penn State won its three consecutive NCAA Championship seasons.
We limited the pool of recruits to players who were ranked in the top 20 of their respective classes by prepvolleyball.com (as reported by the schools themselves or other publicly available sources). We broke this down into "Top-5," "6-10," and "10-20" groupings, which were based primarily on the prepvolleyball.com rankings, modified on one occasion by other accolades the player received during their junior and senior years. We've also listed other accolades and international competition experience.
What did we learn? Nothing earth shattering. But we think the tables below dispel the notion that Penn State's success was all about recruiting. Certainly, the Nittany Lions signed their share of players who were viewed as future stars — whether viewed in hindsight or from the perspective of their junior and senior years in high school, Nicole Fawcett, Christa Harmotto, Megan Hodge, Alisha Glass, Arielle Wilson, Blair Brown, and Darcy Dorton all were elite recruits.
But, as the charts below illustrate, several schools recruited just as well or better (based on the perceptions at the time, not hindsight). Other factors obviously played an important role. At USC, for example, injuries took a heavy toll. Other schools had injuries too, and transfers out (and in). The role of good coaching — the ability to meld strong-willed, individual stars into a cohesive team that plays together and makes individual sacrifices for the good of the team — can't be underestimated (and this isn't a knock on the coaches of any of these six schools — they're all great coaches). And then there's luck — a bad (or lucky) bounce here, a near miss (or just in bounds hit) there.
The point is, it's not all about recruiting — or at least, not about the subjective ratings of high school players who have not yet played a single minute for a college team.
So take a look at the tables below and reach your own conclusions.
Top-5 Recruits - 2004-2009 (Summary)
| Team | 2004 | 2005 | 2006 | 2007 | 2008 | 2009 | Total |
| --- | --- | --- | --- | --- | --- | --- | --- |
| Florida | 2 | 1 | 0 | 0 | 1 | 0 | 4 |
| Nebraska | 1 | 1 | 0 | 0 | 1 | 1 | 4 |
| Penn State | 0 | 1 | 1 | 0 | 0 | 1 | 3 |
| Stanford | 0 | 2 | 1 | 1 | 0 | 1 | 5 |
| Texas | 0 | 0 | 1 | 2 | 1 | 2 | 6 |
| USC | 1* | 0 | 1* | 0 | 0 | 0 | 2 |
Top 6-10 Recruits - 2004-2009 (Summary)
| Team | 2004 | 2005 | 2006 | 2007 | 2008 | 2009 | Total |
| --- | --- | --- | --- | --- | --- | --- | --- |
| Florida | 0 | 0 | 0 | 0 | 1 | 0 | 1 |
| Nebraska | 0 | 0 | 0 | 0 | 1 | 1 | 2 |
| Penn State | 0 | 0 | 2 | 1 | 0 | 1 | 4 |
| Stanford | 1 | 0 | 0 | 0 | 1 | 0 | 2 |
| Texas | 1 | 1 | 1 | 0 | 0 | 0 | 3 |
| USC | 1 | 1 | 0 | 2 | 0 | 1 | 5 |
Top 11-20 Recruits - 2004-2009 (Summary)
| Team | 2004 | 2005 | 2006 | 2007 | 2008 | 2009 | Total |
| --- | --- | --- | --- | --- | --- | --- | --- |
| Florida | 0 | 0 | 0 | 1 | 1 | 0 | 2 |
| Nebraska | 0 | 0 | 2 | 2 | 2* | 0 | 6* |
| Penn State | 0 | 2* | 0 | 0 | 0 | 0 | 2* |
| Stanford | 0 | 0 | 0 | 2 | 0 | 1 | 3 |
| Texas | 0 | 0 | 0 | 0 | 0 | 0 | 0 |
| USC | 2 | 0 | 0 | 0 | 1 | 0 | 3 |
Total Top-20 Recruits - 2004-2009 (Summary)
| Team | 2004 | 2005 | 2006 | 2007 | 2008 | 2009 | Total |
| --- | --- | --- | --- | --- | --- | --- | --- |
| Florida | 2 | 1 | 0 | 1 | 3* | 0 | 7* |
| Nebraska | 1 | 1 | 2* | 2 | 4* | 2 | 12* |
| Penn State | 0 | 3* | 3 | 1 | 0 | 2 | 9* |
| Stanford | 1 | 2 | 1 | 3 | 1 | 2 | 10 |
| Texas | 1 | 1 | 2 | 2 | 1 | 2 | 9 |
| USC | 4* | 1 | 1* | 2 | 1 | 1 | 10 |
Florida Top-20 Recruits: 2004 to 2009
| Team | 2004 | 2005 | 2006 | 2007 | 2008 | 2009 |
| --- | --- | --- | --- | --- | --- | --- |
| Florida | McGinnis, Angie; 5-11S; #2 ranking, PrepVolleyball.com; Michigan Gatorade POY (2002 and 2003); Best Setter - 2004 NORCECA Championships (U.S. won Gold Medal); Volleyball Magazine Fab 50 | Bowers, Kelsey; 6-2 MB; #5 ranking, PrepVolleyball.com; 2005 Volleyball Magazine 1st Team All-American; 2004 Class 4A Florida POY | None | Rivers, Callie; 5-11 OH; #13 ranking, PrepVolleyball.com; Volleyball Magazine Fab 50; 2006 Gatorade Florida POY; 2006 Mizuno/Volleyball Magazine 2nd-team AA | Murphy, Kelly; 6-2 S/OH; #1 ranking, PrepVolleyball.com; 2007 Gatorade NPOY; 2008 Volleyball Magazine Fab 50; Best Server, 2007 FIVB Junior World Championships (along with Colleen Ward, one of only two players with remaining high school eligibility on the team) | None |
| Florida | Hampton, Marcie; 6-2 OH; #4 ranking, PrepVolleyball.com; USA Junior National Team in 2001, 2002 and 2004; Captain - Gold Medal USA Youth National team in 2002; Best Attacker - NORCECA tournament; Florida Gatorade POY - 2002; Top three finalist for Gatorade NPOY - 2002; Volleyball Magazine Fab 50 | | | | Ward, Colleen; 6-2 OH; #7 ranking, PrepVolleyball.com; Mizuno/Volleyball Magazine AA - 2006 and 2007; Volleyball Mag Fab 50; U.S. Junior National Team - 2006 and 2007; 2006 US NORCECA Championships (Gold Medal); (Transfer to Illinois for 2010) | |
| Florida | | | | | Anderson, Cassandra; 6-1 MB; #17 ranking, PrepVolleyball.com; Volleyball Mag Fab 50 | |
Nebraska Top-20 Recruits: 2004 to 2009
| Team | 2004 | 2005 | 2006 | 2007 | 2008 | 2009 |
| --- | --- | --- | --- | --- | --- | --- |
| Nebraska | Pavan, Sarah; 6-5 RS; #1 ranking, PrepVolleyball.com; Volleyball Magazine Fab 50; considered the top recruit in the 2004 class | Larson, Jordan; 6-2 OH; #2 ranking, PrepVolleyball.com; Volleyball Magazine Fab 50; 2004 U.S. Junior National Team (Gold Medal) MVP, Best Receiver, All-Tournament - 2004 NORCECA Continental Junior Championships | Cooper, Kori; 6-2 MB; #12 ranking, PrepVolleyball.com; Volleyball Magazine Fab 50; Co-captain, U.S. Youth National Team (4th-place, 2005 Under-18 World Championships, Macau, China and 1st-place, 2004 NORCECA Girls' Youth Championships) | Licht, Lindsey; 6-5 RS; #11 ranking, PrepVolleyball.com; Mizuno/Volleyball Magazine AA; Volleyball Magazine Fab 50 | McNeal, Allison; 6-3 MB/OH; #4 ranking, PrepVolleyball.com; Volleyball Mag Fab 50; Starting MB, U.S. Youth National Team, 2007 FIVB Girls' Youth World Championship, Mexicali, Mexico | Werth, Hannah; 6-1 OH; #4 ranking, PrepVolleyball.com; Volleyball Mag Fab 50; 1st-team AA, Volleyball Magazine and the AVCA; 2008 Gatorade Illinois POY; U.S. Junior National Team (Gold Medal, 2008 NORCECA Continental Women's Junior Championships) |
| Nebraska | | | Bartek, Brooke; 6-2 MB; #13 ranking, PrepVolleyball.com, (Transferred to Kentucky for 2007 Season; Saw action in nine matches at Nebraska in 2006 as a back-up OH) | Mueller, Tara; 6-0 OH;#12 ranking, PrepVolleyball.com; 2nd-team Mizuno/Volleyball Magazine AA; Volleyball Magazine Fab 50; 2006 U.S. Junior National Team (injured) | James, Kaitlynn; 5-11 OH; #13 ranking, PrepVolleyball.com; 1st-team AA - Mizuno/Volleyball Magazine, 2006 and 2007; Kentucky Gatorade POY | Mancuso, Gina; 6-0 OH; #20 ranking, PrepVolleyball.com; 2008 Gatorade National Player of the Year; 2008 U.S. Junior National Team; led Team USA with nine kills and 13 points in gold medal match at the 2008 NORCECA Continental Women's Junior Championships |
| Nebraska | | | | | Haverly, Jordan; 6-1 OH; #20 ranking, PrepVolleyball.com; (committed to Nebraska elected to sit out the 2008 season and transfer to Indiana) | |
| | | | | | Anderson, Sydney; 6-0 S.; #10 ranking, 2006 PrepVolleyball.com; Volleyball Magazine Fab 50; (Transferred to Nebraska from Utah following the 2006 Season; sat out one year) | |
Penn State Top 20 Recruits: 2004 to 2009
| Team | 2004 | 2005 | 2006 | 2007 | 2008 | 2009 |
| --- | --- | --- | --- | --- | --- | --- |
| Penn State | | Fawcett, Nicole ; 6-3 OH; #3 ranking, PrepVolleyball.com; USA Junior National Team - 2003, 2004 (2004 squad won the NORCECA gold medal in Winnipeg, Manitoba, Canada); 2004 Ohio Gatorade POY; Volleyball Magazine Fab 50 | Hodge, Megan; 6-3 OH; #1 ranking, PrepVolleyball.com; 2006 Gatorade NPOY; Gatorade North Carolina OY (2005 & 2006); Volleyball Magazine NPOY; 1st-team Mizuno Volleyball AA; 2006 National High School Senior Athlete of the Year, National High School Coaches Association; 2006 USA Junior National Team and the 2004 and 2005 USA Youth National teams; Most Valuable Player and "Best Attacker" at the 2004 NORCECA Championships in Cataño, Puerto Rico | Wilson, Arielle ; 6-3 MH; #7 ranking, PrepVolleyball.com; Mizuno's Best Middle Blocker, 2006 | | Dorton, Darcy ; 6-2 OH; #2 ranking, PrepVolleyball.com; 2008 PrepVolleyball.com NPOY; Captain - 2008 Junior National Team NORCECA Champion; 2008 Gatorade Indiana POY |
| Penn State | | Harmotto, Christa ; 6-2 MH; #14 ranking, PrepVolleyball.com; Gatorade Pennsylvania POY; 2004 USA Women's Junior National Team (Gold Medal - NORCECA Championship in Winnipeg, Canada); Mizuno 1st-Team AA | Glass, Alisha ; 6-0 S; #6 ranking, PrepVolleyball.com;Gatorade Michigan POY; 2004 USA Youth National Team (won Gold Medal in Puerto Rico at the NORCECA Games, Glass named "Best Server"); holds National and State High School records for season aces (296), career aces (937) and career kills (3,584) | | | Carpenter, Kristin; 5-6 L/S; #8 ranking, PrepVolleyball.com; AVCA Under Armour AA; Gatorade Virginia POY; Volleyball Mag Fab 50; starting setter, USA Youth National Team in 2006, starting libero in 2007 |
| Penn State | | Holloway, Laura; 6-0 OH; #16 ranking, PrepVolleyball.com; Gatorade Illinois POY (played two seasons at Penn State - 29 matches over 70 games in 2005, averaged 1.26 kills, 0.90 digs and 0.39 blocks per game, hit .227; transferred to UCLA following the 2006 season) | Brown, Blair; 6-5 Opp.; #7 ranking, PrepVolleyball.com; Gatorade Virginia POY (2004 and 2005); 2004 USA Youth National Team (won NORCECA Championships in Puerto Rico); holds Virginia State record for career kills (1,463) and solo blocks (307); (Redshirt in 2006) | | | |
Stanford Top 20 Recruits: 2004 to 2009
| Team | 2004 | 2005 | 2006 | 2007 | 2008 | 2009 |
| --- | --- | --- | --- | --- | --- | --- |
| Stanford | Kehoe, Bryn; 5-10 S; #10 ranking, PrepVolleyball.com; 2003 NPOY; finalist, Prepvolleyball's 2002 NPOY; 2004 Junior National Team (1st at NORCECA) | Barboza, Cynthia; 6-0 OH; #1 ranking, PrepVolleyball.com; Gatorade NPOY - 2004 and 2005; Volleyball Magazine High School POY 2005; youngest member of U.S. Women's National Training Team, 2003 Pan American Games in the Dominican Republic (Bronze Medal) | Okogbaa, Janet; 6-3 OH; #2 ranking, PrepVolleyball.com; 2004 Junior Olympic National Championship MVP; PrepVolleyball's 2003 NFOY; Gatorade Florida POY; 2004 and 2005 U.S. Junior National teams | Klineman, Alix; 6-4 OH; #1 ranking, PrepVolleyball.com; PrepVolleyball.com's 2006 Senior POY; 2006 Gatorade NPOY; 2006 U.S. Women's Junior National Team - Gold Medal at the NORCECA Continental Women's Junior Championship (led team with 4.88 pts/gm and 3.88 k/gm); Best Scorer, 2005 U-18 World Championships, Macau, China | Walker, Jessica; 6-1 MB; #10 ranking, PrepVolleyball.com | Spelman, Hayley; 6-6 RS; #3 ranking, PrepVolleyball.com; 2008 Gatorade NPOY finalist; Volleyball Magazine Fab 50; 2008 USA Junior Team (Gold Medal NORCECA Championships, Saltillo, Mexico) |
| Stanford | | Akinradewo, Foluke; 6-3 MB; #4 ranking, PrepVolleyball.com; Gatorade Florida POY; 2004 USA Junior National Team at NORCECA (Gold Medal) | | Browne, Stephanie; 6-4 MB; #16 ranking, PrepVolleyball.com; USA Youth and Junior National Team, 2004 to 2006 (led Gold Medal winning 2004 USA Team in blocking at NORCECA in Puerto Rico) | | Brown, Charlotte; 6-5 MB; #19 ranking, PrepVolleyball.com; Volleyball Magazine Fab 50 (Redshirt 2009) |
| Stanford | | | | Lichtman, Cassidy; 6-1 S/OH; #20 ranking, PrepVolleyball.com; PrepVolleyball.com National Junior of the Year finalist; Volleyball Magazine AA | | |
Texas Top 20 Recruits: 2004 to 2009
Team
2004
2005
2006
2007
2008
2009
Texas
Christian, Jen; 6-3 OH; #8 ranking, PrepVolleyball.com; Volleyball Magazine Fab 50; Gatorade Arizona POY;
Paoloni, Lauren ; 6-5 MB;
#7 ranking, PrepVolleyball.com; Volleyball Magazine Fab 50; Mizuno HS AA; Gatorade Michigan POY
Engle, Ashley ; 6-4 S/RS; #3 ranking, PrepVolleyball.com; Volleyball Magazine Fab 50; 2005 U.S. Youth National Team (4th at FIVA Youth U-18 World Championships in Macau, China, July 2006, totaled 15 points in the bronze-medal match)
Faucette, Juliann; 6-2 OH; #2 ranking, PrepVolleyball.com; 2006 USA Women's Junior National Team (Gold Medal, NORCECA Continental Women's Junior Championships in Monterrey, Mexico -- 2nd-highest scorer on the team that summer); Volleyball Magazine Fab 50; All-California Interscholastic Federation (CIF), 2005 and 2006
Adams, Rachael; 6-2 MB; #3 ranking, PrepVolleyball.com; AVCA High School AA; 2006 and 2007 U.S. Youth National Teams; Volleyball Magazine Fab 50; All-Ohio First Team;
Webster, Bailey; 6-3 OH;#1 ranking, PrepVolleyball.com; Mizuno/Volleyball, AVCA, UnderArmour High School and MaxPreps AA; 2008 U.S. Women's Junior National Team (Gold Medal at the NORCECA Women's Continental Championship in Saltillo, Mexico); Gatorade Maryland Volleyball POY (2007 and 2008); Volleyball Magazine Fab 50
Texas
Hooker, Destinee; 6-4 OH; #8 ranking, PrepVolleyball.com; Volleyball Magazine Fab 50; 2005 Track and Field News High Jump AA;
Doris, Jennifer ; 6-5, MB; #3 ranking, PrepVolleyball.com; 2006 USA Women's Junior National Team (Gold Medal, NORCECA Continental Women's Junior Championships in Monterrey, Mexico); Volleyball Magazine Fab 50; All-Texas First Team, 2005 and 2006
McNeal, Sha'Dare, 6-1 MB/OH; #5 ranking, PrepVolleyball.com; UnderArmour High School AA; 2008 U.S. Women's Junior National Team (Gold Medal at the NORCECA Women's Continental Championship in Saltillo, Mexico); Volleyball Magazine Fab 50;
USC Top 20 Recruits: 2004 to 2009
Team
2004
2005
2006
2007
2008
2009
USC
Bishop, Katelyn; 6-2 MB; #11 ranking, PrepVolleyball.com; three-year member, USA Volleyball Girls Youth National Team (NORCECA Gold Medal in 2002; 4th-place in World Championships in Poland in 2003); Volleyball Magazine Fab 50; Gatorade Indiana Gatorade POY
Tennant, Kelli; 6-2 MB; #6 ranking, PrepVolleyball.com;

(Tennant played only two seasons for USC. She was sidelined for the entire 2007 season after being diagnosed with having fibromyalgia, and retired from collegiate volleyball after that season.)
Carico, Taylor; 5-11 S; #5 ranking, PrepVolleyball.com; 2005 Andi Collins Award (Top Senior Setter, PrepVolleyball.com); three years on the United States Youth National Team; (Transfer to Minnesota for 2009 Season)
Roleder, Kimmee; 6-2 OH; #6 ranking, PrepVolleyball.com; 2007 U.S. Junior National Team (4th in Thailand, Roleder was listed as the 5th best spiker for the tournament, hitting .389 and finishing 7th in scoring with 76 points);

(Roleder suffered a knee injury and will miss the entire 2010 season, but will serve as a team co-captain.)
Jupiter, Alex; 6-3 OH; #11 ranking, PrepVolleyball.com; Jupiter did not play high school volleyball, but played four seasons of club volleyball for Sunshine. She was named most valuable player at the 2008 Las Vegas Classic.


Fuller, Katie; 6-1 RS/OH;#9 ranking, PrepVolleyball.com; Mizuno, MaxPreps, and Under Armour AA; named to the 2007 U.S. Junior Olympic 16 Open Division all-tournament team; Volleyball Magazine Fab 50
USC
Gysin, Jessica; 6-1 OH; #5 ranking, PrepVolleyball.com; Student Sports National Junior of the Year;Volleyball Magazine's 2001 NPOY and Student Sports National Sophomore of the Year; Gatorade California POY; Volleyball Magazine Fab 50.

(Gysin severely sprained her left ankle in the first week of training camp in 2004 and played in only one match; in 2005 she tore the anterior cruciate ligament in her left knee and missed the entire season)
Garrett, Zoe; 6-2 MB; #8 ranking, PrepVolleyball.com; 2007 Junior National Team (4th in Junior World Championship in Thailand, where she was 2nd overall in blocking); 2006 U.S. Junior National Team (Gold Medal, NORCECA Championship in Mexico); Volleyball Magazine Fab 50
USC
Florian, Sarah; 6-0 OH; #7 ranking, PrepVolleyball.com; member, USA Volleyball Girls Youth National Team in 2002 and 2003 (4th-place finish, 2003 World Championships in Poland); Volleyball Magazine Fab 50; Ohio Magazine's Woman of the Year
USC
Copenhagen, Diane; 6-2 MB; #15 ranking, PrepVolleyball.com; three-year member, USA Volleyball Girls Youth National Team (NORCECA Gold Medal in 2002; 4th-place in World Championships in Poland in 2003); Volleyball Magazine Fab 50