Penn State women's volleyball heads into the 2020 season with plenty of optimism despite not having a single senior on the projected roster.
Although the Nittany Lions need to replace multi-year starters in Kendall White and Tori Gorrell and cultivate depth at defensive specialist, among other positions, the pieces are in place for a Final Four run next fall.
Everyone who follows volleyball closely knows about the talent of Penn State's four returning All-Americans, but here are three players who will be relied upon to take the next step in their development and assume significantly larger roles for head coach Russ Rose.
Jenna Hampton
White's graduation means Rose is looking for a new libero for the first time in four years. It would be a major shock if Hampton, a rising junior from Tampa, didn't secure the job this summer considering the ample experience she gained the last two seasons. Not only will it be difficult to replace White, Penn State's career digs leader, but the Nittany Lions also lose the services of reliable contributors Keeton Holcomb, Emily Sciorra, and Kristin Krause.
Hampton's fearless nature, combined with her impressive service pressure as a freshman, makes her the leading candidate to don the off-color jersey, but a pair of rising sophomores and an incoming freshman will be hot on her heels. Macall Peed and Molly Russell each bring a unique skill set to Rec Hall. Peed's left-handed serve and Russell's height at 5-foot-10 make them intriguing players heading into next season. Maddy Bilinovic, who recently signed her national letter of intent, will soon join the mix at defensive specialist.
After recording 27 aces in 2018 — good for second on the team behind Bryanna Weiskircher — Hampton wasn't asked to serve this past season. Penn State returns 71 percent of its aces from last season, including its top three threats from the service line in Jonni Parker, Serena Gray, and Gabby Blossom, but Hampton will almost certainly be incorporated back into the rotation. Hampton has 372 digs through two seasons in University Park.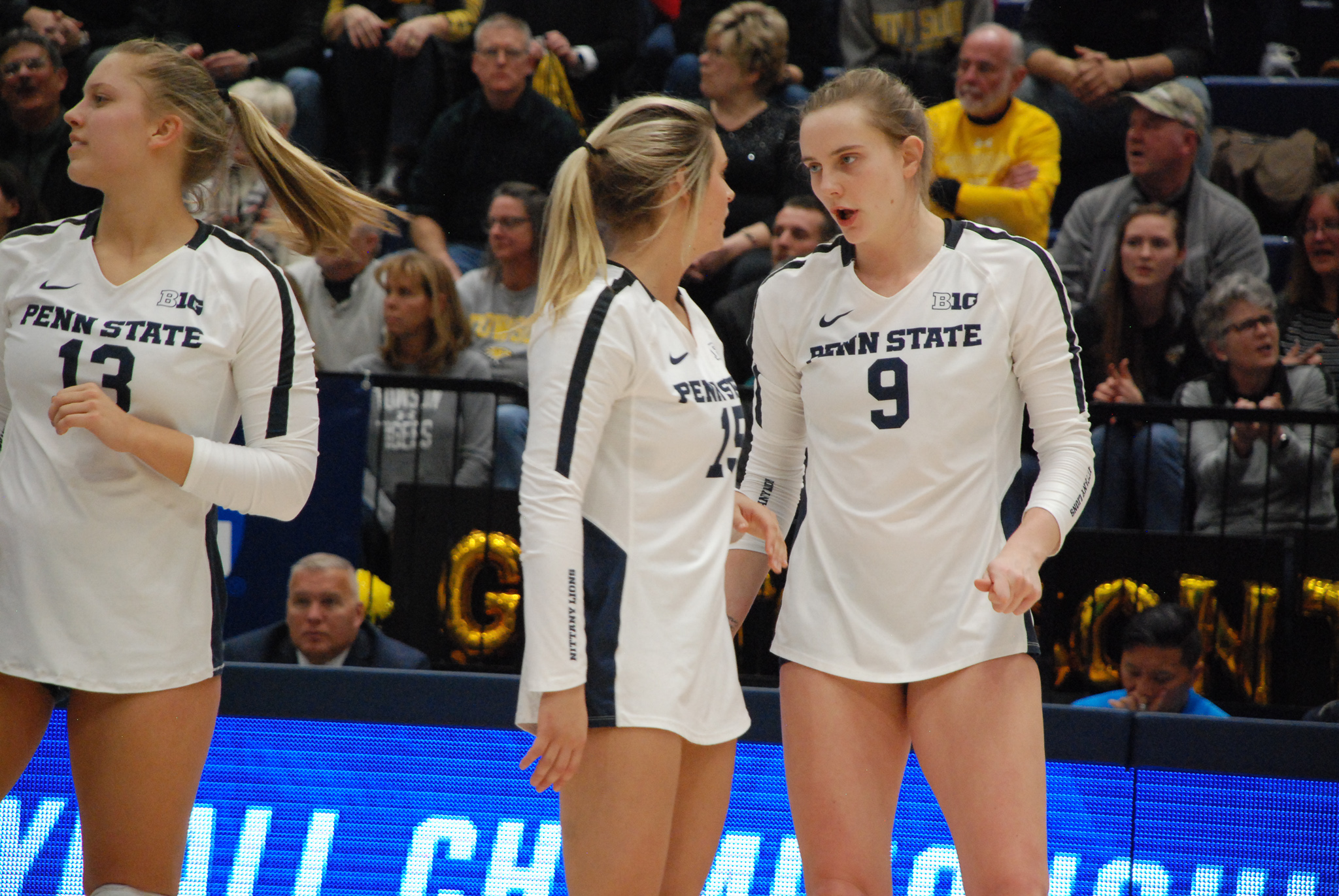 Macall Peed
Peed showcased what she can do during a solid freshman season that saw the San Diego native record 29 digs, six aces, and three assists in 44 sets for the Nittany Lions. After being held out of the first weekend of NCAA tournament action, she made her postseason debut against Cincinnati and also came off the bench in an Elite Eight loss to Stanford in her home state of California.
Peed and outside hitter Lauren Clark were easily the two biggest contributors from Penn State's freshman class this past season and both will be important to the team's success moving forward. Rose lauded Peed's toughness on occasion during her debut campaign and made sure to mention when she had a particularly good performance from the service line. For instance, Peed had two aces in a sweep of Iowa at Rec Hall on October 5.
If Hampton wins the libero job as expected, Peed, who holds the career digs record at Torrey Pines High School, will almost certainly be the first defensive specialist Rose calls upon to enter the match next season. It's common for a college athlete to make the most improvement during their second year within a program, so Peed will no doubt be a player to keep an eye on.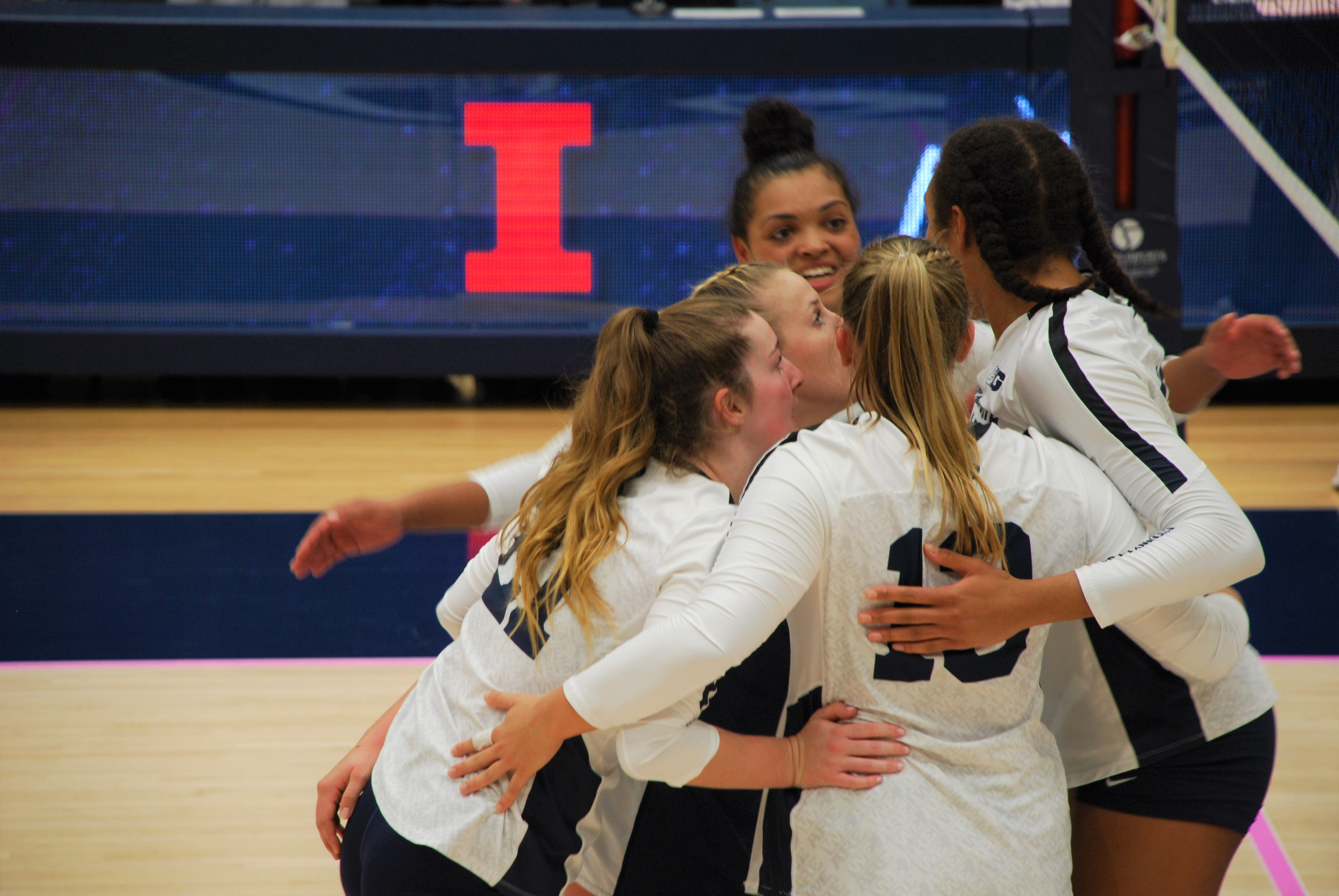 Lauren Clark
Clark gained confidence throughout her freshman season and eventually became a solid part of Penn State's rotation down the stretch. The former Under Armour All-American played in 21 matches and made her first four career starts for the Nittany Lions when Allyson Cathey was sidelined with an injury. Clark capped her rookie season with 44 kills, 16 digs, 14 blocks, and three aces (all against Towson).
Clark will battle it out with Cathey, fellow rising sophomore Gabi Bailey, and incoming freshmen Annie Cate Fitzpatrick and Macy Van Den Elzen for playing time at outside hitter. The graduation of Tori Gorrell means at least one starting spot is up for grabs at the position. If Clark continues to improve her ability to hit around the block and use her strong arm to her advantage, she will have a good chance to earn one of those vacancies.
Clark, who was high school teammates with Wisconsin setter Sydney Hilley at Champlin Park in Minnesota, is poised for a breakout year after finishing seventh on the team in kills in 2019. Gorrell's departure stings from a leadership standpoint, but the Nittany Lions return 82 percent of their kills from last season and are in excellent shape for a national title run.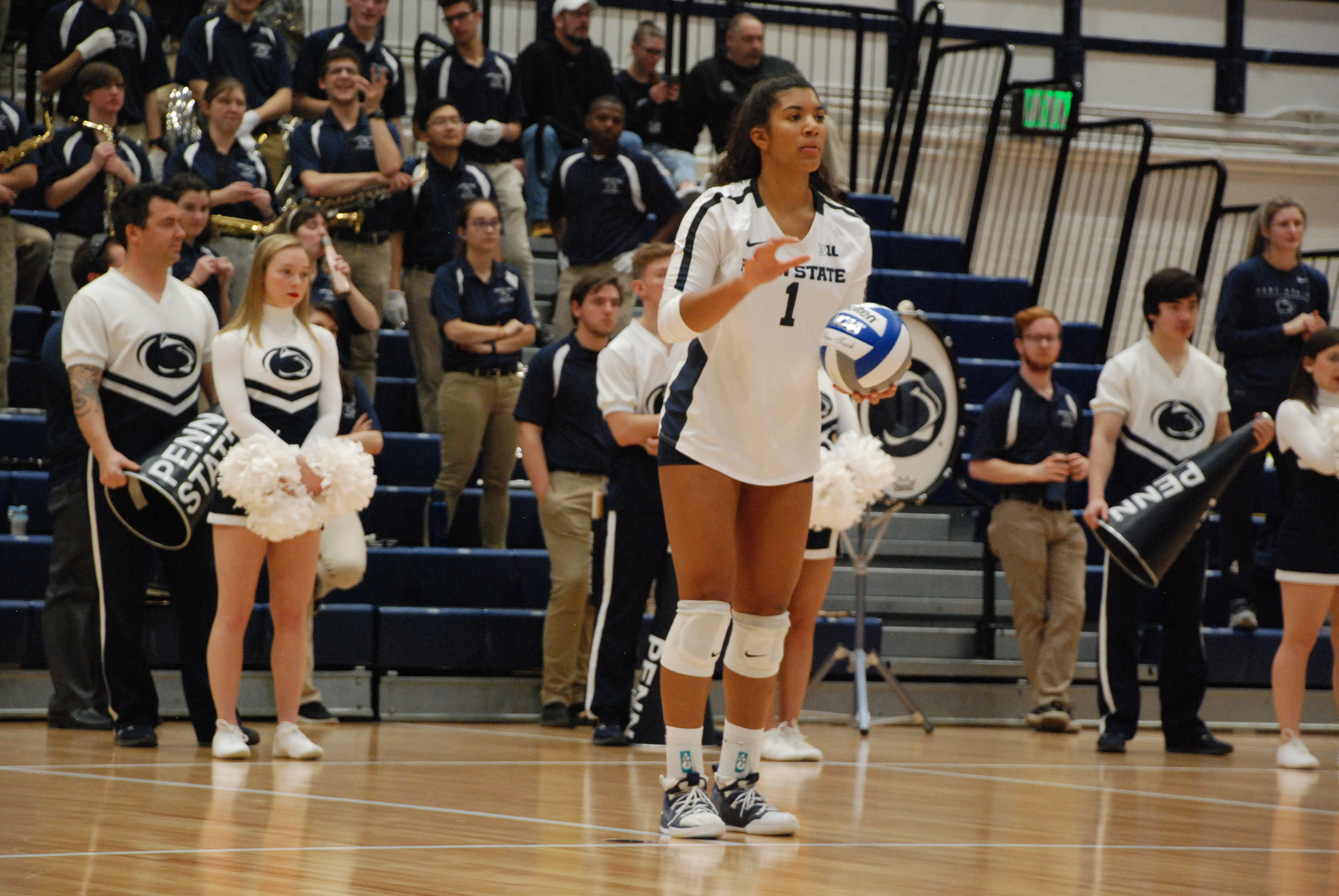 Following Stanford's record ninth national championship victory in Pittsburgh a few weeks ago, the Nittany Lions now trail the Cardinal by two titles heading into the 2020 season. Fortunately, Kathryn Plummer, Morgan Hentz, and Jenna Gray, among other stellar Stanford seniors, have extinguished their collegiate eligibility.
Life is never easy in the Big Ten, volleyball's toughest conference, but Penn State has to like where it stands as the calendar flips to a new decade.