Penn State women's volleyball commits Izzy Starck and Ava Falduto will both participate in USA volleyball's national team development program (NTDP) winter training series December 27-30 in Anaheim, California.
Starck and Falduto, who comprise Penn State's 2024 recruiting class, watched the Nittany Lions' second-round win over UCF in the NCAA tournament December 3 at Rec Hall, taking in the action together from one of the front rows.
After the match, they caught up with Penn State's coaching staff and the current players, including Starck's older sister, Anjelina, who recently wrapped up her sophomore season for the Nittany Lions. Izzy and Anjelina will be teammates during the 2024 season.
Next week's NTDP event will be Falduto's seventh appearance in the invite-only training series, which brings together many of the nation's best youth volleyball players several times a year. Falduto, a talented libero from Elmhurst, Illinois, and her new 1st Alliance VBC teammates recently participated in USA volleyball's NTDP Accelerator event in Chicago. She led IC Catholic Prep to a state runner-up finish as a junior.
"It's really cool competing against the best of the best," Falduto said in an exclusive interview. "It's insane. It's everyone going against each other. It's really fun, really competitive, and I love seeing everyone and reuniting with all of them. I'll see Izzy at this next one. It will be really fun playing all of those different girls. It's a great experience overall."
The Anaheim training block will be Starck's fifth NTDP experience. The setter from Colorado Springs, Colorado, made her U.S. youth national team debut last July at the 2022 NORCECA U19 Pan American Cup in Tulsa, Oklahoma, helping her country win the gold medal and go undefeated at 5-0 without a single set loss all tournament. She represents Rampart High School and the Colorado Juniors on the club circuit.
Falduto and Anjelina Starck had the opportunity to watch Izzy and the U.S. squad compete in Tulsa, an experience that culminated in a sweep of Brazil in the gold-medal match. Izzy was on the court for match point, finding Nebraska signee Harper Murray for the final kill.
"It was really fun, because I got to play with all the best athletes in the country, and then play against the best athletes in the world," Starck said in an interview on September 24. "It was just really cool being able to develop with all these different girls."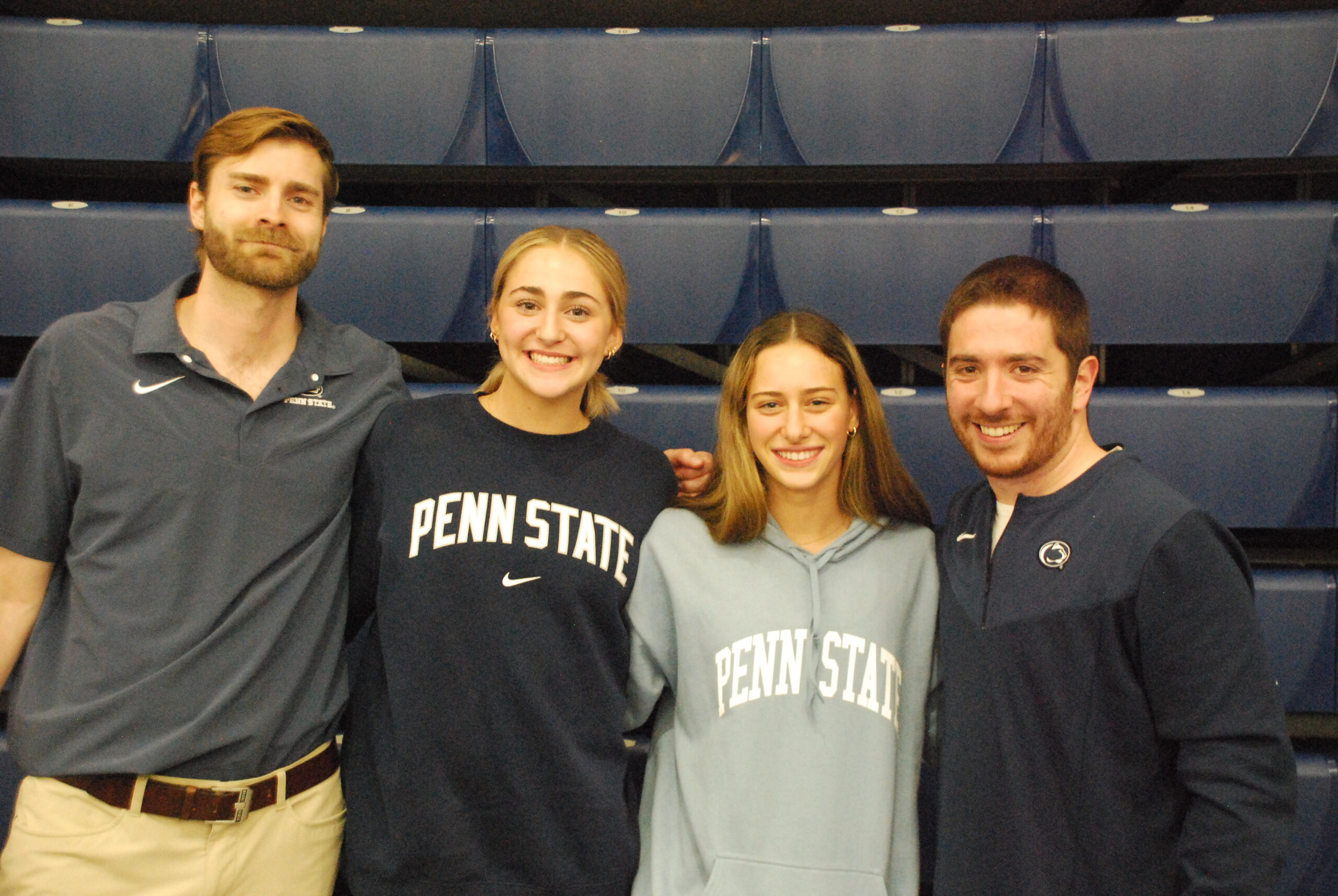 While in Tulsa, Falduto represented the Great Lakes region in the USA Volleyball All-Star Championships, which ran concurrently with the U19 Pan American Cup. She was named to the all-tournament team.
Although she has yet to make her U.S. youth national team debut, Falduto is one of the prime candidates from her age group to eventually secure one of those coveted libero roster spots.
"Competing down there, it was really cool playing against other regions," Falduto said. "It was a great experience. We got second place, so it was really fun. It was a great experience overall."
Falduto and Starck joined Penn State's 2024 recruiting class within two days of each other last June, verbally committing to the Nittany Lions on June 19 and 21, respectively. It will be interesting to see which prospects decide to join them as Penn State commits in the coming months.
"I've known her for over a year now, so we're really close," Falduto said of Starck. "We talk every day. I love Izzy. I'm so excited to play with her. I love her determination and her attitude on the court. She gets every ball up for her hitters. I love the way she plays. I'm very excited to play with her."
Starck offered a similar description of her relationship with Falduto. The two have already made plans to be roommates when they arrive on campus as freshmen in 2024.
"When we met, we instantly connected," Starck said. "It's kind of like a sister bond between each other. We're really close already, and we're super excited to play with each other. Just being able to have that close bond already, even before we get to college, is just really cool."
Starck and Falduto are both appreciative of Penn State volleyball's tradition of success, and are keen on leading the Nittany Lions back to national title contention on a yearly basis.
"Izzy and I have already talked about how we're so determined to get back to the top and win a national championship while we're here," Falduto said.