Penn State women's volleyball commit Ava Falduto was in attendance for the Nittany Lions' 3-1 win over UCF in the second round of the 2022 NCAA tournament last Saturday at Rec Hall.
Falduto and fellow 2024 Penn State commit Izzy Starck watched the Nittany Lions (26-7, 13-7 Big Ten) rally to beat the Knights and advance to Thursday's Sweet 16 match against No. 1 seed Wisconsin in Madison.
Falduto, a 5-foot-8 libero from Elmhurst, Illinois, became the first member of Penn State's 2024 recruiting class on June 19 — two days before Starck followed suit. Their verbal commitments give the Nittany Lions one of the best classes in the nation next cycle.
Falduto recently led IC Catholic Prep to a runner-up finish in the Illinois 2A state tournament, dominating as an outside hitter for the Knights, earning first-team all-state recognition. Falduto recorded 477 kills, 311 digs, 36 assists, 31 aces, and 29 total blocks as a junior, and served as a team captain.
After representing New WAVE on the club circuit, Falduto is transitioning to a new club program this spring. She will play for 1st Alliance VBC, based out of Woodridge, Illinois.
As one of the top libero prospects in the country, Falduto is a regular invitee to USA volleyball NTDP training series events. She and Starck will participate in the upcoming winter session December 27-30 in Anaheim, California. It will be Falduto's seventh NTDP appearance and Starck's fifth.
Falduto's mother, Jennifer, said they booked their plane tickets late Friday night in order for Ava to watch her third Penn State match at Rec Hall. She saw a pair of matches earlier this season on her official visit to campus.
Following Penn State's four-set win over UCF, Falduto caught up with Katie Schumacher-Cawley and assistant coaches Brian Toron and Dan Gwitt. Falduto also graciously took the time to answer several questions in an exclusive interview with DigNittanyVolleyball. The transcript of questions and answers, lightly edited for clarity, can be found below.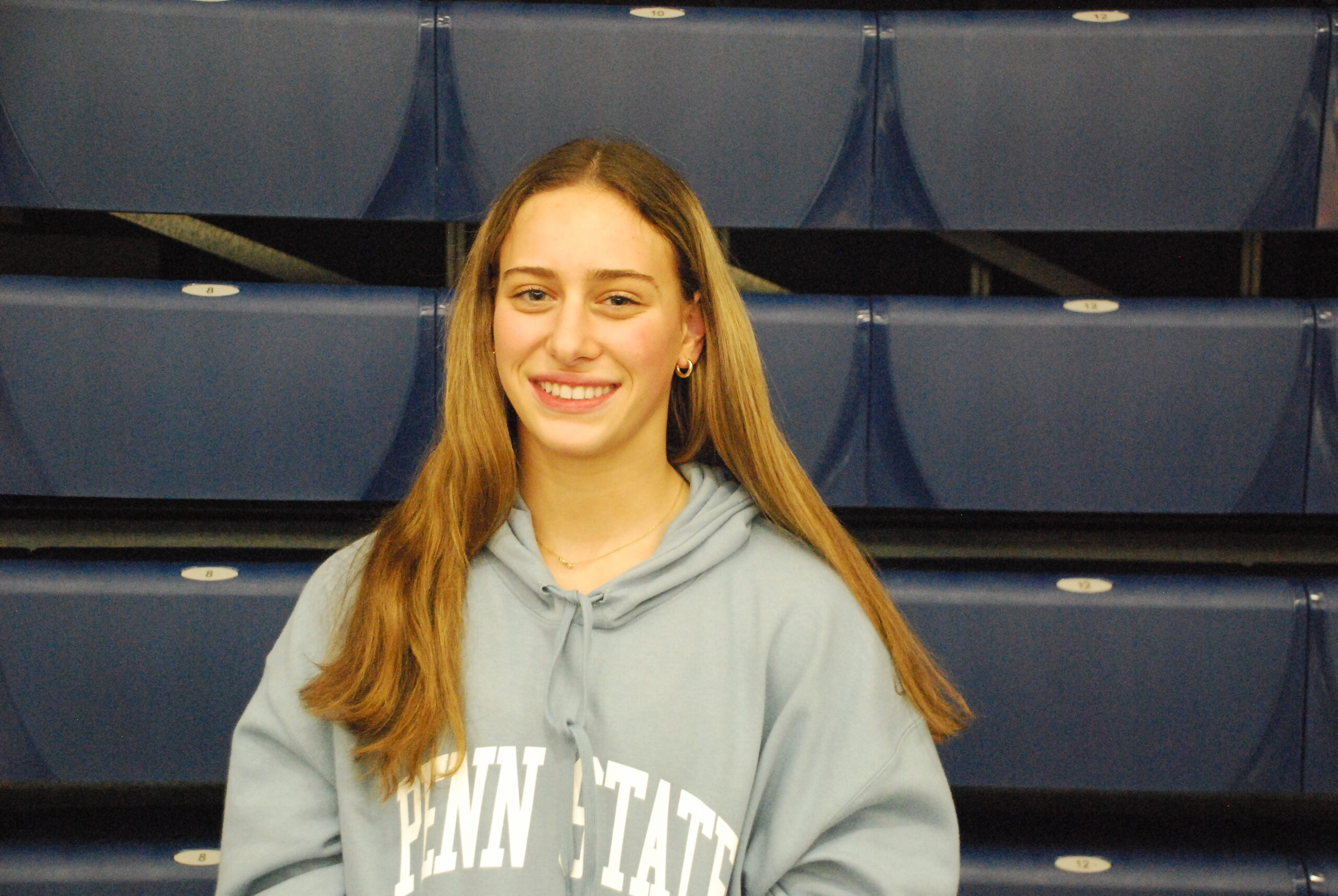 What was your experience like here at Rec Hall tonight? How many times have you been to a match at Penn State?
"This is my third time watching a match. I saw two during my official visit. It's the first time I've been here with Izzy, so it's been really fun. It was a really fun day."
What's your relationship like with Izzy?
"I've known her for over a year now, so we're really close. We talk every day. I love Izzy. I'm so excited to play with her."
What are some things that stand out about her as a player?
"I love her determination and her attitude on the court. She gets every ball up for her hitters. I love the way she plays. I'm very excited to play with her."
You two were both down in Tulsa, Oklahoma, last summer. What was it like representing the Great Lakes region in the USA Volleyball All-Star Championships there?
"I got to watch her play in the U19 Pan American Cup, so that was really cool to see, and she did awesome. I was really excited I got to see her, and I got to talk to her a little bit. Competing down there, it was really cool playing against other regions. It was a great experience. We got second place, so it was really fun. It was a great experience overall."
Going back to your commitment to Penn State, what were some of the main factors in your decision to commit here?
"Definitely the coaching staff. I love all of them. They're great people. And the campus here. As soon as I got here, I knew it felt different, and it felt like home. The girls here were all so welcoming. I knew I wanted to play for Coach Katie."
You played outside hitter for your high school team this past season. How does that help you as a libero to better understand the game?
"It helps me see the court a lot better and different shots. It helps me pick up a lot of different reads, so definitely that. It also helped me develop my leadership role and just helping out my teammates, calling out shots as a libero, now that I know what outsides are able to hit. It's been really helpful."
What do you enjoy about hitting?
"I like getting up in the air, hitting the ball, and scoring points for the team. It's a nice game-changer. I enjoy it, but I do like libero a lot more, so I'm excited to get back to that for club."
What was your junior season like? How would you describe it?
"It was incredible. We knew going into the season that we would have to change some things up, losing one of our starting outside hitters, but we picked some things up and we put pieces together really fast. I had the best season. I grew really close with my teammates, and I had a great relationship with all the girls. It was just such a fun season. Getting second at state was a tough loss, but we're ready to go back next year, and we want to win next year for my senior season."
What are some of your goals for club in the spring?
"Definitely adjusting to a new club and a new team is going to be a little bit hard, but I'm excited to play with new girls and get a new experience, and hopefully compete for a national championship."
How have your coaches helped you along the way?
"I've had a lot of coaches who have helped me. My coaches at my past club, New WAVE, have helped make me the player who I am today and through [the recruiting process]. My new club coaches have helped me. They've been training me really hard the past few weeks, and they've been helping me get into the system and just get to know the girls. Everyone's been really awesome."
It looks like you put in a lot of work in the weight room at MFC Sports Performance in Darien, Illinois. How important is that to your overall game?
"I love weight training in general, getting stronger and getting faster laterally, all that stuff. I love it. It's so fun. I think it really helps me on the court by moving faster and just helping the team in any way I can."
Who introduced you to volleyball?
"Honestly, I grew up playing a bunch of sports. My sister played [volleyball] in high school and my cousin played club. I think it was just through that. I started playing club in third grade, so I've been playing for a really long time. I played even before then, first and second grade, just in-house leagues. I played a lot of sports growing up. Volleyball was the only one that stuck, though."
What's your relationship like with Penn State's 2023 commits?
"I've talked to them a couple times. I'm not that close with them yet. I went to camp with Karis [Willow] and I got to meet her. I have a pretty good relationship with her, and I'm really excited to play with the rest of them. Catherine [Burke], who's also from Illinois, I've met and talked to her a couple times. I even played against her during my high school season, so that was really cool. I'm excited to play with all of them, [including Jocelyn Nathan]. They're all really nice people."
What was your experience like at Penn State's 7 Star Camp shortly before committing?
"It was an amazing experience. It was my second time on campus and first time meeting the players. It was so cool playing with the players and training on the Penn State floor. It just felt right, and I felt like I belonged there. After that camp, I knew I had to be at Penn State and play for this coaching staff."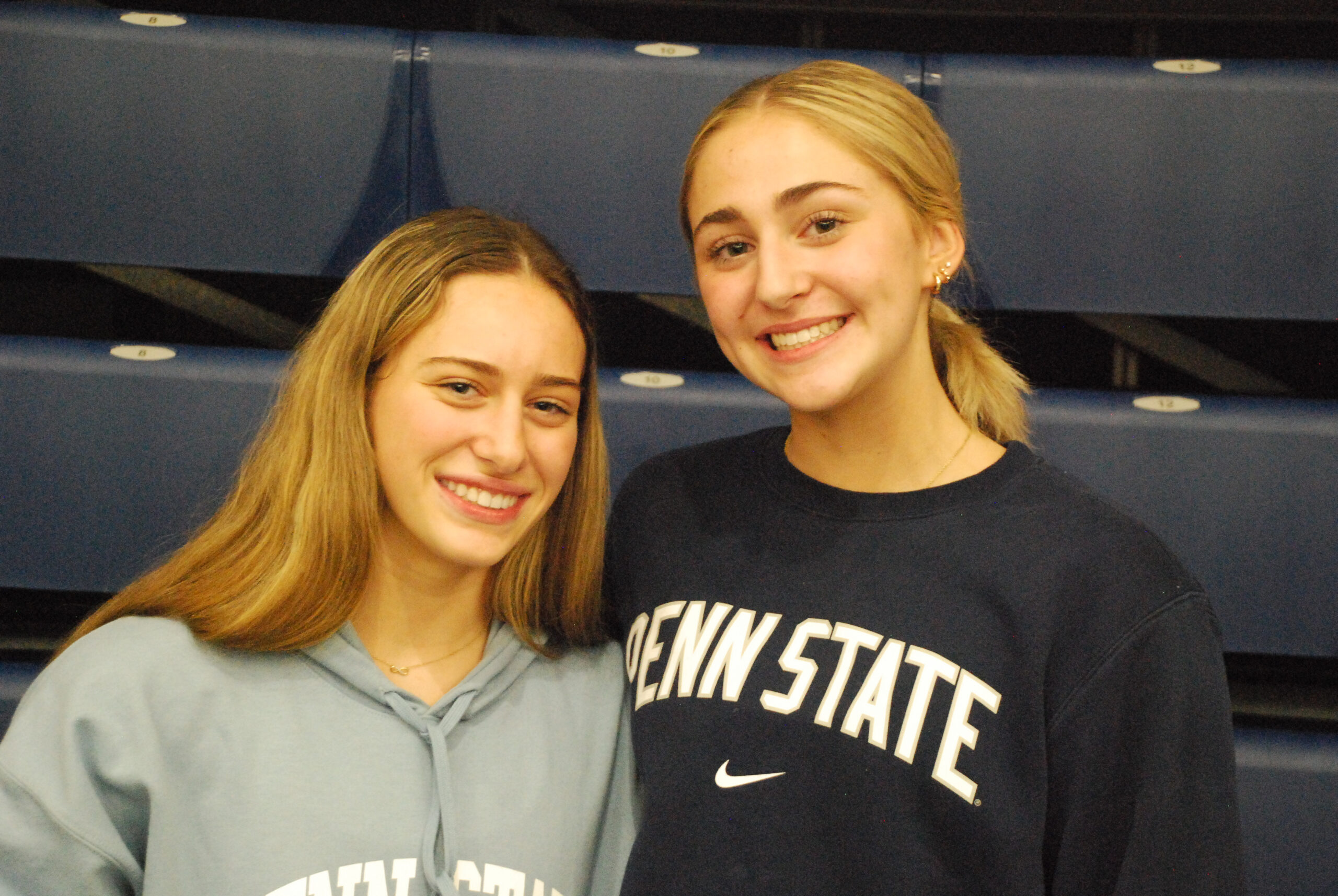 What's your relationship like with Penn State's staff?
"I've known Dan [Gwitt] since seventh grade when he was at Indiana. Getting to play for him here is really a dream come true. Coach Katie and Brian [Toron] have been really awesome. Getting to know them over the past year and a half has been really cool. I love all of them. I love the way they coach and treat their players. I'm really excited to play for this coaching staff."
What was your official visit like here checking out campus and going to Beaver Stadium?
"It was really fun. I got to go with a couple other girls, so that was really cool. Coming here for the first time to watch a match live, it was an incredible experience. Just seeing all the nice facilities and all that they had to offer with all the NIL deals and everything. The photo shoot was definitely my favorite part. I had a lot of fun. It was nice to get to know the girls and spend some time with them, too."
What's your impression of campus and the facilities here?
"I think it's beautiful. I definitely love the campus. I love literally everything about it. I love Rec Hall and the court. I can't even put it into words how incredible it is."
Who are some Penn State players you looked up to over the years? Maybe Kendall White and some others?
"Yes, Kendall White definitely. Growing up, I watched probably every single match that she played in, because I love how she plays. I would watch her on YouTube and just see how she plays. She was definitely a big role model for me. I always looked up to her. She was probably the one who stuck out the most. Jenna Hampton the past few years also stuck out to me, too. I love the way she plays. Maddy [Bilinovic] this year, I love the way she's so determined and aggressive on the court."
Did you have a previous relationship with fellow Illinoisans Gillian Grimes and Katie Hurta?
"I've watched them play. I watched them play in the state championship when they were seniors [at Nazareth Academy], but I never really talked to them. I watched them play a lot when they were in Illinois."
How important was Coach Katie being from Illinois in your decision to commit here?
"It's really cool that I get to play for someone who's from my hometown, and just bringing Chicago to Penn State. It's really cool and I'm really excited for it."
What do you like most about Chicago and all the things it has to offer?
"I love the people in Chicago. Chicago can be boring, but I love the city of Chicago. I like to go down there. Definitely the people, though. I have a bunch of friends, all my family's from there. It's really fun."
You have an upcoming USA volleyball NTDP in Anaheim later this month December 27-30. What's it like competing in those?
"It's really cool competing against the best of the best. It's insane. It's everyone going against each other. It's really fun, really competitive, and I love seeing everyone and reuniting with all of them. I'll see Izzy at this next one. It will be really fun playing all of those different girls. It's a great experience overall."
What's it like learning from the different coaches like Alisha Glass Childress at events like that? 
"Playing for Alisha was really cool in the fall [in Phoenix, Arizona]. I learned a ton from her on and off the court. Just seeing everyone come together with the coaches. I've had different coaches for each NTDP, and it's been really cool. I've learned a ton from all of them. They teach a lot of different ways, but it all works out. I really like all of them."
What would it mean to you to represent your country on the international stage some day?
"It's a dream. I have a flag in my room, and I look at every single day since fourth grade. I want to be on the Olympic team one day. That's just my No. 1 goal."
What was it like watching Haleigh Washington and Micha Hancock win gold in Tokyo?
"It was insane. I remember watching it and I was like, 'I want to be there one day. I want to be on that court.' It was really cool seeing Penn Staters do it themselves."
What are some of your strengths as a player? What do you want to work on before you get to Penn State?
"I think I bring that energy factor to the court. I'm very determined. I do not want balls to hit the floor ever. I think I've been taking charge a lot more and just being aggressive on serve receive and taking as many balls as I can. I want to work on my speed and picking up more balls on defense, and just developing overall as a player to be ready for the Big Ten."
You seem to have a high volleyball IQ. Where does that come from?
"I think from studying the game a lot. I watch a ton of film of myself, other players, college level, Olympic level. I think definitely just watching film and seeing how I can get better."
What do you love most about playing volleyball?
"Oh, god, that's a hard question. I like a lot of parts of volleyball, but definitely my favorite things are playing with different people and balling out every single time I step on the court. I love playing and will never lose my love for playing the game, because it's just volleyball. I love it."
Do you have any hobbies or things you like to do when you're not playing volleyball or in school?
"I like to hang out with my friends a lot. We like to go out to nice dinners. I spend a lot of time with my family. I have older siblings who I hang out with a lot. Definitely just hanging around town."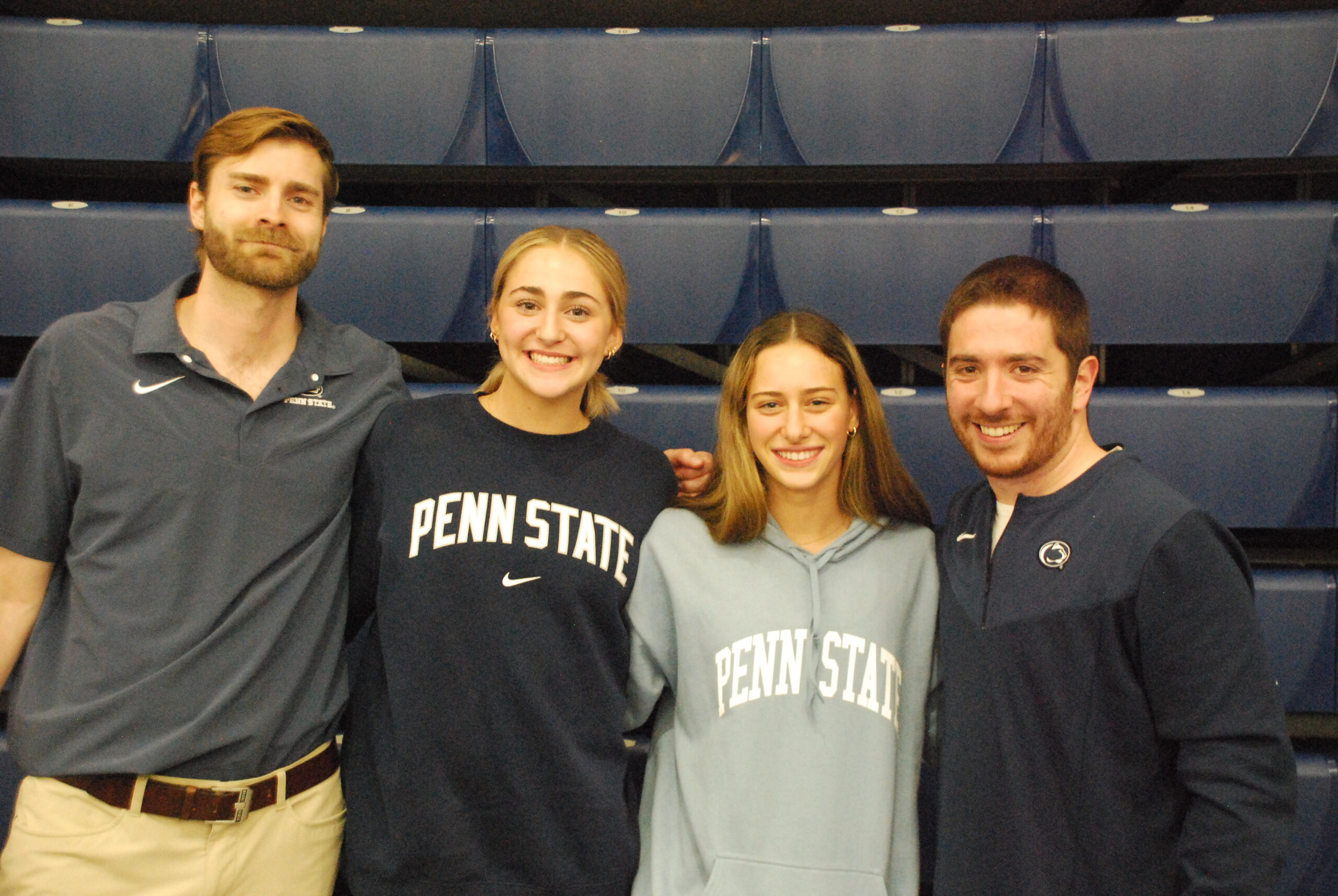 Do you follow Chicago sports teams?
"Yes. I'm not as much a Cubs fan anymore since they haven't been doing as well, but I like the Bulls, the Blackhawks, and the Bears, even though they haven't been doing too well, either."
Are there any Chicago athletes like Michael Jordan you admired growing up?
"I loved watching him. I watched the documentary, The Last Dance, and that really showed me what it takes to truly become a great athlete and just a great person overall. The way he played and his determination really inspired me to go out and give it everything I have every time I step on the court."
What are some places or restaurants you think people should visit when they're in Chiacgo?
"Portillo's definitely. That's definitely a fan favorite. That's my No. 1. I think I've gotten almost everything from there. I like their salads. They have great salads. Their hot dogs you can never go wrong with. They have really good Italian beef sandwiches. They have really good shakes, too."
What's your relationship like with the current Penn State players? How much time have you been able to spend with them?
"I spent a little time with them on my official visit at a brunch at Katie's house. They've all been so welcoming and so nice. I text with some of them sometimes. We keep in touch. They've all been so welcoming and so supportive."
What's your relationship like with Brian Toron? I know you said you knew Dan Gwitt from before.
"Brian has been awesome. He always texts me and he always checks up on me. It's really cool getting to know a coach like that. He's just the best. He always makes sure that I know he's there for me. It's really cool."
What's your message to other top recruits about why they should play here with you guys?
"They should come to Penn State and play with us because this coaching staff knows what they're doing and they know what it takes to win a national championship. The legacy that this program has, we're going to keep building on it, and we're going to get back to the top."
What are your thoughts on the tradition of success here at Penn State?
"I definitely want to continue it. Izzy and I have already talked about how we're so determined to get back to the top and win a national championship while we're here. We love watching Penn State. It's just so fun. Tonight was so fun getting to see them advance to the Sweet 16. For them to get to the Sweet 16 is a huge accomplishment, but we know they aren't done yet."
What are you most looking forward to about your senior season?
"I'm most looking forward to playing one final season with the girls who I've played volleyball with since fifth grade. The three other juniors who I've been with, we've been together since fifth grade, so it's really cool. Just getting back to state, we're already talking about it. We want to get back there and we want to be on top. I think we're all really determined. We only lost two seniors, so we have a really good, veteran squad coming back, so I'm really excited."
Lastly, do you have any thank yous or shout-outs you want to give to people who have been influential in your career?
"Yes. Definitely my parents, [Jen and John]. They have been the absolute best. From day one, they've always supported me and told me how proud they are of me. They've always done everything for me. Whatever I need, they have it for me. They're the best. Also, all my coaches for getting me to where I am today, supporting me, and always making sure that I never lose the love for the game. And to Coach Katie, Dan, and Brian for giving me this incredible opportunity, and for showing me what Penn State volleyball is all about."