Penn State women's volleyball commits Izzy Starck and Ava Falduto attended USA volleyball's national team development program (NTDP) winter training series together December 27-30 in Anaheim, California.
Starck and Falduto comprise Penn State's 2024 recruiting class, which is ranked among the nation's best, verbally committing to the Nittany Lions within two days of each other in mid-June of 2022. Starck and Falduto drew the attention of powerhouse programs across the country, but the heralded setter and libero picked Penn State before their junior seasons began.
It was the seventh time Falduto participated in an NTDP event and the fifth occasion for Starck, who helped the U.S. youth national team win gold at the 2022 U19 Pan American Cup in Tulsa, Oklahoma, last July. They were in attendance at Rec Hall for Penn State's 3-1 win over UCF in the second round of the NCAA tournament a few weeks ago.
Now, after returning home from Anaheim, the duo are focused on their busy club volleyball schedules, which will hopefully include a trip to nationals with their respective teams. Starck represents the Colorado Juniors, while Falduto recently switched from New WAVE to 1st Alliance VBC. Starck plays for Rampart High School in Colorado Springs, while Falduto plays for IC Catholic Prep in Elmhurst, Illinois.
They squared off in the championship match of the USA Cup on the final day of training in Anaheim, which split the attendees up into teams for what was surely a competitive tournament. You can read our previous interviews with Starck and Falduto from last fall at the accompanying hyperlinks.
Starck and Falduto discussed their overall experience and some of the things they learned from the coaches there, among other topics, in a pair of exclusive interviews with DigNittanyVolleyball. The full transcript of questions and answers can be found below.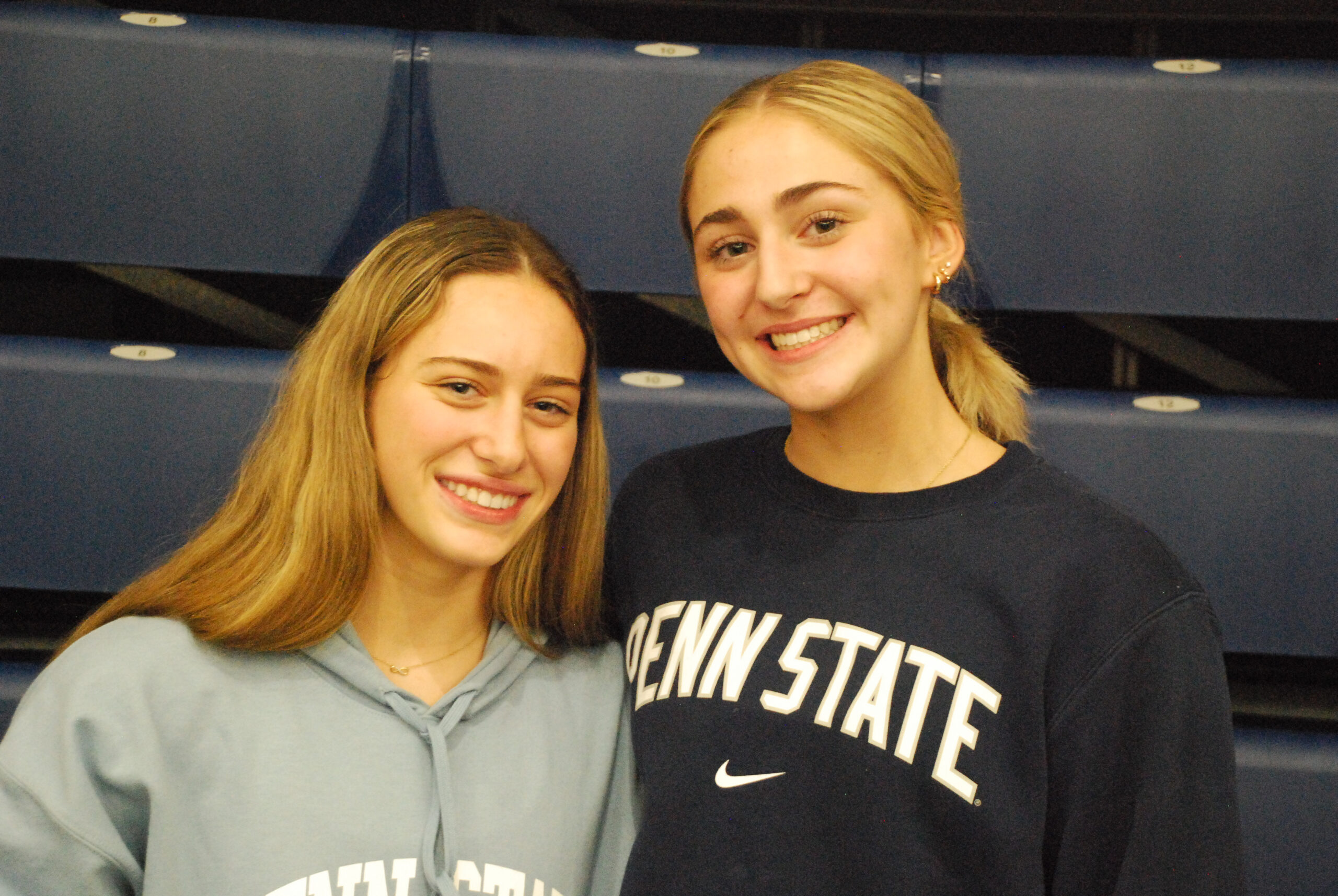 How would you describe your experience in Anaheim?
Falduto: "My experience in Anaheim was truly amazing. I always love attending these training series to learn and compete with the best of the best. I loved meeting some new people and playing with my friends from all over the country. It's so cool receiving this opportunity and a really special experience."
Starck: "I would say it was just another great experience to play with the best people in the country, and learn from the best coaches out there. You just really can't experience this anywhere else."
What are some things you learned working with the different coaches this time?
Falduto: "The coaching staff was great in Anaheim. They all took the time to learn about us as players, and they used their knowledge and experiences to help build on our skills. The libero group was focused on serve receive, and the coaches pushed us to get out of our comfort zones and try new things. I loved getting different feedback from all the coaches, and I'm excited to take it back in the gym at home and work on improving."
Starck: "I think every time I learned the same things, which is really great because of the consistency. Also, a lot of these coaches are past USA players, so it's great to learn from people who have been through this and got to the highest level."
What was it like training and hanging out with your future roommate again? What do you enjoy most about playing together?
Falduto: "I had an absolute blast with Izzy. We were able to hang out off the court, and it was really fun catching up again. Playing with her in Anaheim got me beyond excited to play with her in college. Although we weren't on the same team for the last-day tournament, we played each other in the championship match, and that was really cool. Even warming up with her and spending time with her was really fun, and I cannot wait for when we finally get to be on the same side of the net. I love playing with her because of the intensity and competitive energy that she brings. She runs the court extremely well and she can do it all. She is such a special and talented player."
Starck: "It was really great, just kind of gave me a preview for what to expect in college and just makes me more and more excited. I think she's a spark on the court and really just is super fun to play with. She's really competitive, which is so fun, because I'm just like that."
What do you think you did particularly well to help distinguish yourselves there?
Falduto: "I think both of our teams making it to the championship is a way to show us distinguishing ourselves. I think we both put all effort and energy into every drill and session throughout camp. It's really hard to stand out in a gym that's packed with talent, but I do think we were able to show them who we are as players and our abilities."
Starck: "I think that we were really dialed in the whole time and have really big goals, and played like it. I think we played really well with others, which helped a lot."
Ava, you mentioned your team won the USA Cup. What was the format for that competition? Why do you think you and your team were able to be so successful?
Falduto: "Yes, my team won the USA Cup on the last day of the training series. The tournament lasted both sessions on the last day, with pool play being in the morning and early in the afternoon session, and then finishing off with the championship bracket. My team was able to make it to the championship and beat Izzy's team, which I believe we lost to earlier that day. I had a really physical, aggressive team that really wanted to win. We started to pick up on the communication throughout the day, and the team was stacked with talent. We adjusted to playing with each other and were able to minimize our errors and stay in control throughout the tournament. Overall, it was a great experience, and I loved my team and competing with that group of girls."
Izzy, how do these NTDP events help refine your skills? Did you get a chance to hit or just focus on setting? How close are you with the other setters there?
Starck: "I think they really refine them, because I'm doing thousands of reps with constant feedback. I just worked on setting, which was really great to focus on one thing. We're pretty close. I've done past trainings with them and have also played against them in club for many years."