With our slacker staff, it's always down to the wire in terms of getting anything done.  Their performance finishing this year's Season Preview proved to be no different, as we're posting it one day before tomorrow's opening match versus Eastern Kentucky.  Better late than . . . . [we'll hold that thought and finish it later.]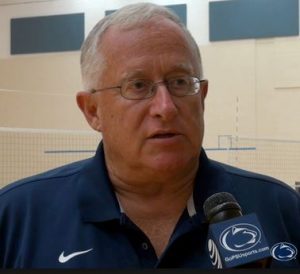 Late as we are, we're excited about the upcoming 2018 season.  In Tuesday's media availability, Head Coach Russ Rose said he and the players are too:
I think we're excited about the start of the year, to have an opportunity to see where we are, and to see some new faces on the other side of the net, and to get into main gym, and to see where this collection of people are at this time. We have a new roster of players, but a lot of times the expectations are really high, and I don't see why we shouldn't continue to have high expectations. They are a lot of unknowns when you're playing with so many young people, and I think one of the exciting things about coaching is to see how that comes together.
Here's our look at the staff and players for the 2018 season.
The Staff


Head Coach Russ Rose will be on the bench for his 40th season at Penn State, but he'll be joined by two new assistants, Dennis Hohenshelt and Katie Schumacher-Cawley, a new Director of Volleyball Operations, Virginia Pham, and a new Volunteer Coach, Chris Rose.  Dennis isn't actually "new" — he spent a total of 16 seasons at Penn State as an assistant with the men's and women's volleyball teams prior to five-years as the head women's volleyball coach at Virginia.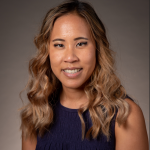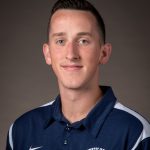 The Players
Outside Hitters

Taylor Leath comes to Penn State with impressive credentials, having earned AVCA Second-Team All-America and ACC Player of the Year honors as a sophomore in 2016, and having followed that up in 2017 by starting all 28 matches and 106 sets for North Carolina as a six-rotation outside hitter, leading her team with 337 kills (3.17/set), ranking second with 228 digs and 20 aces and recording 57 blocks.  Taylor has a very good volleyball IQ – she knows how to play the game – and has a solid skillset. Although observers say she may not be quite as powerful as Simone Lee (that's a very high bar, for those of you who missed Simone over the past four seasons), Taylor probably has better all-around skills.
The Takeaway: Taylor will be immediately helpful for the Nittany Lions as a six-rotation player at OH (there's a chance she could play at RS/Opp., but it's not a position she played at North Carolina).
Nia Reed – 6-1 RS Sr., OH/RS

Nia Reed's strength is her physicality. She can be very good offensively, but she also can be exposed on defense. Nia always has had potential — she was the #12 2014 PrepVolleyball Senior Ace, a 2013-14 Under Armour All-American, a Mizuno First Team All-American, and three-time New Jersey Gatorade Player of the Year from 2011-13.  Translating that potential into collegiate success has been the problem.  She showed significant improvement in 2017 — more than doubling her playing time from 2016, from 14 matches and 20 sets played in 2016 to 25 matches and 52 sets played in 2017. For the 2017 season, she averaged 1.29 kills/set and .40 blocks/set (taking over the match against Wisconsin on October 25th with a career-best 11 kills on .421 hitting).
The Takeaway: We think Nia will play more than she did in 2017, but her role will be similar — she's not really a six-rotation player.   Whether she ends up winning a starting position remains to be seen, but we believe Nia will contribute on a regular basis and be a senior leader on this very young squad.

The #71 2018 PrepVolleyball.com Senior Ace, Allyson Cathey committed to Penn State in January of 2018 — the last 2018 Senior Ace to commit. She is a physically imposing player who, not surprisingly for an incoming freshman, still has a lot to learn to become a solid six-rotation player in college. But people who have seen her play in high school and club believe she can end up being very good.
The Takeaway: Allyson will be in the mix for playing time. How much time she sees on the court will depend on whether she continues to improve and how quickly she adjusts to the collegiate game.
We don't think Jonni Parker will see substantial playing time at OH for Penn State this season, but it's not out of the question.  So we've included her in this section.  For the complete write-up on Jonni, see the Rightside/Opposite section, below. 
Middle Blockers

Tori Gorrell has improved since her freshman season, quietly putting together a very successful season in 2017. She played in 34 matches and 110 sets, was named Big Ten Defensive Player of the Week on 11/27, hit .500-plus on 18 occasions, registered five or more blocks in six matches, and averaged 1.02 blocks/set — which was her personal best and ranked eighth in the Big Ten. With the departure of All-Everything Haleigh Washington, Tori Gorrell will be asked to do even more in 2018, and by all accounts, she's ready to take on the challenge.
The Takeaway: Although she's played almost exclusively in the middle, and that's where we expect her to play in 2018.
Some observers believe Kaitlin Hord may be the best natural blocker Penn State has ever had. She's very quick off-the-ground, she's long and really gets her arms over the net. Very bright and determined, but it will take time to increase her strength. Kaitlyn, PrepVolleyball.com's #3-ranked Senior Ace, is something like a young colt, whose enormous athletic talent is manifest, but who hasn't quite finished linking it all together. She is an exceptionally gifted player, but as good as she is now, she can be much better.
The Takeaway: Look for Kaitlyn Hord to be high above the net making crowd-pleasing plays, and to improve steadily as the season progresses.

People who have seen Serena Gray say she is going to be a major contributor at Penn State — perhaps even a player with National team potential.  One person who followed her in club said "We talk about physicality, but when she walks in the gym, you say 'That kid!' She's built like a professional linebacker." Although she reportedly doesn't have the vision that Haleigh Washington had (not many players have), she's viewed as a way better athlete.  She jumps well, as evidenced by her 10'7″ jump touch, which tied for third on PrepVolleyball.com's 10 Foot Club (a "verified listing of those volleyballers who have met or eclipsed that magic mark,") has a good arm, and a great demeanor.  Serena was the #5 2018 PrepVolleyball Senior Ace.
The Takeaway: Serena Gray and Kaitlyn Hord formed the highest-ranked pair of middle blocker PrepVolleyball Senior Aces ever to join Penn State in a single recruiting class, and only Haleigh Washington (who was ranked the #1 Senior Ace in 2014) has been ranked higher. Although not every highly-ranked high school player ends up a star in college (see our writeups on how #3-ranked Senior Aces and #5-ranked Senior Aces fared in college), we expect both Serena and Kaitlyn to make big contributions to the Penn State team in 2018.
We think Amanda Phegley, a 6-4 RS/MB from Berkeley Preparatory School, is more likely to play at the Rightside/Opposite position.  But she also could see time at middle blocker.  For the complete write-up on Amanda, see the Rightside/Opposite section , below.
Rightsides/Opposites

Jonni earned plenty of praise and numerous awards throughout her high school career, highlighted when she was honored in 2018 by PrepVolleyball.com as the #14 2018 PrepVolleyball.com Senior Ace, was a 2017 Under Armour All American, and was ranked #5 on VolleyballMag.com's 2018 Fab 50 list. Jonni also was named as Ohio's Gatorade State High School Volleyball Player of the Year.
Although Coach Rose may not settle on a lineup for the first few weeks of the season, Jonni Parker's talent and versatility will certainly play into his decision-making. Jonni can play anywhere but in the middle — that's how versatile she is. And she has the talent to excel wherever she plays. That's how good she is. She's somewhat reminiscent of Megan Courtney (we're not saying she's the next Megan Courtney — let's not get ahead of ourselves — only that their skills and playing style are similar), though she reportedly hits the ball harder than Megan did at the same age.
The Takeaway: Though there are no guarantees, it seems likely that Jonni Parker will be in the starting lineup at one of the pin positions. It's even possible she'll see time as a setter in a 6-2 (though given Coach Rose's historic reluctance to use the 6-2 — the 2017 season being something of an outlier — we don't think that is the most likely long-term outcome.)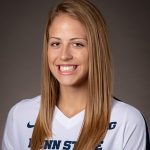 Amanda Phegley, a 6-4 RS/MB from Berkeley Preparatory School, enjoyed great success during her high school career, highlighted — at least on a national stage — when she was honored in 2018 by PrepVolleyball.com as the #56 2018 PrepVolleyball.com Senior Ace, and was listed on VolleyballMag.com's 2018 Fab 50 list.
Amanda has good size, moves well, and has a live arm. She reportedly had a very good club volleyball season, and is another player who does a number of things well. Her versatility will help her compete for playing time in 2018.
The Takeaway: Although Amanda has extensive experience as a middle blocker, we think she'll see more time at RS/Opp, given the logjam at MB, where Tori Gorrell, Serena Gray and Kaitlyn Hord are all in the mix for playing time.
We think Serena Gray will see most of her playing time this season at Middle Blocker, but there are those who believe she will end up as Penn State's next great Opposite.  So we've included her in this section as well as with the Middle Blockers.
Setters

Bryanna Weiskircher came to Penn State faced with the unenviable task of succeeding All-Everything Micha Hancock at setter. In 2015, as a redshirt freshman, Bryanna directed the team to a .295 hitting %, averaged 10.83 assists/set, and was first on the team with 40 aces. But, after consecutive national titles in 2013 and 2014, the team's 28-6 record and Sweet 16 loss to Hawaii in 2015 left some fans grumbling.
In 2016, Bryanna lost her starting position to transfer Abby Detering, playing in 25 matches, starting five. In the near-upset of Nebraska in the Sweet Sixteen, however, Coach Rose switched to a modified 6-2, utilizing both Weiskircher and Detering. Bryanna posted 14 assists, five digs and three service aces as the Nittany Lions fell just short of the major upset (leading two sets to none, and up 24-22 in set 3, before falling 3-2 to the #2-seeded Cornhuskers).
For the 2017 season, Coach Rose again went to the 6-2, and Bryanna thrived. She played all 35 matches and 123 sets, led the team with 6.41 assists/set, was second on the team with 33 aces, ranked third on the team with 234 digs, and registered a career-high 18 digs against Nebraska in the NCAA Semifinal game.
There are still grumblers out there, but news flash to Penn State fans — Bryanna Weiskircher is a very good player who could have transferred to very good programs, but chose instead to honor her commitment to Coach Rose and Penn State. We are thankful that she did.
The Takeaway: We believe Bryanna will be competing with Gabby Blossom for the starting setter position in 2018. (If Coach Rose moves to the 6-2, things get more complicated). Regardless of whether she wins the starting spot, Bryanna will provide invaluable senior leadership to the very young 2018 Penn State team.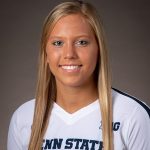 Gabby Blossom is that Alpha player who is wired to go hard every day, and who wants to win every play, every day. Players like to play with her.  As a shorter setter (5-9ish) she will have match-up blocking problems from time-to-time. The question will be whether Penn State can implement a system of defenders behind her that can defend at a high enough level to compensate for that.  In terms of playing hard and playing with passion, Gabby gets compared to Abby Detering, who didn't put up a huge block.  Gabby was the #28-ranked 2018 Senior Ace for PrepVolleyball.com and was the starting setter for Team West in the 2017 Under Armour All-America Volleyball Match, held on December 15, 2017 at the Sprint Center in Kansas City, Mo. Gabby enrolled early at Penn State and participated in Spring workouts with the team.
The Takeaway: Gabby will be competing with Bryanna Weiskircher for the starting setter job. We wouldn't bet against either of them.
Kristin Krause will see most of her playing time as a DS and serving sub, but she is a trained setter and can play the position if the need arises.  We've included her full resume in the Back Row Players section.
Jonni Parker is nothing if not versatile.  Because she's an accomplished setter, we've listed her here as well as in the Rightsides/Opposites section (which we believe is her more likely position), where you can find her complete writeup.
Back Row Players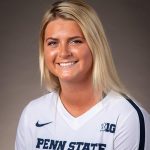 Jenna Hampton plays really hard and is the second quickest player on the team (observers say Emily Sciorra is quicker).  She will either be the libero or the first DS sub. If Jenna doesn't win the libero spot (she'll be competing against 2nd Team AVCA All American Kendall White, among others) she'll still play in every game.  She comes to Penn State following a terrific 2017 season — capped off by being named the #31 PrepVolleyball.com Senior Ace and a member of VolleyballMag.com's 2018 Fab 50 team. The Tampa Bay Times honored her as the 2017 Hillsborough Player of the Year.  She is the highest rated back row recruit at Penn State since Kristin Carpenter. Having said that, she will be a true freshman,.
The Takeaway: Regardless of how the competition for starting libero plays out — reports are that the margin between White and Hampton is pretty thin — Jenna Hampton will be a leading contender for a spot as a key back row player.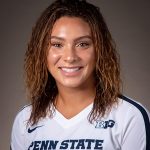 Brooklynn Hill wasn't the highest-profile recruit in Penn State's 2018 class (she earned 2nd-Team All-Area honors from the Daily Bulletin in 2016, though it's worth noting that only frontline players were selected to the 1st team). However, she reportedly had a really good spring with her club team (San Gabriel Elite — the same team as fellow PSU freshman, Serena Gray) and improved significantly.
The Takeaway: Brooklynn Hill is a very quick player who covers a lot of ground and serves pretty well. She is ready to push the other back row players for playing time in 2018.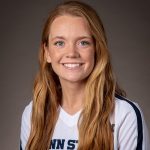 Bayleigh is a transfer from the University of Louisiana – Monroe, where she played both indoor and beach volleyball. She was a setter at ULM, but we think her place at Penn State this season will be as a DS and serving substitute.
We couldn't find statistics for Bayleigh for indoor volleyball for the 2016 or 2017 seasons, but in 2015, as a sophomore, she started 31 of 32 matches for ULM, leading the team with 912 assists (8.5 assists/set), was 5th on the team with 213 digs (2.0 digs/set) and led the team with 36 service aces.
The Takeaway: We expect Bayleigh Hoffman to provide senior leadership to this very young 2018 squad.

Kristin Krause is a versatile athlete with strong leadership skills. A trained setter as well as a back row player, Kristin saw action in eight sets in 2017, recording one dig. She was a four-year letter winner at Parkland High, earning numerous honors in 2015, including PrepVolleyball.com High School All-American, MaxPreps All-American, Under Armour First Team All-American, and Pennsylvania's volleyball Gatorade State Player of the Year. Kristin is the sister of Taylor Krause, who played for Penn State women's volleyball team (2012-16), and was coached at Parkland by her father, Mike Krause.
The Takeaway: Kristin will be competing with a number of players for back row opportunities in 2018, looking to build on her experience from 2017. She also can fill-in at setter if needed.

Emily, who is the quickest player on the team, saw her playing time increase in 2017, playing in 31 sets over 22 matches, with nine digs and two aces as a sophomore. In her freshman campaign in 2016, Emily played in eight matches and 11 sets, recording five digs and two service aces.
The Takeaway: Emily has been a better defender than passer, so she will be looking to improve her passing this season. If she is successful, she'll push for an increased role.

In 2017, sophomore Kendall White earned AVCA Second Team All-American honors –the first libero to earn All-America status for Penn State since 2005, when Kaleena Walters was named to the AVCA Honorable Mention team. Kendall also was named as an All-Big Ten honoree, the only libero so-honored. Kendall started all 35 matches in 2017 at libero, leading the team with 462 digs (3.76 digs/per set). She ended the season with a 96.3% serve receive success rating for 537 serve receive attempts. In 2016, Kendall was named to the Big Ten All-Freshman Team and played as the starting libero in all 34 matches and in 121 sets. That season, Kendall totaled 500 digs, 81 assists, 13 service aces and three kills. She was PrepVolleyball.com's #38 Senior Ace in 2016.
The Takeaway: For the past two seasons, Kendall White has been an exceptional player and an emotional leader for Penn State. We expect that to continue in 2018.
___________________________________
Note: Keeton Holcomb is not currently listed on the Penn State roster.  We have no information as to her status beyond that she is not practicing with the team.
Credits
All photos courtesy of GoPSUsports.com.