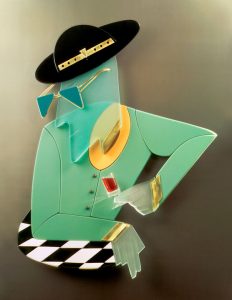 The Penn State women's volleyball (14-3, 6-0 Big Ten), ranked #10 in this week's AVCA Poll, and sporting a 12-match winning streak (the third-longest current streak in the country, behind San Diego — 14 straight — and Miami Ohio — 13 straight) goes on the road this weekend to take on No. 22 Purdue (11-6, 1-5 Big Ten) on Friday at 8 p.m., followed by Indiana (12-7, 1-5 Big Ten) on Saturday evening.
The Nittany Lions have alot to feel good about, not least of which is their five-set win over then-#1 Minnesota last week.  6-1 Jr. OH Simone Lee posted 30 kills in that match, earning both the Big Ten Player of the Week award and espnW's National Player of the Week award.  Her teammate 6-0 Jr. setter Abby Detering was named Big Ten Setter of the Week after recording a career-best 61 assists and 10 digs against the Gophers.  Although Lee and Detering walked off with the awards, it was a team effort all the way, as 6-2 Jr. RS/Opp Heidi Thelen and 6-3 Jr. MH Haleigh Washington (whose .459 hitting % ranks 3rd in the NCAA) each registered 14 kills against Minnesota, with Thelen leading the team with 5 blocks.  And as a team, Penn State has limited its opponents to .109 hitting % — tops in NCAA D1.
We could go on, but one elephant remains in the room: trips to the Indianas (aka Purdue and Indiana) haven't always gone so well for the Nittany Lions.  Think back to the infamous "Lost Weekend" of 2010, when after dropping a 3-2 decision to Purdue on Friday night (25-21, 25-18, 16-25, 18-25, 11-15) — the first time Purdue had defeated Penn State since 1987 — the Nittany Lions went on to lose their Saturday night match with Indiana, 3-1 (19-25, 25-27, 25-18, 24-26).  That was another streak-breaker, as the Hoosiers, after 40 consecutive losses to Penn State, won for the first ever in a series that started in 1982.
We think things will go better this weekend, but those 2010 performances are an object lesson in "don't take anything for granted."  Here's our Q&A with Talking Head, who played D1 volleyball and has coached for many years.
DigNittany: The Boilermakers lost two matches on the road last week, to Iowa in five sets, and to #3 Nebraska last in straight sets.  They are led offensively by 6-4 Jr. OH Danielle Cuttino (3.89 kills/set) and 6-0 Jr. OH Azariah Stahl (2.97 kills/set), with Cuttino adding .65 blocks/set.  6-1 RS Sr. MB Faye Adelaja has averaged 2.25 kills/set and 0.74 blocks/set, and leads the team in hitting with a .409 hitting %.  5-9 Fr. libero Natalie Haben has averaged a team-best 3.36 digs/set, while 6-1 RS Jr. setter Ashley Evans has averaged 10.82 assists/set, leading Purdue to a team hitting % of .262.  So, with all those stats out of the way, what are your thoughts about Purdue?
Talking Head: I think, looking at Purdue's body of work, you can't deny they have a 3-1 win over a very good Washington State team, they have a win over Stanford, at a time when Stanford was at least close to full strength, a 3-2 loss to a very good Wisconsin team, a 3-1 win over Notre Dame, and a 3-1 win over Kansas.  Coach Rose is adamant about treating every opponent with respect, and this is a good team — a dangerous team, and you're in their house.  So they hit a rough patch, with straight-set losses to Minnesota and Nebraska and a 3-2 loss to Iowa, but this year in the B1G, that can happen to any team.  So if Penn State takes Purdue lightly, they will do so at their own peril.
DigNittany: Purdue has alot of talent — I think Cuttino, Stahl and Evans were all top-21 or better PrepVolleyball.com Senior Aces.  And they are a tall team.  How do you think Penn State matches up?
Talking Head: I think they have some weaknesses that Penn State can exploit.  They are not a great reception team — they have quite a few serve-reception errors (1.04/set in B1G play, versus 0.90/set for Penn State).   Stahl is leading in that area.  Do they have the arms?  No doubt.  The two OHs both have in the neighborhood of 500 attempts — almost double anyone else (6-5 RS So. Sherridan Atkinson has 295).  They have a tremendous middle in 6-1 RS Sr.  Faye Adelaja.  Evans is averaging 10.82 assists per set compared to 11.80 for Abby Detering.  And that difference is significant.  It means Penn State is transitioning the ball more, they're in-system more, they're hitting for a higher percentage (in the B1G, Penn State is hitting .359 to .229 for Purdue) and that all adds up.  So if we play a good match — not necessarily a great match, but a good match, we should win.  Of course, it's in their house, so if they play a great match, all bets are off.  They certainly are capable of defeating Penn State on Friday night.
DigNittany: What do you think about the team's attitude and outlook?
Talking Head: I really do like what I see as the team's mindset and outlook so far.  They look very prepared.  It seems they are really paying attention to what the coaches are telling them to do.  And they really seem to be having alot of fun together.  So taking that all together, Penn State poses a real challenge for opposing teams.
DigNittany: Not to put a damper on your positive outlook, but all of Penn State's victories against tougher opponents have been at home, whereas they've lost all of their away matches against tough opponents.  Does that concern you?
Talking Head: It's certainly something the coaches are aware of, and the team is aware of.  But one very plausible reaction might be for the players to say "OK, let's see if we can carry that winning formula on the road, against a good team."  That's a challenge I think this team is ready to take on.  But having said that, I'm glad this weekend they face two pretty good teams in Purdue and Indiana — both of which could knock them off — rather than two very good teams in Wisconsin and Minnesota — both of whom absolutely could knock them off.
DigNittany: Quick thoughts on Indiana?
Talking Head: Indiana is capable of taking a game off of anybody — anybody.  And at home, if they get hot and Penn State doesn't take care of business, watch out.  It's been said before, but it's worth repeating: going on the road in the Big Ten will show what kind of team you are.  So we'll have a better idea about what kind of team Penn State is after this weekend.
DigNittany: Thanks for your time.  Much appreciated.
Credits