Here's a look at the B1G conference-only stats for Penn State and Wisconsin, through October 22nd:
Penn State has the clear advantage in hitting % (though Wisconsin has had the tougher conference schedule to date):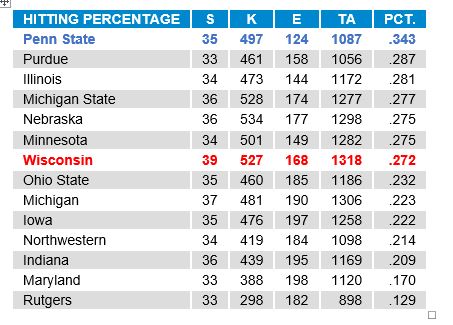 Blocking looks like a wash, but Penn State definitely gets more aces: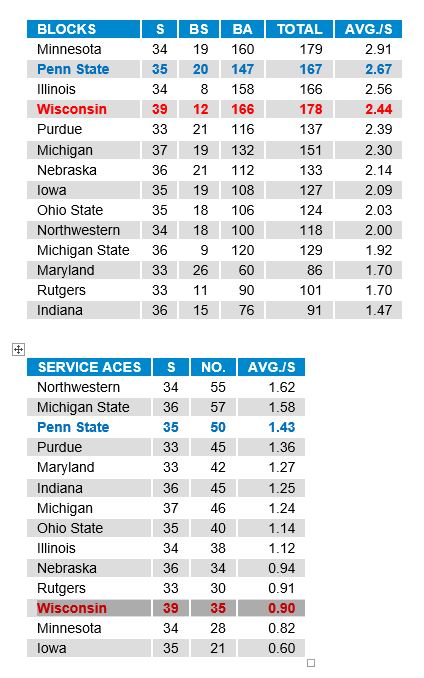 Both teams play very tough defense.  Penn State has a bit of an edge in serve-receive: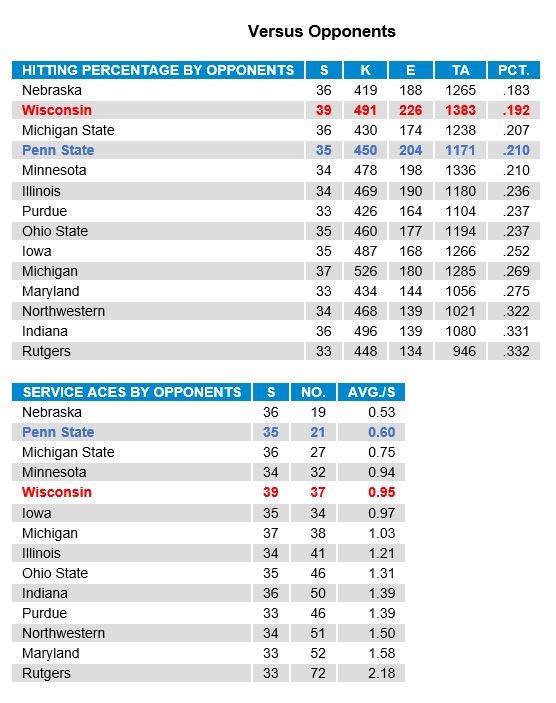 Probably a wash at getting blocked (or slight edge to Penn State: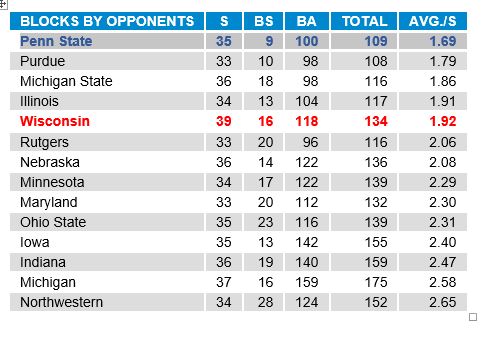 We know Penn State has a versatile offense, and these stats show it.  But Dana Rettke (6-8 Fr. MB) — wow.  We knew about Tionna Williams.  Still, very impressive: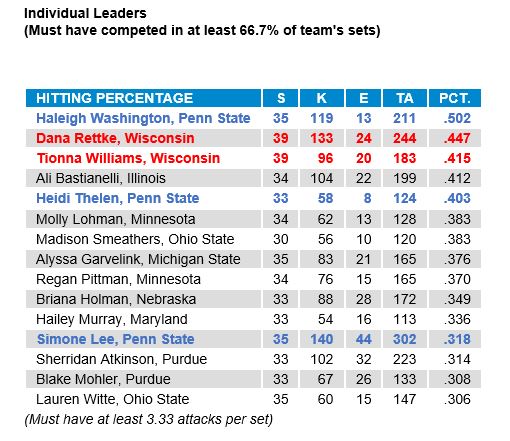 Wisconsin doesn't have anyone on the service ace leader board.  Still, we hope the Nittany Lions come ready to play: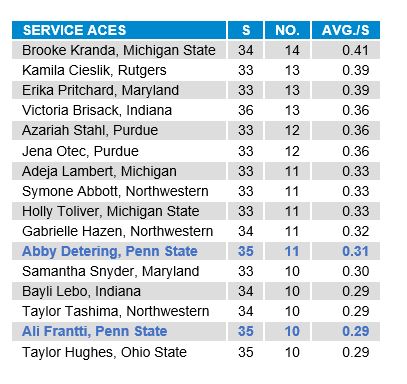 Blocking is as close as could be.  And again, Dana Rettke, wow!  Battle of the liberos looks like a wash.  Kendall White has been playing very, very well.